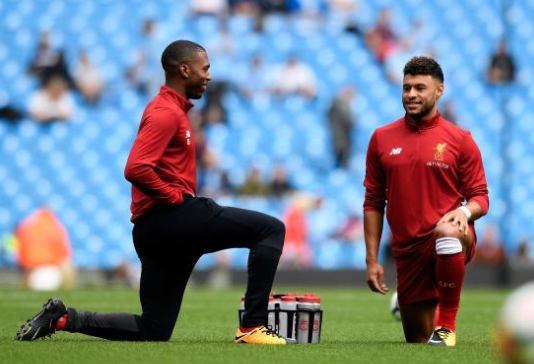 This was one of the strangest transfers during the summer window: it has long been rumoured that Liverpool were interested in Alex Oxlade-Chamberlain, but as the window entered its climax phase, the strongest rumour was that Arsenal had accepted a bid from Chelsea, and it seemed a formality he would move there as an upgrade to Victor Moses. The Chelsea fans commented on how astute the signing would be, Arsenal fans said good riddance, didn't want him anyway, like my two year old does; and Liverpool fans shrugged.
Then, almost LIVE, the opinions started to switch again. The player rejected Chelsea, so their fans didn't like him anymore; Arsenal fans started praising him again for having the gumption to reject the Blues; and Liverpool fans were more worried about Lemar and Van Dijk.
And yet, once it was confirmed the Reds had agreed a deal for around £35m, suddenly it was the Liverpool fanbase who were lavishing praise on his shoulders, whereas the London fans focused on every possible flaw in his game. If there's a lesson to be learned from this: never trust a football fan's opinion, mid-window. It's easier that way. Views change like the wind these days.
What is the truth then?
Why did we buy Oxlade-Chamberlain?
And is it an astute signing?
The rest of this article is for subscribers only. 
[ttt-subscribe-article]