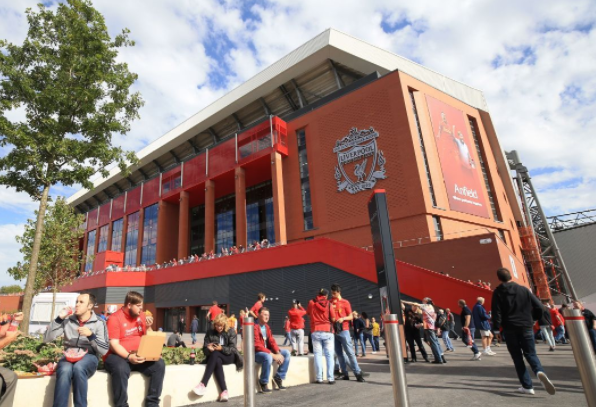 By Chris Rowland and Daniel Rhodes.
Here is our weekly round-up of five extracts from articles or comments that have appeared on the site during the past week.
This is just to provide a flavour of the debates our subscribers get involved in during the week. If you fancy a bit yourself, there's a Subscribe tab at the top. 
1 – Chris Rowland pondering what to do about agents in football:
I really believe it's time for football to legislate on agents; make it illegal for them to take any share of transfer fees and make their income solely a matter for their client players. If it forces a few out of the business in a fit of pique, I do believe I could live with that.  But if a top agent had a dozen or more clients and 5% of their salaries, that could be an income of c£100k a week, which I would regard as a pretty damn good income without the need for the occasional £multi million top up. Presumably the players could set the agent's wages against tax to mitigate their drop in income. But most of all it would remove the constant background whispering, the media briefing, the unsettling, the agitation for a move.
2 – Taskin (Tash) on the subject of safe seating and the finances involved:
I'm very happy to see such overwhelming support for this and am very interested to see how the clubs – especially ours – react.
For my part, whilst I fully appreciate the concerns – in particular those of the families of the 96 – I think that Safe Standing is actually a safer option than seats.
Why?
Because every surge in emotion (a great move, a crunching tackle, a promising attack, a near miss… And of course, a goal) results in everyone standing up.  If the game is versus Utd or Everton or if its the latter stages of a cup no surge in emotion is required.  Quite simply no-one sits down at all.  This, to me, is inevitable.  I spend most of any game standing up at home and its not exactly because the row in front of me have stood up.  Its football. If I could sit passively through every game I probably wouldn't be bothering.
And therein lies the problem.  When standing in a seated area we are presented with a) nothing to support ourselves on aside from perhaps the shoulders of the person in front and b) the backrest of the seat in front is at shin-high level.  Perfectly placed to tip us over if we step or fall forward.
I've taken a little bit of time to look at what standing would mean for Anfield and the results are encouraging.
Whilst each club is free to interpret how they wish the general consensus is that we can apply 1.8 Safe Standing fans for every 1 seat.  This of course means more fans and (you would hope) a better atmosphere.  That's even before considering how standing generally helps the atmosphere on its own.
Anfield today is as follows:
The Kop              12,879 (after the addition of 470 seats this summer)
Main Stand        20,500 (approx.  The club have never confirmed the exact capacity)
Centenary          11,762
Anfield Rd          9,074
54,215
The obvious candidates to move to Safe Standing would be The Kop and the Lower Tier (6,391) of Anfield Rd.  Applying 1.8 per seat would give us the following capacity:
The Kop              23,182
Main Stand        20,500
Centenary          11,762
Anfield Rd          14,187
69,631
That's an increase of 15,416.  All of whom will hopefully want to be making some noise.  And that's before any further increase to Anfield Rd which, if it took place, would easily take us past 70,000 capacity.
But as much as an improved atmosphere will be welcomed by the club, money talks.  What, if anything, would the club gain in a financial sense?
Prices vary, but in order to make things simple let's say that each seat in The Kop and Lower Tier Anfield Rd is priced at £50.  At let's also say that the club apply a 40% decrease for Standing to bring us to £30 a ticket. How does that stack up?
Seated                 £50 Ticket
The Kop                               12,879                   £643.950
Anfield Rd (Lower)              6,391                   £319.550
              £963.500
versus
Standing              £30 Ticket
The Kop                                23,182                  £695,466
Anfield Rd (Lower)            11,504                 £354,114
£1,040,580
A healthy additional income (per home game) of £77,080.
Of course we'd need to pay for the planning and the work itself, but on the flip side we'd have over 15,000 additional people buying merchandise and refreshments etc.  There will be other things to consider (both positive and negative), but as a first high level look it appears to makes sense for catering to want the fans want.  It appears to make sense in order to help improve the atmosphere.  And it appears to makes financial sense too.
The Champions League is the place to be, and we are all thrilled to have the chance to be back amongst the giants, our night-time atmosphere the stuff of legends and our exploits in the trophy the pantheon of heroes.
Problem is, we have a small squad and we won't be able to stretch ourselves across two competitions with maximum effect.
I believe we are good enough to win one or the other, but only if the one we ignore, i.e. the other major competition, is neglected, and this won't happen.
So I believe that Liverpool 17-18 are in a conundrum that will require masses of good fortune to escape – we are going to be very, very good, but will need precious few injuries and no major losses of form. Even then, given Klopp's stupendous record against strong sides, you can expect us to match or better almost anybody in Europe over two legs meaning little respite by way of fixtures in 17-18 as a last eight spot in Europe is likely, so the pressure will be unrelenting till the very latter stages of the season.
Given our relationship with the CL, it wouldn't surprise me at all to see us basically back off the league if we are not in the race should we sense a chance for number six.
Will we be in with a shout for the title?
The answer to that is: do we have the consistency? Last season, despite what a hyperbolic media would say, it was Liverpool not Spurs who produced the very best football. In the late autumn, we were so far ahead of our peers in terms of the statistics that I really felt the season was there for the taking, and that we'd have it.
But… consistency. If your squad is only good enough across 12 or 13 players to produce Klopp's best (as they were in the early stages of last season), you will come up short if two or three lads are missing. If four or five are missing or off form, you have Liverpool January 2017. No need to explain.
Some things in life are meant to be interesting and fun, and not rigorous and staid. And often times in life you can get enjoyment out of something while recognising its fundamental flaws (e.g. movies that are so bad they're good). So it is with some apprehension that I post this, but I believe that knowledge leads to understanding, so I want to point out a few things I take issue with from an analytics perspective in the original Pinnacle* article. I also do this because of their implication that findings early in the season can be used for betting purposes, so it is in defence of your purse strings that I'm buoyed to provide some (hopefully) measured criticism.

(*) Note: Beez did a much better job of adding nuance and context than Pinnacle did.
The crux of the piece is that the first 6 matches are somehow predictive of the finishing position of a team, with the key comment being:
It is interesting to note that the winner of Premier League has been outside the top four after six games on only two occasions since the 38 game season was introduced in 1995/96 – (Manchester United moved from 10th to 1st in 2002/03 and Manchester City won the league despite being 7th after six games in 2013/14).
On the surface this seems like a huge finding to support the importance of the first 6 matches. But in fact it isn't, at least not on its own. Why? Because 6 matches represents ~16% of the season – not the majority but not insignificant – so we should expect teams doing well (or not doing well) during a significant part of the season to be affected at the end of the season. There was a very similar stretch of league matches at the beginning of 2017 that meant LFC were competing not for a title at the end but a top 4 finish. So the actual questions Pinnacle should have been asking if they wanted to know the importance of the first 6 matches is:
1. How correlated is performance in the first 6 compared to the last 32 (not the total 38)
The first question is simpler than the second, and is really just the first layer of doing the analysis correctly. That they find teams in the top six after 6 matches are generally at the top of the table at the end says more about 6 matches being a reasonable amount of games for measuring a team's overall quality than the fact that the first 6 matches are somehow important. Which leads into the even more integral question, certainly from a statistical perspective:
2. How much more correlated is the performance in the first 6 matches with the final 32 matches vs. any random 6 matches vs. the other 32 matches.
This is the key if you want to know whether to get more concerned about a team's performance after the first 6 matches vs. any bad stretch of 6. It might turn out that there is more information in those early games, but Pinnacle certainly did not establish that (though they implied it). It could be that any consecutive run of 6 has more value than any random 6, because they represent fundamental changes in a team's state (injuries being the biggest reason for this to occur). So there are further variations on the approach to determine the relative value of performance in those first 6. Not to mention considerations of the teams actually played in those 6 matches, the performance vs. a priori expectations of performance, and so on.
Now these are statistically rigorous questions with a purpose of establishing fundamental facts about the importance of performance in the first 6 matches. They are not fun questions designed to entertain. So if you wanted to be entertained and you were by the Pinnacle article, well then that's great. But if you're planning to use what you read to make substantial monetary bets after the first 6 matches, well then I encourage you to rethink that before doing some more research.
On second thought I'd probably encourage you to rethink betting period, but I'm not a bettor.
5. Krish on how he's reacted to this transfer window as opposed to previous years:
I'm usually the transfer window's bitch. I want to know who we are interested in, what deals are getting done, what's the progress, any bit of information is my mistress.
This window, I've been very 'meh'.
Not sure why. Probably a combination of things. Ludicrous fees (made even more ludicrous by Neymar), it's not my money, I have no influence on the decision made and I trust Klopp and co to make the best decisions for the club.
Add all of that together and you quickly realise 'why am I stressing myself over things I have no control over?'
I know who I'd like to sign (in my limited knowledge and un-air conditioned office). I know who we probably won't be able to sign. I will have my opinions on who comes in/goes out. But I don't for one second think it's because there is a lack of investment or a lack of ambition that a deal may not happen.
Sometimes in life you don't get what you want. Sometimes you do and your plans still goes tits up anyway. Deal with it and move on.
I agree with Dan (though he's not said it directly) I'm sick of the 'I want, I want, now now now' mentality of some fans (and people in general life – more people applied to be on Love Island than applied for Cambridge Uni).
It pisses me off. When in actual fact, it shouldn't because I have no control over other people being dickheads.
6. Chris Simpson's one liner…
Radio Merseyside has just mentioned that in the CL qualifier we "could be playing Mario Balotelli's Nice."
There was a whole damn` year when we`d have been better off playing Mario Balotelli's niece….
Articles published on the site this week:
Monday July 31st:
The Best Value Premier League Signings Since 1993, by Paul Tomkins.
Tuesday August 1st:
A Banquet Without Wine, Chapter 20 – Poetry in Motion – book extract by Anthony Stanley.
Wednesday August 2nd:
The Age of Goliath Part 2 – Previewing the 2017/18 Premier League, by Mark Cohen.
Thursday August 3rd:
Liverpool and the Importance of the First Six Games by Andrew Beasley