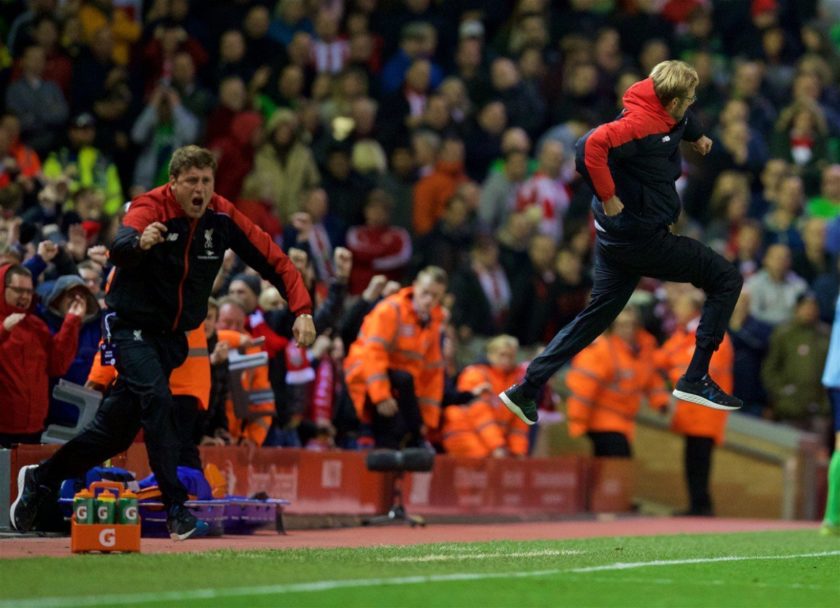 By TTT Subscriber Mark Cohen.
In Part 1 Mark followed his general set-up with a detailed study of financially doped trio of Man City, Man Utd and Chelsea.
Here it's the turn of Arsenal, Spurs and Liverpool under the microscope.
Tottenham Hotspur

Surely one of the most fascinating stories of next season will be how this brilliantly-run club deals with the ever-increasing expectation of its fans, owners and players.
Expectation is a millstone around one's neck that tightens with each success until something eventually breaks. Spurs have had two excellent league campaigns and are certainly more than good enough to breach the top four again. The main issue is that fans might be expecting a little more now, given the way they finished the season (again, once expectations of the title had evaporated, the shackles truly came off and they scored freely with excellent displays).
This precipitates a problem because they have a very small squad by top six standards, and are participating in the CL again so will have to rotate a bit or face a consistency and fatigue problem. They do not have a squad capable of challenging for domestic and European honours so the faster they are out of Europe the better their chances of winning the league will be, but I foresee stumbling blocks.
For one, they are massively over-reliant on an excellent first XI. Within that first eleven, three names consistently come to mind, Kane, Alli and Eriksen. Lose any of those for a prolonged period, and results will suffer.
At the time of writing this, there is little threat of them losing any of these three players, but, in losing Kyle Walker already for a princely sum, Spurs might be showing their size. If you are a Kane, Alli or Pochettino and you see everybody (even the likes of Everton) spending gainfully on new stars, it cannot be a comforting sight that you are the only ones going backwards. Indeed, it makes last season almost feel like it was peak Spurs, and now there is only one way to go.
I also don't believe they have the cache necessary to attract the type of talent that the big boys in the division are all going for yet, both to grow the squad and, god forbid if you are a Spurs fan, to replace big players should they leave. Thus the need to keep producing gems on a budget remains high.
If you consider they had a generational player already on their books as a youngster in Kane, and grabbed Alli for a relatively modest sum, you can sense that, whilst not all luck, it certainly has the element of fortune surrounding it. Some might call this Levy's touch or whatever, but it isn't, its good fortune albeit of the highly deserved variety.
Furthermore, I note that a highly effusive media reckons (F365 article) that they are the only team in the top six that doesn't need to strengthen their first eleven.
This is false on multiple levels.
Firstly, unless you are Barcelona in 2009, you can always strengthen your side, and secondly it misses the point because in a season of endless expectation through over 50 matches, you need to forget about 'elevens', and start talking about 'eighteens', as in the match day squad. Spurs are nowhere near having a squad capable of challenging on multiple fronts, and indeed, if they don't buy, they won't be challenging for the league either, as injuries and loss of form always play a huge roll.
There is an expectation that a team as good as Spurs ought to win something and this is a dangerous notion, as nobody 'ought' to win anything. You have to go through the season, playing brilliant, consistent football for virtually the entire campaign to win it, and question marks remain over the ability of this small squad to achieve this.
The other known factor is Wembley. I wouldn't read too much into Spurs' failure to produce there last term but it will, nonetheless, be a different flavour for them this season. The largeness of the pitch and stadium as opposed to their previously dimensioned pitch may take some adjustment, especially from a crowd perspective where they will need 90,000 people to create the same unwelcoming atmosphere that 38,000 used to.
Having said all that, theirs is a fine system, and one which should be the envy of any thoughtful club. Not just off the pitch of course, but on it, they play a very similar brand to Liverpool and this is something to uphold not denigrate.
I am not entirely confident that they will improve this season, primarily given the need to sprint just to stand still in the top six, and I would be far more surprised to see them win the title than fall out of the top four. This is in contrast to United, City, Chelsea and even Liverpool.
The rest of this article, which looks at Arsenal and Liverpool, is for Subscribers only.
[ttt-subscribe-article]