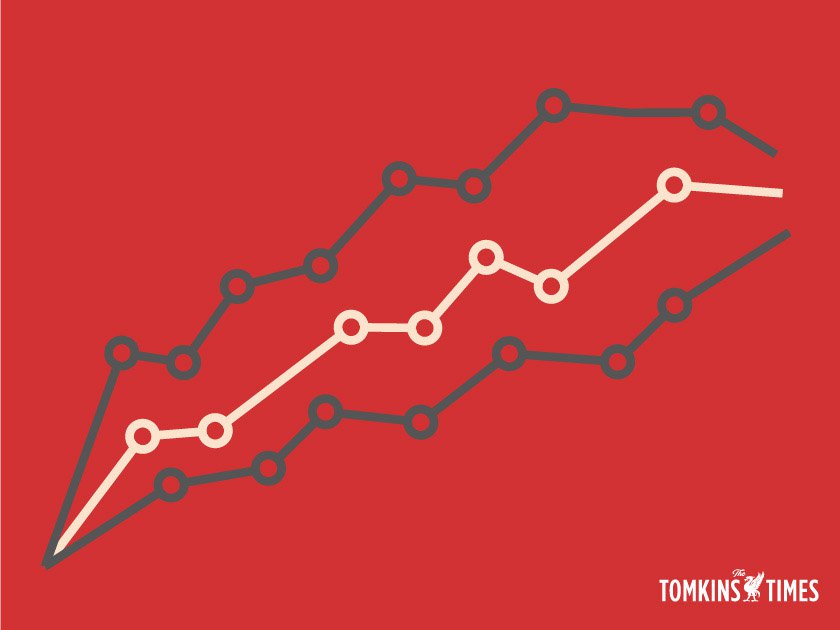 Pre-season optimism is a wonderful thing. Before a ball is kicked, anything and everything feels like it could be possible in the nine months ahead. Every team in the league starts equal, and a few wins before the first international break always has supporters believing this could be their year.
It turns out the first six games are incredibly important to a team's prospects for the whole season. This article from Pinnacle alerted me to this phenomenon, so I thought I'd take a look at how the Reds have fared on this front down the years. As the Pinnacle piece shows, Liverpool were one of six Premier League teams last season who finished the campaign in the same position they were in after six games.
In terms of looking ahead to 2017/18, this paragraph in particular caught my eye:
It is interesting to note that the winner of Premier League has been outside the top four after six games on only two occasions since the 38 game season was introduced in 1995/96 – (Manchester United moved from 10th to 1st in 2002/03 and Manchester City won the league despite being 7th after six games in 2013/14).
Ignoring the pain the final line brings, it seems clear that if Liverpool are to finally win the league for the first time since football was created by Sky, they likely need to be inside the top four at the end of September.
Whilst the Reds obviously haven't won the league in the past twenty-two seasons, they have finished in the top four in seven of the nine years when they were there after six matches. The other two seasons were 1998/99 and 2009/10, and managerial upheaval and crippling off field issues respectively played their part in those campaigns. It would be hugely surprising if either aspect affected Liverpool in 2017/18.
The rest of this article is for Subscribers only.
[ttt-subscribe-article]