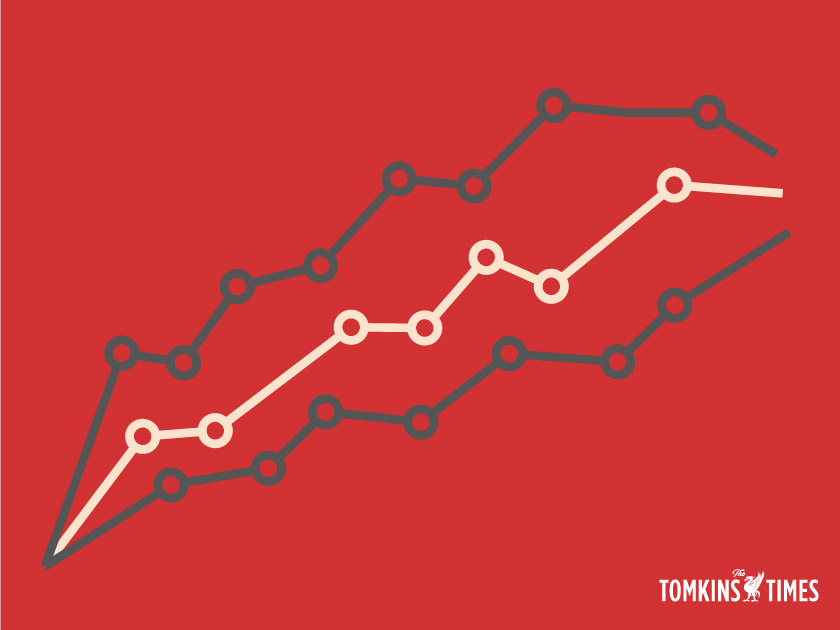 By Andrew Beasley (Beez).
For my first article of the post-season period I will revisit some of my columns from throughout the 2016/17 campaign, and see how things panned out for various stats that I investigated during the season.
Expected goals is probably the buzz stat in analytics circles these days, and it's something I leaned on heavily this season. I had one system at the start of the season (focusing purely on shots and target), and an amended one by the end of the year which accounts for all shots (and is explained here). At the half way stage of the season, I wrote that Liverpool were top of my expected goals league table; how did they finish the campaign?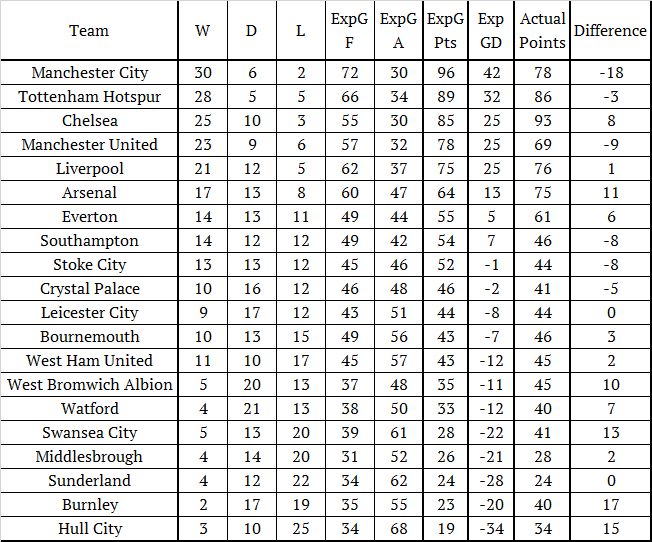 Take a bow, Manchester City. Both for posting such an impressive set of expected goals match figures, but also for failing to get close to winning the title somehow. I predicted that they would win the league before a ball was kicked this season; maybe I just meant this one.
As for Liverpool, you won't be surprised to see that they tailed off in the second half of the campaign. Whereas the likes of Man City and Spurs 'deserved' to win 51 and 46 points respectively in the second half of 2016/17, the Reds' efforts warranted 31. Hardly disastrous, but a big drop from the 44 points which they merited by this measure in the opening 19 games.
Let's take a look at how the players fared when it came to expected goals this season. Please note this data is from a different source, so the team tallies for Liverpool don't quite match the above table.
The rest of this review is for Subscribers only.
[ttt-subscribe-article]