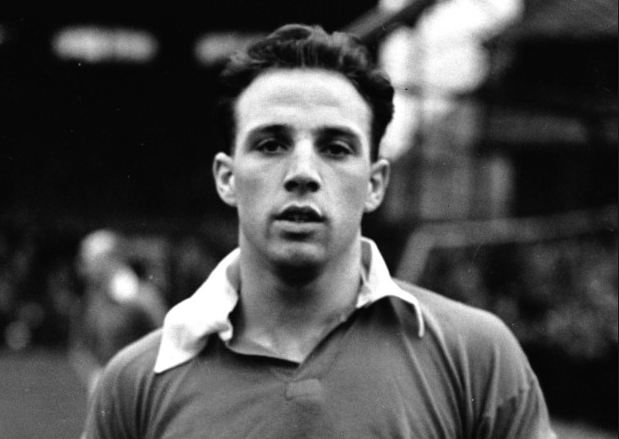 By Chris Rowland and Daniel Rhodes.
Here in our latest new series (it'll be on Fridays, funnily enough), we'll be picking five extracts from articles or comments that have appeared on the site during the past week. We were going to call it 'Five Go Free on Friday' but it either sounded like a prisoner release or an unpublished work by Enid Blyton. 
The problem with English football, as I've noted a lot lately, is that it's such a smorgasbord of styles, and a lot of the difficulties reside in contending with throwbacks from the long-ball roots of English football. Yes, I'm becoming a little obsessed with it, but you only have to re-watch Liverpool's games against Burnley and Man City to see the crazy chalk and cheese nature of this league. Last week it was all in the air; this week all on the ground.
Alas, 4-4-2, big strikers, long-throws, etc, can all work; and I say alas because it can be so rudimentary. (By the way, in his commentary, Martin Tyler said you don't really see long throws anymore: yet in Liverpool's recent games against Leicester and Burnley they were abundantly clear.)
The challenge is in facing something one week and something totally different the next week. As noted in that piece, Liverpool and City are the Premier League's two shortest, lightest sides on average. But they're quick (particularly City), skilful and hard-working (particularly Liverpool). Arsenal aren't far behind: they're also small, but quick and skilful.
The football these sides produce can be a joy to behold, if the game isn't reduced to the tactics of blood-and-thunder, up-and-at-'em, up-and-under, and so on. Hell, Arsenal provided the perfect example this weekend: no matter how good you are at football, can you defend a succession of set-pieces sent across to a charging horde of giants?
But other top teams have a bit more of a physical edge. Maybe Spurs – the team with the best record in the league since Jürgen Klopp arrived (according to Beez's stats) – have the best mix: the fast-paced pressing of Klopp and Guardiola's sides, with the physical size (they're a tall, strong team) to deal with the rougher elements.
They certainly don't strike me as the most skilful of all the top teams in England – I think Liverpool have better players – but they seem to have that robust physicality that I hope Liverpool can add next season (albeit without moving too far away from how the Reds are right now; it's an evolution that's required, not a revolution). Spurs have a lot of good players, but no true genius-types.
Meanwhile, Chelsea are the best side this season possibly because they have the perfect balance of brawn and brains – with their tough players really tough, and their skilful players really skilful (although oddly, in the past 25 years Liverpool have never finished as low as they did last season; indeed, I think Liverpool's lowest finish in almost 60 years in the top flight is 8th).
But the game at the Etihad yesterday was one of the most exciting I've seen in years, and further proof that the Reds can live with the best footballing sides, and indeed, match them step for step. The battles against the more direct teams will need addressing this summer, but while it's not easy to find bigger players who can plays such good football, it's probably easier than trying to get a team to play as well as Liverpool can, when they are not being bombarded or kicked off the pitch.
That Klopp's Liverpool can play so well against the best teams has to remain a good thing, even if  further dimensions need adding.
2 – Tord74 speculating on the reasons for Liverpool FC's appointment of Peter Moore an CEO on Tuesday March 21st:
It is no coincidence in my mind that we have just hired a CEO whose expertise is online content delivery, globally.   Football is just in the infancy of developing commercial revenues (hence the continued conservatism towards stadium investment as spending circa 100 million on something that will take at least 10 years to get back is a pretty tough sell based on no third party investment).   OTT (over the top i.e. Netflix) is coming (as Jeff has long argued), and will revolutionise the market.  It does look like the premier league are not going to let go of the collective broadcast rights agreement any time soon as that has been so imperative to the success of the league but still I think online delivery (highlights, clips, behind the scenes) has the potential to hugely drive commercial revenues.
Moore's experiences in the gaming industry are especially relevant here.  Lots of similarities, in terms of developing a brand, monetising digital delivery.   I've always said if LFC are to get back to the top (long term), the clear route is we HAVE to take advantage of the global fan base (which is still stronger than Chelsea/City/Arsenal/Spurs) and yes 'turn fans into consumers'.  It is our biggest opportunity.  The appointment of Moore makes a lot of sense to me for that reason.
3 – Beezdog on the Tribute to Ronnie Moran debate, Wednesday March 22nd:
I realise there's a wide range of ages on TTT, from old to older 😉 , but for me as a fan who got into to the Reds in the late '80s, watching the management team on the bench on ITV's 'The Big Match' was like this…
"There's Kenny… He's about the same age as dad. Roy Evans is like my uncle…. Who's that bloke who looks a bit like grandad yelling at everyone?!"
It is of course a vastly different world from when Moran was in his pomp, but how many people will serve Liverpool Football Club for five years these days, never mind fifty? Imagine being there for ten years before Shankly even arrives, and captaining the side when the great man took over.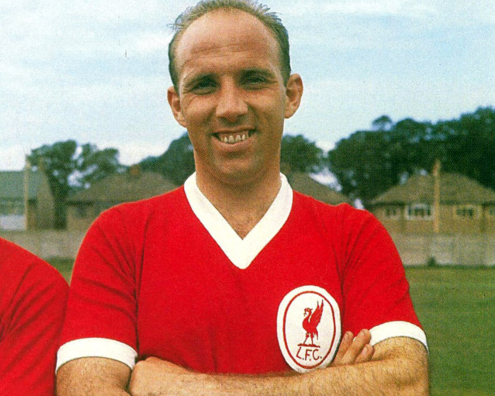 Imagine making your debut with the great Billy Liddell, and still being at the club when Michael Owen takes the world by storm at the World Cup. Moran joined the club aged fifteen; it's twenty-two years since I was that age, and that's not even half the length of his career with the Reds.
Whilst the likes of Paisley and Fagan have passed on in my time as a fan, I reckon this is the first person that I can remember being associated with the team to go, and it saddens me greatly. I'm sure there's a large number of fans out there feeling the same today.
RIP, Ronnie. Hope we smash the Ev for you in our next match.
(Ed – when looking for the picture to include in the article, I had a quick look at his profile and the simple phrase, which you rarely see, said Ronnie Moran – 'Other Clubs: None'.) 
4 – Jeff on the relationship between Firmino and Kevin Volland on Thursday 23rd March:
Paul did  you ever see Firmino play with Kevin Volland? When they played together, Firmino was a prolific goal scorer in Germany. Why? Anyone who has ever seen Firmino play knows that he is not the biggest lad and not someone who can over power people physically. Kevin Volland may not be the biggest lad on the pitch but he is a very physical player and he did all the dirty work in and around the box that is simply beyond Firmino's abilities and in this world Firmino scored goals at a high rate. I might also add that he scored at a decent rate thanks to Firmino.
If I was Liverpool, I would think long and hard about bringing in a center forward who can work well with Firmino because I believe such a center forward would produce a different Firmino – a goal scoring Firmino. I might add that this relationship would also see the center forward brought in scoring at a good rate. Do Liverpool have a central forward/striker who would be a good partner for Firmino? I do not know. It may be that Ings is the answer and it may be that Orgi can become a partner that will work well with Firmino.
While Paul does not put a priority of bringing in a central forward/striker, I think a solid case could be made that it would be a sensible move.
5. Terry D on the importance, or not, of having a 20 goal a season striker on Thursday 23rd March:
Thanks Paul, a very interesting quality piece. Firmino does not get the plaudits he deserves from the media and opposition fans. I suspect the opposition analysts know all about the 'chaos bomb'; though stopping him is not so easy. Firmino is the best forward that I've ever seen at repeatedly winning the ball back just after possession has been lost. His trademark tackle from the side, at pace, is great. Firmino is a joy to watch.
I agree that having the highest goals for in the league does not point to a problem with scoring goals ;-). I did some analysis a while back on Liverpool's elite strikers (those scoring 20+). The graph showing the number of players scoring 20+ between 1962-63 and 2014-15, together with title winning years is here:
You can see the 3 seasons in the 70s when we won the title without a 20+ striker. These were the days of Keegan and Toshack and great Liverpool defences. My conclusion was that nearly 70% of Liverpool's title winning teams included a striker that scored 20+ goals.
This supported my own (evidence based) confirmation bias that we needed an elite striker; and that Benteke was hopefully the answer (how wrong I was with him!). This bias is still in my Liverpool DNA. I've been spoiled by the great Liverpool strikers. I hold this biased view despite the fact that I watched and admired Keegan, and there are many similarities with Firmino. So the truth is I'm struggling with this change that says the front 5 can be way more than the sum of their parts, negating the need for an elite striker. I know this is my problem! I'm greedy and I want an evolved Firmino (or partner) who also hits elite scoring levels. But I'm also really (really) excited by what Klopp is doing with the teamwork.
To state the bleeding obvious, the pressing problem (if you'll excuse the pun) is that we have the highest goals against of all the teams in the top 7. So what we need is an elite defence, though I'll happily start with a better defence. I want a defence with pace, energy, aggression and height. I want it all ;-). And this is where I expect the transfer action to be in the summer.