By Paul Tomkins.
Or: What kind of shelf-lives do managers have, both in terms of individual jobs and successful careers?
This article follows on from last week's free piece, written in the aftermath of the 2-0 victory over Man United, which in turn took its inspiration from Jonathan Wilson's quote (and here I merely paraphrase) about Louis van Gaal representing the past, and Jürgen Klopp the future.
Football has its fashions – not merely superficial changes, but in terms of what's effective – and yet not everyone keeps up with progress. And success doesn't always belong to the team with the most radical style.
It also seemed topical, with Rafa Benítez taking the Newcastle job, when just a few years ago he was one of a handful of go-to managers for elite clubs (and just a few months ago he was appointed by Real Madrid, whose ego overload and selfish style of play was never really going to suit the Spaniard; results don't seem any better under Zinedine Zidane, but the fans presumably got what they wanted and the players no longer have to train as hard, the poor lambs).
Many seem to think Rafa's best days are behind him, and if it's true, then why? Or is he just a little out of fashion right now? Is ten years at the top as long as anyone can realistically expect? Or will canny managers adapt, sooner or later, to what's going on around them? There certainly aren't many cases of managers who've gone from club to club, over a period of 20 years or more, and continued to excel. (Staying at one club is slightly different, as time can increase power, albeit with different challenges.)
Then there's Jose Mourinho's record over the past six years, with just two league titles (all with clubs expected to challenge for league titles), and finding himself sacked by Chelsea when 16th. This shows a steep drop from the four league titles in the previous six seasons, as well as a drop in cups from five to two; a trophy ratio of 9:4 when comparing the first six seasons with the latest six. That suggests decline. In the same time Pep Guardiola has emerged as the world's best manager.
Benítez and Mourinho were Champions League finalists two times each in the years between 2004 and 2010, but not at all since then. Benítez hasn't managed as frequently in the competition since then – doing well this season in the competition with Madrid (equalling the record 8-0 winning margin his Liverpool set, and topping the group, before being sacked), and unlucky in his debut season at Napoli to become the first manager to win four of six group games and not progress (in part due to Jürgen Klopp's Dortmund). Mourinho's best since 2010 is the semi-finals stage. Benítez has of course won the Europa League in recent seasons, and also spent time out of the game.
So do managers get worse over time, when, in most fields where expertise is concerned, the longer you spend on the job the more experience and knowledge improves you? Why do some supposed bright hopes simply vanish from the game (such as David O'Leary), and dominant forces (think of George Graham at Arsenal) fade away so quickly? And how do others hang around for so long? And in Arsenal's case, has Arsene Wenger hung around too long?
As well as ability, is a lot of the fluctuations in managerial fortunes that the situations vary? It's always a different point in time, with different players, when a manager moves from one club to another; and often they could find themselves in different leagues. The game is evolving all the time, and whenever appointed they inherit teams at vastly different stages, from David Moyes taking over the champions to Luis van Gaal inheriting the 7th best team in the league a year later; from Klopp inheriting a mid-table Dortmund to Guardiola inheriting a Bayern team that had just won the treble.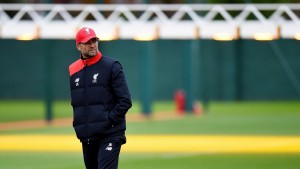 To expect utter consistency from one job to another seems faintly ludicrous, even if a style should be apparent. Just as with players, and the success rates of transfers, managers look good in some jobs and bad in others; not to mention radical fluctuations within any given season (see Pardew, Alan.)
Then there's Claudio Ranieri, reemerging in the twilight of his career as, quite possibly, a league winner for the first time in his career with what would be the most improbable success in English football ever.
(As a brief digression to explain that statement, I would rate it above Nottingham Forest winning the title upon promotion in 1977/78 because Brian Clough went out and spent £275,000 on Peter Shilton, who had been the world-record holder for a fee paid for a goalkeeper (£325,000) just three years earlier, and was still vying with Ray Clemence for the England jersey. Last summer, Leicester were in no way able to attract comparable established talent, or pay such high fees in today's money. Forest also had various experienced players like ex-Liverpool stalwart Larry Lloyd and title-winning Derby star Archie Gemmill, plus Martin O'Neill, who had been at the club before relegation a few years earlier. The money Forest spent in 1977 would probably be comparable to around £70-100m today (as an estimate; our TPI transfer inflation work only goes back to 1992), and this was a time when the football hierarchy was fairer, with the money shared around more evenly, which gave everyone more of a chance. However, if you add Forest going on to win back-to-back European Cups it makes for a more remarkable three-year story. The only caveat if Leicester win it will be the paucity of challengers, although they won't give a toss about that.)
The much-maligned "tinkerman" (puke), who was one of many people demeaned by Mourinho, is suddenly outwitting everyone, at the age of 64. Just a year ago he was seen as finished, with his four games in charge of Greece ending winless, and with the ignominy of defeat to the Faroe Islands – one of the worst results in the history of international football. Talk about a swing in fortunes from one job to the next.
And while there are clearly degrees of talent when it comes to being a boss, is managerial suitability – the synchronicity between him, the club, the fans and the players – more important than any perceived managerial greatness?
It seems it's not just about the fit between a manager's style of play and the personnel at his disposal, but how he fits within the ethos of a club. This seems absolutely vital, especially in the age of media perceptions, and fans' ability to kick up a stink about a manager they don't like. Despite two La Liga titles, two Champions League Finals (one won), two Europa League/UEFA Cup successes and a domestic cup in both England and Italy (oh, and a World Club Championship), Benítez, who had also played and coached at the club, was seen by Madrid fans as beneath them. And yet his CV for a Newcastle manager is off the charts. The likeable Bobby Robson – another once pilloried by the English press – arrived on Tyneside having won more league titles, but they were not from a league as tough as Spain, and nor did he have a Champions League title to his name.
Fans need to take to a manager, and if they don't the atmosphere gets strained, patience grows thin and it just feels like a matter of time before it reaches crisis point.
It's hard for anyone to succeed in a negative atmosphere; fan criticism, if it bleeds over into hostility, almost becomes a self-fulfilling prophecy. Even if the hostility isn't open, distrust and indifference affect the mood of a stadium. It's hard to think of many cases where success was achieved in the face of a virulently hateful support, with Benítez landing a European trophy at Chelsea one of the rare cases that springs to mind (as does Alan Pardew keeping Newcastle afloat; although after last week I started to see why they didn't like him so much).
Ten years ago, Benítez was on his way to winning the FA Cup with Liverpool (after beating Man United and Chelsea in the process), and posting 82 points in the league, just a year after winning the European Cup. At the same time, Jürgen Klopp was barely known outside of Germany, although already making waves at Mainz – albeit in the second tier. Benítez was perfect for Liverpool then – the history books should be closed on the debate about whether or not he was a success (hint: he fucking-well was) – and his stock will hopefully rise again. But Klopp feels perfect for Liverpool right now.
Tactics are evolving all the time, but the German seems to be part of the wave that is redefining football right now. Benítez was part of the last generation of era-defining European managers, but everyone stops being the hot young thing on the block at some stage. Even so, Klopp and Benítez don't seem that far apart in terms of tactics and ethos: insane work ethic; big emphasis on physical fitness; devilish pressing of one kind or another; not afraid of possession but a willingness to attack quickly; defensive organisation and movements based on Sacchi's methods; and putting the team before superstars and egos.
What I aim to ponder below, in the second part of this article, is whether Klopp is part of a new elite, and how long these periods tend to last; and how managers' fortunes ebb and flow.
The second part of this article is for subscribers only.
[ttt-subscribe-article]