By Paul Tomkins.
To read Part I: Souness, click here.
To read Part II: Evans, click here. The rest to follow as the week unfolds.
Gérard Houllier
While most managers' tenures can be split into two distinct halves – especially with a dip usually preceding the sack – it's fair to say that few managerial reigns fit that description as appositely as Gérard Houllier's.
Perhaps his ruptured aorta – which could easily have killed him – marks the split between the Houllier Liverpool fans loved and the one who fell so swiftly out of favour. Of course, it's rarely as clear-cut as that, but I can't help but sense it must have played some part.
Looked at forensically, does his transfer record suffer as badly his league form following that near-death experience? And at a time when Arsene Wenger was bringing some brilliant Frenchmen to English football, did Houllier do the same? Who were his best buys, and how much money did he waste?
This article is for subscribers only.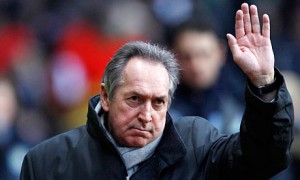 [ttt-subscribe-article]