By Paul Tomkins.
The thing I hate most about people saying that a club 'wasted' £Xm on players is that it rarely refers to transfers that have run their course. When a player leaves, then you can count the cost. Obviously an instant impact is required to appease most judges, but as my previous transfer analysis has shown, there seems to be no logic to what makes a nailed-on instant success.
Every club needs their signings to be as good as possible from as early as possible, but it's quite rare, for a variety of reasons. The more you pay for a player the better the odds of success, but not by as much as you'd expect. You can see players in their mid-to-late 20s as ready-made, but you can also find yourself paying over the odds for what they did in the past.
Cesc Fabregas and Diego Costa seemed inevitable hits, but so too did Andriy Shevchenko and Fernando Torres. These are all expensive players with big wages. Liverpool could afford perhaps one such signing this summer, but despite offering more than Arsenal, couldn't land Alexis Sanchez due to the player's preference. Further enquiries for big-name strikers led nowhere, so the money was spread out more evenly, across nine signings, eight of whom arrived at the time, with one more (Origi) joining in 2015.
Last season it was Spurs, this time it's Liverpool who are accused of taking the best part of £100m for a single player and wasting it on numerous inferior replacements. In Liverpool's case, the club's analytics-based approach has come in for some heavy criticism, but other clubs take similar approaches. And analytics is only ever part of the process; it does not replace scouting, merely help identify who needs scouting, or to highlight, with data, any potential strengths and weaknesses.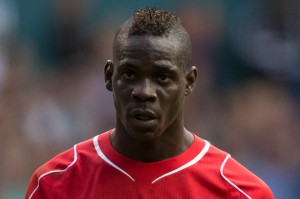 I wasn't convinced that Liverpool addressed all of the weaknesses in the summer, but there was an identifiable logic behind every deal in terms of what that player might offer, even if it wasn't to your tastes. For instance, Lallana (if overpriced) and Markovic were good technical players, but perhaps, with Sterling and Coutinho already at the club, not essential buys. However, in fairness to Rodgers, the boss has managed to devise a system that allows them all to flourish, with only Markovic deployed out of his comfort zone.
Of the eight summer arrivals, I'd say that only two are clear flops at this moment in time: Lovren and Balotelli. And even Balotelli has impressed me in certain ways, albeit like a classical violinist who wanders onstage at a rock group and starts playing the wrong songs in an odd tempo. I love some of the stuff he does – his touch is brilliant – but it's not necessarily much help. At 25 and 24 respectively I'd say that both players can come good, although you suspect that the Italian will soon be trying to do so elsewhere.
None of the other six are runaway successes, although Lallana is now adding final-third cutting edge to his lovely touch and turns.
The rest of this article is for Subscribers only.
[ttt-subscribe-article]