By Chris Rowland.
Welcome to today's daily digest, listing the day's Liverpool FC news and latest LFC transfer talk, other major football news and also providing links to today's best posts on the site's debate section.
LFC News:
Brendan Rodgers confirmed he was asked by Harry Redknapp to be his No 2 at Euro 2012 if he had got England job (Liverpool Echo). "I didn't say yes or no. I would have considered it" said Rodgers.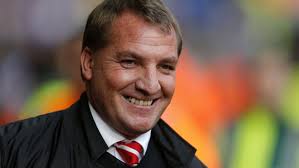 "England's England's No 2 …"
Newcastle skipper Fabricio Coloccini will miss Saturday's Barclays Premier League clash with Liverpool after returning from international duty with Argentina with a groin problem and will not play against the Reds.
Ian Rush hopes his presence, and that of other Anfield icons, around the club can be used by manager Brendan Rodgers as an inspiration to the current group of Liverpool stars.
Harry Wilson's granddad is set to bank £125,000 after betting the teenager would play for Wales – Harry was only 18 months old at the time! Peter Edwards, 62, walked into a William Hill betting shop in Wrexham in 2000 and bet £50 on the teenager one day playing for Wales, at odds of 2,500-1.
The 16-year-old Liverpool academy star made his international debut on Tuesday night, coming on as a substitute in Wales' 1-1 draw with Belgium.
LFC Transfer Talk:
Atletico Madrid, Bayer Leverkusen and Monaco have joined Liverpool and Manchester City among the pack of clubs interested in Saint-Etienne defender Kurt Zouma.
Other Football News:
Despite rising from 17th to 10th in the Fifa rankings, England will not be one of eight seeded teams at next year's World Cup in Brazil. Which means they'll be in a group with one that is. Brazil (who somehow are 11th in the world rankings) are automatically seeded, along with Spain, Germany, Argentina, Colombia, Belgium and Switzerland. Uruguay will be the other seeded side if they beat Jordan in their play-off, otherwise the last seeding place will go to Netherlands.
And the World Cup prompted some more Hodgson doublespeak:
"It is not always the best team in the competition who wins it," said Hodgson. "But to suggest that because we have qualified from a difficult group makes us one of the favourites, I don't think many people would believe that."
I thought most people thought we'd made hard work of qualifying from what was a relatively easy group. Would Spain, Germany or the Netherlands have found that a difficult group? But I guess if we believe it was difficult all along it makes England and Roy look better.
A number of Premier League clubs are introducing reciprocal deals to reduce the price of tickets for away fans. Saturday's opponents Newcastle United have agreed deals with West Bromwich Albion and Swansea City, while the Welsh club have a further agreement in place with Hull City.
Articles Published Today:
Premier League Preview 2013/14: Newcastle (A), by Gary Fulcher, Daniel Rhodes and Mihail Vladimirov.
Best/Most Interesting Posts Today:
Dan Kennett posted the latest news on the stadium development.
The Independent (Ian Herbert) imply that CPO's to be used on remaining six properties and complete within three months. The Telegraph (Chris Bascombe) saying that CPO's will cause up to two years delay.
Just to confirm what an international village TTT is, our resident Jordan fan karim_elo is excited by the prospect of welcoming Luis and Uruguay for the World Cup play off in November:
It'll be unarguably the greatest and biggest day in our national team's history, and I'm not deluded enough to think we have much of a chance, but I'm still over the moon that the likes of 65 million Cavani, and one of my Liverpool idols, Suarez, will lock horns with our local heroes! I have to say 'the magic of the World Cup' beats that annoying cliché of 'the magic of the FA Cup' a thousand times over  I hope that the whole of TTT will get behind us! (Well, the non-Uruguayan subscribers, that is.)
Plenty of traffic on the Newcastle match discussion thread. Long Ball Larry felt that "away from home, I'd imagine he'd just have the wingbacks sit a bit deeper than usual to keep tabs on Newcastle's potential overloads on the wings.
I'd be surprised if there's any move away from – broadly speaking – a formation with two at the front and three at the back (whatever the precise midfield configuration). "
Beez went on a stat attack, as he does:
I certainly think we can win though – only Fulham and Palace have had a higher proportion of their shots outside the box than Newcastle have, and the Geordies have allowed the highest proportion of opposition shots in their box by far (67%; the next worst is 58%).

They've also had the 3rd lowest proportion of shots through the middle of the pitch, and as Daniel suggests above, they can be got at down the flanks – 27% of the shots they have allowed have been on their left side, the highest proportion for either flank in the PL this season.

So based on the stats, I'd say they are pretty much ideal opponents for us.
Beez also posted from the official site:
Brendan Rodgers today declared that Liverpool will travel to Newcastle on Saturday bolstered by their 'strongest squad' of the season so far. The Reds boss expects his selection options to be boosted by the availability of fit-again trio Glen Johnson, Joe Allen and Aly Cissokho.

Rodgers told his pre-match press conference at Melwood: "We'll arrive with our strongest squad of the season against Newcastle. They haven't played games, but they've been training now for the last few weeks.

Glen Johnson will be back. Joe Allen will be back. Cissokho will be back. As I said, this will be the strongest available squad we've had this season."

Rodgers' squad is further enhanced by the return of Lucas Leiva following a one-match suspension against Crystal Palace last time out.
Jeff had this simple point to make about Hodgson's old joke about monkeys and astronauts, Chris Smalling and Andros Townsend:
The FA will look the other way. On the other hand, if Luis Suarez had said something this offensive all hell would have rained down on his head. Can anyone say double standard? I sure can.
And a few hours later, the FA did indeed look the other way. Quelle surprise.