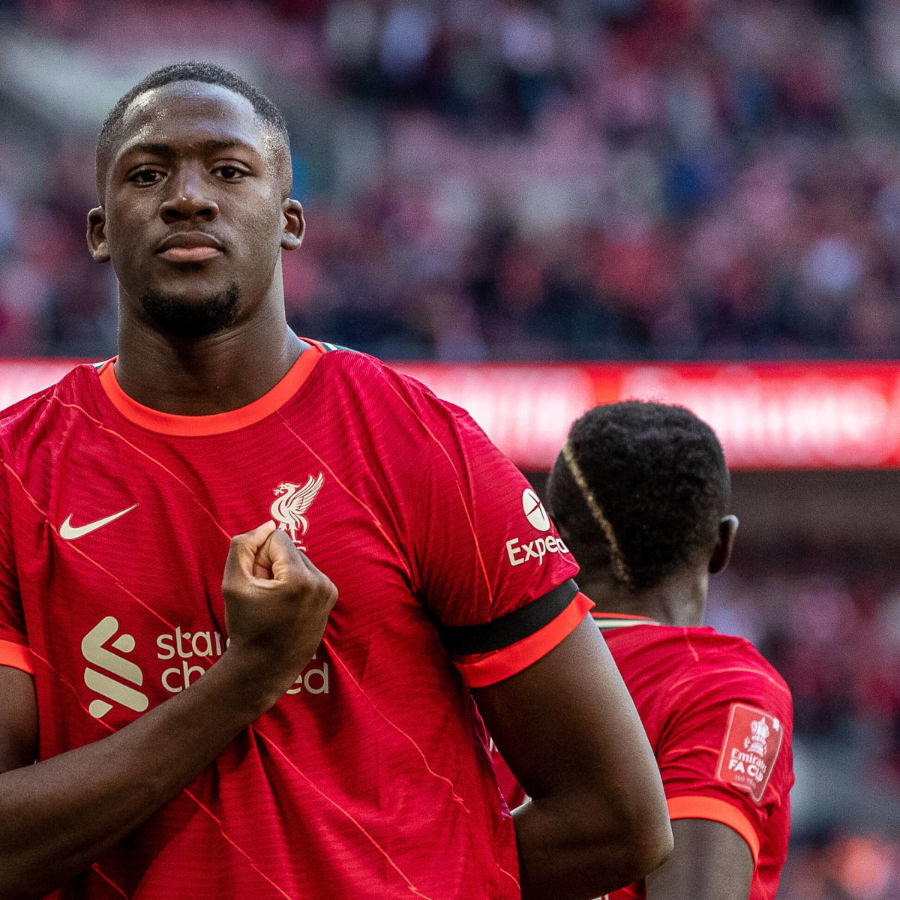 That Real Madrid should be allowed to enter the final as plucky underdogs is a kind of obscenity, given their lavish spending over the years, much of which still underpins their squad; this is a club that just tried to offer a player a record-breaking figure, and to unveil him ahead of the final in Paris. 
This week, Tariq Panja of the New York Times wrote:
"Real Madrid, a 13-time European champion, had given Mbappé a contract offer that would have made the 23-year-old forward the highest paid player in its history. Its offer included a signing bonus of almost $140 million, a net salary of more than $26 million every season and complete control over his image rights."
Mbappé also says he spoke to Liverpool (his mum is a fan), but those kinds of figures, and what he ended up taking from PSG to stay there, were four times what Liverpool pay their top-earners, before the crazy signing on fee (something also seen at City with Erling Haaland, where these need to be added to a transfer fee when they almost double what's being paid: combined it makes him almost a £100m signing). We're talking obscene amounts of money, above and beyond what seems rational.
Liverpool, as a club, share out their money more meritocratically, to help team unity (not a concern at PSG, as there is none) and because the budget is not endless; Real Madrid also collect superstars.
Mbappé chose to stay in a weak league, where PSG pay fortunes to Lionel Messi and Neymar, and amongst other superstars, have £300,000-a-week squad players like Gini Wijnaldum. (Little about PSG makes sense, including how they balance the books. Now they've also given Mbappé a say on big club decisions, which seems like the road to further insanity, even if he is a fairly clever guy.)
Anyway, Mbappé denied Real the big signing they wanted to unveil before the final. Either way, he obviously could not have played, but it was a blow to the Madridistas' egos, whilst also reminding everyone how they can still find mind-boggling sums of money.
Madrid may now use their Mbappé money to sweeten the deal for Aurélien Tchouaméni, who could have joined Liverpool this summer. Advantage Madrid on that one, then.
For now, Liverpool – or Liverpool with everyone fit – are the better team, clearly. And far better than the team Madrid beat in the 2018 final, and also the injury-hit side they knocked out of last season's Champions League, where Ozan Kabak and Nat Phillips started both games.
For all Liverpool's current injuries, the squad is not stretched to those limits. Yet with every 1st-teamer out, the XI gets weaker by some degree, and the bench gets weaker still. Having Thiago, Fabinho and others fit will be a double-bonus.
Madrid do still have the greater budget and the greater experience. They have a costlier team, squad and bigger revenues. The underdog status is wrong, especially in a big one-off game. Indeed, they seem so supremely confident that they all wore #14 shirts after their semi-final win, which seemed hugely premature in even numbering their European crowns. 
(Liverpool announcing a parade is different: they have to be planned in advance due to the civic disruption they cause; plus, there are already two trophies to celebrate, as well as the women's team promotion, and also the chance to commemorate a unique season – and even to raise a glass to the 2020 champions, who missed out on such an event due to Covid lockdowns. The event will take place whether the Reds win their seventh European Cup or not.)
Madrid also have fewer injuries, and have had more time to prepare (eight days to six, and with an easier league schedule before then, too). 
They will have been training specifically to face Liverpool for weeks now, ever since wrapping up their league title. Liverpool, after more than 60 games in a tougher league, are running on fumes. 
Six Days
For the Reds, six days is just about enough. It's longer than any time to prepare for a game in months, after all. 
Indeed, I think it's usually the perfect turnaround time for a Jürgen Klopp side.
Analysis I did a couple of years ago showed it to be ideal, but that did not take into account a game being the 63rd of a season, or the 16th in less than two months (with those 16 games all being massive: to stay in with a chance of the title; to reach cup finals; to win cup finals). 
This is not just any old six days, but six days at the end of a gruelling campaign, with players fatigued. 
One positive is that 2-3 weeks waiting for the final can lead to a big buildup of nerves, and a big decrease in über-sharpness. In that sense, six days is perfect.
Presumably Liverpool have also had some analysts focusing solely on Madrid, whilst the league slog continued. Yet the players have been busy with game after game after game, focusing on the many tasks at hand. 
TTT tactical analyst Mizgan Masani wrote his preview of the final a couple of days ago, but I wanted to add insights from my particular areas of focus, with a few random thoughts thrown in (especially after the paywall kicks in after a third of this article). 
First, just how much more the Real Madrid team and squad costs when adjusted for football inflation; and then one area where think the Spaniards, while clearly a threat overall, look incredibly vulnerable.
Billionaires
Adjusted for football inflation (using this site's Transfer Price Index which Graeme Riley and I created in 2010), and as such comparing prices only with the Premier League rate, Real Madrid's current squad cost almost £1.5billion to assemble: £1.48billion. (And that's with them offloading a couple of big names last summer.)
This is partly down to the mega-signings Gareth Bale, who rarely plays but could be fit again, and Eden Hazard, who has just returned from injury. 
But even without their two costliest signings, the rest still tops £1billion. Luka Modrić and Karim Benzema may be old, but they're still elite, and they cost an absolute fortune when signed (both well over £100m). Hazard was signed in 2019 as an elite player, too.
To put it into context, Liverpool's entire squad cost £825.5m to put together, adjusted to 2022 prices. Or just over half the cost.
Real Madrid's likely starting XI, so excluding Bale and Hazard (and Luka Jović at £77.2m or Isco at £84.8m), would still cost £638.1m when adjusted for inflation; getting close to Man City's 2021/22 average of just under £700m, and already fairly close to the overall cost of Liverpool's entire squad.
Liverpool's likely starting XI, if Thiago (praise be) is fit, would be £527.9m, but with the same side but Matip playing instead of Konaté (although I suspect the latter, who turned 23 today, may be needed for his additional pace), it drops to £492m. If James Milner has to start due to Fabinho and Thiago missing, the cost drops further. 
For all the wealth of the Premier League, and of the petrodollar/oligarch clubs, it's worth noting that Madrid are still in a massively strong financial position – at least in terms of the squad at its disposal. Now, whether it's sustainable or not is a different matter; how many training grounds can they sell to pay of their debts, after all?
For all the expenditure, there's one glaring area of weakness I can sense.
Part Two: Where Liverpool Can Get At Madrid
The final two-thirds of this article is for subscribers only. See details below for how to sign up for £5 a month.
[ttt-subscribe-article]