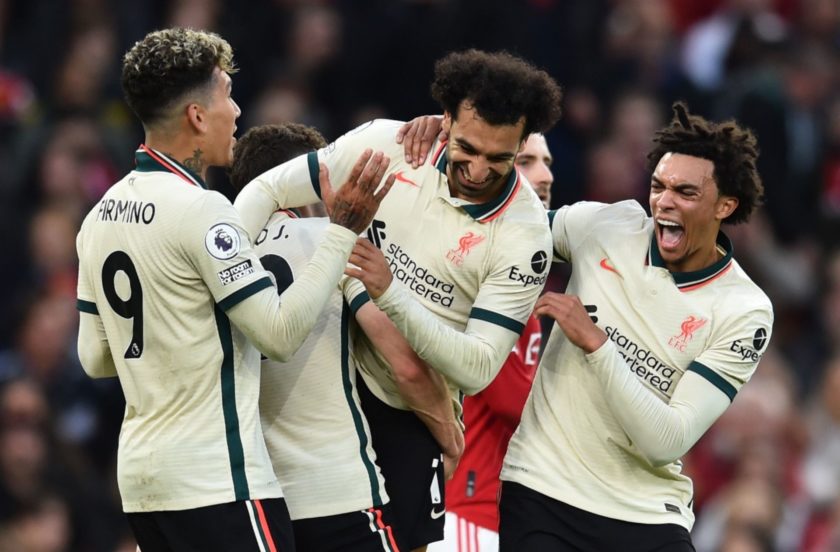 October hasn't always been a good month for Liverpool. Who will ever bleach their mind's eye clean of the 2-1 loss to Blackpool, the 4-1 defeat to Tottenham at Wembley or the frankly bizarre 7-2 battering at Villa Park? It's also one of only three months in which Jürgen Klopp's version of the Reds average fewer than two points-per-game (and you probably won't be surprised to learn that January and February are the other two).
The 10th month of 2021 wasn't perfect by any means, but it wasn't half bad either. Two 'goal of a lifetime' efforts in successive games from Mohamed Salah, a pair of 5-0 wins away from home, with one – as if you've forgotten – at Manchester United, and a victory in which Liverpool became the first team to score three times at the home of Atlético Madrid in a Champions League match for 12 years.
Oh, and if that wasn't enough, Divock Origi scored a League Cup goal which was described as scorpion-like. It won't be included here due to a lack of data for the competition but there is clearly a lot to discuss this month. Let's begin.
https://twitter.com/JamesMilner/status/1453483230598926336
It's just, a little touch
Anyone who has perused my spreadsheet of Goals DNA data is well aware that I try to collect information on just about every aspect of the goals Liverpool score. But it doesn't mean I cover everything, and a recent article on The Analyst brought something new to light:
Only Liverpool's Sadio Mané has had more first-touch shots (19) than Vardy this season (15), while no player has scored more first-touch goals (5) than him.
Ooh, interesting. How often do the Reds score with the man responsible hitting the ball first time? Based on their goals in 2021/22, it occurs the vast majority of the time.
The rest of this article is for subscribers only. Sign up for £5 a month.
[ttt-subscribe-article]