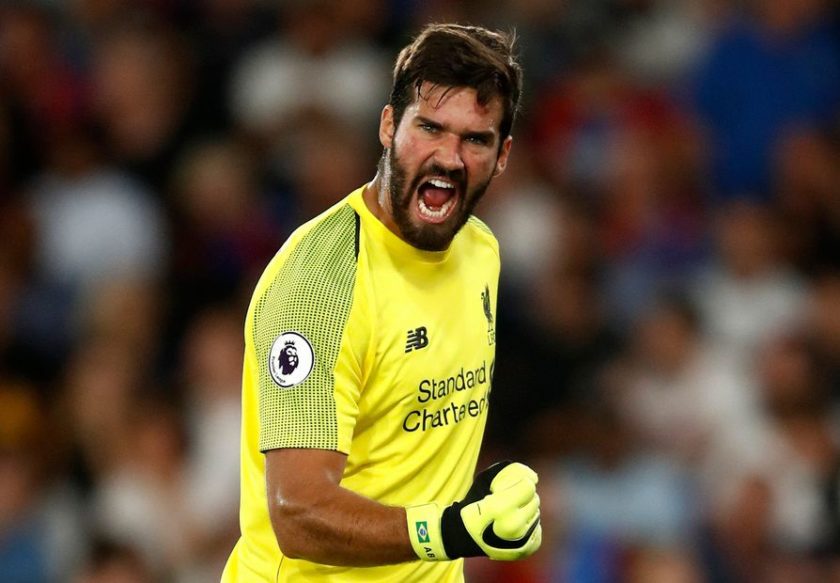 Best posts of the week, as chosen by Chris Rowland and Daniel Rhodes.
1 -Madchenkliop on how Klopp uses his squad:
Great article. I was grateful to read the defence of Origi and Minamino on the grounds of 'this how it can work out with Klopp.' Mark Cohen is absolutely right about the top priority being consistency. This is the case with how Klopp rotates, meticulously sharing out the minutes between the top 4 strikers to avoid too much churn whenever possible. Klopp doesn't 'not fancy' Mini or Divock – it's just that he values consistency so highly that he leaves no room for backup players to achieve it.
As the article points out, the only way backup players find their mojo is when injury or circumstance force a situation where a player (like Phillips or Williams or indeed TAA) get a run of games. It's incredibly rare that you'll see a player like Elliot get a run of minutes and vital to acknowledge that this wasn't because Klopp 'fancied' him more, but because Ox had the birth of a new child and others, like Thiago, weren't 100% fit yet.
He didn't leave out Naby from the Chelsea match because he didn't 'fancy' him. It was because he favoured keeping the stability on the right with Elliot/ Salah/ TAA and favoured Hendo to provide more defensive stability than Naby when reintroducing Robbo. Hendo didn't actually play the best in that game, but his vocal presence and positioning did help maintain the team shape and structure so the solidity of the unit as a whole was able to soak up any porous leaks.
Hendo didn't get panned for that performance, because people made allowances for what Klopp had tasked him to do – but if Divock comes in from the cold and has a similar flawed performance he has been labelled useless because he's not getting on the scoresheet or assisting. They don't consider that coming in cold – out of form and rhythm, JK has also tasked him with specific tactical requirements put in place to keep the team shape. There's no way JK will have said, 'just go on and express yourself'. Just as with Rhys William, Klopp will have said, 'don't worry if you make a mistake – that's my responsibility not yours.'
I feel with this whole transfer malarkey, there isn't enough attention paid to the mountain of evidence we can refer to on how Klopp goes about using his squad. The simple truth is, just like Tsimi until Robbo got injured, over the last season or 2, Divock and Mini have not had a meaningful opportunity to show what they can do and crucially THAT IS HOW KLOPP VIEWS IT!
You, me, Gary Neville and Jim White's dog might not be convinced by Mini and Div's performances on the scant evidence we have seen, but that's just not how things work at Klopp's LFC. They are 'cover' players, that he will turn his attention to, if and when they are needed. He won't expect consistency from them on a one or two match basis, but that doesn't mean he doesn't believe in them.
The narrative that he might be at odds with Edwards and the owners because he's not getting what he wants or needs is also likely to be far wide of the mark, imo. One of Klopp's greatest attributes is his humility and I think he accepts that he doesn't have a crystal ball and it's impossible to know which fringe player will come good if they're not able to play meaningful matches week in, week out. If they're not performing in training or have a shitty attitude then that's a different matter.
After all, who was proved right at the end of one of the most calamitous, injury crises ever last year? It wasn't pleasant, but we came 3rd using all our cover players and an emergency loan! 3rd!!! That isn't evidence of a poor transfer strategy. That's evidence of a functional squad system.
All our success has been based on Klopp's unshakeable faith in his smaller squad. Surely we must know this by now? You can find examples of times when it's not worked, you can't say we don't know how it works. People are often defending themselves with the well worn phrase that 'they have the right to have an opinion', but I wonder if it wouldn't be more honest to say, 'I feel a bit emotionally insecure in this situation', because it's not really about logic or based on the evidence of what's gone on before.
I think we tend to look at a player like Nat Phillips as a bit of a banker now – a proven mentality monster, but if he were to come in from the cold in a couple of months time, the whole process might start over again where he would need at least a couple of games. Joe Gomez might need some games to iron out the odd miscalculation – he usually does. Experience is a valuable commodity, but so are confidence and relaxation born out of a feeling of security. Insecurity is something that easily spreads. So yes – we can have opinions, we have the right, but let's not mistake them for logical predictions.
If Klopp has faith in players, then so should we. He's earned that right. Personally, I don't feel I have enough evidence to know whether Big Div or Mini could do a job for us if they had to or not. Mini was great in that Palace game and has shown plenty of flashes since – it's just not consistent and yet he's not had the opportunity to find consistency.
If that long range effort of Div's when he was one on one, had been an inch or 2 lower and gone in (can't remember the match) he's the kind of confidence player that might have gone on a run after that. I'm not writing either of them off and strongly agree that there's no guarantee we could have bought better options.
And don't discount Kaide Gordon either or Klopp's interest and excitement about him. He's the type of player who can skin a full back and has the confidence to impose himself on goal – in short, a defender's nightmare – so I won't be surprised to see him used as an impact sub this season. It might just be the cups and couple of cameos, but it will give invaluable rest for the others and also has the potential to balloon into a sensational prodigy scenario.
Of course, everything could go wrong, but imagine what are team would be like if they adopted that type of mindset!
2 – Krishaldo posted a link to this full account by Swiss Ramble about the reasons for Liverpool's lack of transfer activity:
Thread from Swiss Ramble is worth a read:
Many Liverpool fans are unhappy that their club has not bought more players in this summer's transfer window. This thread looks at where the money has gone, reviews the #LFC business model under FSG and explains why the approach is less restrained at other clubs.
https://twitter.com/swissramble/status/1434755844101611526?s=21
3 – Tony Mckenna (Macattack) responding to the above article:
I had read the Swiss Ramble thread and actually found myself focusing on the very positives, included. Yes, I also acknowledge the challenges ahead: as one of the tweets indicates profit generation is attributable to a particular source, "…Liverpool are very reliant on player trading".
But, for balance, and to be fair to ownership under FSG, it is relevant to highlight a couple of other key points occurring since 2010. Our gross spend (£1.1bln), has indeed been surpassed by Chelsea, (£1.8bln); City, (£1.8bln); and United, (£1.5bln), during that period. Yet, another tweet in the thread contextualises a salient qualification: "In other words, this disparity is nothing new for Liverpool".
If it is not a new problem, neither is it the case of a new challenge posed. Nor insurmountable. When buying Liverpool, John Henry was cornered by journalists pushing for an update on progress of the purchase. They also wanted a pointer towards plans for future success. "We have a history of winning," he espoused; also referencing the fact that, in America, they had successfully gone "toe to toe, with the Yankees".
They were bold and robust statements. Clearly, he was not fazed by being a financial underdog. That confidence must have been born out of a conviction based on other means of levelling an uneven playing field. Reflection upon our progress since FSG, evidences what has been achieved. Henry, it must be said, has been validated.
Superior analytics and recruitment strategies have played their part. Should we not credit FSG with the insight to keep evolving and adapting within constraints? Why we would we doubt that they have looked at the future development of young players within our ranks, where analytics and recruitment can been improved upon ever more?
If we are thinking it, and we have on TTT, then it would be bombastically remiss not to defer to brains smarter than our own.
Now onto another stand out tweet in the Swiss Ramble sequence. Seismic yet criminally obscured.
"#LFC revenue has shot up by £306m, (167%), in the last 10 years from £184m to £490m, the second highest in England only behind #MUFC £509m".
Going "toe to toe with United?" This is remarkable growth whatever way you look at it. Remember too, that FSG were coming from an extremely low base to begin with. It was just after H&G, and still amidst the managerial tenure of an inherited Hodgson. We were hand gliding above the pylons otherwise known as the relegation zone. Without the calibre of players we really needed.
Three years after FSG arrived, Ferguson had left United as reigning PL Champions. They have not won it since. We have. Plus we won the Champions League. They have not. We wanted Klopp. So did they. We got him. They did not.
And as Old Trafford, and Carrington, have suffered from years of neglect we have had a stadium upgrade, and expansion, along with a whole new training facility. We are no longer playing catch up with United, but actually well placed to surpass them.
These may be uncertain times. But I am certain that we have owners far better equipped to embrace that uncertainty. Have they not already proven this?
4 – Martin McL on the progress Liverpool have made on and especially off the pitch under FSG:
In 2009 Real Madrid, the club with the number 1 income in the world had 185% of the revenue of Liverpool. Manchester United, the club with the number 1 income in the Premier League, had 151% of the revenue of Liverpool.
In 2021 Barcelona, the club with the number 1 income in the world has 128% of the revenue of Liverpool (and is crippled by debt). Manchester United, the club with the number 1 income in the Premier League, has 104% of the revenue of Liverpool.
If FSG when they took over Liverpool had stated, that by the end of the decade there would be financial parity with Manchester United, they'd have been laughed out of whatever room they were in.
People need to stay away from the bottom half of the internet. FSG, as Jeff likes to say, have proven themselves to be the smartest operators in the room. If they are choosing to spend Liverpools income to renew contracts rather than buy players, it is because the numbers are telling them this is the approach they believe has the highest chance of putting a team on the pitch to win games.
John W Henry's statement when NESV bought Liverpool in 2010 has proven pretty accurate.
We are committed first and foremost to winning. We have a history of winning, and today we want LFC supporters to know that this approach is what we intend to bring to this great club."
5 – Stevenson reacts to the ludicrous detail about FIFA's demands for players to be released for international duty:
The one matter that I just couldn't understand about the collapse of the ESL was why the clubs caved in so readily. The bottom line is that FIFA and UEFA actually have no power to stop the clubs doing what they want – provided those clubs have resigned from those organisations. If it came to a game of poker, who would the TV channels ultimately back – the best players and clubs in the world or empty husks of corrupt organisations? Yes, they could ban players from internationals, but if there was enough money on the table, I'm sure they'd get used to the idea – plus it would probably prolong careers.
These sanctions will well and truly put the ESL back on the agenda because clubs are just not going to take this lying down. We already have the quite ludicrous rule that injured players have to report for international duty to be assessed before being sent back again, but this is taking things to a whole new level of ridicule. If I've got this right, the players were supposed to report for the 2 week international break, secure in the knowledge that they would have to quarantine for the 2 weeks and therefore couldn't actually play, at which point they would return home – to quarantine for a further 10 days. If that is correct, and if they are punished for not doing that, then truly the lunatics have taken over the asylum and the clubs will start to throw the legal kitchen sink at them. For once it will be handy to have City's financial firepower on our side, because I'm pretty certain they won't take any shit over this.
Articles published since the last Free Friday, with excerpts:
Friday Sept. 3rd:
The Key Facts And Figures From The 2021 Summer Transfer Window, by Krishen Bhautoo.
Liverpool ended up with a profit this summer. Just one incoming transfer and the moving on of six squad/fringe players account for this.
With several contracts renewed, and hopefully more in the pipeline, this could be where the transfer budget has been largely allocated. And I guess if you don't know exactly how much Salah, Mane and Bobby's new contracts will cost the club, it's difficult to plan around that.
Additionally, we didn't manage to move on Origi or Karius, who will both be taking up space on the wage bill and money out of the transfer kitty. The club is run sustainably, and won't take financial risks, though one could argue we are taking a risk on the pitch.
Tuesday 7th:
Preview of Liverpool FC's Champions League Group – Not Much Scope For Squad Rotation!, by Andrew Beasley.
The first European night at Anfield with supporters in the stands since before the first lockdown sees the Reds face Milan for – almost unbelievably – the first time ever outside of a Champions League final. Liverpool must also contend with the prospect that they may need to get a result at the San Siro in the final game in the group to maintain their interest in the competition; the two fixtures with the Italian side could arguably be the pair of most importance for them in this group.
Milan may stand second in the list of most European Cup/Champions League wins but their glory days are receding in the rear view mirror these days. 2013/14 was the last season in which they competed at this level, 2011/12 the previous time they reached the quarter-finals. In fact, it's nine years since they made the last eight of either European competition; times have certainly changed.
Wednesday 8th:
How Good is Alisson? What the Facts and Data Viz Show Us, by Mizgan Masani.
In terms of average length of passes excluding the goal kicks, it is a generic understanding of how teams want to play with their build-up from the back. Jan Oblak being on the right-most side shows that Atletico Madrid do not really bother about playing out from the back (Liverpool play them in the Champions League this season). Alisson has the fifth-least average distance of passes, emphasising the point of how the Reds play their football using the goalkeeper.
In conclusion, looking at the visuals and facts around it, we can definitely say Alisson is one of the best in the world even when we include the historic greats. When compared to the current great goalkeepers, in each of the metric, he has come out on the positive side, showing his class and bringing that sense of calm which the Liverpool team missed before his arrival.