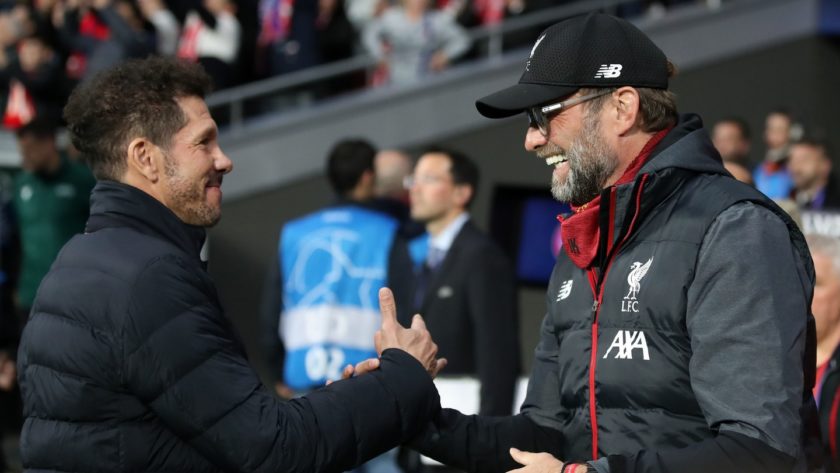 The 2021/22 Champions League Group Stage promises to be the most interesting from Liverpool's perspective for at least four years, taking us back to their first foray into Europe's premier club competition under Jürgen Klopp. They are clearly not continental greenhorns, but in 2018 they entered the competition as beaten finalists, defending champions the following season, then behind closed doors 12 months ago. This year will be different as proper European nights will return to Anfield, and doesn't that feel glorious?
But it will not be easy. The Reds are favourites to top Group B (a 49% chance with FiveThirtyEight, 77% to qualify), though it's interesting to compare the strength of their opponents with those which have gone before. It really highlights the challenge they will face this autumn.
Using ClubElo scores from the 26th August each year – that was the date the draw was made in 2021 – we can see that Liverpool's three opponents this season are all among the eight toughest they have faced from their total of 15 in the Group Stage under Klopp. The average of their collective opposition in 2021/22 is higher than all but two of the sides they've faced in years gone by.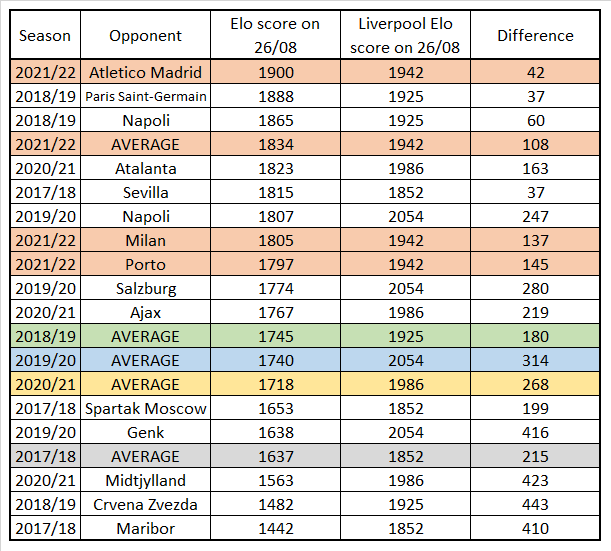 It is to their credit that Liverpool haven't faced a side with an Elo score higher than their own, and by this measure they haven't got their hardest possible draw this season; Bayern Munich, Ajax and Milan would've comprised that nightmare scenario, and if joined by the Reds then this imaginary group would've collectively held nine of the 10 European Cups won between 1969 and 1978. Proper.
And as much as we'd all love Liverpool to cruise through the group without barely breaking sweat (Lille, Zenit and Sheriff, anyone?), there's plenty to be said for some high level ties for the first Group Stage with fans present once more. Let's take a closer look at what lies in wait.

The rest of this article is for subscribers only, and it's only a fiver a month to join. Sign up here.
[ttt-subscribe-article]