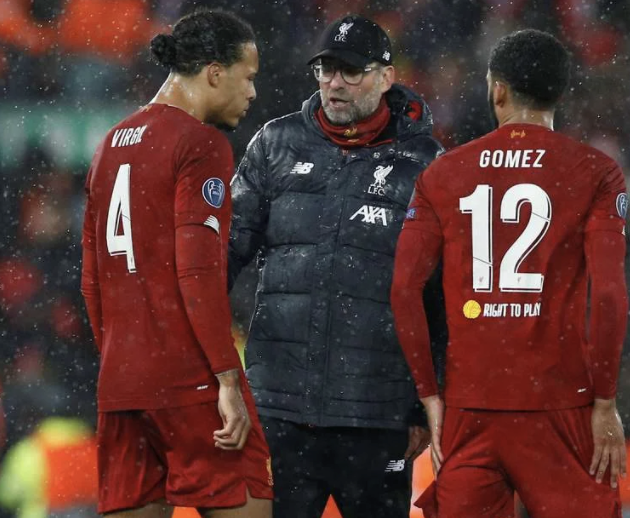 Best posts of the week, as chosen by Chris Rowland and Daniel Rhodes.
1 – Jeff on the financial concerns facing European football:
To stay afloat Barcelona borrowed 500 million euros not from a bank but from Goldman Sachs. Now, Goldman Sachs is not a bank but it is an investment firm. Now, there is no doubt that Goldman will make a massive profit from this deal but the question is how will they make their profits and the second question is will they in the near future assume control of Barcelona? I am not privy to the agreement and do not want to speculate on what the future holds for Barcelona but it is clear that Barcelona to survive is going to be a very different Barcelona.
If Barcelona was the only club facing a financial nightmare one can point to a club such as Inter whose owners are either in serious trouble or will be wound up in the near future. To me we are facing a time when responsible owners such as FSG are becoming rarer and rarer and the days when speculators such as Goldman are going to run football. On this point, this is an interesting article from The Economist.
There was an article in Forbes sometime ago that predicted 13 of the top 36 clubs in German football will fold.
Football is in trouble and it seems no one wants to recognise this reality.
2 – Tony Mc's take on the Spain v Italy Euros semi-final;
Thank God for a chance to catch my breath at the end of normal time in the Spain v Italy game. Five things to take away from the game so far:
* The Italian team sing their national anthem better than any other team in the tournament.
* I can see either of these teams beating England or Denmark.
* This referee is showing those PGMOL charlatans how to referee a game.
* Chiesa is wonderful and would look great in a Liverpool shirt.
* Danny Murphy is without doubt the biggest waste of BBC licence payers' money in the broadcaster's 99 year history.
3 – Paul commenting on Mizgan's piece about the possibility of playing three centre-backs:
Many thanks to Mizgan for this. I commissioned him to write it when it became clear to me how many teams were using three at the back at the Euros, and how Chelsea had success with it in Europe.
While I think that Klopp clearly prefers a back four (I think he's used a back three just twice, according to Beez), we do have a ton of centre-backs now.
Now, that is due to the three serious injuries last season, and how Nat Phillips and Rhys Williams went from "nobodies" to Premier League players; Phillips especially so. Konaté has arrived, and Fabinho remains an excellent option (albeit when partnering a more dominant player, like VvD, and the Brazilian can do more tidying up and ground duels, as opposed to the aerial duels he struggles with at the back).
It may be that the VvD, Gomez and Matip are flying from the start of the season, or that they need more time. Odds are that at least one of them will have some further complications with their injury.
But if not, we could have 7 or 8 options, and the best pool of centre-backs in world football. That at least gives the option of moving to three at the back.
Obviously Trent and Robbo are already elite "wingbacks" from full-back positions. But maybe it would help to have them even more advanced. (Equally, any changes in football can have unforeseen drawbacks.)
Joe Gomez seems like the ideal right-sided centre-back in a three, as he's a mix of full-back and centre-back, which is usually the best of both worlds. Konaté has also played the role quite a lot in Germany.
I still generally see three at the back as a waste of a player (especially against teams with one striker), with the preferred Liverpool method to have Fabinho drop into the back rather than have a centre-back move into midfield.
But if we have a midfield injury crisis in 2021/22, but six or seven fit centre-backs, it may be that we switch. I think it would only work with the best centre-backs we have, and not with the backup ones.
Robbo could also be a great left-sided centre-back (alongside two giant centre-backs) if Tsimikas forces his way into the equation. Tsimikas is even more of a winger in style, and I think he'll have settled in now after a difficult first year with Covid and a bad knee injury, then Klopp refusing to change the full-backs in the run-in in order to keep a settled team. I still think Tsimikas could be the wildcard of the season.
I hadn't really thought of the issues with pressing, so it's good to see Mizgan cover those. I imagine that will be a big reason why we don't use a back three, but it's nice to have the options now.
When we had backup players like Klavan, there was no sense that we have to find a way to get them in the team – but when we have VvD, Konaté, Matip and Gomez, that could mean leaving out two superb central defenders. It's not always wise to force players into team at the expense of a better system, of course.
One further aspect is how Klopp often brought on Matip (when he was fit and not in the team) in the final five minutes to bolster the defence, even if he only ever fielded a starting back three against Brighton and Stoke.
Gomez will cover right-back, too, but right now it feels like we have fewer midfield options (with Gini having left) and more centre-back options (with Konaté signing).
Obviously I'd expect a replacement for Gini, but as things stand, a 3-4-2-1 or variations thereof is more possible than in the past.
4 – Mobykidz looks back at the history of England vs Italy:
The final is a good match up. Results in qualifying or tournament football mean going back to 1977 when England last beat Italy with goals from Kevin Keegan and Trevor Brooking in a group game. Here's a list thanks to 11v11.com:
– 17 Nov 1976 Italy v England L 2-0 FIFA World Cup
– 16 Nov 1977 England v Italy W 2-0 FIFA World Cup
– 15 Jun 1980 Italy v England L 1-0 UEFA European Championship
– 07 Jul 1990 Italy v England L 2-1 FIFA World Cup
– 12 Feb 1997 England v Italy L 0-1 FIFA World Cup
– 11 Oct 1997 Italy v England D 0-0 FIFA World Cup
– 24 Jun 2012 England v Italy L 0-0 UEFA European Championship
– 14 Jun 2014 England v Italy L 1-2 FIFA World Cup
– 27 Mar 2018 England v Italy D 1-1 International Friendly
Both sides have some continuity since that last game.
The last time England faced Italy was in March 2018 at Wembley it ended 1-1 with Insigne's late goal cancelling out Vardy.
In that game Sterling, Walker, Trippier, Stones started with Pickford, Mcguire, Henderson and Rashford on the bench. Its likely 5 of those will start on Sunday and its always good sign of continuity. Kane would have been 6 if fit.
Italy missed out on the World Cup but in that friendly like England there was a core group of players that will take the field on Sunday – Donnaruma, Bonucci, Jorginho, Verratti Chiesa, Immobile, Belotti, Christante and Florenzi involved on the day. Giorgio Chiellini would have played if not for a thigh injury.
A fascinating match up three years on with both sides now looking good bets for 2022. I think Italy look a shade better but with two warriors at the back it'll be interesting to see how Southgate sets England up.
5 – Tony Mc again, reflecting on the victory over Denmark:
Having slept on it, and taken stock of what has been reported about last night's England v Denmark game , I have revisited my immediate post-match view … and it hasn't changed much. I still think that England deserved to win for their performance over 120 minutes against a Denmark team that proved to be a good but ultimately limited, especially in attack, and despite England having the short-armed BS psychopath in goal. France proved in the 2018 World Cup that you can win a major international trophy with a second-rate goalkeeper and England seem intent on taking that way, way further. The gulf in class between Pickford and Donnaruma, the Italian goalkeeper, is so vast as to be laughable. Elsewhere, the teams appear to be relatively evenly matched but with home advantage and a raucous home crowd, starved of 'live' football for so long, England should start favourites in Sunday's final.
Where I have changed my view slightly is in the way I view the England team and the majority of their support. As I have explained previously on TTT, my Englishness is a complex and confused matter and I do not actively support the England football team for a myriad of reasons, many to do with the infuriating UK media circus that surrounds the national team; and the despicable minority element amongst the England supporters. The hypocritical reaction of the media and pundits to what was a blatant piece of cheating by Raheem Sterling to win the penalty that won England the game reinforced some of my anti-England feelings. If Martin Braithwaite had pulled a similar stunt in the England penalty area and Denmark had been awarded a game-winning penalty, both he and the referee would have been vilified by the media and pundits until the next millennium. Closer to home, we all know that if that was a Premier League game involving Liverpool and Mo Salah had won the penalty, then Lineker, Neville, Shearer, Jenas, Murphy, Wright, Ferdinand, Richards, Keown, Waddle and the rest of the England cheerleaders would have condemned Salah as a cheat, a diver, a foreigner polluting our beautiful game. While the majority amongst that motley crew did agree it probably wasn't a penalty, they employed euphemisms such as it was "soft" and "debatable" but there was no overt criticism of Sterling. A number of them – as well as their chums and cronies in the media – went so far as to say things like "It wasn't a penalty but who cares – England are in the final!" What a highly principled collection of moral midgets they are.
As a one-eyed football fanatic myself (but with Liverpool as the subject of my fanaticism) I do not criticise England fans for taking a similar view to the pundits and media – it's what we do. I recognised the outpouring of emotion, the exuberance, the relief, the sheer joy amongst England supporters in the stadium and in the various fan parks around the country – I've been there so many times following The Mighty Reds. I am actually pleased for them that they can have that experience. While I do not for a moment resent or begrudge them their happiness, don't ask me to share in it because I can't.
So, onto the final at Wembley on Sunday. As I have indicated, I view them as two fairly evenly matched teams which could make for a good game; or the occasion could get to one or both teams and it could be like so many other disappointing World Cup and Euro finals we have seen before. I will hope for a competitive, enthralling game and will view it almost as a neutral, as if I was watching France v Belgium or Germany v Spain. But one thing is guaranteed – I will not be watching, reading or listening to any in-match or post-match reporting, analysis or discussion unless it is on TTT.
6 – Peter D on fans enjoying the run in the Euros:
I know there is a lot of negativity around the repercussions of England winning this and by living abroad I am isolated from it all.
However I think of all the good people in England that have had a shit time and I think of the football mad kids that this will mean everything to (as it would have to me) and I would not want to take that away from those people just to spite a mouthy and obnoxious minority.
I am glad that England have got to the final and really hope they win it on Sunday to give a lift to so many people that need and deserve it.
We should not let the crap people or the fear of them ruin it for everybody else.
And am so so happy for Jordan (and if I am honest most of the England players – with obvious exceptions).
Articles published since last Friday, with excerpts:
Monday July 5th:
Should They Stay Or Should They Go? Part 2: Midfielders, by Andrew Beasley.
Our series got up and running for 2021 with a look at the goalkeepers and defenders, and now it's the midfielders' turn to be put under the microscope. This has the potential to be the most interesting of the three articles, as theoretically it's the section of the team for which the Reds have the most cover, and yet how many of the players are currently at their peak?
Fabinho is the one man who is, but Curtis Jones is still finding his first team feet to some extent, while at the other end of the spectrum Thiago Alcantara, Jordan Henderson and James Milner are all in their thirties – far from puddles of melted players, but they have plenty of miles on the clock. Aside from that we have Naby Keita and Alex Oxlade-Chamberlain, who are fabulously talented when they are available. They're injured far too often, though, right?
Wednesday 7th:
Is Playing With Three Centre Backs an Option for Klopp?, by Mizgan Masani.
We all are well aware of the fact that in the last four seasons, Liverpool have predominantly played the 4-3-3 system, with the width coming from the full-backs and the three forwards interchangeable in their positions by being narrow on the pitch.
How about offering more freedom to Andy Robertson and Trent Alexander-Arnold to venture forward? Yes, that would be a scary prospect for the opposition.
https://fbref.com/en/players/2e4f5f03/Andrew-Robertson#scout_summary_FB::2