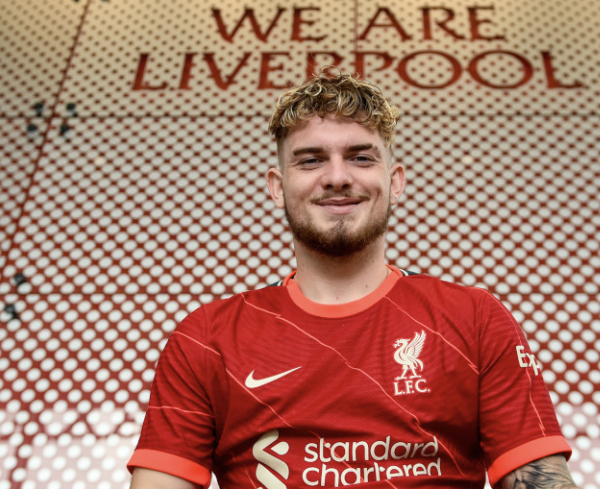 Best posts of the week, as chosen by Chris Rowland and Daniel Rhodes.
1 – Tony Mc on the anomaly that England's football fans represent in the wider world of UK  sport:
There was a crowd of 140,000 for the British Grand Prix at Silverstone today. There was a crowd of 32,000 for the Open golf tournament at Royal St George's today. There was a crowd of 18,5000 for the England v Pakistan T20 game at Headingley today. Leaving aside any concerns over "super spreader" Covid events, I have not read or heard of anyone attending these events storming the gates/turnstiles; assaulting police, stewards and/or other attendees; booing the participants from other countries; or any other examples of mass anti-social behaviour.
Amongst major sports events held in England over the last week or so, why is it only an England football match that brought shame on the country through chaotic, incompetent organisation and management; and abhorrent, disgraceful behaviour by a sizeable minority of supporters?
As a postscript to the above, I have just watched Matthias Schmid, a German golfer, receive the Silver Medal as leading amateur at the Open; and Collin Morikawa, an American golfer of Japanese-Chinese descent, receive the Gold Medal as the champion golfer at the Open. The huge crowd around the 18th green for the presentations, presumably a predominantly English crowd, greeted both golfers with prolonged, warm and thunderous applause. This is more representative of the English people than the ghastly yobs who rampaged through Wembley last week.
2 – Anthony O'Brien explaining the rules on homegrown and non-homegrown player quotas:
the short version of the relevant rule us that the player has to be registered with the club for three seasons before the end of his last season as an "U21" to be counted as a club trained player. So Grujic is not counted as "homegrown" for either CL or PL but I believe Awoniyi would be as he was 18 when he transferred in.
UEFA & the PL have a minor difference on homegrown, UEFA have split the homegrown into two categories: club trained & association trained the PL do not make that distinction. While UEFA specify a maximum of 17 "foreign" players with 8 slots reserved for homegrown players, they require a minimum of 4 "Club trained" players in the homegrown allocation. So Liverpool actually register 24 "senior" players last yer as Phillips counts as "Association Trained" because he did not complete three years with Liverpool as an U21 and there were only three "club trained" senior players (Jones, Neco & Rhys were U21 but would count as club trained when they turn 22) listed.
3 – Jeff's observations after Liverpool's first two 30 minute friendlies:
It is early days and far too early to say anything other than the obvious. First, from the stream I got today it looked to me as if the Liverpool lads were leaner than they have been in recent years and in some cases such as AOC it was noticeable at least to me. Second, from what we saw today with Tsimikas looked a far different player than we saw last year. He is in shape and seemingly comfortable playing on the left side of Liverpool whether he will be mainly a full back or a midfielder or perhaps a forward is an interesting question? He certainly does have skill going forward. Finally, I am looking forward to seeing what Liverpool get from Keita, AOC, and Harvey Elliott his season. If Elliott is the player we think he is and AOC and Keita can stay fit and match fit, it will as if Liverpool have made three significant signings this summer. Finally, this was the first time I got a chance to see Davies play and there is some and I stress the word some evidence based on what we saw today that he is POSSIBLY another one of those lads who is a far better player for Liverpool than anyone thought before he came to the club. He is certainly a better player than I expected he would be.
4 – Paul on Wijnaldum leaving, after supposedly being offered £150,000 on a two year deal:
It all matches what I speculated. Equally, I agree that Thiago arriving on more money and a longer deal would have been seen as a blow by Gini.
That said, Gini had a year left at that stage, and hadn't signed, and talks had been shelved due to Covid. But for Covid, we might have offered Gini more. Maybe we signed Thiago as Gini wasn't committing?
Now Gini will be getting way more money and a longer term deal at PSG. He had the chance to stay at LFC, but he went for something else, so the club is not really to blame, and I don't think Gini is necessarily to blame, either. Sometimes a situation won't suit everyone, so it's best to part ways. We don't have to find villains and heroes in everything.
Of course, I did think less of him for choosing PSG's £££ over playing for Barca – a bigger club in a far better league, and where the Dutch connection exists – but then when I look at what's going on at Barca I think he made the right decision there – not least as Barca may not be able to actually sign/register all of these Bosmans they're picking up, given how they have to ship hundreds of millions just to sign re-sign Messi.
5 – Mobykidz on the development of Harvey Elliott:
Harvey Elliot looks a prospect. But to make it he needs to be aggressive in his work and development. Hopefully that burst of speed will improve as Liverpool work out the next step.
What stands out is the speed at which Elliot moves his feet. From his first season at Liverpool to his return this he his so quick with the ball. Its difficult to explain unless you watch him training and taking part in those super rondo exercises. He has really sharp instincts honed from when younger.
At school I often played in a cage with 20 other mates for 30 minutes before the seniors booted us off. The really good players excelled in moving the ball in confined spaces whether it was passing to someone or using the fencing to bounce the ball off. You had to be switched on. Elliot will have played with the seniors who'd boot us ding dongs off. And at Melwood it accelerated his muscle memory in repeating the fast decision making and physicality of cage football. At 16 he applied those same experiences of playing with Liverpool's seniors.
As Mizgan highlights in his excellent article the Blackburn loan taught him the real effort needed to succeed in a first team environment. But he matched the necessary effort with the sweet football Ljinders has talked about with superb goals and assists. He doesn't have blistering pace (he admits this himself) but that mind space to speed up / slow down a game seems to be there.
I think the player development overseen by Vita Matos helped him understand that its all about the team. You hear Elliot talk about "passing to my friends" to make assists rather than score. So last season's 12 tell me he is in a good mind space. By scoring a couple he's achieved a significant step in his development too. He was simply outstanding mixing talent with good habits.
I like the story Ljinders told of Salah advising Elliot on the amount of bread to eat after a training session or training longer in the gym. Little shifts in micro behaviours to support his development both on and off the pitch. There's no doubt Elliot is a huge talent. But with those sort of role models around him it will motivate him meet those high standards. Wherever he plays Elliot has the speed of decision making and work rate to impact a game.
Elliot is fitter and stronger after the summer, which means Klopp will look for the controlled intensity needed to break through just to be on the bench and it seems replace Shaqiri. In my opinion for him to force himself into that front line will require aggression. As Jota showed by taking those scoring opportunities you can have a rapid impact. With Elliot it might not be goals but making those last passes count.
I'm not sure whether Elliot is ever going to be a regular up top if that speed isn't there. But as an option to pick some locks of deep lying defences or drawing in a number of fouls, especially at home, he might be. And that might mean playing him as part of a four in games. If Shaqiri goes we free up a place on our rosta by bringing him in. But we also gain a player who's rapid development might put pressure on Kieta and Ox (all are similar heights).
There are many upsides to Harvey Elliot in our first team at just 18. I think being a regular on the bench will be an outstanding achievement over the next couple of seasons.
6 – El Indio on David's youth player piece, and some video highlights as well!
Fascinating stuff and some really great insight. One of things I always look forward to especially since you and Proudred (plus one more subscriber whose name I'm forgetting) keep commenting about the youth matches. Your names pop up in my head whenever I see the highlight reels of kids on YouTube.
As a former part time trainer (and if I was an academy coach or in a staffing capacity), my purpose would be aligned to get children to play the game professionally at any level. A lot of kids join football because they love it. I loved it as a kid. But professional football is a different proposition. It is a massive reality check because you have a plethora of identities competing on the same pitch. The personality of a player is so crucial to achieving goals in a football life that is quite short by any standards.
My wish is for all players to have a decent career at any level. And if I had a benchmark for that it would be AFC Ajax's academy. I believe over the years they have not only produced elite talent with their philosophy but they have also made careers out of talents that weren't quite there yet.
And that is my concern with Liverpool's academy, if they can supplement a career elsewhere you will definitely guarantee a lot of graduates with a stable income. This also gives parents the reassurance that their children will have a stable career.
Additionally, these are the highlights that I've seen over time. True to the word as madchen has said over many times, I take them with a pinch of salt because they show a process where the outcome is success. They don't show the process where the outcome is a failure or a half success.
Harvey Elliot:
Leighton Clarkson:
Jake Cain:
James Balagizi: 
Kaide Gordon:
Matty Musialowski:
Billy Koumetio: 
Tyler Morton:
Layton Stewart:
(Also mute the videos, the music on some of those makes you want to puke and is an awful distraction)
Articles published since last Friday, with excerpts:
Monday July 19th:
Who's Destined For the Top? Reviewing Liverpool FC's Youth Prospects 2021/22, by Madchenkliop.
5. Kaide Gordon
Well he's only just got here really – I've seen about 5 matches/ highlights – but his rate of progress, even within that short sample has been awesome. Jadon Sancho can fuck right off! This boy is another chip off that old block of superstar prodigies who've got it all. He's got that 'he scores when he wants to' amount of time on the ball and looks disappointed with himself if he fails to pull off a skill, pass or shot that would be the lifetime's achievement for most mortal players.
I could be overhyping him here (based on my miniscule sample size!), but there are also lots of reports that he's for real and all I can say at this point is, don't be surprised to see him playing for the 1st team, at least in the Carrier Bag cup, this coming season.
Wednesday July 21st:
Harvey Elliott – Heading Up the First Team Ladder, by Mizgan Masani.
Harvey Elliott added a different dimension to the Blackburn attack with his trickery on the ball, using his low centre of gravity to whizz past players and dribbling well to create openings in the final third. Playing in a predominantly attack-minded team, the 18-year-old found himself hogging the touchline on the right-hand side, cutting inside and causing havoc.