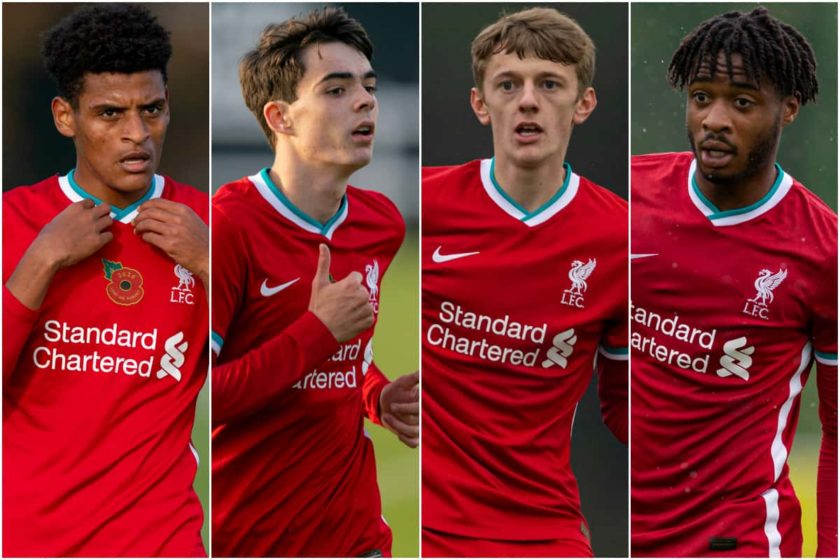 Written by TTT Subscriber Madchenkliop.
So this year, I'm going in bold, like a Thiago Alcantara challenge. I'm not going to concentrate on the much discussed Curtis Jones or the other younger players like Nat Phillips or Rhys and Neco Williams, who had a lot of first team minutes last season, because a) it's been covered a lot and b) I think people are more interested to hear about the lesser known players on the horizon.
Later, I will indulge in a few thoughts on the loanees and other youngish players and reveal my new concept of 'the Waiting Room' – which is where the youth players wind up, sometimes for years, when their Academy development journey can progress no further. The volume of players that end up here is quite hard to keep track of. There are of course, the likes of Harry Wilson and Grujic, who seem to have been there for longer than many first teamers and then it's easy to forget that others like Sheyi Ojo, Anderson Arroyo and Taiwo Awoniyi are still officially LFC players.
It's always worth remembering that the LFC Academy has several other purposes than just preparing starlets for the first team and making money is probably the most important one as evidenced by the £3 million sale of Grabara to FC Copenhagen this week. That's serious money. Liam Millar has also gone to Basel for £1.3 million. It all adds up. You could buy a Robbo or a Minamino for that already!
I will also argue that Curtis and the other above mentioned first teamers should be included in 'the Waiting Room'. Being promising or talented and even playing regularly for the first team doesn't guarantee becoming a fixture at LFC and knowing when to offload saleable assets is a skill valued at the club almost as highly as scoring goals and winning trophies.
But to kick off, here are the top 10 prospects according to what I've observed this season:
The rest of this article is for TTT subscribers only. Sign up for £5 a month via the tab at the foot of the page.
[ttt-subscribe-article]