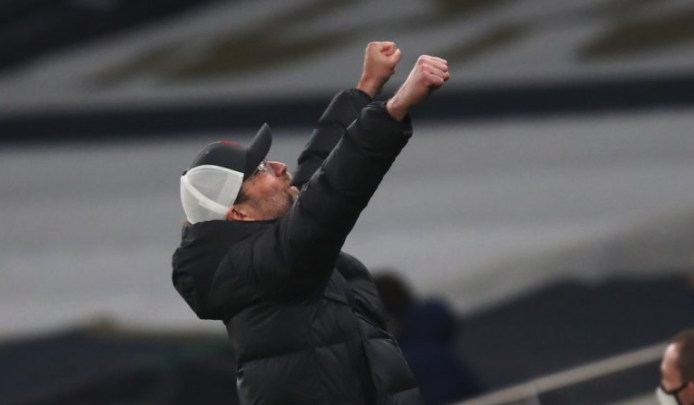 Best posts of the week:
Chosen by Chris Rowland and Daniel Rhodes.
1 – Andrew Beasley with the facts at hand after the Man. Utd FA Cup match:
When the decisive free-kick was awarded, the clear-cut chance count read 4-2 to Liverpool. At Old Trafford.
It was 4-4 by full time, and obviously they won the match! But that performance was comfortably the most encouraging for a while. Two assists for Bobby, two goals for Mo, it all helps.
Milner missed a header, Williams fluffed a clearance, Pawson bought a foul… that's how it goes. I don't think United are a great team but they're certainly a good 'moments' team at present, as it proved unfortunately.
Get Matip back in, hopefully Hendo, and play like that at Spurs and I think we'll do well there.
2 – Tony Mckenna (macattack) on black swans and outliers:
Ride a Black Swan? In life in general, and football specifically, we inevitably have to do so. Sometimes, the ride is a joyous, excitable thrill; at other times a gut wrenching spill of fear and terror. Yet, in both situations, the emotive response can be erringly misguided and misplaced. Joy should not be too celebrated. Nor fear too exacerbated. Is there a compromise?
Riding it on out like a bird in the sky ways, was Marc Bolan's advice for a swan of the opposite colour. But, in some ways, we can borrow the advice, if we take it as epitomising the notion of going with the flow. There is absolutely nothing we can do about black swans. But to know that they have reared your football world is an inceptive valuable step.
A simple rule of thumb: whenever your football team is doing extremely well, or bad as the case may be, don't try to arrive at a causal explanation, based solely on how your emotional apparatus responds. Writing in Thinking Fast and Slow, Daniel Kahneman, succinctly captured a prevalent and repeated theme of his book:
"…our mind is strongly biased toward causal explanations and does not deal well with 'mere statistics'".
When Paul was asked "So, what's going wrong at Liverpool?", the causal explanations beckon. Nonetheless, the resulting article considers underlying numbers and posits the incidence of bad luck. But this may not suffice. A good guess is that most people will crave the alternative more satisfying answers, along the following lines: Bobby is finished; we've been found out; Trent has lost it; and that Williams lad is shit.
Kahneman imagines a scenario not a million miles removed. If nature has been a wonderful thing in the construct of human beings, our hard wiring was not an entirely imperfect gift:
"Causal explanations will be evoked when regression is detected, but they will be wrong because the truth is that regression to the mean has an explanation but does not have a cause. The event that attracts our attention in the golfing tournament is the frequent deterioration of the performance of the golfers who were successful on day one. The best explanation of it is that those golfers were unusually lucky that day, but this explanation lacks the causal force that our minds prefer".
Those who were downcast, about the defeat to United, or our current league form, immediately forget the attendant issues of 5.8 injuries per game, as evidenced by Beez; that Mizgan has empirically ascertained that Liverpool's underlying numbers remain good; or the fact that 4 attacking players, as denoted by Dan Kennett, have regressed from the mean. Not to mention the potential for the same quartet to rediscover their form.
And is it pertinent to mention that match official decision making has conspired to our detriment, in the FA Cup as it has done so in the Premier League? As Paul illustrates, we were statistically a match for United yesterday, in every aspect, except a single goal. This was with the Centre Back positions staffed by inexperienced personnel, either by virtue of youth, or playing out of position.
The one goal that shaded the contest was by guile. Cavani 'using his experience', as some commentators put it. Which is euphemistic gloss to say the player conned the ref to win a free kick in a dangerous area. Is it really too hard to say that Liverpool have been unlucky this season overall; and clearly in this most recent defeat? Of course it is. Kahneman denoted our propensity for causal explanation, to the detriment of statistical thinking.
Let's flip the same applications but to a team perceivably doing well. Firstly, yes, United are currently a very good counter-attacking team. (But as we shall see, this cannot be said in a holistic sense). Secondly, they do appear to be resurgent as far as their PL form is concerned. ('Appear' being the operative word). The question is: have they been beneficiaries of fortuitous black swans into the bargain? Should caution be advised?
Rather than invite an accusation of Liverpool bias, we shall give the floor to a United follower. Hereby, we doff our cap to a very informed fan, as indeed United certainly have them. Red Cafe is not representative of their fan base, at all. In the same way that certain Liverpool sites are light years in distance from the Tomkins Times standard. Stretford-end.com, (22.01.21), utilised statistics from Statsbomb. The conclusion is that, defensively, United are good for their performance; but attack-wise, they are:
"…over-performing expected goals by some distance…Man United's expected goals which do not include penalties are at 26.3…"
United have actually scored 36 goals this season. The dichotomy is significant. This guy is not trying to rain on the parade, but unearthing a valid caveat. If you know it's there, it loses its potential to disarm at a later date. Ride the black swan whilst you are enjoying it, but in the knowledge that it may not last.
Of course, there will be fans afflicted by the overriding inclination for causal explanation. Pure unadulterated emotion. Those are the ones most at risk. Ole is back at the wheel. He has learnt from his Cardiff experience. Pogba has rediscovered his world cup form. Bruno has made the difference.
The anomalies go deeper. Empirically so. United have scored double the amount of goals (24) on their travels as they have done at Old Trafford. Why does a good counter-attacking team grossly underperform at home? This defies logic. In fact, to even equal their home tally for last season, (40), United will need to score just over 3 goals in the 9 remaining home fixtures. And that would be an astonishingly breath taking feat, in itself.
Presently, they are 9th, if we isolate the home league. With 14 points from a possible 27. (Which is just three more than Newcastle, and 4 more than Burnley). An amazing and unfathomable contrast with their away performances.
It's not just Liverpool and United. Black swans are everywhere and for every team. In different aspects and degree. Only time and space will negate including them all, in one piece of writing. But to briefly cast the net just a little further, here is an interesting titbit from the Manchester Evening News, (22.01.21), focusing on the six games that City have played since new year:
"In those six games, City had taken 103 shots, with a conversion rate of just 14 per cent. That's one goal for every six shots".
City were scathingly lucky to register six wins. That's clear. Yet, the uncertainty is now twofold: what if they don't continue to get away with this? Or, in a good way, what if their conversion rate starts to dramatically improve? Their goal scoring acumen could return at an optimum time, just as the second half of the season unfolds. Or, take Spurs. Football Critic (4.01.21) pointed out that Kane and Son (with 22 goals and assists between them, at this juncture) were the most over performing players in the Premier League. So, what if both players now begin to regress to the mean?
And that's just it. More questions than answers. We just don't know. Black swans can actually outstay your patience and prediction. Eventually, they will decamp. Remember when we all used to bemoan 'woodwork hits'? Generally, however, to support your team in the best possible way, it's relevant to dig deep for underlying health. What you see, sense and feel, is a limited education. The surface often belies the truth. Best to ride the black swan. Ride it on out, like a bird in the sky ways.
"Before the discovery of Australia, people in the old world were convinced that all swans are white, an unassailable belief as it seemed completely confirmed by empirical evidence…It illustrates a severe limitation to our learning from observations or experience and the fragility of our knowledge." (The Black Swan – Nassim Taleb).
3 – Kloppelotti on the main factors needed for high quality performances:
I'm still purring over this incredible game, though my mind finally stopped spinning and then suddenly something dawned on me …
Already in the Manchester United match, I believe most of us felt that we were about to turn the corner. Something had changed and we looked more like ourselves. Tonight, we looked even more like ourselves. The fluid attacking play was back. Our front three looked like world-beaters … yet again.
I believe there are literally three main factors at play …
********************
1. Lack of preseason and rebuilding our fitness and stamina.
As Tash is saying in a comment in this thread: "I wonder if, as well as confidence, we're beginning to find our old fitness levels too. We weren't just better than Spurs tonight, we were fitter and stronger too. Particularly towards the end."
I think this is spot on and that there are two key elements to take into consideration.
a) Firstly, the short and disjointed preseason, including the training camp in Austria with poor weather conditions and at least three players contracting covid-19. Our coaching team never had the opportunity to build up the regular "reservoir of fitness and stamina" for the players to last until the end of the season with adequate "top-ups" throughout when required. This has taken its toll both in regards to fully performing our high-energy playing style as well as finishing off the games at full tilt when other teams normally tire.
b) As mentioned above, the tight schedule and all the injuries have meant that many of our key players have not had the opportunity to catch up and regain their full fitness throughout the season. When the schedule eased off in late December and January, the coaching team got a second chance to work on the players fitness, though many were coming back from injuries and had to step up gradually. Some of the players returning included TAA, Thiago, Milner, Ox and Shaqiri.
In order to build up long-lasting fitness and stamina there will be a period where your body will not be able to perform at the highest level simply because of the sheer amount of physical training undertaken in a specific period. A top athlete will thereafter essentially need a period of less strenuous training to hit top form. This is obviously what's normally happening in any normal preseason. I believe that a combination of the many injuries, players returning and the need to regain and build fitness could have contributed to the slump in results we have recently witnessed. First now, we're starting to reap the rewards as could be seen in our more energetic performances in the last two games.
********************
2. The fitness and balance of our midfield.
Midfielders – more than anyone – require to be at the very peak of their fitness. Without exceptional stamina you can't really perform to the best of your ability. The days of the very skilful Jan Mølby wandering around the mid-circle playing pinpoint Thiago-like passes are long gone.
This is where it's getting interesting and what's suddenly dawned on me!
Two out of the three midfielders in the last two games have been Thiago and Milner. Previously coming back from injuries, both have finally had time to regain their physical fitness and are building up their match fitness, game by game, in order to find the essential rhythm that Klopp is often referring to. The third midfield key player in the last two matches was Wijnaldum, who already has the rhythm and seemingly is fit beyond belief. In addition, we have Jones that also seems fully up to the task when one of the other three needs a rest.
Against Spurs, the midfield really gelled and clicked into place with Thiago playing as an 8 rather than as number 6. The first three in particular (and also Jones), seem to provide the vital balance we have been sorely missing after Fabinho and more recently Henderson have been deployed elsewhere. Milner's provision of leadership, experience, toughness and hard graft could be the final piece of the jigsaw in combination with Thiago's playmaking, passing and dribbling skills and Gini's calm, control and technical abilities.
(Next season, when we hopefully can bring Fabinho and Hendo back into midfield, Fab will take over for the potentially departed Gini (sic!) and Hendo would be the man for the Milner role which essentially is the Hendo role, with Milner still deputising when required. Could Jones be moulded into the new Thiago? Maybe that's Klopp's masterplan altogether?)
This brings me to the third main factor …
********************
3. On a season-long loan from DM/CM to CB.
With our midfield finally performing and being fully balanced, Fabinho and Henderson can be utilised as CB's for the rest of the season. In addition to Wijnaldum, Thiago, Milner and Jones, we also have Ox and Keita. Ox is currently working his way back and we don't know if he will be able to perform at the required level this season. Keita is currently a wildcard, but could potentially play some part before the season is over. He has the talent and skills to do so. Shaqiri is a different type of player and to my mind would be more of an impact sub and provides a different option. He is also an option further forward. On paper, our best midfield might still be Fabinho, Hendo and Thiago, though I believe the combination utilised in the last two games with the addition of Jones in particular and Keita if fit, truly deserve a chance to continue in the upcoming fixtures.
To have a fit, settled and balanced midfield will work wonders for the players up front as we could clearly see in the last two games. The high press works much better with the team operating as a compact unit with fitter midfielders (both physically and mentally), thereby appearing quicker and more alert. Also, the fullbacks are hugely benefiting from the midfield performing as we have gotten used to in a Klopp team and are nearly literally fully back on their game. In addition, Trent has had the same fitness issue as many of the midfielders.
********************
Finally, in this post which ended up much longer than anticipated, I would like to comment briefly on the situation around the CB's. Matip is likely to be out for a longer period. With both Fabinho and Henderson released from midfield duties, we have currently at best four CB's available when including Nat Phillips and Rhys Williams. Wijnaldum is needed in midfield and should be kept there. As we have seen, both Fabinho and Henderson are prone to pick up muscle injuries with Fab having an issue at present. With Matip now out, we have to turn every stone to find at least one experienced CB before the transfer window is closing. If not, we're to my mind being ignorant and taking a risk too many. We might not succeed in finding a suitable CB, but Klopp and his incredible team deserve nothing less. I believe our excellent owners will agree and provide the resources required. They know that a Champions League spot next season and possibly another league title could be lost if we don't act before it's too late.
4 – Paul on the Reds purring again versus Tottenham:
While we were clearly not planning on making any financial deals during this 2nd wave of Covid-19, with no apparent pay-rises or contract extensions, it may be that we have to bring someone in if Matip is out for a longer period – as we were planning on him being back, and now he isn't. He was absolutely brilliant in the first half, then … gone again.
Phillips may be suited to play against West Ham after his MOTM performance in winning about 50 headers in the Anfield game, but it's such a worry to have so many out injured, and long-term at that if the Matip news is bad.
That said, Hendo and Fabinho have been brilliant at centre-back and we may thrive if we can keep enough midfielders fit. Fabinho only has a minor muscle issue but we don't want it becoming a major one.
Also, kudos to Curtis Jones for a very mature display as a sub. I thought everyone bar Origi (who came on too late to get many touches) was superb, and it felt like we really did turn a corner against Man United with the display and the goals. Now all three strikers have scored in big games this week, and got assists as well I think (?), but West Ham have twice as long to prepare and are in good form, so that could be a tricky game.
It feels like we are back purring again, but there isn't the squad depth at the moment due to another 6-8 injuries.
That said, I really liked Thiago in the more advanced role, but he has to stop sliding into tackles – unless he gets his timing perfect it's a yellow card. While the Spurs' player dived, it was only made possible by the slide, and he was late. I think any player is entitled to milk that situation, because it's an actual foul irrespective of contact. But at least he did so 70 yards from his own goal this time! He moves the ball really quickly and intelligently as a no.6 or no.8, but the no.8 might suit him more in the PL.
I have no more to add on VAR or Martin Atkinson, other than Atkinson can go fuck himself.
5 – Jeff on the standard and consistency of officials in other leagues:
Paul if you watch Bundesliga matches or La Liga matches or Seria A matches you will quickly learn what a free kick is or is not or what a yellow card is or is not or what a red card is or is not and what a penalty is or is not. You will quickly see that calls are from the kick off to the final whistle are consistent for both teams and if you watch a decent number of matches you will see calls are consistent from match to match.
I have no idea what a foul is or is not in the Premier League nor do I have any idea what yellow card is or is not in the Premier League nor do I have any idea what a red card is or is not in the Premier League and I have no idea what a penalty is or is not in the Premier League. If one watches a match from the kick off one cannot find consistent calls throughout a match or for that matter from match to match. Finally, in Premier League match a foul called against one team may not be called against the other team.
My point is that if you watch football in the other major European leagues the standard of officiating in light years or in a different reality than I see in Liverpool matches – I really no longer watch Premier League matches. The only explanation for the difference in the quality of officiating between the other major European Leagues and the Premier League is that in the other leagues is that the other leagues have made a commitment to quality officiating and get and in England there is no commitment to quality officiating and as a consequence there is sub-standard officiating in England. Until the Premier League demands quality officiating and breaks the power of the league officials union the Premier League will have sub-standard officiating.
Long ago I gave up the idea that there was any hope that the Premier League would see the light and the need for quality officiating and in every match I see it appears that my position is the reality that exists and nothing is going to change and officiating in England will continue to be sub-standard.
I do not think anything is going to change in England until there is a match fixing scandal and the officials are literally forced to fix the problem with officiating. Does match fixing today on the part of officials in fact exist? I do not know the answer to this question in fact but as someone who has seen match fixing on the part of officials in North America, it sure does seem a real possibility to me.
I am posting an article on how one officials fixed NBA games.
Articles published since last Friday, with excerpts:
Monday Jan. 25th:
A Long (But Not Exhaustive) List of Liverpool's Winter Woes, by Paul Tomkins.
Liverpool have been exceptionally good for several seasons now: Champions League final, reached in incredible fashion; Champions League winners, 97 league points; Premier League champions with 99 points. A valid worry would be that after three hectic and emotional seasons, the team might hit the wall. It wouldn't be the first time it's happened to a great side. But so much other stuff has happened, to make this a freakish campaign. Defending a title is hard, but not team has ever had to defend it without its own crowd. 
I don't believe that this is the start of some type of decline. But also, that's just my hunch – and it doesn't mean that it is not the start of some bigger decline, either; what goes up must come down at some point, after all. But as with Dortmund in 2014/15, when they were bottom at the halfway stage, the underlying numbers suggest the team is better than the results they are getting. 
Wednesday Jan. 27th:
2020/21 Premier League | Matchweek 20 | Tottenham (A) Preview | Tottenham Hotspur Stadium, by Gary Fulcher.
Since Liverpool smashed seven past Crystal Palace on 19th December, the Reds have won just one of the following seven matches – the FA Cup 3rd tie against Aston Villa's youngsters – losing three and drawing three.
Going further back, Liverpool have won six of the last 17 in all competitions following the 5-0 win at Atalanta in the Champions League back in early November. Klopp's side has also failed to score in their last four Premier League matches.
Liverpool have won their last five league meetings with Spurs home and away but similar statistics have popped up in my other match previews on numerous occasions this season and the Reds have ended up drawing or losing, so not to be defeatist but the odds of extending that to six appears slim.
TTT Pod #15 – When Will Liverpool's Mentality Monsters' Mask Return?
Thursday Jan. 28th: 
https://www.espn.com/nba/story/_/id/25980368/how-former-ref-tim-donaghy-conspired-fix-nba-games
One of the headline items of the recently agreed rules for English football post-Brexit is that no foreign players who are younger than eighteen can be signed. What's more, in each transfer window clubs can only sign a maximum of three players from overseas who are twenty one or younger.
Whilst Premier League clubs lobbied hard against such a restriction, ultimately they had to give in to the FA who saw this as a means to ensure more English talent getting an opportunity at academy level and hopefully, within the first team. Ultimately, they saw it as a way to help the England national teams.
Friday Jan. 29th:
Brexit: A Whole New World For Football, and How Points Will Determine Who Gets In by Paul Grech
As from the start of this year, any player signed from overseas – regardless of where they are coming from – needs to gain the Governing Body Endorsement (GBE). Essentially, this is the same mechanism as the work permit but within it any player who manages to amass fifteen points will be allowed to join without any additional checks.
Those points are based on a number of factors, such as the number of international appearances (senior or youth as the case might be), the quality of selling club which in turn is dependent on quality of league they are in and number of appearances the player has made.
The determination of the points themselves are extremely complex and based on a number of factors. For instance, a player who plays in all of his national team's games over the previous year – provided that team is ranked among the top 50 in the world – will automatically qualify for a GBE.
However, if a player appears in between fifty and sixty percent of his nation's games they 'only' get 10 points if that nation is ranked between thirtieth and fifty according to FIFA.
Post-Match Analysis: Tottenham 1-3 Liverpool by Daniel Rhodes
The perfect tonic to an ultra-dry January: Firmino's goal, on the stroke of half-time, ended the streak to end all goalless streaks. A freak of nature never to be seen again, especially with the sheer volume of shots we attempted before scoring. It nearly reached the 100 shot mark in the league. There's so much statistical goodness to take from this game, and stands out as one of the best performances of the season.