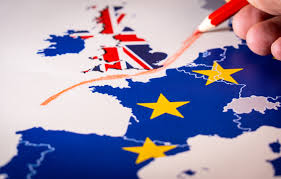 Written by TTT Subscriber Paul Grech (Twitter).
(Click here to read to Part 1 )
In a depressed market where no one seems to have any money to spend, Dominik Szoboszlai's talent and form had ignited the desire of the continent's top clubs. Real Madrid and AC Milan were among a whole list of sides willing to make the financial sacrifices needed to get the Hungarian attacking midfielder. Normally when clubs of that stature are involved you expect them to win out.
Not in this case, however. Szoboszlai moved instead to RB Leipzig, the sister club of the side where he made his name, Red Bull Salzburg. If his talent goes on to blossom as many are expecting, it will be another move that validates Red Bull's multi-club model.
Szoboszlai was spotted playing youth football in Hungary, taken to Austria where he was developed and given his first taste of professional football at Liefering, a second division Austrian side also owned by Red Bull. Sixteen goals there as a seventeen year old was the confirmation of his talent that they were looking for and earned him a move up to Red Bull Salzburg. A further eighteen months of development later and it is on to the next step up the Red Bull ladder.
It is a success story that is quite eye-catching and another notch for the Red Bull model. For that – but not only – reason, this model will be being discussed in a number of boardrooms at the top of English football.
***
As from the start of this year, any player signed from overseas – regardless of where they are coming from – needs to gain the Governing Body Endorsement (GBE). Essentially, this is the same mechanism as the work permit but within it any player who manages to amass fifteen points will be allowed to join without any additional checks.
Those points are based on a number of factors, such as the number of international appearances (senior or youth as the case might be), the quality of selling club which in turn is dependent on quality of league they are in and number of appearances the player has made.
The determination of the points themselves are extremely complex and based on a number of factors. For instance, a player who plays in all of his national team's games over the previous year – provided that team is ranked among the top 50 in the world – will automatically qualify for a GBE.
However, if a player appears in between fifty and sixty percent of his nation's games they 'only' get 10 points if that nation is ranked between thirtieth and fifty according to FIFA.
Confused yet?
There are similar considerations for various other metrics such as the number of domestic minutes, number of minutes in continental competition (which – importantly – is not only limited to European competitions but also of other continents), final position of last club, progress in continental competition of last club (a player for a Champions League finalist automatically gets 10 points) and league quality of his last clubs. There is then a series of criteria for the youth panel.
And, in the case of players who do not gain enough points, then there is always the possibility that their situation gets reviewed by an exceptions panel.
The rest of this article is for subscribers only.
[ttt-subscribe-article]