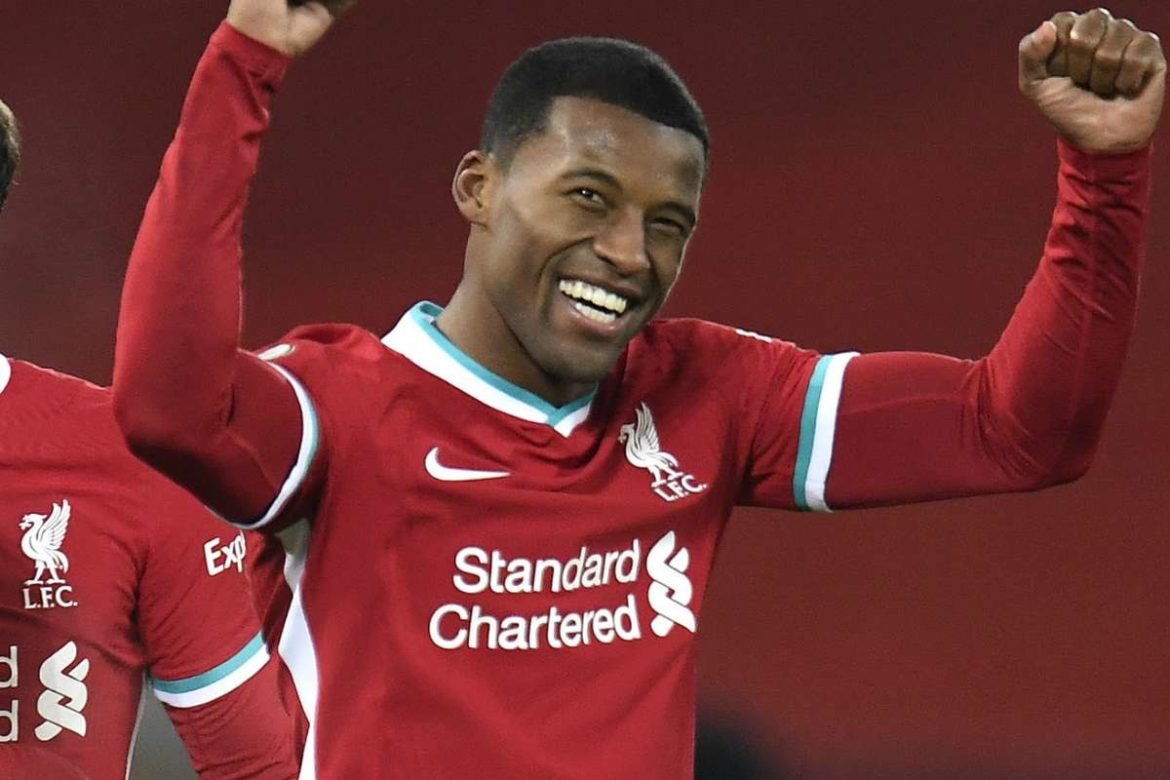 Well, this is embarrassing on two levels. If we stuck to the true outcome of the polls, then we'd have to take an in-depth look at Diogo Jota for the second month running. Which we easily could – he scored a hat-trick in the Champions League in November, after all – but that would be a bit dry, even for me.
The other shameful aspect of this series is that we've never covered Gini Wijnaldum in any of the previous 18 articles. But perhaps that isn't a surprise. He rarely scores or assists, as they are not part of his primary role within the side, and a glance across the post-game polls since the start of 2019/20 revealed he hadn't once been voted as the Reds' man of the match in that period.
Wijnaldum didn't even get the nod for the 4-0 win over Barcelona in which his introduction and impact turned the tie toward Liverpool's favour. What's a guy got to do to get recognised around here?
It turns out it's 'score a brilliant goal against Wolves,' as Gini garnered the most votes after the recent 4-0 victory. As he was the only outfield player to start all five of the Reds' matches in November, and could (for all we know) be about to sign a pre-contract agreement to join an overseas club, there's no better time to see what Gini has been up to, and what Liverpool might miss if he does move on.
The rest of this article is for subscribers only. Buy our latest publication: Issue One of The Tomkins Times Quarterly!
[ttt-subscribe-article]