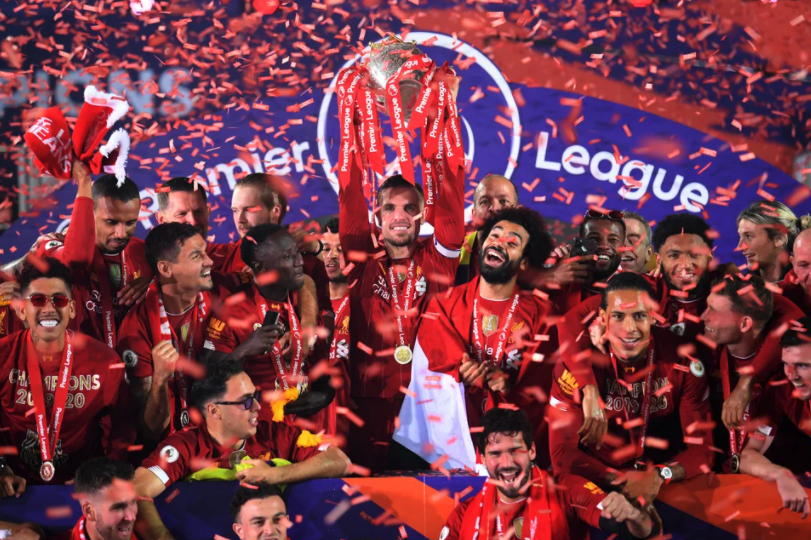 Best posts of the week:
Chosen by Chris Rowland and Daniel Rhodes.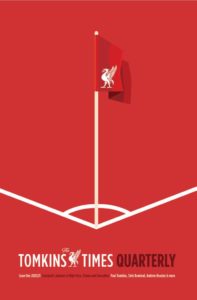 1 – Tattva's reaction after the Anfield draw against West Brom:
After the final whistle I went back to bed, with an overriding frustration of it being bloody Allardyce. He can set up his 6-4-0 to keep his team up, if we can't break it down then that's the outcome. But he's such a smug bastard. He'll love it this result, his plan worked. The reality is Klopp is a serial winner and top of the league, you may not even be in the same league next year. And just like you need one goal or one point to survive, we only the same to win the title.
When I finally rose I ventured onto the BBC to see other results and the HYS, man, the haters are truly out in force to belittle us. This riled me more than the draw. Even a Bitter associate of mine posted a laffing Allardyce, were you laffing when he was your boss?
Having read all the comments here since the final whistle I mostly agree. Since winning the title I've maintained, and written a few times on here, to retain is all I am concerned about. A 38 game season finishing top. All the Bitter abuse, diving accusations, the VAR favouritism will still get on my nerves but we have had a glorious few seasons and this one, while a struggle, is bearing fruit. Is there any team anywhere we're jealous of?
2 – More post-WBA musings from MikeH:
Random thoughts:
The officials were complicit in enabling time wasting and breaking up the game. Niggly fouls never punished. Every time they fell over they were rewarded. WBA had a gameplan and executed it well.
We were poor. They sucked the energy out of us and we became increasingly pedestrian. Resorting to punting it into the box was what they wanted. I'm not sure what would have happened if we'd kept it deeper waiting for them to emerge and leave space.
Shaqiri might have helped but I presume we are nursing him back?
The Matip injury is potentially a disaster but goes to the heart of our squad issues. Is anyone surprised he is injured? The players I expect to be injured are injured. So although the squad looks substantial perhaps its not as big as we think. Admittedly a confluence of factors has exacerbated it but Matip, Gomez, Shaqiri, Keita, Ox,Tiago would be my "most likely" list.
These are big questions going forward. They are also not wave a magic wand type scenarios. If there is a centre back available that we genuinely want I expect we'll deal in January. Otherwise we'll wait and make do.
This is a hugely frustrating season, its as if there's a conspiracy to deprive an exceptional team of their rewards. I have no doubt we are the best but we are never going to have our best team out there this year.
We have done amazingly well so far but its about to get even harder with just Fabinho left at CB. Btw I now expect Grujic back who to me possesses the attributes to be a great CB but not a great CM! Who knows what further surprises this season holds!
3 – Mobykidz entered the debate:
I was disappointed yesterday. West Brom are a side whose game plan would have been exactly the same under Slaven Bilic. They have taken Big 5 points. Allardyce did NOTHING that Bilic would not have done. This was no miracle but a continuation of West Brom's form against bigger sides.
Yesterday we were patient to the point of obvious. Side to side. Then in it comes from Henderson. I have no complaints about anything yesterday bar the usual VAR bugherboos that infuriates us. In the end we conceded a sloppy goal. No problem. We move on VAR and all. Because this is a normal season.
Normality is mental. We went on such a crazy run that when we err from our normal it's a jolt. We run, scream and profane but this is normal. Other supporters will think we are bonkers. We are top of the league, injuries withstanding, but our level of anxiety is not normal.
The past three years have been a massive high peaking in July. The end of the season felt flat but those emotions were riding the high of the previous 30 games. This season is fast becoming a normal season where we draw more games even at home.
Why the anxiety? Is it the nagging feeling that this Klopp era could crumble? Do we have doubts about how good we actually are? That our brilliance has been concentrated so high in three years that this is a far shorter perch than previous Liverpool team? Maybe.
There's an uncertainty that is only natural. That comes with any success in any sport. When it was the West Indies in cricket dominating the 70s and 80s but then overrun by the magnificent Australians who railroaded England for Ashes after Ashes until a systematic overhaul of our domestic game tipped the balance towards Michael Vaughn's winning side. Things change. Is today's PL impossible to dominate? Absolutely.
Man City, Man Utd, Chelsea and Tottenham are very good teams. One of them can win the league in this normal season. City have been nowhere near the dominant force you expect in their cycle of PL wins. They are struggling but will improve.
United look more settled under Tomkins' Law of Settled Players with Fernandes surprising me with just how good he is. Chelsea are still the team that bother me but watching that Arsenal game there's a fair way to travel. But in a normal season which ever team puts in a long run can be Champions.
Like any other season. Any team that is consistent can win the league. At the moment the most consistent team is top. In a normal season where we don't need 99 points to win consistency is champion. We might not be at our brilliant best but look at the next round of top 5 teams playing each other. We can claw ground lost yesterday in a short period of time because of the packed schedule.
There's no panic. Just disappointment we dropped points. But in a normal season we will have plenty more opportunities to do the business compared to 2018-19 and 19-20 where it felt like a game of Russian roulette every game. So flip the anxiety into relief that with the injuries and VAR we are not facing a season where we need to be hitting 2.6 ppg instead looking at around 2.2ppg.
So lets drop the anxiety by 0.4ppg and treat yesterday as the sort of game any eventual Champion faces in a normal season. If we win back to back titles this side will be anything but normal!
The Big Red Machine moves on.
4 – Paul reacts after the draw against Newcastle:
I think I found that more frustrating than the West Brom game, as I expected an angry reaction tonight – and it wasn't there. But the tentative nature of the passing, the poor finishing and the loose touches were symptomatic of a team misfiring. I can't remember so many bad touches and bad passes in one game, even if we did rack up a decent number of chances.
I've rarely seen Hendo play so badly (in years), Milner wasn't match-fit (similar to Ox, Shaq and Thiago), Gini probably needed a rest, and the centre-back pairing seemed to affect our whole team, just like having Adrian in goal this season seemed to make everyone edgy, once we realised in the second half of last season that he's got too many errors in him.
That's what van Dijk an Allison brought – that calming influence and assurance. Matip has it too, to a degree (increasingly so), and Gomez, while not that kind of player, is quick and great on the cover. It's hard to try and win the title without your three best centre-backs, and although I think Fabinho is great in the role, he can't carry a rookie or a substandard player.
With no pace at the heart of the defence we seemed to be too hesitant and nervy, with the midfield too deep to cover them and constantly going too deep to get the ball from them (as they did vs West Brom, which seemed unnecessary), and Jones not really influencing the game. I feel bad for slating Phillips but he just had a nightmare, and it can't have helped the whole team. It seemed to affect Fabinho tonight, who didn't look comfortable on the ball and neither of them brought the ball out of defence.
But Thiago makes a world of difference. The strikers seemed to come alive to his brilliant firm, zipped passes into feet. He won headers, tackles, and just speeds up the way we play. With no VvD to get the ball forward with pace and accuracy, and TAA off his game, we will need Thiago to make things happen.
I also hope that Keita can get fit again, but as with Matip, anything is a bonus. At least we'll have some midfield options in the 2nd half of the season if most of the others can stay fit. The likes of Thiago, Ox, Shaq and a few others won't be tired in run-in, if they've done enough fitness work! Ditto to the likes of Jota, who gets an extended break we didn't need, but which we hope can help, just as TAA's month injured – which has affected his form – may prove a blessing in the final third of the campaign.
I still want to see more link-up from our strikers, as they seem to have been working less as a team lately – but they go through strange phases. Jota has obviously been missed, and hopefully he'll be back in less than a month. While Salah has scored more goals, Jota looked our most efficient finisher – I just hope he can come back in a similar confident frame of mind, and maybe even continue to improve.
As bad as these two games have been, and costly in dropping four winnable points, we're still top and no one can overtake us with their games in hand (unless they win 10-0!), but we need to not let this drift. It's rare for us to be very uninspiring two games in a row, but it's been a weird end to a weird year.
5 – David reflects on Mark's piece about our underlying performance this season:
Thanks for the good news Mark! It's interesting to get this picture of what consistency looks like, amidst all the gnashing of teeth following Brighton, Fulham and WAB and the worry wobbles caused by seeing youngsters where normally we would see oak trees.
It's particularly important and difficult to grasp how small are the margins that make the difference between 1 goal wins and draws. I was listening to a TAW pod saying Hendo was poor and Gini didn't offer hardly anything in the 2nd half of the WAB game and it just didn't ring true somehow. It's so hard to accept, but the inconsistency that lead to the poorer result, as compared to what we might have got last season, was mainly down to a fairly twattish error. You can read too much into this, and I think part of the art of being consistent is not catastrophising and just dealing with the specific details of the mistake which JK and coaching team are brilliant at doing – which is why we get these slight fluctuations and the team as a whole are so good at self correcting on a game by game basis.
Your observations on the other teams are interesting. It looks to me like City are trying to copy Klopp's team building method in addressing their defensive issues with consistency and satisfaction with 1 goal wins. Guardiola is sacrificing some flair in favour of invincible solidity that will peak for the CL final. It might work, but it might not. I'm still not entirely convinced that some shrillness won't puncture that bubble at some point and his true nature will burst through. We might have a part in provoking that.
The United game in mid January will surely be a benchmark for both our teams. Whatever way you slice it our CB situation will be tested, even if we were to find a replacement he wouldn't have time to bed in and Manure will be desperate to take advantage of this rare vulnerability. It may be that one way or another their purple streak (sounds like a Fergy bogey!), is still in the ascendency for that game, but I could also see a scenario pan out where we lose that game, but regain our consistency afterwards, whereas Manure peak and then implode as their players hit the wall you've been talking about.
At some level, I'm not too bothered whatever happens because the situation has a lot of interest with more genuine competition than we've seen at the top in quite a long while. It's frustrating that we've made such sound plans with player recruitment that we ought to be in a much stronger position that we are, but it's just beautiful how adversity brings out the innovative streak and fight in Klopp. It's always interesting and so gratifying that our LFC team will never roll over.
Articles published since last Thursday, with excerpts to give you just a flavour of what we Subscribers get every week; you can sign up using the tab at the bottom of the page:
Sunday December 26th:
2020/21 Premier League | Matchweek 15 | West Bromwich Albion Preview | Anfield, by Gary Fulcher.
Allardyce hasn't managed a club since he left Everton on 16 May 2018, with the fanbase none-too-pleased with the playing style under the Sophisticated one. Will the Baggies have a 'new manager bounce' or will they continue to struggle until Big Sam can bring in Big Sam type players once the January transfer window opens.
Allardyce was the last manager to record a league victory at Anfield, when his Crystal Palace side recorded a 2-1 win back in April 2017 and it will be no surprise what kind of tactics will be used by the new Baggies manager and his coaching team as they look to close the distance to the clubs just outside the relegation zone.
Liverpool have faced a Sam Allardyce managed team at Anfield 17 times in all competitions and have lost just two of them, with Bolton's 3-2 win in the League Cup back in December 2003 to add to the Palace win mentioned above.
Monday Dec.28th:
Post-Match Analysis: Liverpool 1-1 West Brom, by Daniel Rhodes.
One week the finishing fairy turns up, sprinkles the goal dust over the players and everything we shoot on target ends up in a goal. The following week, we have more shots (17) but instead barely test the opposition keeper. Is it explainable? Or was their a flaw in the approach or performance of the Reds in this draw with West Brom?
For 'Twas the Christmas of the Fat-Headed Fergie Acolyte, by Paul Tomkins.
Liverpool let themselves down after the break yesterday, perhaps lulled into the falsest sense of security imaginable by West Brom pretending to be a pub team for 45 minutes. The good news for Liverpool these days is that there is almost always a reaction after a bad display.
The one thing people fail to understand about Jürgen Klopp's teams are that the intensity is often like a spell, and as such, it can be costly when it's broken. There's a rhythm to the play that suits games every four or five days; go more than seven days without a game and, time and again, the results seem to suffer.
Equally, this should not be confused with thinking that Liverpool, shorn of several options to rotate, could just keep playing every three, four or five days – with zero time off – and not collapse in March. You can maybe do that intense schedule for a run of ten games – but not 50 or 60.
Tuesday Dec. 29th:
2020/21 Premier League | Matchweek 16 | Newcastle Utd Preview | St James' Park, by Gary Fulcher.
Steve Bruce's side have recently been ravaged by COVID-19 infections with Isaac Hayden, Emil Krafth and Federico Fernandez all returning to action following their period in isolation, although Fernandez was substituted at half-time due to fatigue in during the 1-1 draw with Fulham.
As well as the above trio testing positive for COVID-19, both Jamaal Lascelles and Allan Saint-Maximin also tested positive and are still yet to fully recover, while Fabian Schar and Javier Manquillo have missed matches due to undisclosed reasons, with Newcastle not revealing all the names of the players and coaches that tested positive for the virus. Schar did start the 0-2 defeat at Manchester City and Manquillo was named amongst the substitutes.
The Magpies haven't won any of their last four matches, which includes Premier League defeats at Leeds Utd (2-5) and Manchester City (0-2), a 1-1 home draw with Fulham and a 0-12 defeat at Brentford in the League Cup.
Wednesday Dec. 30th:
Comparing xG Performance 2019/20 vs 2020/21 – and a Big Surprise, by Mark Cohen.
So, we are playing the same great stuff essentially but yet, find ourselves a full 11 points worse off than last term. Why? Well, it would appear that the differences are occurring at the fine margins with us being also ten points worse off in the xPTS (3.65 vs 13.58):
8 of our victories in the opening 15 games last term were by a single goal, and two of those matches were games we lost on xG (Chelsea and Southampton) albeit, these were both close, and the game-state of the Chelsea match probably gave them that win.
This season, we've seen two certain wins (Everton and Brighton) blighted by ridiculous reffing, resulting in draws, whilst the luck hasn't been with us either in games against WBA and even City, who could have been out of it by the time they equalised.
VAR is continually clobbering us in 20/21, where in 19/20, it came to our aid at vital moments like City at Anfield where City were, rightly, denied a penalty only to see us score at the other end.
Injuries are 100% costing us, it is only a matter of how much. The Fulham and WBA games have both been played against solid rearguard efforts where we have been without proper fresh and in form creative cover on the pitch or the bench. It is difficult to speculate, but a fit Jota and Thiago might have been able to turn both the draws into three points.