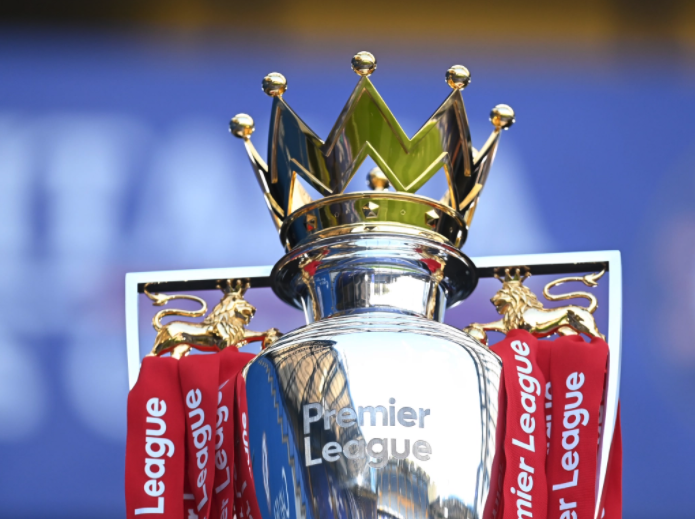 Best posts of the week:
1 – Nari Singh discusses the debate on the BBC about Project Big Picture:
I was coming on to post about this Barnesy.
I listened last night, and didn't want to type anything in my rage at the time, at the sheer stupidity of Sutton and Mica Richards.  Mica, especially, said something like he didn't like the amount of money the top clubs have and he was "worried" by the amount of money in the PL – he also acknowledged how tough the situation is lower down. Then, a little later, he said, he wants to see clubs spend money, why shouldn't someone spend obscene money outside of their means if they want to jump into the PL?!
The irony of all of this was the EFL chairmen they had on making the case and neither of the two buffoon's taking any of it in!
They had Nigel Travis on, who was in Boston, and said he know's Henry well, lives about 5 miles away from him, but, he had not spoken to him about this proposal.
But, he explained how bad the system has been, pre-Covid, and that change was needed.  He discussed that he's just making losses, and he's not able to put any money into the betterment of the club (new stand, better pitches), and this money immediately, plus the 25% annually from TV broadcasting rights will transform clubs.  He talked about good regulations were needed regarding  how the money would be spent because of quite a lot of terrible owners who run the clubs to the ground and don't use the money to improve the club's situation.  In general he spoke really well about how the proposal would benefit the whole pyramid system.  He also said, knowing Henry, he's pretty confident that this would have been extremely well thought out, and that, it's very similar to the Farm system in the US, which Henry, and everyone else supports.
But all Chris Sutton and Richards kept banging on about was "the big six, having the last say, dictating to the smaller clubs, wielding their power, better for them, blah blah".  It was pretty depressing tbh.
The Derby owner came on too, and said it was great for lower clubs, and there was one other chairmen who said the same thing.  Most of the people who own clubs, understand how bad the system has been really like what's being proposed, most of the pundits and fans seem to be fanning one heck of a shit storm about it!  Incidentally, I went on to the BBC sport site and their article on it, I know I shouldn't have, but I wanted to check in on some comments – wow, pretty much all of we're saying things like:  Liverpool and United go and play in the MLS and Chinese Super League, we don't need you, the PL would be better off etc, pretty much everything negative directed at us and Man U.
I spent the whole of yesterday morning not doing any work, and catching up on this news, going through and trying to understand what was being proposed, reading up on the benefits to the whole of football, including the £100M to the FA.  Sure, we need to get more details on the big six and what their own regulations might be in order for them not to create a 6 team league, but even then, this proposal increases competition in my eyes.   If I was able to do this in a few hours, why on earth couldn't Sutton or Richards?!
The more money the PL get from broadcasting, the more money is available to be distributed to everyone else (given the 25% annual payments).   This means clubs can focus on training, better pitches, better gyms/facilities, increased stadiums, more revenue, better coaching etc.  Less games (in the PL) means better welfare for the players making them sharper, stronger, and recover better.
Clubs will have to think harder about recruiting better, longer term vision on what they're trying to achieve.  Yes, it is going to benefit the big six, but that doesn't mean a Leicester, or Aston Villa cannot compete if they're smartly managed, have a good plan, identity, better recruiting etc etc.
It's very depressing when all you hear is constant negativity, with no one taking the time to look at the bigger picture.  I'm sure this proposal will get refined in some areas, but on the whole, it sounds extremely well thought out.  More to the point, nobody in England bothered to fix a bad situation, and now we're getting "American's coming over here trying to take over our game!"
Unfortunately, there is no sane place other than TTT folks!
2 – El Indio on governments and regulating bodies:
My concern with any regulating bodies and governments, who want to have the last say with every policy, is they haven't undergone a process of simulating the impact of the rules being proposed.
How many successful businessman are part of regulating bodies who understand the pain of running a business? I think that number will be low.
One of the reasons why in a product we focus so much on user experience is we really want to empathize with the folks who end up engaging with our product. We want to feel the pain that they might experience while using the product. This in a way leads to efficient ways of iterating products and prolonging the life cycle.
The Premier League is a broken product. It didn't break in the last few years it broke up when they allowed Roman's riches to break the system. In came City and they broke the system again. The Top-4 may have expanded to Top-6 but in recent times just like we have seen in the last two decades only two or three can challenge for the title.
The product is further shit because of PGMOL, the issue with VAR, the idiots in the commentary panel. If it weren't for Dixon/Baxi and their inventive design for broadcasting the game plus the money being thrown about by richer sides fuelled by broadcasting money – the Premier League will have been in a rather bad place.
And the tickets are expensive that out of towners like us get priced out easily. The number matches including Champions League games that I've been to across Europe is 11 (Not a great number by any stretch and 1/3rd of those are from Bundesliga). Each those have been fairly priced, even the shit game between Bologna vs. Atalanta was around $15 or something.
Yet, I would really prefer that the Premier League adopted the Bundesliga model. It works in that country. And in each different city (Dortmund x 2, Mainz, Stuttgart), I've loved the atmosphere, the arena and the helpful people who volunteer to help first timers like me. (An expat from Nepal frisked me for the first time when I was about to watch my first Dortmund game. He asked me, 'Kaise Ho?' in Hindi – which means 'How are you?' after looking at my passport).
I make it a point to watch one random Bundesliga game because I like the product as a whole. The 50+1 rule works, the rich clubs have bailed out other clubs. And it makes perfect sense that FSG are really trying to veer the league towards the working model in Germany. In that budget I think I may be able to see only a Championship or League One match. Would the experience be worth while? I'm split by the fact that I don't want to go to a crap stadium as a neutral but then I've made terrible choices in restaurants while dining out.
When Jeff/OT rave about the MLB/NBA, I now get why they like the sport and the product. I recently subscribed to the NBA subscription for the playoffs and draft. I was blown away. I watched the MLB draft on the app, I was blown away. I look at the coverage and it seems everyone has a deeper sense of understanding of the sport. (To an extent I even downloaded NBA2K on my PS4 a month and a half back, and that game is pretty amazing just based on the stats)
The Americans from Boston know that this is the time to put forth a radical idea because the folks above them don't give a shit or don't have the expertise. If saving the game means negotiating a bit more power, then why not?
I wouldn't mind my son or daughter supporting a Hull or Barnsley or Tranmere Rovers as their second team in the near future. But for that they need to exist. Sometimes a shit plan is the only plan needed to save something that is worthwhile saving.
Edit: Part of my job is to launch products and help small and medium enterprise businesses. I launched a product just five months before Covid, and I'm launching it again under immense duress. If all works well, I'll be able to earn a paycheck next month. But my point remains that in this scenario it seems someone leaked it to the Telegraph and now there's a huge amount of brouhaha over in social media while we are having an informed debate. As Paul pointed out, this was the 17th draft. A draft is a draft. It is not the final say. There maybe more iterations involved in it. I'll wait for details as well. We are at the forefront of this situation because it seems we care about the sport, the well being of all the clubs below us, and clearly it helps with our long term vision to negotiate our own TV rights. (And I hope one day we get rid of the crap interface we have at LFC mobile app!)
3 – Mike H on who controls the voting rights currently:
Most people have simply not thought through that the voting is effectively already controlled but by the bottom clubs in the EPL.
I have always tbought parachute payments are ridiculous. Heaven forbid clubs should actually operate within their means. In the Bundesliga you have to submit a rolling 5 yearly plan/business model.
Ultimately a break away league will be inevitable. The bottom clubs in the league are being gifted an amount equivalent or more to winning the CL each season.
How do you prevent abuse of voting powers further down the line? Well that question could be asked right now because that's clearly going on.
The naked self interest displayed during covid will be apparent again. The "proposal" from the EPL is just a continuation of whats gone before.
I wonder what relegated clubs that no longer have parachute payments would have voted firstly when they were in the EPL and now that they're not and struggling?
Unfortunately the whole mess is mired in hypocrisy. At least the big picture appeared fairly honest in comparison!
4 – Gary's key points surrounding the whole debate:
They key aspects of this whole palaver, for me, are these:
1. Covid has expedited the issues around the EFL club finances and how the money drips down through the game. And thus this: without crowds the game will struggle to survive. Even at PL level.
2. Those clubs with virtually nil chance of winning the league and a huge chance of being relegated are holding the rest to ransom because to cave in to their outrageous demands means a. losing their parachute money and b. making it a more level playing field when they attempt to come back up to PL. It's like foxes for farmers to keep their guns.
3. Leicester's shot at being a huge club is their League win and now they think they are big time. Well, no, it doesn't mean that. Sorry.
4. United's and LFC's contributions appear "clandestine" and self-serving, even if they would have helped support a huge % of EFL clubs. These conversations probably were a mistake. What I've learned in all my boardroom meetings over the years is that if someone is kept out the loop is that they'll kick up a fuss anyway when it all comes to light, even if they agree in principle. People don't like feeling they've been fucked over and will take it personally. Dickheads like Brady etc will make decisions based on politics rather than process because of this.
5. The EFL should have had another person leading on this as Parry was always going to be aligned with LFC. Should have brought in someone else. That was a huge mistake.
6. All this talk of "power grab's" is journo bollocks. Like people always go on "spending sprees". It's lazy journalism on one hand, but on the other it allows people to identify with the journo's way of thinking. Which is why I though David Conn was wrong to use it. He's better than that. Power grab is hyperbole and any proper journo sat there should have used another term. Unless, of course, the reaction was what they wanted.
Change needs to come to this game and Covid has merely brought these talks to the table maybe a year or so sooner than they may have happened. But it also means there needs to be level=heads and unified thinking otherwise the game, for some, may well disappear from view. Covid + 20th century thinking = the end of clubs.
5 – Mark looks ahead to the Everton game:
Really looking forward to this one, so much to ponder:
Its been clear for years (As Beez pointed out up top), that Ancelotti is one of the few managers world wide who can consistently live with Klopp.
Paul once did an analysis of him, with the thought being that he is probably slightly better at the one game nature of cups than the grind of the league.
With the league still in its infancy, this game suits Ancelotti in that it is quite the cup final for Everton, who have started brilliantly.
Our freakish previous game will have a big bearing on this one, but it is impossible to say which way!
We might suffer from nerves at the back which Everton may exploit, or, far more likely, the game may follow the predictable Ancelotti vs Klopp template, where the Italian keeps it risk free.
This may mean another 0-0 or 1-0 becomes very likely.
If Ancelotti strays from type and tries to win the match, the correct game to remember to work out what will happen will probably be us vs Chelsea.
In that match, a cock-a-hoop bunch of attackers tried to imprint their natural game and were dominated for 90 minutes with Liverpool barely threatened the entire time. Don't bet on this though as Ancelotti is an order of magnitude better than Frank at understanding the tactical ramifications of a managers input.
My thinking is that, counter-intuitively, this game comes at a terrible time for Everton. Liverpool  had a shocking (and unfair, based on xG metrics and deflected goals) result against Villa which was mired with bad positional play and poor individual performances for the full 90 minutes last time out.
The individual performances you can be sure will not be repeated whilst Klopp is a 'the Master' at sorting out issues and stopping them from becoming chronic. Liverpool will be much, much better than two weeks ago, and Everton, who are bouyed by a great early start and a desperate want to end 10 years of hurt could be walking into a tough situation.
It is also clear that Liverpool have (inadvertently) faced an incredibly tough start. Leeds and Villa are both hugely in form and enjoying the pressure free environment of no crowd football, whilst Chelsea and Arsenal or both much better than last season (and were easily beaten by us).
Everton is in the form of their lives and will be licking their lips, but our opening four games have been much harder than theirs and they might find themselves tactically underdone against us because of this.
The difference in reaction between United's and our five goal maulings couldn't be more stark. Theirs has been met with a collective hand-wringing over the horrible reality of where they are at the moment.
Ours was taken with humour, confusion and a bit of introspection as to what was a horrible performance by us and a great one by Villa. It appears like we were happy to take it on the chin and double down on the hard work needed to sort the issues and return to the summit quickly.
Ive no doubt Everton will be in for a tight afternoon where they find space very limited. Given Ancelotti's usual methodology of taking on Klopp, I'd say the first half will pass by without much incident. Our superior midfield will ultimately take control of the game and we will force the better chances.
If we take them we will win. The reality check for tomorrow's match has been written in blue ink methinks.
Articles published since last Friday, with excerpts:
Tuesday 13th:
Mane's Month & Who is Top of the TTT League? by Andrew Beasley
Over the last two years, The Tomkins Times has been running Player Of The Month articles based on who has accumulated the most votes in our subscribers-only post-match polls.
And we will continue to do so, though with Jürgen Klopp largely deploying the same squad as in the past two seasons, there's a very real danger of heavy repetition. We all hope Thiago Alcantara and Diogo Jota can have a really strong spell and earn themselves an article at some point in 2020/21, but some of the Reds' regular faces are certain to feature too.
So instead of only looking at who has been performing well, we shall also take a monthly check on our Fantasy League, which over 100 subscribers have joined. If you're playing the game and would like to join, the code will be later in the article (below the paywall line).
But first we must look at the man who had a fine time of it in September: Sadio Mané.
If the monthly prize were awarded on most votes per appearance, then Thiago would be receiving the first nod of the season. He probably needs to play for more than one half of football before we send him a trophy for his mantelpiece though.
And Mané helped himself to two goals while the former Bayern Munich man was on the pitch, to take the MOTM honours at Stamford Bridge, then followed it up with an equaliser against Arsenal to help him top the poll for the second successive league match. With a bronze medal in the season opener, Liverpool's number 11 finished over 150 votes clear of his nearest competitor – Fabinho – for September.
Wednesday 14th:
"From 18 to 19" – Andrew Beasley's New Liverpool Book
You can't be part of the Tomkins Times family for over a decade without writing a book, it doesn't work like that. And with Liverpool the reigning champions of England for the first time in three decades, it seemed the perfect time for me to take the plunge.
Confession time, though: I had originally thought about doing this in the spring of 2019, when it looked very possible that the Reds would finally win the Premier League. "Jinx", you may cry – and I get plenty of that on Twitter – but in fact the opposite is true when it comes to the contents of this book.
Ahead of the 2018/19 season, Kristian Walsh approached me and asked if I would like to write a weekly article for the Liverpool Echo (who he was working for at that point). It would take the form of a statistical review and analysis of the latest match, with the aim of prising out a few golden nuggets of information from the game which most people might have missed. A bit of shading for the overall picture of the game, if you like.
I jumped at the opportunity, and began with a 4-0 win over West Ham. Then a 2-1 victory at Selhurst Park, followed by a 1-0 win against Brighton and a… you get the idea. The Echo hired me, and Liverpool have won 65 of their 80 league matches since. Coincidence? I hardly think so. Who's the jinx now, eh?
Anyway, I shelved the idea in 2019 when Liverpool finished second (and I had no columns already written on their successful Champions League run!). But the Reds' title win last season gave me the perfect opportunity to scratch the book itch, by compiling my match analyses from 2019/20. As I've previously stated elsewhere, the book is for me as much as anyone. A souvenir of a fabulous year, and if anyone else wants to mark Liverpool's 19th league title in the geekiest way imaginable, then all the better.
Thursday 15th:
Deleted Chapter From "Perched": How Liverpool Became United, And United Became Divided by Paul Tomkins
Manchester Dis-United
Under a glowing red sunset at Anfield – the low clouds puffy and pink over the packed stands – Manchester United were all but taken apart. Liverpool FC were steadily making a mockery of the concept of hyperbole, as they absolutely overran the visitors. The scoreline – 2-0 – did not reflect the chances, the near-misses and the (dubiously) disallowed goals. Victory made for a 30th win in 31 league games, dating back to March 2019. The goals continued to flow, but the club also equalled its best run of consecutive clean sheets (seven) since December 2006.
The Reds' victory meant they ended the day some 30 points clear of United, and it was hard to recall any time since the mid-'70s (when United were relegated) that either club had trailed the other by such a margin so relatively early in the season. Converted to three points for a win, the gap was a whopping 37 in Liverpool's favour when they finished 2nd in 1974, as United were sent down to the second tier, in 21st place; but that was after 42 games, not 22. Obviously there was then an entire division between the two sides in 1975, and that's a gulf that's hard to top. After the Reds had played 22 games in 2010/11 – the nadir under Roy Hodgson (for the first 20 games, at least, before he was sacked) – the Reds were 13th, with 26 points; but United – the eventual champions – were 'only' 21 points ahead, albeit with a game in hand. Klopp's Liverpool were 30 points ahead with a game in hand.
Power
Liverpool took the lead with their first 1st-phase corner goal since Virgil van Dijk, against Brighton, powered home not one but two directly from Trent Alexander-Arnold crosses in November, which led to the "Liverpool only score set-pieces narrative". Here there were the same protagonists, with the same results: corner, van Dijk's head, goal. For all the open-play goals scored in the meantime – no fewer than 24 – the Reds retained that set-piece hammer, and used it with power against a United side who, despite paying a fortune for a giant defender, and having had a variety of 6'3" and 6'4" central midfielders as well as a tall goalkeeper, joined two relegation-zone teams in having conceded the joint-most goals from corners (eight). Height is important, but so is coaching.