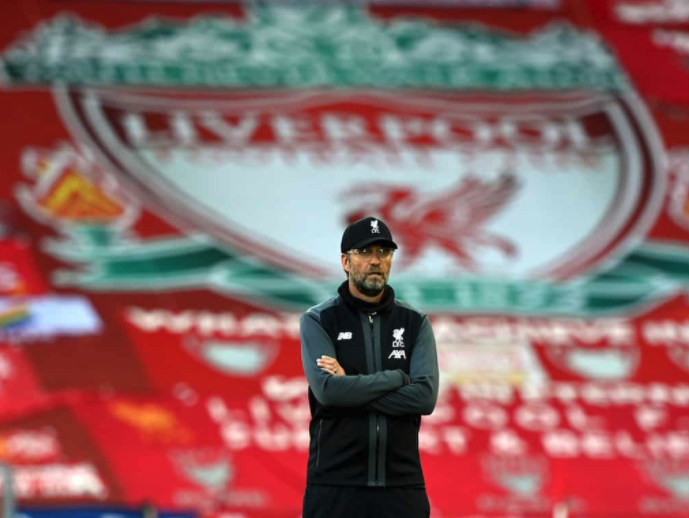 Best posts of the week, as chosen by Chris Rowland and Daniel Rhodes:
Here are some comments we've picked out this week:
1 – MikeH on transfer speculation and the likely transfer market this summer:
Most players are going to move for peanuts this summer just to sort out wages. Transfer fees will be deferred over multi year instalments. Napoli are desperate to sell Koulibaly. Just like Lille with Pepe last year.
What do people think stadium capacity will look like next season? We will have a financial hit this season alone from Covid of circa £35m. Matchday revenue last year was 87m. If we had 50% capacity through the season thats another 43m on top of the 35m and 50% seems optimistic if we assume new season starts at zero.
And we are a strong club. A lot of clubs will be facing financial ruin. Icardi and Werner have lulled people into a false sense of security. Pundits and fans are oblivious, media keep feeding clickbait. I believe FSG know whats coming and prefer to keep their options open.
In the absence of actual wage cuts for players ( to which I ascribe a zero chance) then all clubs will face similar issues. Clearly Russian gangsters and states won't care.
Personally I think we will prioritise internal options wherever we can. Focus on younger free signings. If we spend a decent amount it will only be a potential game changer signing. No one will be buying our players for big money. Re Lovren it'll be his use as back up CB and keeping his wages vs getting his wages off now on a free or nominal number. Same with Adrian. Expect lots of shenanigans re transfers to cheat FFP too like Juve and Barca last week.
I would say the chance for youth is absolutely immense though and we have possibly the best developer of youth talent in the world.
2 – 5537will on a Gabriel Marcotti article wondering if  Liverpool's players wouldn't look as impressive if they moved to another club:
Different systems, lesser managers and obviously the fact that most destinations are downhill from Liverpool mean that of the players to leave there have been relatively few notable successes. Sterling is the obvious one, Suarez, Mascherano and Alonso too but that was a different time and that lot would succeed anywhere. Suso maybe? Danny Ings?
There's a number of different threads smouldering at the bottom of the latest celebratory articles on The Athletic, one of which concerns the Marcotti article. There are, (and it seems forever will be, despite the evidence), a load of panicked wails from the "buy Mbappe" crowd, who can't understand why we don't seem to be investing in new players this summer. I think most of us here on TTT are fairly happy with the current situation, happy with our reserve players and comfortable that given our trust in Klopp has been rewarded time and again, there is no reason at this point to become a 'doubter'.
I am fascinated to see what the £54m Werner transfer looks like retrospectively on the Transfer Price Index. As the traditional sources of daft transfer fees (Barcelona) see their coffers dwindling, the market for £80-£150m players – which is what our front three were six months ago, has dwindled. Real, maybe PSG. Juve might pay that kind of money? A Saudi owned Newcastle maybe, though I don't imagine we'd sell to them. What will they be worth next summer when some at the club might feel it's time to cash in on one of them?
Today's papers show Leroy Sane going to Bayern for £45m (albeit on astronomical wages and with a year left on his contract), and Man Utd offering £50m for the previously £120m-quoted Jadon Sancho. What are the odds that we see that £54m for Timo Werner actually look more like £100m when the dust settles?
3 – Paul on penalties, in the aftermath of another being given to a Manchester club:
I think people were seeing a bad attitude purely based on the scoreline. At 0-0 it was us who looked more like scoring. Had we gone 1-0 up then no one would have questioned our attitude. A few players were not quite as sharp, but they spent a ton of time pressing City.
Salah hit the post and it came out to Mané but his control was off. Sterling hit the post later and it went in. Sterling also had a shot going wide that was turned in.
Then they got a penalty for a minor bit of holding after Sterling had first held Gomez. Sterling threw himself to the ground when held, and I have no problems with strikers having to do that, but when Mané or Salah do it, they "went down easily" and usually don't get the penalty. Most weeks VvD has two or three wrestling him down and it just gets ignored – the cognitive dissonance is terrifying. Players can have 2 arms around Salah's shoulders and if he goes down it gets labelled a dive – yet Sterling had no natural cause to fall like that last night, he was merely highlighting the foul.
Which again, is fine if it applies to everyone. Kane, Vardy, Sterling and Zaha continue to win far, far more penalties than everyone else, and they came up through English football's ranks as kids, and they arch their backs when they dive. Marcus Rashford has joined this brigade. If a foreigner arches his back he gets labelled despicable.
The fact is that Manchester clubs have 22 penalties combined in the PL this season, we have 5. There are 3 refs from Manchester and they get to do Manchester games, which is so odd. It's now 6 seasons since Liverpool had a decent season for penalties received; always falling way below the league position, so that 1st in the league this season somehow equals 6th in the penalty rankings, despite the best front three in the world, two of whom are as quick as hell, and the other has skill to burn. Whenever any of them got a penalty or two there'd be a national outcry, and then they'd no longer get penalties.
Then when we did get a legitimate penalty ourselves, for an elbow into Mané's back, they ruled it outside the area, which was bogus when it was on the line, and on the line means inside the box. VAR just went along with whatever Anthony Taylor gave for 40 yards away. The xG of .76 from having a penalty would have evened up the xG a reasonable amount.
Overall I think our play was disjointed, and a bit "hungover", but we still could have turned the game around. City were trying to prove a point and we had less at stake in many ways.
We only have a few days to Villa, and I'd expect Keita to start, and Gomez to be back in the XI. It was a super-rare bad day for him, perhaps connected to the way Sterling has been allowed to bully him in the England dressing room. City had also played two extra games, and we are never as good with a break of longer than 7 days – so hopefully we'll be sharper vs Villa. I'd love to see us finish the season in style and break the records, but the main work is done – and I refuse to get upset about games after the title is won.
4 – Gary also reacts to the Manchester City defeat:
The way I see it that result was a confluence of factors:
1. Post-lockdown concentration and fitness levels
2. Mental fatigue from finally breaking the 30 years hoodoo
3. Playing the other best team in the league when they have had x2 extra games to sharpen up
4. Too many players had genuine off days
5. The beer.
6. Again, a Manchester-based ref.
I am sure Klopp will be livid. Not at individuals but at the fact the whole side let their focus down. I was at work and I had multiple people walk past me going "at the beach, mate, at the beach." While I don't necessarily agree, it may well be partially true, but that's fine. Let them have a shit result. They've earned one or two. We had that idiot Liam Gallagher tweet about Liverpool being "Chumpions", well if that is your most enjoyable moment of the season, then enjoy it. Get slaughtered on it. Then look at the table. Look at the past two years: Liverpool have won the PL *and* the CL in that time. We're better than them in terms of points and real trophies. With a side that cost less. Without being thrown out of the CL for financial infractions.
Stand in front of our bus. Call us murderers. Doesn't change the fact that the perch is now back on Merseyside. Enjoy your summer, City folk. I know we will.
5 – Jeff wants number 20 and 21 …
If one pays attention to the reality of modern football whether we are talking about England or Spain or Italy or Germany, it has become somewhere between very hard to impossible for clubs that are serious contenders to win the league title to actually develop young players. On this point, look at the track record of Real Madrid or Barcelona or Juve of Bayern or Chelsea or Man U in developing young players and you would conclude that they all have poor records. The need to win matches means managers simply cannot give young lads the matches that are needed to develop young players. I have believed from the day Jurgen Klopp was hired by FSG that a major reason he got the Liverpool job was he was just about the only top end man who actually knew how to develop young players and win matches.
To me one can ask questions about any number of players in the first team as to their future in Liverpool. Divock Origi will always be a legend in Liverpool and rightfully so but is he a player with a future at the club? Does Shaqiri if he is fit have a future at the club? Minamino needs matches to become fully integrated into Liverpool and one way or another Liverpool need to get Keita fully fit and fully match fit. I have just named 4 players who if we get them fully fit and figure out how to properly use them next season are potential game changers. If you doubt that Origi is potentially a game changed, go back and look at what he did to Barcelona.
How many people here rate TAA? I would say everyone but if I am wrong I want to hear from someone who does not rate him. I have no idea what goes on in training sessions nor do I have any idea of what goes in the conversations that take place regarding any number of young lads on Liverpool's books. Could it be that Liverpool think that by sometime next season that young Harvey Elliott would be ready to play for the first team in matches that matter? If they do, it would mean that Liverpool are not going out and spending untold millions and millions for another forward. I think there is a chance that any number of young lads could well be in the first team pool next season and the remaining matches will give Liverpool's coaches a chance to help them get ready to play for the first team next season.
What makes this a great season for Liverpool FC? Simple, for the first time Liverpool won the Premier League and won the top league in England for the first time in 30 years. What matters to me today is getting Liverpool in position to make a serious run at the Premier League title next season and making a serious run at winning the European Club Championship. The remaining 6 matches give the club a chance to get a step ahead of every club in not only England but Europe in the quest to win these two titles.
There are some here who remember the days of the late great Bob Paisley and we know that in every season Paisley was in Liverpool he was not only striving to win everything that season but building for the future. On this point, why else would he play a young forward who could not find the net for a long time and whose name was Ian Rush or play young Alan Hansen sparingly in his first season in Liverpool. He knew that by playing them he was getting them ready to play significant roles for Liverpool going forward and there is no doubt these two men are two of the greatest players in modern Liverpool history.
I want Liverpool to pass Man U in the most wins in the top level of English football and I want Liverpool to use the remaining matches this season to help in this quest.
Articles published since last Friday, with excerpts:
Monday June 29th:
TTT Pod #6 (Part One) – Liverpool Crowned Premier League Champions
Tuesday June 30th:
Comparing Liverpool Players To Some Of The Best In Their Position. No. 1 – Goalkeepers and Defenders, by Mizgan Masani.
Jürgen Klopp's Premier League leaders Liverpool have been by far the best team in England in the last 10 months and are very close to sealing their first league title in 30 years, a title they deserve in every possible way.
We look at their squad and struggle to find many weaknesses. Perhaps the bench could have been stronger, compared to what Manchester City have. But the first-choice 13-14 players are probably the best bunch in Europe.
Without further ado, let's try to compare Liverpool's squad players to some of the best players around Europe in their positions, using some data work and visuals.
Wednesday July 1st:
19/20 Premier League Preview | Matchweek 32 | Manchester City | Etihad Stadium, by Gary Fulcher.
Did I mention Liverpool are CHAMPIONS OF ENGLAND?!
Liverpool have broken multiple records en-route to league title number 19 and in-case anyone has forgotten just how phenomenal we have been over the past three seasons, here's a little reminder:
Best ever start to a league season in any of the top five European leagues, picking up 79 points from the first 27 matches, a record 26 wins and one draw
The 3-2 win over West Ham saw the Reds record 110 points from the previous 38 games (36 wins, two draws), beating the previous rolling 38 game record of 102 set by Man City (2018) and Chelsea (2005)
Liverpool had a 25 point leave over Manchester City earlier in the season –  a top-flight English record – and if the Reds win on Thursday, they will move 26 points clear of Pep's side and set a new record
The 4-0 win over Crystal Palace at Anfield was the 23rd consecutive league win at Anfield, surpassing Man City's record of 20 successive home wins set between March 2011 and March 2012
Following Man City's 1-2 defeat at Chelsea, Liverpool secured the league title with seven matches remaining – a new English record – beating the previous best of five games held by Man Utd (2000/01) and Man City (2017/18)