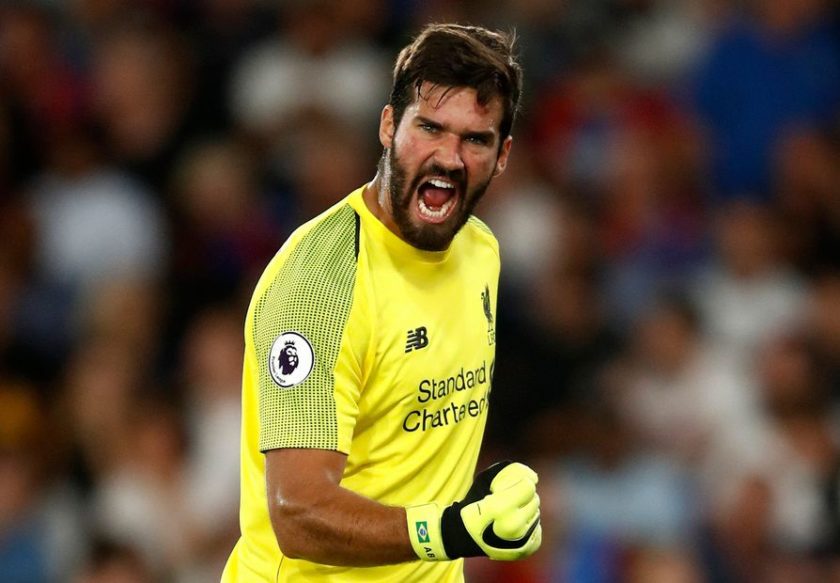 Written by Mizgan Masani.
Jürgen Klopp's Premier League leaders Liverpool have been by far the best team in England in the last 10 months and are very close to sealing their first league title in 30 years, a title they deserve in every possible way.
We look at their squad and struggle to find many weaknesses. Perhaps the bench could have been stronger, compared to what Manchester City have. But the first-choice 13-14 players are probably the best bunch in Europe.
Without further ado, let's try to compare Liverpool's squad players to some of the best players around Europe in their positions, using some data work and visuals.
NOTE – Stats are taken from League and/or Europe games played this season just to make it generic and numbers coming from the recent games.
Goalkeepers:
Liverpool's first-choice keeper Alisson has had injury issues this season, so second-choice Adrian has played a fair chunk of games in league and Europe (and was in goal for the defeats which saw us eliminated from the Champions League and FA Cup, with him making a crucial mistake in both games – Ed). Let's compare these two keepers with other top 20 keepers in Europe.
First up, we take age and current values of players as a metric duo: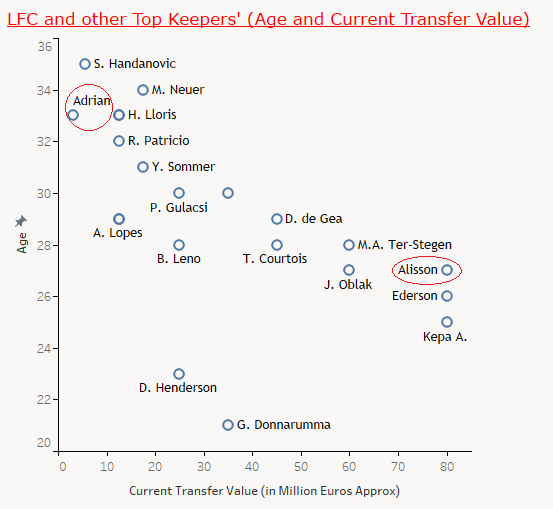 Look at where Alisson and Adrian stand. Liverpool's number one keeper is valued at the highest rate, alongside Kepa and Ederson. On current form, he is certainly better than those two.
In terms of age as well, Alisson is right in the middle (27), meaning he still has a lot of years left in him. If Liverpool manage to keep him for the next 5-6 years, they wouldn't have to worry a lot.
Up next, we take passes made by the keepers and length of those passes as a metric duo:
The rest of this article is for Subscribers only. You can sign up using the tab at the foot of the page.
[ttt-subscribe-article]