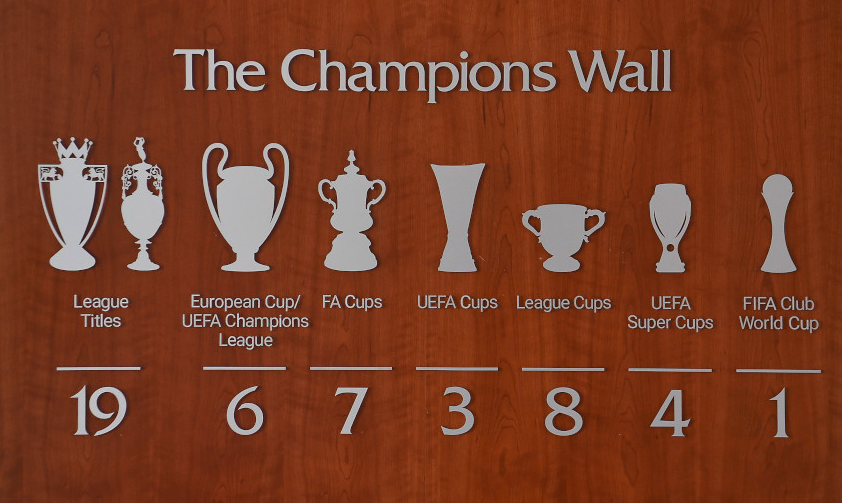 Best posts of the week, as chosen by Chris Rowland and Daniel Rhodes:
Here are some comments we've picked out this week:
1 – Michael1611 with a question about Frank Lampard after Chelsea's last-day win against Wolves:
I didn't catch Match of the Day tonight… did Frank Lampard say anything about being awarded a slightly dodgy free kick from which they scored? Just wondering like? 😀
2 – Nari Singh already thinking about next season:
I've been thinking a little about next season, something I'm really looking forward to now, I just feel excited by it. Thinking about genuine contenders and challengers, of course Citeh will be up there, they're going to spend another £300M!! But I just cannot see United or Chelsea really going the distance.
United:
Can anyone genuinely see Ole taking on a title charge? Has anyone seen anything in his personality that shows he has the mentality to do this? And I'm not trying to be nasty on purpose. But think of all the title winners – even Ranieri had so much experience in football across Europe. Ole ffs – come on! He always harps on about the old United way and how they used to win titles, does that show evolution and adapting to the circumstances now? I don't watch his press conferences, but I can't imagine he has the elite managerial experience needed to instil the mentality needed to win in every week with CL games in between.
When we went from 20 odd points behind Citeh's 100 point season to 97 last, we could see stability, recruitment was balanced, Virgil came in and we progressed, then in the summer, Fab and Alisson came in. I think United's recruitment has been much better of late, but they seem top heavy, and no balance in midfield and defence.  You need a seriously experience manager at the helm of this too. Ole anyone? Can anyone see them bridging the 33 point gap to us next season? No chance.
Chelsea:
Similar to United, they are top heavy, and still continue to be linked with attackers. Lampard has shipped 54 goals, the highest of the top 10 teams! That's crazy. How are they going to turn that around overnight? What managerial experience has Lampard got to correct this? Apart from his own experience as a player, he has zero experience of a title charge, or the mentality to go again and again, week in week out.
Paul has showed in his research that, apart from Leicester, most of the PL winners tend to be close or thereabout the season before (apart from 2009 and 2014 of course, though we had board room problems and lost our best player respectively!!! Arrrrgh!!)
I think it'll be a 2 horse race again, us and Citeh. The other 2 will probably blow hot and cold, blowing teams away with their attacking skills, but getting done against the low blocks and counter-attacking teams. We've had to learn the hard way, of breaking down low block teams, it's taken a long time. Ole and Frank are waaaay out of their depth for a title charge.
3 – Tony with some stats/records from the season:
No. 19 for no.19:
I get the records made or equalled list as follows:
1 – Best Ever Start
Liverpool's win over Tottenham in January saw them break the all-time record after 21 games in any of Europe's top five leagues*. The Reds had collected 61 points, the most of any team ever across those divisions at that point in the season. Staggeringly, they went onto extend their record having picked up 79 points from their first 27 matches, with the defeat at Watford coming on the following matchday.
*LFC rated by Clubelo as the 4th best team of all time.
2 – Consecutive Victories in Single Season
It was a record equalled for the Reds in this arena, with 18 matching Man City. The Reds' run stretched from the 2-1 win over Tottenham in October until the 3-2 win against West Ham in February.
3 – Fastest to 30
Liverpool took just 34 games to notch 30 wins in a single season, faster than any other team in English top-flight history.
4 – Most Points Secured Over 38 Games
When Roberto Firmino notched the winner at Tottenham on January 11, he not only picked up three points but ensured a new points record over 38 games was set. A rolling 38-game period in the Premier League, which started after the defeat to Man City to start 2019, saw Liverpool notch 104 points, beating 102 from City and Chelsea set in 2018 and 2015 respectively. It also set a new club record, ending one which had stood for over 126 years, as a run of 37 league games unbeaten in 1894 was finally surpassed.
They were not done there, however, as they extended their record to 110 points after their 3-2 win over the Hammers in February.
5 – Successive Home Wins
A new record was set in the Premier League for the most consecutive home victories, with Anfield witnessing 21 up until the win over West Ham in February. It equalled the club's all-time record in the English topflight which was first set under Bill Shankly in 1972 and surpassed the Premier League record set by Man City between 2011 and 2012. It was, of course, surpassed and ended at a new all-time record of 24 thanks to wins over Bournemouth, Crystal Palace and Aston Villa.
6 – Undefeated at Home…Again
With a record of 18 wins and one draw, Liverpool finished the season without tasting defeat at Anfield, a run which now stretches three seasons – a feat achieved for the first time in club history. The record over 57 games stands at 47 wins and 10 draws.
7 – Most Home Wins in a Season
All this ensures the Reds matched the record of 18 wins at home in a single season, also held by Chelsea (2005/06), Manchester United (2010/11), and Manchester City (2011/12 and 2018/19).
Liverpool finished the home season with 55 points, a joint-record with the aforementioned sides, with the exception of City's 2018/19 team.
8 Wins on the Road
A club record of 14 wins in away matches was set, the most of any campaign in any of the top-flight seasons.
9 – Most Victories in a Premier League Season
By dispatching Newcastle 3-1 on the final day, Liverpool equalled the 32 wins in a single season set by Man City in 2017/18 and 2018/19.
10 – Biggest Advantage at the Summit
While the season would end with an 18-point gap from first to second, one short of the all-time record, the Reds did hold a 25 point advantage following their 1-0 win at Norwich. Although it did not stick, it remains the biggest ever lead in English top-flight history.
11 – Earliest Point of Being Crowned Champions
Again, Pep Guardiola's side equalled the record of winning the title with five games to spare in 2017/18, matching the return of Manchester United in 2000/01. But Liverpool set a new emphatic benchmark after they were officially crowned champions with seven games remaining, a new English top-flight record.
12 – Latest Title Win
With the unprecedented circumstances, however, Liverpool have both the earliest and latest title win, with the title secured on June 25 – a record which is unlikely to ever be broken.
13 – All 19
For the first time in the Reds' top-flight history, Liverpool beat every other team in the division in the same season, a feat they accomplished by January after their win over West Ham. It was accomplished with 31 games on the board, the quickest of any side to do so in the Premier League by a single game.
14 – Goal Bonanza
The first time in history Liverpool have scored in each of their opening 22 league games of a season, which they surpassed handsomely as they scored in 27 successive games, a run brought to an end in the defeat at Watford.
15 – Club Points Tally
By coming from behind and securing a win on the final day at Newcastle, Liverpool finished the season on 99 points. While one short of the all-time record set by City, it is a new club record – bettering last season's of 97 by two points.
16 – Quartet of Trophies
Reds lifted four trophies in 13 months, adding the Premier League title to their Club World Cup, Super Cup and European Cup.
And by holding all four at the same time the became the first English club to do so and only the seventh different team to do so in history after Porto, Ajax, Juventus, Real Madrid, Barcelona and Bayern Munich.
17 – Different Number of Goalscorers in One Season
When Curtis Jones notched his maiden league goal in the win against Aston Villa, he took the club's number of goalscorers in the top-flight to 17, equalling a club record set in both 1911/12 and 2015/16, where in 2019/20 the 17 different players accounted for 83 goals.
18 – League Titles across the Decades
The clinching of No. 19 ensured the club has picked up top-flight titles across eight different decades (1900s, 1920s, 1940s, 1960s, 1970s, 1980s, 1990s and 2020s). A level of domination not matched by any other club.
19 … Hoping one of you can let me know one I missed.
4 – gfletch with yet another of his informative and encouraging posts on coronavirus:
I would like to add the following comments for balance:
– when is an epidemic over? In most other cases, it is accepted as being over when excess deaths reach the 5 year average. In U.K., this was reached over 4 weeks ago. To be clear: according to the ONS, in the past 4 weeks, fewer people have died each week than in the last 5 years average (despite non COVID illness being untreated in some / many cases through lockdown)
– As well as less people dying than usual now, the COVID wards are now practically empty everywhere, and the early warning 111 triage calls are at a low
– so, in U.K. the trend is actually really good. Remember, tracking a pandemic by new positive tests is a route to madness: you can never compare like with like (high dependance on no. of tests, who is tested, when they are tested etc) and critically the RT-PCR test does not distinguish between viral debris (ie RNA from dead virus killed by the host immune system) and live infectious virus. Each will give an equivalent positive result, even though the first will be in a well and immune person
– We are now testing over 1 million people per week; frankly I am not concerned if this shows a bunch of positives, as long as these people are not getting ill (which they clearly are not, the important numbers don't lie…)
– I suspect we are about to see more panic and hysteria led by our PM and putting the fear of God into the population about an imminent 2nd wave. Well, to be clear again: countries who applied a strict and early lockdown, released it and then experienced an upsurge: this is not a 2nd wave, just a continuation of the 1st after a pause for lockdown. I'm sure we will see a load of new positive tests in some European countries who did well first time round, but with the nature of heterogenous susceptibility, the illness and deaths that follow will hopefully be minimal. We will see, but no reason at all to panic, the U.K. has had a huge spread before lockdown which ironically stands us in good stead now
5 – Vinny replying to Migzan's article and which players we need to target:
Thanks Mizgan, great detail and very interesting. I agree with you regarding the positions we need to strengthen.
Back-up left back should be a priority so that Trent and Robbo can get a bit of rest, but still leave us with some threat on the flanks (ideally not rest them both at the same time!) Williams certainly looks capable of backing up Trent, so someone similar on the opposite flank would be ideal.
Also agree that the Alcantara links never sat well with me in terms of his age, and indeed fitness history. As you mention, we do have a number of players who can play in midfield, including the very promising Curtis Jones. If we take the midfield as a three, we have Fabinho (6), Henderson (6/8), Milner (6/8), Wijnaldum (6/8/10?), Keita (8), Ox (8/winger) & Jones (8/10?). That's already a decent number of options for three positions, not forgetting that Grujic (6/8?) is also to return. In addition, Matip could and has played the 6 role, and Trent is more than capable in midfield too.
Even taking into account Gini's contract situation, it doesn't feel like we desperately need to add something to the midfield pool just let, unless of course, one of the above does indeed leave the club.
As for the forwards, this is where we have been fortunate over the past few seasons that none of the Trident have missed too many games due to injury. With them all being 28, it does feel that we may need to freshen things up sometime soon. I like Shaqiri, and think he still has plenty to offer, but it does feel like he will be on his way soon. Not sure at all what will happen with Origi, but despite his knack for scoring crucial goals, his all-round play does not look good enough at this level on a consistent basis.
Minamino looks very promising, and Elliott has bags of potential (although understandably does not appear quite ready just yet). Brewster is a player who looks like he could come in and make an impact from the bench, although I'm not 100% sure whether his best position is through the middle, out wide, or as a false nine.
In terms of signings, one player you haven't mentioned who does seem to fit in as a typical Liverpool signing of recent times is Todd Cantwell from relegated Norwich City. Admittedly, I did not watch a huge number of Norwich games, but whenever I did see them, live or in highlights, Cantwell looked very dangerous, and crucially, he seemed to have plenty of running in him and was full of determination.
6 – Humdul1 replying to Anthony's comment-cum-article on our captain Henderson:
Anthony – you are more than making up for not being around here… Love this article!!
I could not be more pleased for Henderson – but he is just something else! The resolve he has, how he has dealt with setbacks, come back from debilitating injuries, the sight of him collapsing on the ground after that Barca match (he had to be given an injection at half time and spent time on a cycle to stop his knee from seizing up as there was no way he wasn't going back on the pitch) how he excelled in the different positions he has played in is just incredible. He is a different kind of a captain than Stevie G in different circumstances, but every bit as influential in my opinion.
As an aside, I love it how Damien Comolli keeps on going on about how he was sacked for signing Henderson (he had another interview on it a couple of weeks ago) but does not mention any of the other issues. And as for Dave – even now he is still the same and keeps on calling Henderson derogatory terms on forums. Not sure about Twitter as he blocked me as I had a go at him for calling Lucas a shit player (my argument was that you can be constructive and say he is not up to the levels he thinks he should be, but you should not abuse your player on social media)
Anyways – great article and we are lucky to have Jordan Henderson as our captain!
Articles published since last Friday:
Monday July 27th:
Is Jordan Henderson the Most Admirable Man Ever to Play For Liverpool?, by Anthony Stanley.
There may be more talented footballers. Jordan Henderson probably isn't even in the top fifty Premier League players when it comes to raw footballing ability. But in attitude, in character, with his catalytic gift for knitting a side together and his grasp of a manager's instructions, there are few better. As a man, there are few better either, judging from his quiet and dignified response to the lazy, facile and tired cliché-spouting tripe from UK politicians (not that Jordan saw it as a riposte; it's simply his nature, done in an understated and classy way.)
Football is so full of ironies that we see them every day and for all the angst and hope and praying the Liverpool support reserved for one of their most talented and favoured sons in Stevie, Henderson came along and almost on the quiet started hoovering up trophies.
Tuesday July 28th:
What Players Could the Transfer Committee Find to Improve Liverpool FC This Summer?, by Mizgan Masani.
However, there are question marks whether the squad is better than what the other top teams in Europe have. We have seen a drop off in performances when Klopp decides to rotate his regular XI. It is probably one of the main reasons why the manager is not able to prioritise domestic cups, knowing that he doesn't have the might in his squad depth to keep putting out quality XIs for games in every competition. (His decisions have paid off though, as Liverpool have won the two big trophies in the space of a year, plus the World Club Cup.)
Below, we take a look at some players who Liverpool could feasibly sign in the upcoming transfer windows to improve the quality and depth of the squad. I will analyse the squad position-wise to do so: