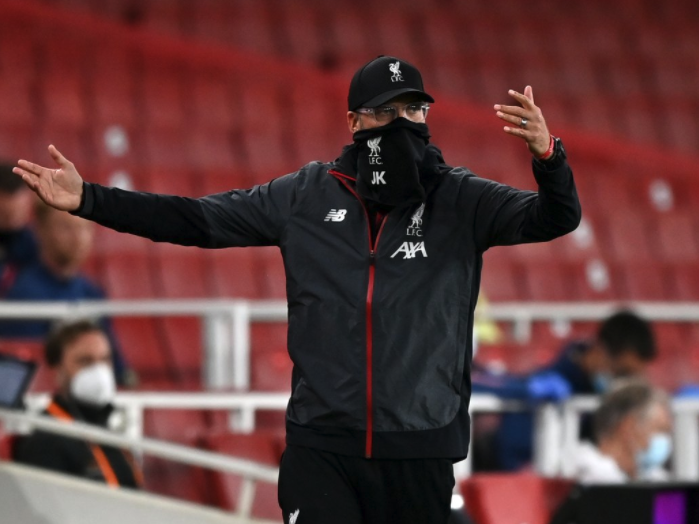 Best posts of the week, as chosen by Chris Rowland and Daniel Rhodes:
Here are some comments we've picked out this week:
1 – Jimbomac with a response to CAS overturning Man City's European ban:
So this says if you want to spend whatever you want and ignore FFP then pay £10m for the right to. What's the fine for then if they are apparently innocent of most of what they were accused of?
2 – Umar on the same subject:
We won the league, it is all I wanted to see.
Now Man City can spend even more and Newcastle will join them soon, you can buy smart for a while but you cannot compete with clubs that can spend an unlimited amount of funds and write off bad purchases, not only will Newcastle and Man City inflate the price of players, but they will make eventually close the door behind them in anyone being able to compete with them.
I know Man City are the only club with an Arab State backing in the EPL so far, but the reports are not going away on Newcastle being bought by the Crown Prince of Saudi Arabia. When that does occur, I think I will become a casual fan and probably watch more matches in another league.
The erosion of sport competitiveness in European Football has been occurring for the past 20 years, but with decisions like this from CAS, I can only see this galvanising Man City and clubs of their ilk, they will  be able to spend with even more freedom knowing that in  reality there are no consequences to their actions. The fine is an absolute joke, it is the sort of money that doesn't even buy you a great prospect.
3 – Sujeet:
If the ban on Manchester City hadn't been overturned, I would have lost faith in money!
4 – More light relief from Michael T:
Breaking News:
Ole Gunnar Solskjaer has confirmed that Bruno Fernandes will take both penalties against Southampton tonight
5 – Mädchenkliop on the CAS verdict:
Given the extraordinary situation of us being so far ahead of City this season and that, if it weren't for us, they would be walking it yet again, I think it's a suitable moment to reflect on what it is that make US the only true kryptonite to Man Cheaty. And also, by extension, perhaps the only model that might one day bring about change for the better.
As far as I'm concerned we are the Jedi: the good side of the FORCE. And we've done it using three unshakeable truths:
1.  FSG are committed to a comparatively ethical business model. Capitalist it may be, but they actually comply to the letter of the law of FFP both in spirit and in practice. They do this by being smart and employing a large team of professionals who embrace the idea of cooperation.  If there is even one part of this structure that is suspect – as there is with Cheaty's book cooking – then the whole becomes weakened. In our case, the opposite is true, and we get incrementally stronger because the culture throughout the organisation increases the sum of the parts.  I would argue this is SOLIDARITY that does this.
2. This culture of solidarity has been well and truly self identified throughout the club and very unusually for a global corporation, LFC are smart enough to listen and attune to their own fan base, even when it's in the form of a Union as is the case with SOS. The sensitivity with which the club, lead by Peter Moores in particular, has handled those negotiations in many a potentially volatile situation is unprecedented. Once again,there is real clarity at every level that everyone associated with club has a role.
3. Klopp. None of this would have been possible without Klopp himself choosing LFC. The goals the man sets himself are underpinned by ferocious spiritual, political and ethical considerations and I find impossible to believe that he would work for some of the other rich club owners.  Klopp himself believes in solidarity as a socially progressive concept and to be fair, this gives him and the team wings! Glen Johnson (and all the other tainted ex-LFC trough snufflers) may be right that in many aspects Man Cheaty are closer to us than the table would suggest, but their kryptonite is that there are nagging doubts (and this FFP scandal is very much one of them); they don't have clear consciences.
Corruption is the biggest obstacle to positive change everywhere in the world. We are ruled by individuals, networks and systems that embrace corruption and actively seek to hide its existence or dilute it's significance to the wider population. Everyone is complicit because we all know that there is a natural inclination to protect our own.  We're all professional at averting our gaze to some crime or misdemeanour. The one thing that's happened in recent times to stand up to this cancer is the success of LFC and Klopp. Solidarity everyone!
6 – More on the same, from Jeff:
Before drawing any conclusions it is important to actually read the full decision which has not yet been made public. For instance, if one actually reads The Athletic one can learn about section J7  of the Premier League Handbook which makes it clear that it is clear Man City potentially could have serious problems and subject to discipline under section W. In addition, until as I wrote about we actually can read the decision we do not know exactly how Man City beat the rap. For example, if could be that the infractions happened more than 5 years before the complaint was filed which means that technically Man City beat the rap. One problem facing Man City in the Premier League is the large number of teams that actually want to punish Man City as he learned this spring. Then again we know all over Europe there are plenty of unhappy teams with this rule led in Germany by Bayern or in Italy led by Juve and we know people in Spain are to put it mildly unhappy.
I think the simple truth is that Man City and its high priced lawyers may have won this round but I believe the whole saga of Man City has a  long way to run. The question is winning this battle laying the foundation to losing the war? Time will tell.
7 – … and Red Mick:
You're right, football, like life, has never been fair. LFC have always had more money and clout than Hartlepool. The problem with state or oligarch-backed clubs like Chelsea, City and PSG is that they threaten to squeeze what competitive  life remains in their respective leagues. Normal rules don't apply. You spend £120million on three full backs, two of whom don't get a game or £100million on centre halves who turn out to be duffers. Liverpool, Arsenal, Spurs and other major clubs can't do that. When they get their transfers wrong, as we did for so many years, they pay a heavy price. Even United, who can generate vast amounts of cash legitimately because of their global popularity, can't operate in the way City do, where £200 million is a drop in the ocean or, if you like, another day's production in a Gulf gas field. Sure, City have great players, a fine coach and state of the art  training, analysis and fitness regimes. But ultimately the entire edifice is illegitimate because no club can generate in a commercially acceptable manner the sort of money they have lavished on players – and which they are now poised to do again. Of course you can argue, as City do, that FFP was designed to keep out upstarts.But that doesn't really wash does it? LFC were weeks, maybe days, from administration when FSG bought the club. Their brilliant work has transformed the club and in fact it's the upstart LFC who have upset the applecart for a seemingly invincible City and the other leading clubs who thought our day was past. And it's all been done in a commercially sound manner with a relatively low net spend, albeit with a high wage bill (paid to players who have performed to get the rewards).
Tainted title? I know which titles  are tainted and they're not the ones residing at Anfield.
8 – Beez after the Arsenal game with some much-needed perspective:
In 1982/83, Liverpool drew two and lost five of their final seven league games. After the fourth game in that sequence, a loss at Spurs, they were finally confirmed as league champions.
The following year they won a league, European Cup and League Cup treble. The best season in the club's history, in terms of trophies at least, after an appalling finish to the previous campaign. It didn't matter a jot.
If you watched the match tonight and think there was a serious problem with it, I don't know what to tell you. We battered them, and two world class players made terrible mistakes. It happens. Football is a low scoring sport, where even good quality chances – never mind goals – are hard to come by. To present two to the opposition is suicidal, but that's what we did and that's largely why we lost. Well that, and also by only converting one of our four clear-cut chances.  It's only the third time under Klopp we've had so many in a 'big six' away game, by the way…
Up the Reds. Still champions, and still bloody great.
9 – Chris for those feeling a bit flat:
To anyone feeling a bit flat after recent post-lockdown games, I say picture this: picture the dressing room of a team that has just finished the season with the club's highest ever points total and the third highest of all time; a team that only lost once all season and won its last 9 games straight off, whilst also reaching and eventually winning the CL. A team who might have been forgiven for feeling sorry for itself, for thinking that their remarkable best still wasn't good enough. How on earth do you get that to go again?
Klopp and the team not only managed to go again, they did do to such effect that they won 27 of their first 29 games, had clinched the title by mid-March though they didn't know it for sure yet. That is some remarkable achievement (as were last night's post-match stats).
Next Wednesday we get our hands on the actual trophy and medals. The red ribbons go on it, and the sky blue ones come off. MOTD's opening credits will now have to have red ribbons on the trophy and the image of Hendo lifting the trophy on the Kop (though being BBC Salford they may decide to break with that tradition).
Just a bit of perspective for those feeling gloomier about the team than they should!
Articles published since last Friday, with excerpts:
Sunday July 12th:
Post-Match Analysis: Liverpool 1 – 1 Burnley, by Andrew Beasley and Daniel Rhodes.
Twenty-three shots to six, with nine on target. The big chance count is a bit closer at two-one to Klopp's side.
Sixteen shots inside the box is ridiculous. We completed 28 of our 53 attempted passes into the penalty box, whereas the Clarets managed three out of 12. We created 17 chances. SEVENTEEN. They managed three. Can you tell this result annoyed me?
Tuesday July 14th:
19/20 Premier League Preview | Matchweek 36 | Arsenal | Emirates Stadium, by Gary Fulcher.
Very few teams have hit and maintained top form following the restart – including Man City who have lost two of their six games, which seems to be forgotten every time they smash five past a team who has nothing to play for – and Mikel Arteta's side are no different, having won three, drawn one and lost three since they returned to Premier League action.
Wednesday July 15th:
The Evolution of Mohamed Salah by Andrew Beasley.
Salah is now an elite forward for pressing in the final third, and his tackle rate in that zone took another big step in the right direction too. He continues to progress the ball less each season, but once again less of his passes are being intercepted.
And look, the number of penalties won has shrunk again. As an aside, a closer look at his figures reveals a strange phenomenon. In his first 54 league appearances for Liverpool, Salah was awarded two penalties. There was then a run of four games in which he won three, which has since been followed by another 47 (and counting) where he was fouled in the box – in the opinion of the referees, naturally – only twice. Weird, no?
Thursday July 16th:
Preorder Our 2 New LFC Books – LIMITED EDITIONS – & Limited Time Only by Paul Tomkins
Not only did I get to remind myself just how crazy it was to win 29 out of the first 31 league games, I also got to appreciate my own football writing after a break from it, which just never happens (I don't even reread old articles, unless there's a fact or two I'm searching out). As such, I feel especially proud of this book.
The book is now essentially finished and being proofed, with a couple of minor additions to make about the final games, but now that Man City's points record cannot be match, that angle has drawn to a close. However, if Liverpool did not attain the biggest points tally (and a possible maximum of 99 would still be a club record, and the second-best in history), Klopp's men did set a perhaps even more impressive record, in how quickly the title was won.
I'm not always proud of my football books (they are what they are: the best that I can do in the timeframe), but I'm very happy with this one (as I was with Mentality Monsters last year); this one might be better, on account of the additional time to knock it into shape, after that period where I metaphorically put the manuscript in the freezer (the great Joan Didion literally put her manuscripts in the freezer, to gain some distance and create a new perspective on the work when she later defrosted it. My new book is not, I should state, a literary masterpiece like her work; but then again, she rarely wrote books about things as good as Liverpool winning the league – more fool her and her Pulitzer Prize nominations).
Anyway, a few more details the books, and the order form, follow below for subscribers only. If you want to get a copy from Amazon, keep an eye out for it around late August/early September, all being well (and the coronavirus doesn't eat me). I'll try and publicise it on social media but I increasingly find my mental equilibrium much better if I avoid such places.