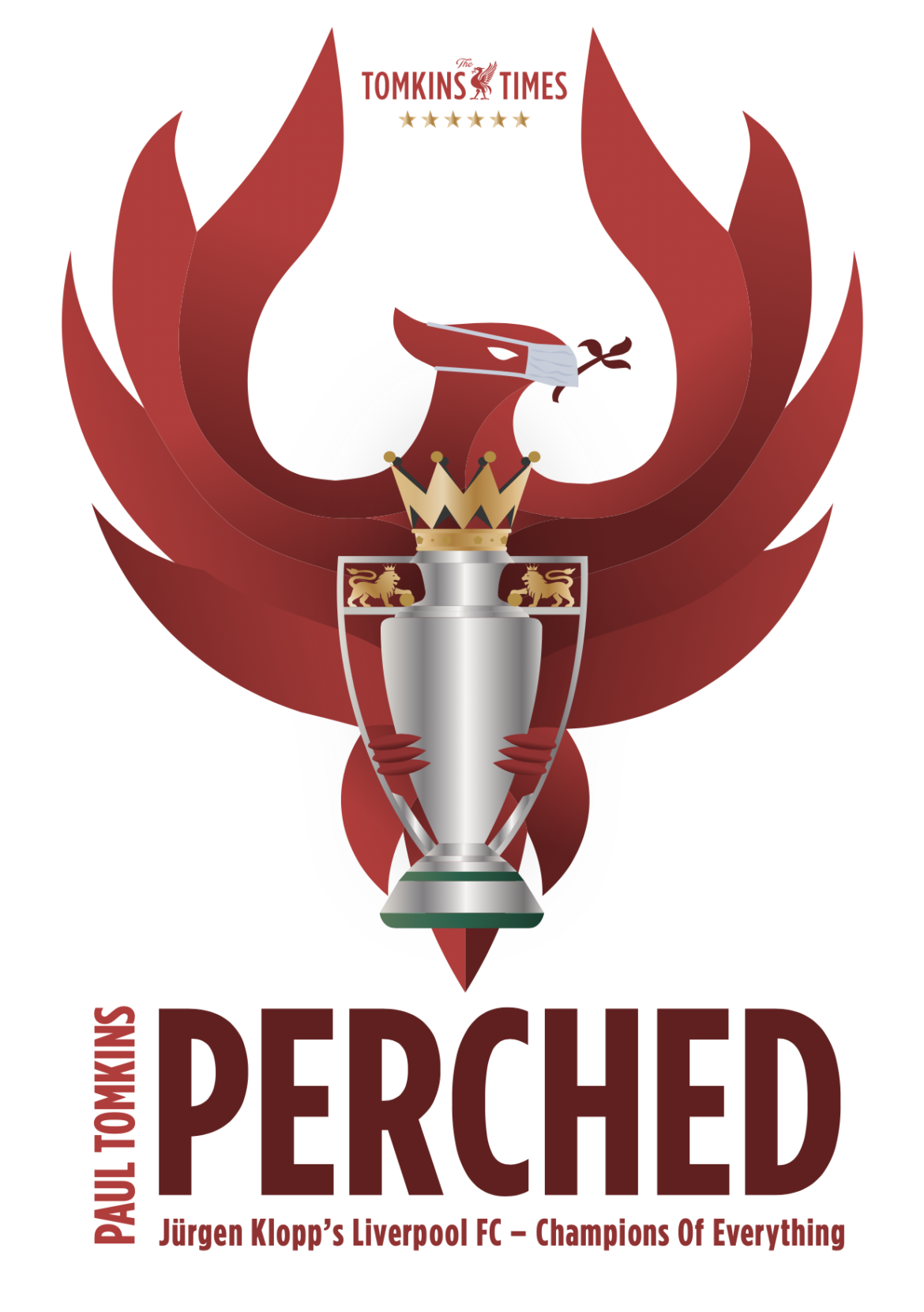 First, a quick few words on the fact that the Reds won't now pass City's points record (but did still win the title two games earlier than anyone else in history), before providing details for the new books that are available only to subscribers as a special edition set (with gatefold covers), before – once subscribers have received their signed copies – the main book becomes available on general release, albeit only via participating Amazon sites (paperback and Kindle). 
(This is not because of any fondness of Amazon, but just the most practical way of getting the book out there in the most hassle-free way possible. I believe other retail outlets can order in bulk from Amazon, but I won't be organising any distribution.)
99 Max
Liverpool, just like Manchester United's best two title-winning teams under Alex Ferguson (two times they won the league with five games to go), and the 1982/83 side that saw off retiring Bob Paisley's final title success with a damp squib, aren't especially good once the job is all sewn up. (Both times, United won just one of their remaining five games.) Add the lack of crowds, the bizarre three months of inactivity (that cost all players some sharpness), and – along with some opponents finally taking their big chances against the Reds – it was all a bit after the lord mayor's show.
As Andrew Beasley noted last night, "In 1982/83, Liverpool drew two and lost five of their final seven league games. After the fourth game in that sequence, a loss at Spurs, they were finally confirmed as league champions." He also pointed out how they promised to win Bob Paisley's last game in charge, but couldn't. (The next season they basically won everything.)
Judging anything about this season after the Covid-19 lockdown is hard, as you could asterisk the difficulties that any club would not normally face; but once the title was sewn up with just two games played, the rest was a free-for-all. Remember, Liverpool's points per game was at its best under normal conditions, not in these weirder times. (And as an aside, if Klopp was only bothered about the points record he would not have started two teenagers against Burnley; he is planning ahead, not obsessing on vanity achievements.)
Even then, Liverpool have created at least as many chances as they were before lockdown, and maybe more, but they misplaced their shooting boots. The extra few percent you get from the crowd, from the need to win, gets lost. Last night, two of Arsenal's successful 1989 and 1991 sides both said once the title is won it's over, the intensity goes. Ex-Liverpool legends have said the same. It happened at Man United, too, and no one drove players harder than Alex Ferguson (no one drove referees harder, either). It's human, because the real winners care more about the big trophies than the landmarks. Rarely does an easing off after winning the title – which used to be the norm – mean you won't win it next year, although obviously Manchester City have a lot of things going in their favour, such as the Champions League, moved to the end of the season, being a way to not only stay sharp, but actually get properly sharp, before the new season swiftly arrives (quite when, we do not know). The Champions League this summer is essentially a preseason that matters.
Liverpool will get to have a preseason training regimen that Klopp's teams rely on (which had been lost during lockdown), to give them that extra edge; but they won't be "footballing sharp" at the start of the new campaign. They'll have the preseason in the tank for the long-haul, but the first few games could give City an advantage. (Liverpool have some things in their favour too, but I'll address that before the season starts. For now, let's just enjoy being champions.)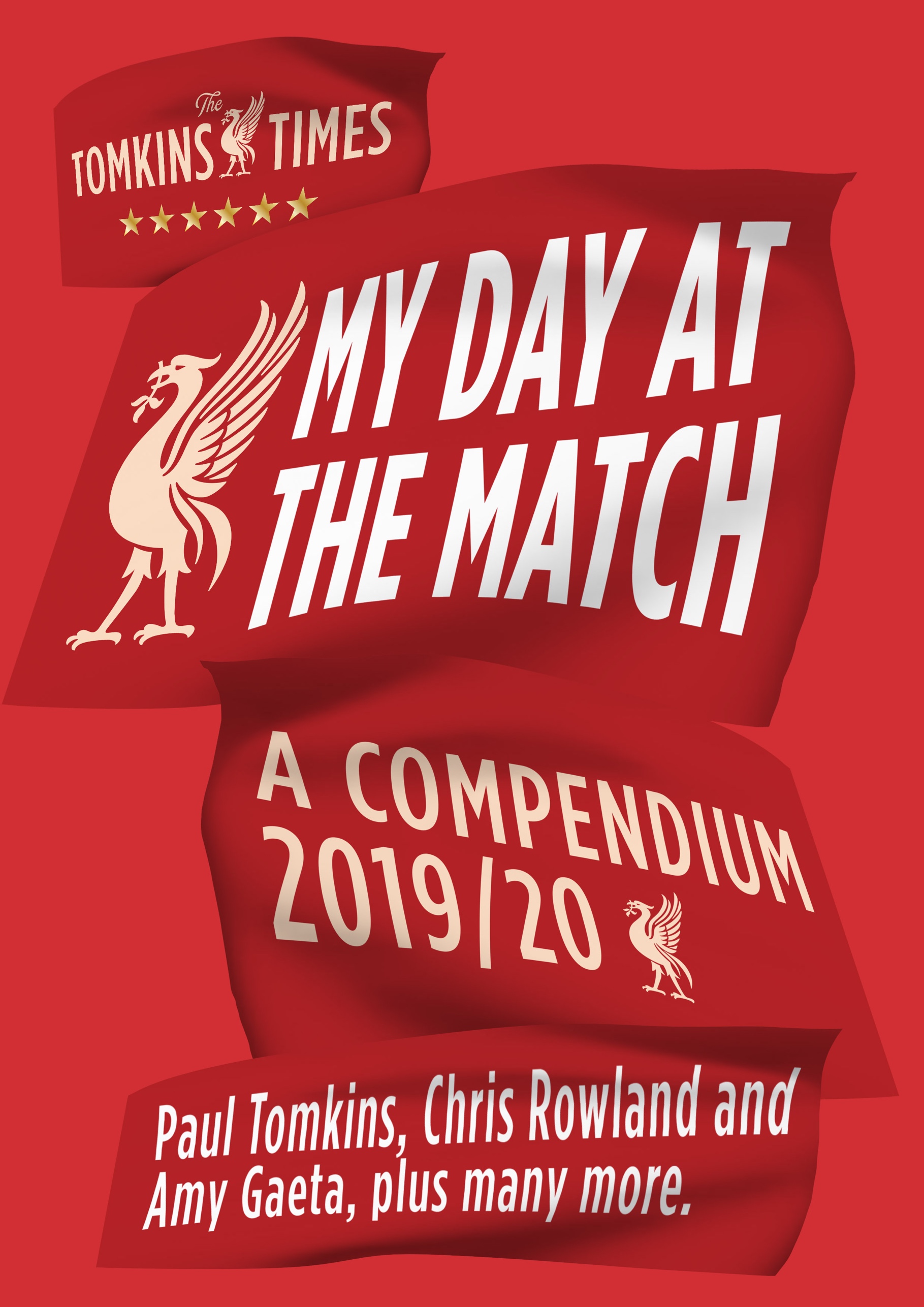 One of the joys of lockdown was the unique situation, for me at least, of rereading my latest book on Liverpool's season after an extended break from it. (My new book is called Perched: Jürgen Klopp's Liverpool FC – Champions Of Everything, and there's also the special mini book exclusive to subscribers, that brings together some of the best writing on TTT from people's experiences at the match, called My Day At The Match, albeit I'm also writing a lockdown chapter for that, My Day Not At The Match, after my plans to attend the Crystal Palace game in March were scuppered.)
I'd had about two and a half months to not even think about it, such was the concern with Covid-19 and life in general during a time of pandemic. (Ironically, for all the shielding I did by not leaving the house once in 92 days, due to having both M.E. and asthma, Covid-19 never really spiked in Leicester – although at that stage there was so little testing, and it was hard to be sure. Of course now it's all around me, and in the town where I live they are saying everyone must get tested, so I just had my home-kit swab collected by a courier. I have a stinking cold and a sore chest, but this is something I get a few times a year anyway, and at this stage I have no plans on dying.) 
My books on single Liverpool seasons (I've done quite a few now) are always written as the season unfolds (without knowing if the campaign will be worthy of special celebration) and I hate to reread anything I've written once it's been published. I'd also found some of the early season games from this season seemed so long ago they were merging with 2018/19, especially it was essentially the same set of players.
I had a chance to relive the season through what I'd written, which in turn meant rewatching the season's highlights, as well as honing the text further; removing the stuff that wasn't as good as it could have been and adding a lot of new sections. In the days before Covid-19 it would have been finished and published by now and, to me, out there, never for me to read again. But no, I got to go over it again. 
It was – and is – a handy reminder of just how fucking awesome this Liverpool team is.
Not only did I get to remind myself just how crazy it was to win 29 out of the first 31 league games, I also got to appreciate my own football writing after a break from it, which just never happens (I don't even reread old articles, unless there's a fact or two I'm searching out). As such, I feel especially proud of this book. 
The book is now essentially finished and being proofed, with a couple of minor additions to make about the final games, but now that Man City's points record cannot be match, that angle has drawn to a close. However, if Liverpool did not attain the biggest points tally (and a possible maximum of 99 would still be a club record, and the second-best in history), Klopp's men did set a perhaps even more impressive record, in how quickly the title was won. 
I'm not always proud of my football books (they are what they are: the best that I can do in the timeframe), but I'm very happy with this one (as I was with Mentality Monsters last year); this one might be better, on account of the additional time to knock it into shape, after that period where I metaphorically put the manuscript in the freezer (the great Joan Didion literally put her manuscripts in the freezer, to gain some distance and create a new perspective on the work when she later defrosted it. My new book is not, I should state, a literary masterpiece like her work; but then again, she rarely wrote books about things as good as Liverpool winning the league – more fool her and her Pulitzer Prize nominations).  
Anyway, a few more details the books, and the order form, follow below for subscribers only. If you want to get a copy from Amazon, keep an eye out for it around late August/early September, all being well (and the coronavirus doesn't eat me). I'll try and publicise it on social media but I increasingly find my mental equilibrium much better if I avoid such places.
The order form is for subscribers only.
[ttt-subscribe-article]