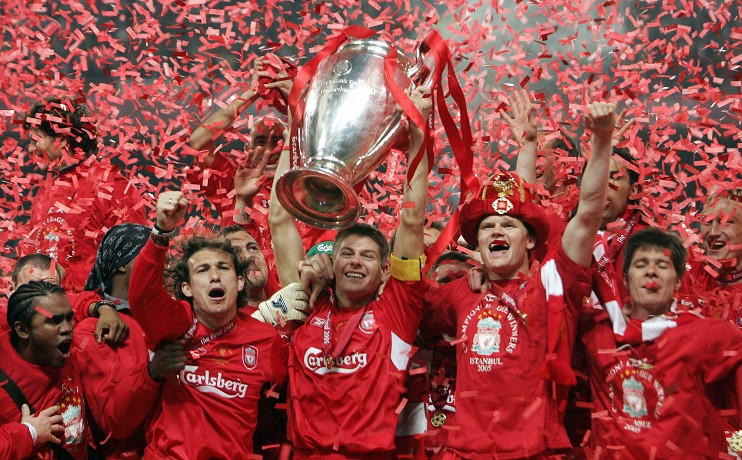 Best posts of the week, as chosen by Chris Rowland and Daniel Rhodes:
Here are some comments we've picked out this week, about football as well as coronavirus!:
1 – Paul Tomkins on the topic du jour, Dominic Cummings:
Normally this might topple a government, but as we've seen in America and with the whole Brexit thing, normal rules don't apply. A shame the election wasn't this summer, especially as the opposition may finally have a leader people can unite behind. (I expect Labour will also find a way to self-implode, but there you go.)
I think the doubling-down is what's so galling, after people quit jobs for less serious lockdown offences; especially if the police are looking into the day trip the Svengali took with his family. Johnson made him sound like a national hero today. That's insulting to everyone.
The child was not ill, let alone critically ill, so it's not like driving at 100mph to a hospital – there is no excuse of an pressing emergency. To drive across half the country when infected with a virus (as the adults were) with stop-offs along the way is scandalous. Lockdown is for everyone; but the infected should be in strict quarantine.
What if they were superspreaders? It's no exaggeration to say that they could have killed people (aside from those from the delayed lockdown), when they used the petrol pumps or touched the toilet doors at the services, or bought something in the shops; let alone what they did when up there, including the day trip, if true. (The guy did take down the number plate at the time, so that suggests something evidential, even if that alone won't prove he saw it – a shame he didn't take a photo that could be accurately dated!)
It's one thing being a hypocrite but this is such a toxic issue, and people have sacrificed so much to adhere to lockdown rules. It feels like they're taking the piss.
I'm sure there are some decent Tory candidates if this topples the Johnson regime (or at least competent ones), but if we end up with someone like Gove, we're just playing a game of switch the clowns.
Anyway, it's also nice to know that we can all break the law and say that we were just putting our family first, and the Prime Minister will laud us as impeccable human beings.
2 – And Bob Pearce on the same subject:
I was going to say something this morning about how central the idea of 'loyalty' is to this cabinet, then realised I'd said it before…
Tuesday 28th April, 2020, 10:36am
My life experience has taught me to assume that there will be a place in which a person's apparently 'bizarre' behaviour made sense, however incomprehensible it seemed to others. I've tried to do this with the behaviour of this government in this crisis. Once power was just inherited. Then we tried using meritocracy. Loyalty is everything today. To remain loyal to Johnson, someone needs to have the capacity to disregard the consequences of their actions (like snatching a phone with a picture of a suffering child and hiding it in your pocket). A lack of empathy will be top of the person specification for his cabinet. If this profile fits, we would be foolish to expect to see compassion and care in such people. Why would they behave any differently? Their 'heartless' personality has got them where they are today. While they may 'get' that people feel upset about their actions, they can only feel sorry that people let themselves get upset, rather than be sorry for their own actions. We can't expect the person behind their eyes to go away and be replaced by somebody who cares. Unless Johnson had a compassion transplant while he was in hospital, he will not have changed, meaning the loyal people around him will remain there, continuing to see a human catastrophe and have no capacity to feel compassion, and unable to feel remorse. Can you picture any cabinet minister being kept awake at night worrying about their failings? Surely, if that was happening, their conscience would have had their resignation letter ready for signing in the morning. We should not expect words and actions from such people that they are incapable of. This is what these people do, and have been very successful doing. Much of this could be said for Trump too. Maximum loyalty plus zero empathy.
3 – Football breaks in! On May 25th, Liverpool's magical date, Gary Fulcher wrote:
Istanbul. The greatest day of my life for what it meant to me at that particular time. A night and the aftermath I will never forget. I'd been a Liverpool supporter since the early 90's so I missed the glorious 80s and grew up at the tail end of Souness' reign and really fell in love with Liverpool around the time Fowler exploded onto the scene.
I had (still have) videos detailing the glorious Liverpool sides of the 60s, 70s and 80s but I'd never experienced any of the major highs of a league title (still haven't…yet) or European Cup. 2001 came and what an incredible season that was but it wasn't one of the big ones.
Then Rafa was appointed and I am dead serious that the hairs stood up during his press conference as I felt something special was about to happen under his leadership. And boy, special is an understatement!
I recorded the match from three different channels, the parade, the highlights, news reports, paper cuttings etc, over the following days but the truth is, at half-time I turned off the TV to reduce the devastation I was feeling at how the biggest night of my life as a supporter was turning into utter despair. A text message from a friend led me to turn the TV back on with the score 2-3.
The rest is glorious history.
4 – Surfing Red's take on the current political situation:
This is a Vote Leave government. In of itself that team of people (I'll call them a crime syndicate) have infected the Conservative Party. The Vote Leave team deploy the same tool-kit of deceit, division, manipulation and fraud that won them the referendum. They benefit from the quarter-arsed scrutiny of a mostly complicit media and the continual rotation of staff into- and out of Conservative HQ and main media outlets.
All objective evidence indicates that they are pursuing a No Deal Brexit. Arguably their Covid strategy is still one of herd immunity and Cummings' transgressions are aligned with this.
Behind the scenes, without the scrutiny of media and parliament the shape of trade deals (with the US/China) is emerging. Less transparently, large public sector contracts are being awarded without scrutiny. It seems probable that a number have been awarded to associates of Cummings and other Vote Leave actors. One such supplier, IDOX seems to have a Cummings family member on its board. As a reminder, IDOX counted postal votes for the 2019 GE which saw a quite extraordinary rise in postal votes to the Conservative Party.
And finally, we still have no Russia Report but instead continual links to Russian financing for the Conservative Party and key individuals.
If this is a democracy then I'm El Hadji Diouf!
5 – A powerful and emotional personal post from Thehoodster:
My father died a month ago. It was not Covid 19 related but as an elderly person with underlying health conditions I followed Mr Cummings rules and for the 5 weeks prior to his death I resisted my "instincts" and spoke to him only through his window. Every visit he would implore me to "come in and have cup of tea". I refused, explaining what we'd all been asked to do to protect our loved ones, NHS etc. Although his death came as a surprise to us I wonder if he knew that his time with us was coming to an end.
Having never, for the 55 years of my time on this planet, felt the urge to contact my MP, (the current incumbent being someone with whom I have nothing in common apart from having two arms, two legs and a head), today I did so about Cummings reprehensible actions. I have also lurked on this website enjoying the wonderful comments, fantastic insight and great humanity shown here but until now only posted one comment in the last 18 months. I hope that my reaction to this man's actions and feeble attempt to justify the unjustifiable is mirrored across the country and just like this mild mannered civil servant we all raise our voices in protest against this man.
6 – A review of Mentality Monsters, but by a Chelsea fan – and football coach – called Rafi Alsaed:
The book joins a long list of books, blogs, podcasts and more that have attempted to pinpoint the main causes by behind Liverpool's extraordinary resurgence under Jurgen Klopp over the last few years.
But where this book differentiates itself is in its detail and breadth of information. Rather than stopping short at simple observations that have become common knowledge by now, this book delves a lot deeper, using a plethora of stats and context to paint a much clearer image behind Klopp's formula.
Let's take running for example. It has become common knowledge by now that this Liverpool team run a lot. But what type of running? Which players? To what end? As Tomkins makes clear, in football, not all running is created equal.
One of the most eye opening stats in the book is that, despite what you might think, Liverpool do not cover the most distance in the Premier League. In fact, going on total kilometers covered alone, the Liverpool side that stormed to 97 points and a Champions League title in 2018/19, were positively mid table.
In December 2018, Liverpool ranked only 8th for total kilometers covered (1905km in total). This was a whole 53km behind the top placed team, Arsenal. But it's Liverpool, not Arsenal, who are blowing teams away with their work rate on a consistent basis. In fact, Arsenal under Emery were considered one of the more pedestrian sides in the league, hardly a team you'd consider to be out-running the rest of the competition. So what gives?
Change your focus from total kilometers covered to total sprints and you begin to see a different story. In this metric, Liverpool are well clear. After 17 games, Liverpool had completed 2080 sprints, 54 more than the team in second place. That team? Eventual Champions Manchester City. Even more fascinating, if we turn our attention back to total distance covered, City join Liverpool in midtable, further indicating that it is total sprints and not total distance covered that is the key stat behind a high-energy team.
This new found penchant for sprinting is in stark contrast to Liverpool under Rodgers, who were, during his last season in 2014/15, ranked 14th in sprints in the league, further highlighting it as a potentially key part of Klopp's (and Pep's) winning formula.
This ties directly into another common observation about Liverpool: Liverpool press. A lot. But where are they focusing their efforts? And how is this benefitting them?
As Tomkins demonstrates, the increase in sprints is not the only difference between Klopp and Rodgers' sides, the focus and effectiveness of those sprints differs greatly as well. One of the most interesting stats Tomkins looks at is Final Third Recoveries (FTRs). There has been a whopping 55% increase in Liverpool's FTRs during the Champions League-winning season of 2018/19 compared to under Brendan Rodgers.
Liverpool's front 3, lead by Salah who finished with the 2nd most sprints in the league in 2018/19 (bettered only by Leicester's Ben Chilwell) are a major part of this, as are Liverpool's midfield, especially when the dynamic Oxlade-Chamberlain plays. This has lead directly to more scoring opportunities, forming a key part of Liverpool's creative strategy.
This look into Liverpool's running is just one example of the sort of deeper insight this book provides. The book also discusses topics as far reaching as Klopp's transfer policy ("no dickheads," valuing versatility, buying players for what they can become, not what they are), Liverpool's injury record (down from 24% under Rodgers to 9% under Klopp in 2018/19), their set-piece record (a swing in set piece goal difference from -8 under Rodgers to +14 under Klopp) and much more.
Concepts like the social multiplier effect are also applied to the team, helping to account for why players have consistently reached greater levels under Klopp than before (and often after) playing under him. In all these areas, Tomkins consistently delves deeper, lacing his insights and observations with statistics and context, as well as frequently comparing to both Klopp's predecessors at Liverpool and to his rivals at other clubs.
Somewhat refreshingly, Tomkins does not focus solely on Klopp but also spends a great deal of time analysing and paying tribute to the work of Liverpool's lesser known assets. The work of Michael Edwards and Ian Graham, "the smartest men in the room," both in highlighting Klopp as the right man for the job and in attracting him to the club, as well as in using new analytical methods to achieve a whole degree of marginal gains for the club, is also analysed in detail. This helps give the book a more holistic feel, painting a more complete picture of the work done to so drastically turn Liverpool's fortunes around.
Perhaps my only gripe with the book is the heavy Liverpool bias running through it. Tomkins is a massive Liverpool fan, having followed and written about the club for years. His love for the team is perhaps a major driving force behind the quality of the book, his passion giving it a warmer feel and complementing the more focused, analytical parts. However, at times, this Liverpool bias does get a bit much, at least for a non-Liverpool fan like myself.
For example, there is a section about referee decisions which seems to be a direct response to the LiVARpool crowd who claim that Liverpool have disproportionately benefitted from both referee decisions and VAR over the last few years. Tomkins makes an interesting observation, using stats to dispel the widely accepted notion that bigger teams get more decisions, (the stats in fact show that middle of the table clubs get the most, likely due to the low-stakes of a potentially wrong call for these teams).
However, Tomkins then goes further, going through a whole swathe of decisions that have gone against Liverpool, implying that they have actually been hard done by, not benefitted. Throughout this section, he never once mentions the plethora of decisions that go against all clubs across the season, instead focusing solely on Liverpool.
To his credit, Tomkins admits his bias and to his greater credit, he steers clear of empty statements, using stats to back up his points. How comprehensive some of those stats are, at least in the aforementioned referee decision section, is another matter.
Overall, this is a masterful book, full of original and well-backed up insights. From a coaching perspective, the book sheds a lot of light on key parts of Klopp's methods and philosophy, making it a great read for anyone hoping to understand and perhaps incorporate, parts of the German's winning formula. Liverpool fans will no doubt love this book, but the bias should not dissuade other club's fans from giving it a read as well.
Overall rating: 9/10 – Highly Recommended.
Articles published since last Friday, with excerpts:
Monday May 25th:
The 25th of May. Rome 1977. Istanbul 2005. Rejoice Reds!, by Chris Rowland.
My abiding memories of that magical night were the stunning wooded setting of the magnificent Stadio Olimpico, that iconic match ticket, the red and white chequered flags, the Joey Jones banner, the 'Emperors of Rome' T-shirts, a single train ticket stub that said 'Lime Street to Rome and back', and above all, that enormous sense of pride that came welling up from somewhere primeval and threatened to burst out of my chest. Liverpool were finally European champions. We had finally scaled Everest. The rest of the night, and the return journey, are to be honest a bit of a blur!
Tuesday May 26th:
The Match That Meant Most To Me – No.8, by Andrew Beasley.
In the end it took extra-time and a golden goal (ask your dad, kids), but the Reds got the job done and claimed their third trophy of an incredible season. But the football action didn't end there in Farnborough that night.
The student union was holding the end of year sport awards. My best friends had been running the college's third team football side, and I'd go to every match and occasionally run the line. Incredibly badly. They even offered to let me play 10 minutes at the end of a match once. So I did. Incredibly badly.
The team finished second or third in the league, I forget which. But they got medals for their efforts, and I was given one of them. On the night that Liverpool won the UEFA Cup, I got to step onto a stage and collect the only football medal of my life. It was a remarkable evening.