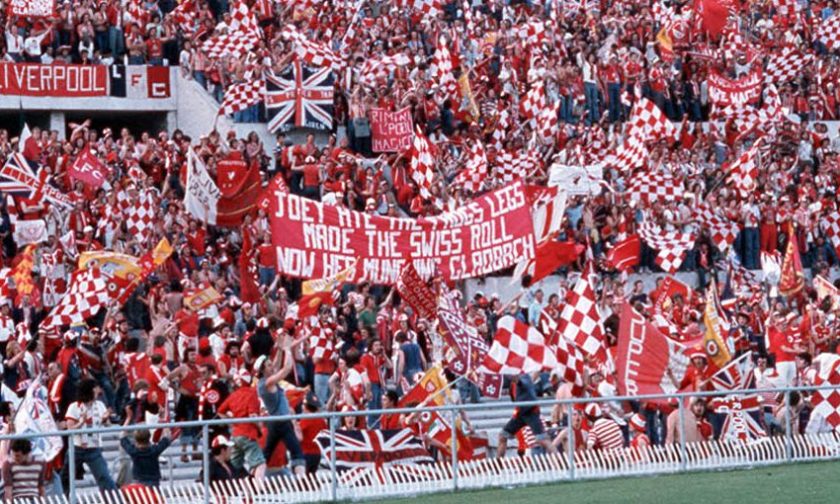 By Chris Rowland.
May 25th. A magic date for Liverpool supporters.
It is captured in the Kop's version of 'Arrivederci Roma' then – 'We're on our way to Roma, on the twenty fifth of May'. The day Liverpool became European Champions for the first time, the day the dream became reality and domestic supremacy was extended Europe-wide.
We also sang, to the tune of 'In My Liverpool Home':
We're all going to Rome

We're all going to Rome

If it's tickets you want then we've got none to spare

We've even stopped drinking to save up the fare

But you can tell Moenchengladbach the Kop will be there

We're all going to Rome
We'd already retained the league title. Then four days before Rome, we lost the FA Cup Final 2-1 against – oh it would have to be them – Manchester United, to the flukiest goal ever scored at Wembley, a throw-in bound shot striking a team mate on the chest and looping wildly over Ray Clemence. The winning goal. One newspaper described it as 'men against boys – and the men lost.'
But then I and the mighty reds (and at least 40,000 others) went on to lose our European Champions virginity in Rome's Olympic Stadium, and the First Time will always be special. The Liverpool legions descended upon the Eternal City to see Liverpool defeat Borussia Moechengladbach.
I was one of many thousands unfortunate enough to travel on one of the special trains laid on for the match. More than twenty of them left Liverpool Lime Street station on the Monday afternoon for the game on Wednesday evening. A French railway strike meant the trains had to be re-routed through Belgium and Germany, and were not scheduled to arrive in Rome until early on Wednesday morning – a round trip of around seventy hours' worth of train travel. And this was emphatically not the Orient Express. If the duration of the journey was arduous enough, the condition of the trains was sub-human. Our train ran out of water by Tuesday lunchtime. Nobody could wash or, worse still, use the toilets. Passengers were forced to relieve themselves in plastic bags. No food or drink was available, so whenever the trains stopped at a station everyone had to jump off, use the toilets and buy what they could at station buffets. With over a thousand supporters on each train, the queues were instant and devastating.
The rest of this article is for Subscribers only. You can sign up using the tab at the foot of the page.
[ttt-subscribe-article]