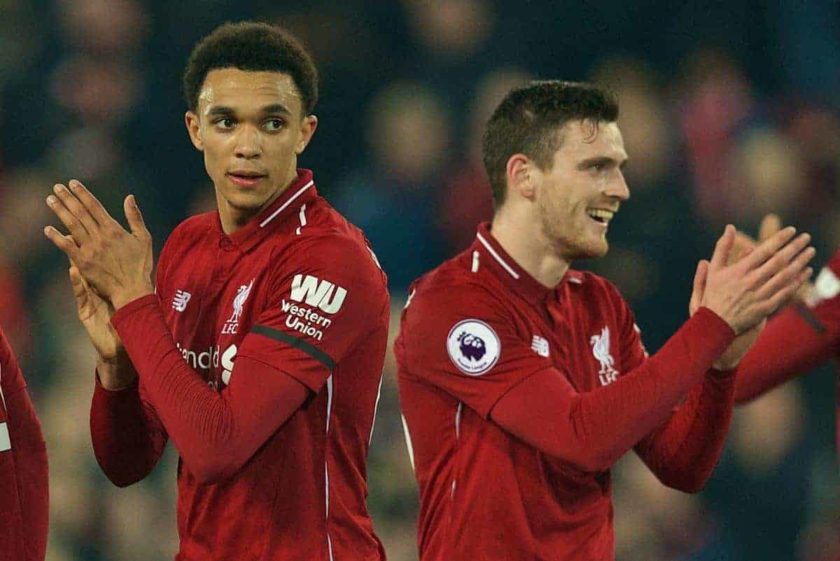 Statistics correct as at 20th February 2020
With Liverpool poised to win their first league title in three decades while potentially laying waste to countless records along the way, it's inevitable some corners of the media have begun to take pot shots at Jürgen Klopp's all-conquering Reds.
Is the league weak? Has VAR helped them? Why are they streets ahead when Manchester City have better statistics? These are all questions and theories being floated at present. You can see how they've been refuted here, here and here, but still the jibes flow. Another one is that Liverpool are a long ball team. Even when they're being praised for it, as Sam Allardyce does here, it's through the prism of 'long ball' being a dirty phrase:
"Liverpool play long ball very well indeed from right to left, and very quickly. But nobody will say Liverpool play long ball. You wouldn't hear Martin Tyler saying it because it would be frowned upon. You've got to be careful about saying Liverpool play long ball. But that's the way it is. They play long ball exceptionally well and better than anybody else. And that's why they do it."
The interesting thing is, the Reds are averaging slightly fewer long passes per game this season (66) than they did in 2016/17 (68) yet nobody mentioned it then. Plus if you look across the last five Premier League seasons – the Klopp era – then 47 of the 100 teams averaged more long passes per game than the current champions elect, and 82 of them played a higher proportion of their total passes long. As ever, "It's not about the long ball or the short ball, its about the right ball", in the words of the great Bob Paisley.
But though Allardyce couldn't hold a candle to Bob Paisley, he was right about one thing: "Liverpool play long ball very well indeed from right to left, and very quickly." Regular watchers of the Reds can't have failed to notice the raking long passes which fly from one full-back to a colleague on the other side of the pitch several times in most matches.
The rest of this analysis is for Subscribers only.
[ttt-subscribe-article]