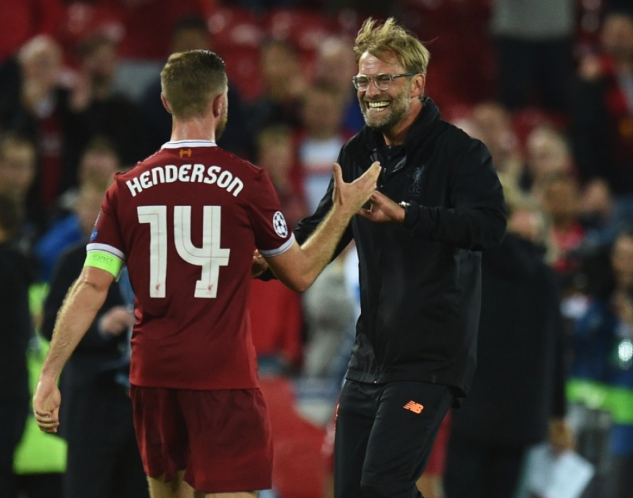 Best posts of the week, as chosen by Chris Rowland and Daniel Rhodes:
1 – Andrew Beasley on speculation on which Premier League clubs might take the FA Cup more seriously, Jan 6th:
Re your point of who needs a cup win, saw this earlier:
Years since major trophies of PL
Liverpool, City, Chelsea -0

Man Utd, Arsenal – 3

Leicester – 4

Spurs – 12

Villa – 24

Everton – 25

Norwich – 35

West Ham, Wolves – 40

Southampton – 44

Newcastle – 51

Burnley – 60

Sheff Utd – 95

Palace, Brighton, Bournemouth, Watford – never
So at a minimum, I'd say everyone below Leicester on this list DEFINITELY needs a trophy asap!
2 -Hesbighesred on football's soft anti-doping regulations, Jan 8th:
If you look at how weak those rules are then you can take it as an absolute given that a) doping is absolutely rife and b) every club almost certainly does it to some extent or another. Why wouldn't they? It's clearly laughably easy to have players miss tests at convenient times, and there are equally clearly no real penalties for doing so. Given that, do we really think that the testing itself is that stringent? I certainly don't. Also notable that I struggle to remember a footballer ever being banned for a clear case of doping in the way that, say, Lance Armstrong or Ben Johnson were. And I don't think that footballers and their clubs are any more or less honest than any other top athletes or their organisations.
3 – Eddie and Russel analyse Man United's recent financial results:
Thanks for sharing. MU's business model relies very much on high (and increasing) turnover levels to fund their wages and debt payments, and then increase the value of the club. Those revenues are critically dependent upon playing in the UCL – not only in terms of the revenue they receive from the competition itself, but also the value of their sponsorships – I remember reading that their shirt sponsorship deal goes down by £ 20 + million if they are out of the UCL for two consecutive years.
They had a flurry of purchases (Maguire, Wan Bissaka, James) last summer, and as ever the gross amount of spend is the figure sited in headlines. However they offset this by selling Lukaku, so the net was about half the gross – far less impressive, and more representative of their financial strength. But that strength is weakening, and their on field results will not help – unlike Liverpool their revenue is actually declining.
In many ways they are our true competitor. City and Chelsea have owners who can, and have, flouted rules on FFP. MU have historically simply out earned everyone else – their wages to turnover ratio has often been below 50%, whereas we have been closer to 60%. But they have other major challenges (debt level being a significant one) – a prolonged spell outside the top 4 will undermine them further.
….
Couple of weird things on there though.
Their debt peaked at 754m, is currently 511m, but they've paid over 800m in interest over 15 years. What interest rate are they paying?
I would love to know how the 2015 "refinancing debt" added more to the total debt. That just looks like the Glazers took a wad of cash and charged it to the loan account to me.
In my country the banks do three things when a company or an individual wants a loan for a fixed asset:
1. Demand security to cover the full debt in the form of assets.
2. Set a repayment figure relative to the total debt that is due monthly (works almost exactly like the pmt function in Excel). A single default on the payment results in the bank claiming the security immediately. This payment accounts for 100% of the interest on the loan for the period between payments plus a small portion of the capital amount, ensuring that if all payments are made on time the loan is repaid within a set period (10 to 20 years depending on the loan).
3. Confirm that the client has sufficient available turnover to meet the repayment, and regularly reviews the client's income and expenditure. The bank doesn't want your stuff they want your interest payment, so they have to make sure you really can afford it until you've finished paying for it.
If the bank does not adhere to these principles then it is said to be lending 'recklessly', which I believe is punishable by law. After all, reckless lending was a key factor that led to the most recent global recession.
So, my questions are: what security did the Glazers put up for this debt? Since the debt cannot climb while the payment is made (the payment covers all new interest), how is it that the Glazers' debt continues to climb? Are they continually borrowing, and if so, what security are they putting up each time? If the Glazers are instead underpaying, why has the bank allowed them to continue to fail to fully service the debt?
The Glazers are poison, absolutely. But this looks to me like the bank is helping, which should be considered criminal.
4 – Grover on Henderson and his best period of form:
I think you are right to say that Hendo does not get enough respect, but for me he is one of the players who shows respect to everyone, whether it be team-mates, opposing players, referees (even when questioning terrible decisions) or his own fans. He has had to put up with a lot of negativity at Anfield from LFC fans over the years but has not reacted to it. Last night I saw Socratis react to the Arsenal fans when they groaned because he didn't take a free kick quickly enough for them. Obviously Xhaka did something similar some months ago when being subbed. Hendo had plenty of abuse from LFC fans over the years and never reacted. Instead I have seen him react by becoming even more determined to shut people up.
And whatever your view about his true level, he's arguably playing the best, most consistent football of his entire Liverpool career at the moment.
I would argue that his consistently high level in the second half of 2013/2014 season was responsible for us almost winning the league title and his absence due to a red card for the crucial few games near the end definitely had a major impact.
In any case, it is great to see he is getting more recognition now and to hear his name being sung regularly by LFC fans home and away these days warms my heart.
5 – Humdul on the important role of Henderson since Fabinho got injured:
If we take our minds back to Nov when Fab got injured, there was a chance our season could unravel with Matip also out injured. But the way Henderson has stepped up, and excelled in the No. 6 role (in a different way to Fab) we have almost not missed him. And you cannot give greater praise than that.
There was a lovely quip by Klopp I read or heard where he joked with Henderson about going back to the No. 6 role. As last season he asked to move to an 8, but now Klopp was jesting with him that coming back as a 6 isn't so bad is it?
Slightly off topic, analysing the trophy lifts, the champions league one is the best as he is still shuffling his feet on the turn, it is slightly less smooth for the Super cup, and for the Club World Cup, not only does he stop his shuffling way too early, but he also momentarily goes single handed on the trophy lift before he quickly realises his glaring error.
Articles published since last Friday, with excerpts:
Saturday January 4th:
Craving Context: World's Best Liverpool Would Be Cheapest Champions (Bar Leicester) Since 1992, by Paul Tomkins.
Spending
And yet it's all been done on a fraction of the budget of some other clubs. I've spoken for years about how gross spend is a terrible argument, and that net spend – while better than gross spend – is flawed for several reasons, not least the random start and end points, and also, the saleability of players at any given point in time. That said, ESPN recently published the net spend of clubs since Pep Guardiola arrived in England, and by using Transfermarkt's figures, Man City were at £527.8m since 2016, Man United at £432.3m and Liverpool miles behind at £75.3m, a mere fraction of a net spend. 
Now, obviously Liverpool received up to £142m for the sale of Philippe Coutinho, so that affects the net spend. But of course, Coutinho was seen by many as the Reds' best player, and there was no little unease at his departure. What about if Man City had been forced to sell Raheem Sterling or Sergio Agüero? (Indeed, City plucked what was looking like the carcass of Liverpool FC as recently as 2015 to land Sterling, as the Reds – prior to the arrival of Jürgen Klopp – looked about as far from title winners as they'd ever been.)
So there was a huge risk involved in offloading a key asset in Coutinho, but that money paid for Virgil van Dijk and Alisson Becker, with £1m in spare change. The difference with Liverpool – as seen in the cases of Fernando Torres, Luis Suarez, Sterling and others – is that, unlike Man City, Man United and Chelsea, they often had to sell their best players. In the past decade, City have never had to sell anyone. Only now, in 2020, are Liverpool in a secure enough position – financially and in terms of on-field success, as part of a gradual building process with success providing the money to compete – to hold onto their main assets.
Monday January 6th:
My Day at the FA Cup Derby – Sunday January 5th 2020, by Chris Rowland.
The Kop responded with "We're going to have a party when Tottenham win the Cup", which Everton sang before the CL final in Madrid, followed by 'we are the champions, champions of Europe" and "Allez Allez." It was feisty alright.
And then that goal, and the explosion of noise and jubilation that followed in its wake. A truly exultant moment.
As was the final whistle. Smiling faces, fixed grins, and 'fuckin' 'ell I enjoyed that". And no replay either, nobody wanted that. We all agree that Milner's injury is the one blight on the day.
Tuesday January 7th:
TTT Player of the Month for December 2019: Jordan Henderson, by Andrew Beasley.
The entrenchment of opinions on any subject was a depressing social media development of the last decade, with politics and football the chief two topics. Within the latter, few players will have featured more than Henderson. His critics fail to acknowledge any of the good things he does and look to highlight his mistakes, leading to his fans over-eulogising merely adequate performances.
But through all of this, Henderson has just got on with it. And whatever your view about his true level, he's arguably playing the best, most consistent football of his entire Liverpool career at the moment. December was quite a month for the captain, on many levels.
Wednesday January 8th:
We've Done Too Much, Much Too Young!, by David Fitzgerald.
More often, managers won't make promises they can't keep and having to deal with crushing amorphous hope, a degree of cynicism born out of self-preservation creeps into a young player's psyche and that crucial feeling of belonging is tempered with fear and worry.