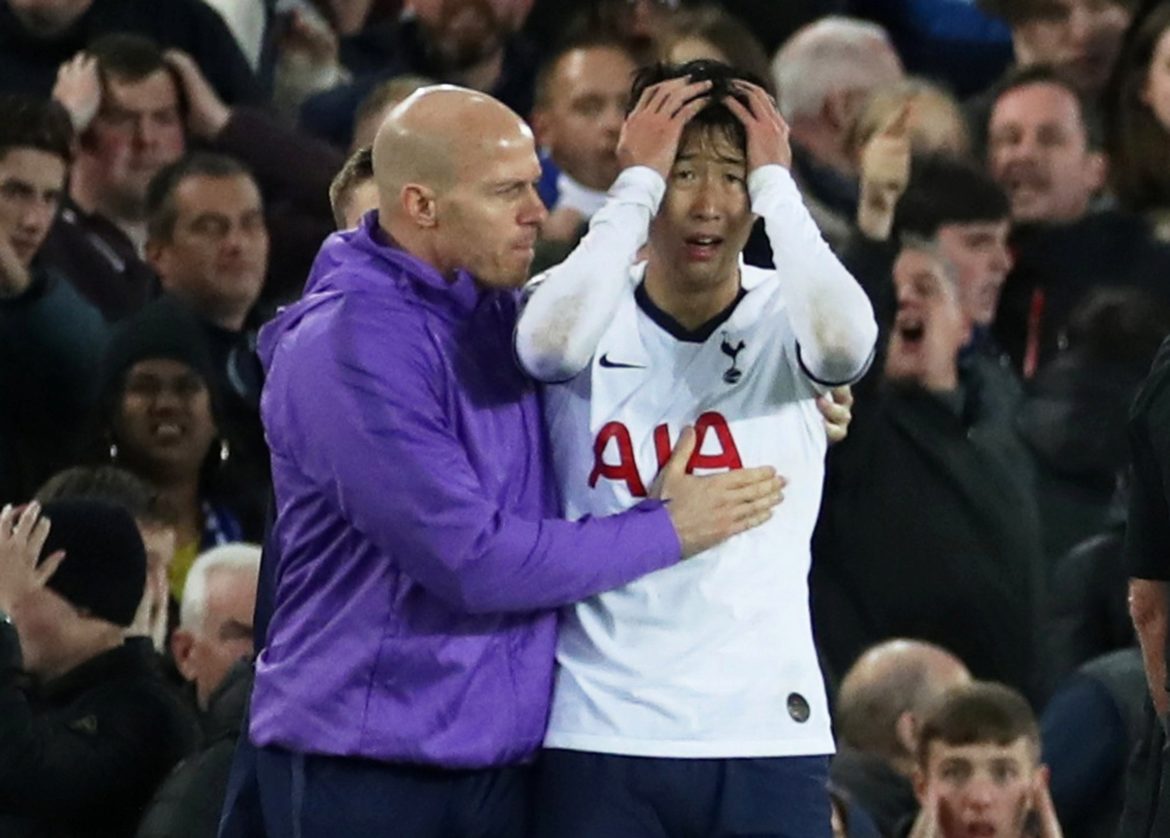 By Mari Lewis, a Liverpool fan, and a PhD Candidate in English Literature at the University of Wisconsin-Madison.
After being a taboo subject for many years, the deep problems around male mental health and wellbeing are finally being discussed in the open. According to the Office of National Statistics (ONS), men in Britain are more likely than women to report a low life satisfaction in a Government well-being survey, more than three times as likely to develop a dependence on alcohol (8.7% of men versus 3.3% of women), around three times as likely to engage in frequent drug use (4.2% versus 1.4%), and are almost 50% more likely to be detained and treated as compulsory psychiatric inpatients. Despite these numbers, men are less likely than women to voluntarily access psychological therapies. Perhaps more worryingly, according to a 2016 survey, almost 35% of men dealing with mental health problems waited more than two years before disclosing these problems to a friend or loved one (or have never disclosed these issues).
This lack of disclosure is central, and is likely tied to societal expectations of masculinity. In her book Daring Greatly: How Courage To Be Vulnerable Transforms the Way We Live, Love, Parent, and Lead, Brené Brown addresses the societal constraints consciously and subconsciously put on men through expectations of masculinity, shame, and weakness. As she says, "Basically, men live under the pressure of one unrelenting message: Do not be perceived as weak." Men are expected to be strong, to not let things get to them, to not need help—whether this help be mental or physical. Brown challenges these expectations, which she sees as encouraging shame around vulnerability, which makes it harder for men to exist authentically and vulnerably. Together, we need to challenge these expectations, making it clear that the courage it takes for men to be vulnerable, to ask for help, to express themselves honestly in the face of such societal expectations is not weakness, but rather strength.
While the increased awareness of male mental health through sharing and retweeting mental health charities and activists is a brilliant step forward, it is time to do more to help show our dedication to improving male mental wellbeing by focusing on how societal expectations and norms contribute to the problem. Suicide, depression, binge drinking, violence, and drug taking occur in significantly higher rates in men than women, and sociologists Alex Broom and Philip Tovey, among others, connect these trends to damaging cultural beliefs around 'manliness and (in)vulnerability'.
We are quite rightly concerned by these trends, but we still need to challenge the stereotypes and societal structures that contribute to the problem as well as circulating links to these organisations that help. Football, central as it is to our lives, is as good a place as any to challenge these elements.
In the past few weeks, a number of incidents in Premier League football have occurred that emphasise cultural elements that need attention and engagement, and two of these are central here. First, Arsenal's Granit Xhaka reacted poorly following booing and online abuse by fans; second, Tottenham player Son Heung-min cried both after losing against Liverpool, and then again a week later after his tackle led to a serious injury for Andre Gomes. His tears caused some to problematically question the 'strength' of his mentality based on stereotypical notions of 'manliness' and vulnerability.
These incidents highlight two aspects of our actions as fans that link to mental health: first, how we tend to dehumanise footballers due to their wealth and platform; second, how we tend to uphold gender stereotypes, perceiving things like crying as signs of weakness in men, constraints and attitudes that are harmful for mental wellbeing.
The first incident is easier to talk about, though perhaps harder to deal with. It is rare for a player to be booed by their own fans, but Liverpool fans have done so in the past: most notably to Lucas Leiva against Fulham in 2008, though there was outrage over this at the time. The Xhaka incident is complex, and common understanding is that everyone was a bit wrong: Xhaka should not have walked off when he was subbed as his side chased the game, Emery should not have made Xhaka captain in the first place, the relatively toxic atmosphere at the Emirates currently makes this unsurprising, and so on. What was understated is this: Xhaka had been experiencing weeks of particularly vile abuse on social media, threatening sentiments including "we will break your legs," we will "kill your wife," and we "hope your daughter gets cancer."
This type of abuse is, sadly, becoming all the more common. Andy Robertson deactivated his Twitter following Liverpool's most recent outing in Napoli, and it was suggested this was done to avoid further abuse. At the outset of this season, Tammy Abraham was victimised by racist abuse over a missed penalty just seven months after Premier League players embarked on a 24-hour social media boycott using the hashtag #Enough to protest a series of racist incidents online that occurred at that time.
Social media is hard to police, and many users take advantage of the anonymity provided by these platforms to abuse footballers who they would have been unable to reach prior to its invention. The majority of fans find this abuse deplorable, but it is rarely discussed in terms of mental health. Instead, we concentrate on the offending account of being horrible rather than expressing concern for the player. We have the tendency to think that fame and money shelter these players from the struggles we go through, that somehow they can be unaffected by these actions just like anyone else would be, exacerbating general expectations of male strength and fortitude.
In terms of racism, research has shown that experiencing racist abuse is linked to increased occurrence of anxiety disorders and post-traumatic stress disorder (PTSD). CARICOM magazine notes that Black men in Britain are 17 times more likely to be diagnosed with a serious mental health condition compared to their white counterparts, and in 2016 were found to have higher rates of PTSD and psychotic disorders (by 3.2 percent).
Research into online abuse across gender, sexuality, race and ethnicity lines tends to focus on secondary school aged children rather than adults, but there is no reason to assume that such abuse has no effect on adult mental health.
Most of us are appalled by social media abuse of footballers, and we quite rightly condemn it, reporting the statements and blocking the perpetrators. After we do this, though, the impact of this needs to be discussed and condemned more widely in terms of how it connects to mental health. We must remember that these players are human beings who have the spotlight on them while they are in their workplace, and then we can better address this poor treatment — and make it clear to everyone that such treatment is a space for activism and awareness for issues around mental wellbeing.
Reactions to Son crying are more difficult to unpack but are nonetheless important, and inherently call gendered stereotypes of masculinity into play. Some Twitter users reacted to Son's tears as a sign of weakness, suggesting that he lacked the mental strength to cope at the highest level of the sport. Elements of the discussion were reminiscent of rival fans' sustained mocking of Mohamed Salah for his tears following his shoulder injury in Kiev. The dialogue surrounding these critiques made it clear that for some people there are appropriate and inappropriate moments for men to cry. For example, per these gender stereotypes, it was socially understandable for a male player to cry following the Champions League victory in Madrid. In contrast, however, crying is not acceptable when one loses a league match — even one lost at the final whistle versus the team that beat you in the last Champions League final. Of course, many people disagreed with this sentiment in the moment, but it is worthwhile assessing how such views are deeply harmful for male mental health and wellbeing.
These sentiments are intrinsically tied to how we culturally understand masculinity. It is important to note that gender expression is connected to the context, and it is enacted. In other words, we view and understand someone's gender based on how they express it in terms of our cultural understanding and expectations. Masculinity in Liverpool looks different to masculinity in São Paolo, for example; cultural norms and expectations matter. In our culture, we tend to have stereotypes around masculinity that include denial of weakness and vulnerability, emphasis on physical strength and robustness, a level of aggression and assertiveness, dismissal of any need for help, and other things that are thought to emphasise 'manliness.' Often this means that 'manliness' requires a person to avoid anything that is coded as 'feminine,' which tends to be negatively associated with weakness and vulnerability.
Crying is a prime example of such coded behavior, as it is often read as incompatible with perceived 'manliness.' In a cultural context where vulnerability is seen as feminine and thus stigmatised, men's expression of feelings are limited, and certain expressions of vulnerability are expected to be bottled up as a result. By crying as a reaction to extreme disappointment rather than exerting aggression (kicking a water bottle, punching an object, etc.), Son is subverting expectations of manliness, and, in response, some criticise him for what they perceive as weakness (perhaps further exacerbated by a conscious or unconscious Western tendency to problematically feminise Asian men).
Such beliefs are damaging to health and wellbeing. It is not difficult to see how stigmatising vulnerability and emotion can lead to poor mental health, as such restrictions limit how and when men can be their authentic selves. It is important that we, regardless of our gender, emphasise that vulnerability does not negate manliness, that expressing emotion does not negate strength, and that mental strength is not defined by how we express our disappointment.
If we truly believe in the need for improved mental health support for men in UK, we need to do more in addition to tweeting awareness for mental health charities and suicide prevention. Social change cannot come merely through asking those struggling to reach out for help, it requires us to work to change social norms and expectations around masculinity. We need to evaluate our own beliefs and practices to see how we contribute to a culture that makes men's mental health such an issue. We need to check in with mates even if they look and seem to be fine. We need to make vulnerability and openness a normal part of male friendship and workplace culture. We need to fight against racism and discrimination while also putting it at the centre of our concern with mental wellbeing. We need to challenge opinions and perspectives that contribute to problematic assumptions about masculinity.
Useful links
Also, on TTT we have a new area for people to discuss their issues.