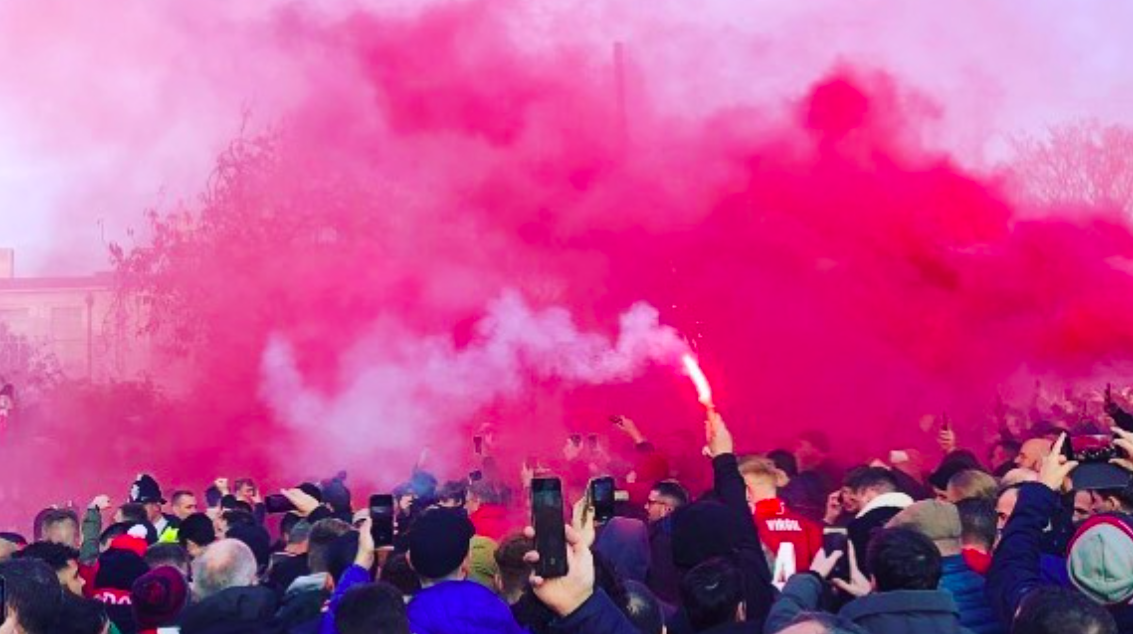 Since the start of last season Liverpool have taken eight more points than Manchester City whilst also – lest we forget – winning the Champions League. Two years ago City were on another level to everyone else, playing football so wonderful that they looked untouchable; but not only have Liverpool caught them, they've surpassed them. Jürgen Klopp's men are posting near-100-point league tallies whilst also winning the games that makes you Champions of Europe. (Plus, they're top in the ranking systems.)
Just 12 league games in – but with a record-equalling 34 points – Liverpool have now played a staggering 50% of their Big Six games. Man City have played just a fifth of theirs (20%). People wax lyrical when City thrash Watford at home (and they are very good at thrashing Watford at home), but meanwhile, Liverpool have been busy playing Chelsea (away), Arsenal, Spurs, Leicester and Man United (away), before City pitched up.
Having therefore also played high-flying Leicester, who sit 2nd, the Reds have been put through the ringer; so if we say that for this season (for now, at least) there's a Big Seven, Liverpool have still played 50% of those encounters; but Man City have played just one-sixth of their "Big Seven" games (16.6%).
While City are usually capable of going on a run when they can beat anybody, they've had a cakewalk up to their arrival at Anfield – it feels like they've played Watford and Southampton at home every week – and to have played just two of their 12 scheduled "Big Six + Leicester" games at this juncture is insane good fortune. Their first run of tough games this season only started today. But it gets hellish for the next six weeks, and they don't have a defence to rely on.
Liverpool definitely got a bit of luck on the first goal today, in that a handball could have been given at the other end, to award City a penalty rather than Fabinho advancing to thump the Reds ahead; a bit akin to the way Divock Origi was fouled at Old Trafford and Liverpool were instantly punished.
Then again, Vincent Kompany should have been sent off last season, and the City players sang a song about him kicking Mo Salah and escaping a red card. (Karma, as I keep saying, is a total bitch.)
However, if the ball brushed Bernard Silva's hand on the way to hitting Trent Alexander-Arnold's arm, then as the attacker, any goal or penalty gets chalked off from any kind of contact – just like the ball merely brushing Sadio Mané's hand at Old Trafford after he was pushed by the defender. If it hit Bernardo Silva's hand or arm, then no matter the intent or natural/unnatural position, it's instantly voided. You can see why City are annoyed, but they had a referee from Manchester for their home game against the Reds last season who didn't send off Kompany for the worst tackle of the season, so it's karmic justice.
(To track the insane progress under Klopp, you should check out last week's Free Friday, for some excellent data.)
The main takeaway, as I will delight in for the rest of the piece, was that Liverpool are now the best team in the world. Man City have spent far more on attackers than Liverpool, and they can still play the most intricate football in tight areas, and with a bigger squad spend expend more effort (due to rotation) battering the cannon fodder, but Liverpool are a better team, and have been for 18 months; a one-point advantage in the league last season for City was more seriously counterbalanced by the fact that the Reds won the Champions League whilst Pep Guardiola's men bombed out before the semis yet again. (And at our age – as a fellow 48-year-old baldie – we should take any semis we can get.)
City's squad has the depths of a decade of mad spending, but Liverpool are the better all-round side, as backed-up by the nine-point advantage, despite tougher fixtures – as they have elite defenders, as well as world-class attackers. The title is not won, clearly, but the gap is far bigger right now than I could have dared dream.
The majority of this article is for subscribers only. See details below for how to join our community and read all the paywalled material.
[ttt-subscribe-article]