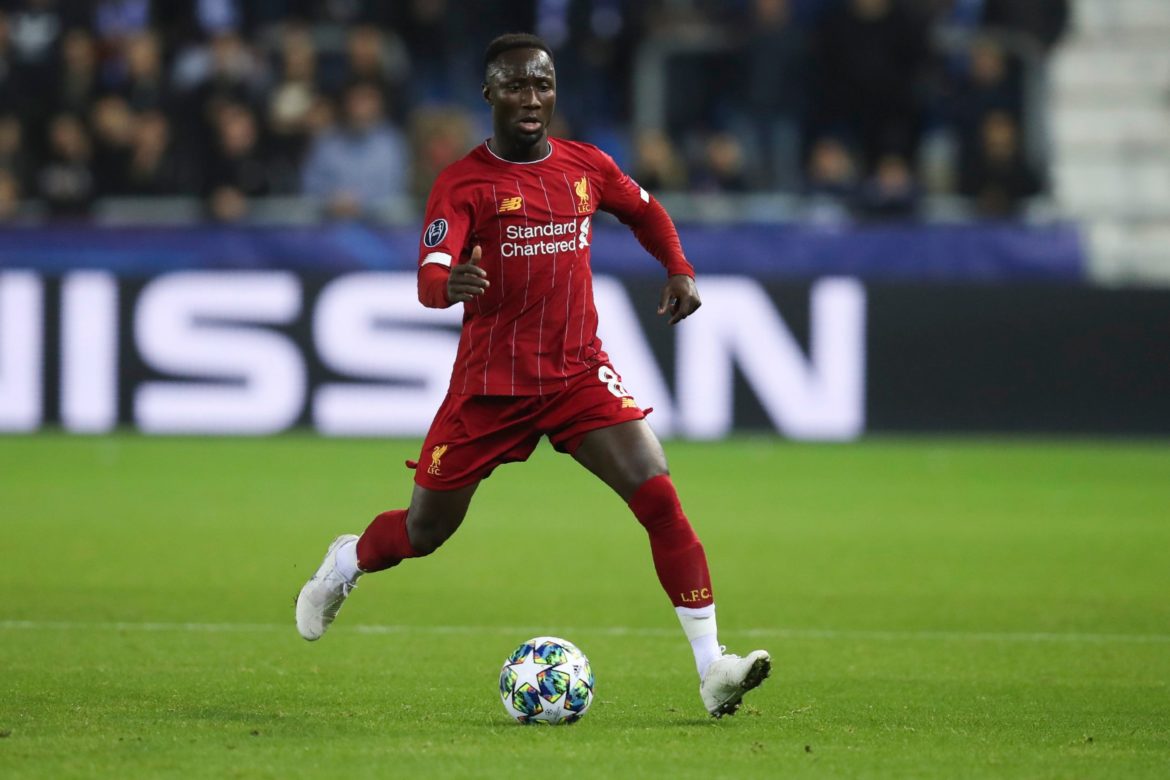 Best posts of the week, selected by Chris Rowland and Daniel Rhodes:
1 – Paul Tomkins on VAR use this weekend, Oct. 27th:
Okay, one more thought – just seen Martin Atkinson booking Zaha for diving then VAR overturning it and rightfully giving a penalty. I heard this also happened in some of yesterday's games and also in some of today's other games.
Why the fuck did it take Matchweek 10 for our VARs to start overruling refs? Have they been shamed into action? There appears to be a totally clear change in the application this weekend all of a sudden. Which is great – genuinely. But only if they all do it. I hope it's continued and used properly.
2 –  Mädchenkliop with some reflections on the current Liverpool team, Oct 28th:
A few things struck me reading this thread and Paul's article.
On big chances for the opposition, I'm not sure exactly how these are measured – presumably on the width of angle/goal space and placement of defenders – but I'm wondering do these metrics take into account the speed of the action or amount of time available for a player to make their shot and indeed amount of time to make a decision? A lot of chances against us this season that according to commentators or stats might have been good chances including both of Son's) have been fluffed because of the tiny window of opportunity afforded by our defenders. Is this timing factor taken into account?
I guess it's not all about split seconds either, but also the signposting/ decision making time afforded to the striker in the build up. For instance, what made Ox's second goal such a beauty was he knew where Firmino was going to put the ball and where the corridor of space was so his decision making about what technique to use was not at all rushed.
I think what's been so satisfying about our performances in terms of goals and snuffing out opposition chances  has been the intent factor – that we've been so in control of what we're trying to do. Which brings me onto my second point which is about the 73% possession stat, which makes me mindful of that now familiar sight of LFC passing it round the cordon (so reminiscent of the all conquering Hansen teams), and that not becoming the stagnant impotence of 'meaningless possession' so beloved of the bitter commentator. We are no longer talking about the need for a lock picker or turbo charged dribbler to break through the ranks of parked buses and yet the ball is still making that familiar journey from flank to flank. So why is it we're able to turn this pattern into an unpredictable one?
I think it's down to the same attention to detail and nuance. Like a magician with cards, you only need a choice of 2 or 3 cards to fool a punter. Is it going this way or that way? One of the many things that impresses about the fabulous Fabinho is his distribution awareness in that central pivot position. He plays very simply, but he's got that great little ball over the top that makes it so hard for defences to guess. It's deceptively simple because it's rarely spectacular, but his awareness of the bigger picture is that good that it ratchets up the unpredictability and the pressure.
On top of that, the whole team have become brilliant in forming partnerships using these simple binary choices to confuse defenders; they know Mané and Robertson are going to go inside or outside, but it's still impossible to predict which. You feel like it's the strength of these relationships that is becoming more and more effective and I guess a lot of tribute must go towards how they build these up through training and cultivating a culture of players wanting to do it for themselves. Henderson's performance was a revelation yesterday in just that way in which he was thinking himself into situations. Playing the odds and using his vast experience.
The other thing I think the stats show is that we can get a lot more goals.  Precision is the one thing that is perhaps lacking in terms of shot placement. We are winning a lot of games through application of pressure and incredibly strong mentality to keep working and maintain concentration.  We're also working the marginal things like making sure we strike the ball really hard to cause mistakes and using our height advantage at set pieces and so on. We also seem to be enjoying the in game pressure and almost mystical faith in our ability to force chances – 'if we kept working we knew an opportunity would come' is the familiar platitude offered up by our players in post match interviews. (I also loved Fabinho's tweet yesterday where he said with relish, 'What a fight!')
But the reason City always top the Goals For charts is that they buy ready made players off the shelf who are (apart from other things), the best at precision goal placement. For our players, work rate and mentality are more of a priority. For this reason, I think, even for sharp shooters like Mané and Salah, cultivating an obsession with shot placement is more like the icing on the cake – to be applied when everything else is sorted. But that doesn't mean they won't get round to applying it! It's still to come I reckon.
3 – Thundyr sparing a thought for refs over VAR. Oct. 29th:
I had a thought today on my commute. "Everyone agrees that it's OK for referees to make mistakes (because they're human, the game is very fast etc), except the referees themselves (whether or not they believe the garbage about how accurate they are)." It's a point of pride – which is fair enough because one should have pride in doing the job well – but it's at the "too proud to ask for help/admit error" stage, which does them no favours. VAR in other sports (and other football leagues) has gone past that, but in England we are butting our heads against it as part of the growing pains.
Maybe it's easy for us to criticise, myself included(!), but I guess we've not considered the feelings of the people involved, who have been (brought up by being) told they're brilliant and make no mistakes for years or even decades only to now have the rug swept from under them with a reality check. It can't be easy to deal with, and here we are impatiently telling them to get over their wounded pride and do the job properly. I don't know about you, but I would be really upset/depressed if my boss and my peers have been telling me how great I am at my job only for one day to be told, "Actually you're error prone and all the rumblings in the past from those outside the organisation about your performance are true, so try to make fewer mistakes from now on because the whole world is watching and we can't protect you or guarantee your job any more." Obviously my first reaction would be one of dismay, that I had been lied to throughout my career rather than being guided towards improvement, but the pressure on me to suddenly outperform myself would be immense.
I'm willing to give the officials a bit more slack from now on, but this "revelation" only hardens my heart further against Mike Riley, on whose watch this entire debacle has been allowed to unfold. I'd take Hackett back in his post in a flash.
4 – Chris refers to the Keita debate:
Keita was outstanding versus Genk, the best player for me, and has one bad half against Arsenal with a load of kids around him and then suddenly he should be sold in the summer?
Slight overreaction isn't it?
Not at all Daniel, it's absolutely not a reaction to one half last night, I don't do that, but rather the formulation of watching him ever since he first played for us. I have not been fully convinced yet, at any point. The odd flash here or there, like in the away game at Palace, only ends up frustrating because we don't see enough of his ability often enough when he is out there. Or I don't anyway, and I'm not alone. Now it may well be that his trajectory has been perpetually hampered by injury setbacks, and now another one.
My point is that we have not seen more than fleeting echoes of the player we thought we were signing, and in those circumstances, the club has to find a way to unlock that potential, and not at some unspecified future date, but soon. Who right now would have him as one of their midfield 3? I'd make him behind Henderson, Fabinho, Wijnaldum, Ox and Milner right now, and I don't think we spent that money for him to be 6th choice midfielder.
He has to start making the case sometime soon, if he can stay fit for long enough. We are right to be patient, Fabinho took a while to settle and adjust, but he's done so considerably more than Naby so far.
I thought he was just OK against Genk, whereas I want to see him seize a game and shake it by the scruff of its neck, be a constant influence. He seems too peripheral too often so far. And even if he was outstanding against Genk (which I don't think he was, merely OK) judging by that one game is just as narrow a sample as judging by last night's half (OK, technically half as narrow, but you get the point! 😉 ).
Maybe injuries are at the heart of this, in which case he deserves some slack, and will get it. And if he is having trouble integrating into his life here, surely there's nobody better than Klopp to have as mentor and guide?
My feeling is that crunch time is approaching for him, probably this season. He needs to have made a stronger case for himself by season end, unless injury is deemed to be the principal reason for his lack of impact. Otherwise he risks just being one of the chasing pack, the bridesmaid not the bride. There is a better player in there than we are seeing, but we must start seeing it soon, that's my contention.
Let me turn this around – if his performance level were to remain around his mark so far for the rest of the season, is that enough for Liverpool going forward into the near future? I realise that the likes of Milner, Lallana and Shaqiri may be nearing the departure lounge from first team duties, but to counter-balance that the likes of Grujic and Wilson, Elliott and Jones may offset that, as well as new signings, with an attacking midfielder like Havertz often touted – which would push Keita further back if he hadn't shown some progress and improvement. We wouldn't want to make ourselves short of midfield options and variety, but he has to ensure he's part of the central debate, rather than being on the edge of it as he is now.
I am absolutely not campaigning for the club to sell him. What I want is for him to kick the bloody doors of the first team down and announce that he is an integral part of it.
5 – MikeB on Klopp's record with transfers:
I wonder if this discussion about Keita is a reflection of Klopp's fantastic record with signings – and indeed inherited signings. Because almost every one of these has been a success and has improved under his guidance, I find myself expecting that every one will do so – and so that 'obviously' it's only a matter of time before Keita comes good and we see what we thought we were getting – if not better.
But under normal circumstances (with a normal not exceptional manager) I suspect I'd be thinking by this time: "You win some, you lose some. Shame. Looks like Naby's not suited to us/the Prem/an English-speaking environment… who knows? Time to move on."
In fact, I'm still hopeful. But I suspect that's my heart not my head.
6 – Kuno on the injury to Keita:
I just want to point out that it wasn't the slip which caused the injury to Naby. I don't get the league cup feed where I am so I watched the game at a later time after hearing Klopp say that Naby injured himself from slipping. I kept an eye on him to see how he injured himself, and because of this it was clear to see he actually got injured with a clash against an opposition player about 10 minutes before the slip. You can actually see him limping after the clash and being stationary, stretching his legs on 2 different occasions. He then slips, probably partly due to the fact he was compensating for his injury, and this is where I assume Klopp thought he got injured.
So he actually plays for at least 10 minutes with an injury which he tried to shake off. During this time, he really was not involved and was hardly sprinting, which would partly explain why so many on here think he wasn't trying. Admittedly he wasn't overly involved before the injury, but up to this point I'd say he was at least less wasteful than AOC, who I thought had a very poor first half.
Articles published since last Friday:
Sunday October 27th:
Post-Match Analysis: Liverpool 2 – 1 Tottenham, by Daniel Rhodes.
It was billed as a repeat of the Champions League final, and had a similar start – except this time is was Tottenham who scored the early goal in the first minute after a speculative Son shot was deflected onto the bar and then back into the path of Kane a couple of yards out. However, that was about the only similarity with the final, as the Reds went onto to dominate the whole game, and in doing so kept their lead at the top of the league to six points.
Man City Scandalously Lucky With Fixtures – Liverpool Shafted. But Reds 6 Pts Clear, by Paul Tomkins.
This was an absolutely superb performance from the Reds as, just as against Leicester, they absolutely battered the visitors for most of the game, although in this instance Spurs did at least have more than one proper attack, and missed a couple of good chances they created on the break. Indeed, this was the best the Reds have played against Spurs in a fair few years, and a draw, let alone a defeat, would have been a travesty.
This looked like being a record-breaking game for a goalkeeper as Paulo Gazzaniga made save after save, but in the end the Reds – in the face of some hysterical play-acting from Kane – deservedly rolled Spurs off the pitch, albeit after a slightly nervy last few minutes. Spurs even had a massive slice of luck when their goal rebounded off the post straight to Kane; how's that for getting all the breaks? (after Harry Kane, speaking to Sky Sports. had said: "Liverpool are getting those little breaks at the moment.)
Tuesday October 29th:
Unexpected xG – What Makes the Expected Goal Models So Different?, by Daniel Rhodes.
… whenever I use the expected goal models there are numerous questions about the methods used, and ultimately the value of them when assessing a sport with so few critical events (goals). To stand as a reference piece for future questions, and to help compare and contrast those models who publish their shot values, hopefully we can understand the fundamentals and flaws of each individual xG approach. And while we are at it, watch Liverpool's biggest chances this season – which is always a nice bonus!
19/20 League Cup Preview | 4th Round | Arsenal | Anfield, by Gary Fulcher.
This will be the 15th meeting between the two sides in the League Cup with both teams winning five games apiece, although four of Liverpool's wins have came at Anfield where the Reds boast a record of four wins, one draw and one defeat against Arsenal.
The Gunners' only win at Anfield came in January 2007 in the 5th round, recording a 6-3 win with Júlio Baptista scoring four goals, two years before Arshavin repeated the feat in more in-famous circumstances.