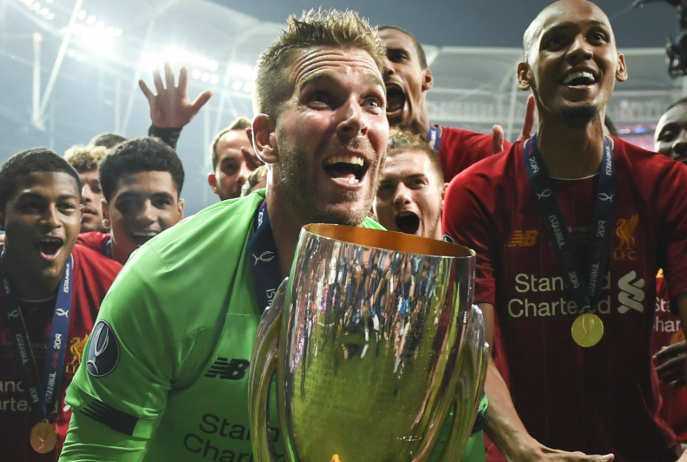 Best posts of the week, selected by Chris Rowland and Daniel Rhodes:
1 – Jeff on how well run Liverpool are these days, October 14th:
Liverpool is built on a far different business model or football model or just plan built differently than the Spanish giants or Bayern or PSG or Man City. Therefore, if you want to understand how Liverpool operate you need to relate to how Liverpool operate. First, Liverpool want to bring in players who will be better performers in Liverpool than they were at their previous clubs and on this point you have Salah, or Mane, or Robertson. Liverpool also are looking for players who are massively under valued in the modern transfer market and everyone here knows the names I could list. Second, sometimes you need to spent big money to bring in players who you have a real need for and the players you want will require you writing a big check – VVD and Alisson. Third, in the modern world of football if you know how to develop young players, you will save untold millions and Liverpool with TAA and some other young lads look as if they will be turning out young lads who will be quality first team players for Liverpool.
I have very briefly described the model that Liverpool are operating with and in today's football world it is a unique model. Liverpool are run as a business and while it took some time for FSG to sort things out in Liverpool. anyone who has read Paul's recent book knows that Liverpool have built an organisation that will stand Liverpool in good stead for years and years and years which is in reality Liverpool reverting to the days of Shankly, Paisley, Fagan, and King Kenny the first time.
Final remarks, when they came who thought that Mane, Firmino, and Salah were flavours of the month or that Liverpool was operating at the top end of the transfer markets. Indeed, under Rodgers Firmino look as if he was a bust but today every Liverpool supporter is thrilled to have Firmino in Liverpool. I say that Liverpool have the scouts, talent evaluators, a transfer committee and a manager and coaches who will identify players who are quality and not fall victim to buying players of the month. I am more than happy with how Liverpool are run and I hope and trust every Liverpool supporter realizes that Liverpool is the best run club in England and more likely than not the best run club in Europe. Life cannot get better than this state of affairs.
2 – El Indio responding to a Manchester Evening News article by Stuart Brennan in our Poor Media thread, Oct.15th
If one had a look at Stu Brennan's Twitter page header they would see an image which looks like two blokes trying to interview Leroy Sane. It doesn't take a turtle reaction to understand that he's from the other side.
I mean fair play to the guy in his attempt to asses the current European Champions with a mixture of adjectives that remind you of neanderthal commentary, 'Oh Jim, they are dominating. They are going to blow them apart! Oh my they are gonna score any moment. Oooohhhhh shite they have conceded' (which is what we hate on our telly sets/streams. I'm waiting for the day to get a look at the tactical camera view of NBC that Jeff has told us about)
Football isn't blitz, we tried that to great effect. In fact we did that to his beloved City team. Twice. Once in the Premier League, and a few weeks later in the Champions League in 2017-18. (And we did that to most of the teams until our plan came off in the final of 2018 when 1/3rd of our star power was illegally tackled by a fraud of a defender)
It works to great effect but sometimes you need a pause, try a calmer approach. It's about spaces, and how you control them, regroup, stick to the plan. Bloody hell, if things go out of hand wait for it.
City with all their wealth have a good personnel of attack, and some of it even in midfield but the shit show at the back is quite astounding. Millions, and millions more have been spent on the back line that has an Argentinian defensive liability which makes Škrtel's shirt tugging look normal, and an ageing 35 year old midfielder, who was recently praised for having a tactics board at home by MEN, who's legs have melted, and cannot get away with cynical tactical fouls.
If City's legend had been sent off by the referee, we wouldn't have lost the only match last season, and possibly won the double. A lot of people tell me Kompany isn't that kind of guy, well look at that clip, and him mouthing 'P*ssy' to Salah after a leg breaking tackle. In any other job in this world that's a sackable offence.
And it isn't just a game where you can cheat by hiring a vast collection of über-athletes. Look at the circus in Paris (AS Monaco had a great strategy until they were stripped of all their good players making them look like League One side). Look at the disjointed approach in Barcelona, and Madrid.
There should be a different sort of exam for footballing journalist. Sure you've got passion, sure you've got your multi-billion dollar team to write about – but hey let us see if you can pass the footballing IQ test?
If people are required to take driving test for driving capabilities, then why aren't footballing journalists asked to take equivalent football tests?
Stu's world of football is so biased, and unpleasant that I wouldn't want to converse with the man. Football is a language that is spoken by millions of people through their limbs, their eyes, and their brains. It doesn't care about age or nationality. If you are good you'll speak it well. If you aren't you will be found out. So why are the people who are covering it not allowed to be screened to spread their views about it?
And I'm pretty sure there are many like Stu who are part of the industry that value scoop/connections rather than insightful writing. (Even Jonathan Liew sometimes comes across as a charlatan, waxing lyrical that other seem to think highly of when it is unnecessary. It's like a Hollywood script, and I'm sometimes put off by it. An insight can be driven a number or just a few words. Take for example Jonathan Wilson's examination of our 4-0 drubbing of Barcelona. It wasn't just a match report, it was rather an insight into an obsessive identity of a club in a rebellious part of Spain matched against a club north of England that thrives on organised chaos. The outcome lead to irreparable damage to the current playing crop at Barcelona who then squandered a less spectacular final few weeks later to an unfancied Valencia team.)
It's a complete waste of internet space, and a complete waste of our precious time.
3 – Red Mick on the same discussion thread, Oct.15th:
I spent more years than I care to remember in the company of journalists, including football journalists. Print football journalists are,  in my opinion, a dying breed. They write for a general audience only interested in an unthinking narrative of the game as it appears on the surface. Hence LFC v Leicester is a tight game won by a Mane dive in the last minute, when in fact a thorough analysis of the game's patterns reveals the truth, that Leicester were lucky to escape a hiding.
These journalists are being rapidly overtaken by internet sites catering for thinking fans ( like TTT and The Athletic) who want a good deal more than the conventional news sources, especially  the tabloids, can offer. Tabloid football reporters tend, even in private life, to accept and proffer the easy narrative. You only have to be in their company for ten minutes and you get an in your face version of the execrable Sunday Supplement. As I say, their time is drawing to a close. Intelligent and enthusiastic fans can now get so much more from internet sites dealing with a specific club or the game in general. For me, the landscape is better than it's ever been.
As for the less intelligent, less curious supporter, I suppose we will have to put up with the Twitter abuse and moronic comments (by presenters and callers) on 606. My one regret in all this is that the BBC has made little attempt to raise genuine knowledge of the game. Its choice of what are laughingly called pundits remains a stain on the corporation's  sports department and its shallow pursuit of computer clicks and off-the-peg controversy.
4 – Tash on the form of Adrian since coming into the team:
Coming in as a late addition to a squad – only days before the season starts – playing every game (bar the League Cup) and stepping back out with the team 8 points clear at the top of the table and having not even drawn, let alone lost a league game, is incredible.
Throw in being the hero of the European Super Cup Final on his debut – with Klopp screaming "Adriaaaaaan" in to the camera – and it gets even better. He is already part of Liverpool folklore. Forever part of this season. And perhaps, perhaps, part of a season which gets even better. He truly deserves his part in the story.
He had his wobbly moments, but never when it truly mattered. And he made some really great saves too. On occasions when it really mattered. If we win the League or Champions League he will thoroughly deserve his medal.
We are of course delighted to have Alisson back, but thats a measure of Alisson's quality rather than Adrián's.
5 – El Indio with another belter on the 'Man Utd could be relegated thread':
Of all the things revolutionized around the world, be it a car design, blue jeans, Fanta, cathode ray tube, MP3, microphone, X-ray or even the creation of Fahrenheit, Germany possibly gave birth to one of the finest modern football structures in the game.
A lot of people say that necessity is the mother of all invention. I think that's wrongly construed. Lesser/no resources (and for dramatic effect one can substitute the word poverty) leads to innovation/invention on the foundation of whatever is available.
The vast riches of United makes them think that they can afford to make mistakes while they keep on onboarding brands to fund the on pitch purchases. Well if you're shit on the field nobody is going to gloss it to gold, and showcase it on the trophy cabinet. The duo of Gill, and Ferguson got them as far as they could but City came up with their infinite wealth (and investment in technology) to beat them again, and again.
The level of incompetence at United is startling. This afternoon Daniel Taylor published an article in the Athletic which seems to be a preview for the weekend clash but with Edwards' name mashed in a headline to showcase the difference. He mentions that Edwards is the man United should have for their vacant director of football post. The vacancy has stretched for more than a year. And in the meantime their team is in a disarray. Gone are the days where they got in a player without improper background checks (Rojo is cited as an example), rather there are analysts, hundreds of scouts (who by his math watch 38 matches/highlights per day), and number crunching team that finally presents target to Matt Judge/Ed Woodward. There's also a United premium apparently which United are willing to pay. It seems great to read until you look at their acquisitions, and realize what the f*ck was the money spent on? Our whole back line costs lesser than two of the value of their defensive signings combined this season.
United are buying to solve problems across the pitch. The problem is that staff that had sanctioned the purchase of the personnel is not able to figure out how to use the personnel.
And then there are the owners. Bought something, got lucky with something but didn't do much.
The difference between our owners, and theirs is Billy Beane (Or Sandy Alderson). He influenced a structure that revolutionized a game, took everyone by surprise, and made JW Henry think, 'How is this dude able to do it?'
In poverty (for a better word the least payroll in baseball), Billy found a solution with his group. And they got there before anyone else did.
Then Michael Lewis came along, wrote a book (Pissing off Paul dePodesta who thought that Billy was giving away some parts of their process for a book!), and Henry went on to hire a janitor whose book inspired the revolution with a very simple idea (and incidentally a couple of World Series as well).
NESV/FSG realized that structure matters the most because within a structure a group of average people might get you good ideas but if you substituted them with good/very good people they might get you a spaceship.
This experience beats every goddamn club in the league. It's from another continent but after a few years of failure to launch they've got this one so right, that they want to copy it down to the last data crunching analyst at end of M62.
The Streak: What's in it for us anyways?
I always go back, and see the dramatized version of Oakland's 20 game streak. I really like it because of two facts.
1) No one gave a chance to A's to do something like that. Crushing ball, and adding W to the column week in, week out.
2) Every one is f*cking amazed by what's happening. They call it the great aberration. It doesn't fit their narrative, and this is called out in the dramatization.
3) And even though I said two, the third is pretty important. The A's stuck to their strategy irrespective of what happened.
Paul Paul DePodesta laid it out in the book, Moneyball, while analyzing a video
"It's looking at process rather than outcomes. Too many people make decisions based on outcomes rather than process."
I can't remember if any team after the A's did the same, and I think I wouldn't be bothered. The way they did with that limited amount of money, I don't think it can be replicated again.
And this brings us to Liverpool. Who remembers the 3-1 defeat in Kyiv? Ramos lampooning every criticism he received for his assault on Salah. Bale/Ronaldo putting their future in doubts. That's the price of winning the European Cup for the third time, satirized by the prima donnas at Real Madrid.
How many teams could have moved on from that? Spurs don't seem to able to cope up after losing in a lesser cruel fashion (A defeat is a defeat. But the way we lost, well it wasn't great because we knew what we could do. And we weren't allowed by illegal means).
And yet we went into another final with in the space of a year while defeating Real's arch rivals in a drubbing that they would sell their souls for. That 4-0 defeat will make haunt them in every knockout away game. No lead will be seen from a position of strength rather suspicion will be cast on whether it could be defended.
And it brings us to our latest failure from last season. We came close by a point (and a red card not given). We failed. We didn't get bogged down by that. We went again on this fabulous run of victories. Eight wins. Seventeen on the trot if you count from last season. One short shy of the billion dollar club's Man City. Incredible that four years ago we were humbled by Seville who could've guessed we would put the billionaire's from Manchester to shame.
It may seem like a cup final to everyone at Manchester with expectations lower than usual because we have been here. Their reserve 'keeper will call upon the powers of Zoff/Yashin combined to keep the ball from getting in the net, their bit part players will try to tackle everything in every fashion irrespective if it breaks bones, and the referee will be biased that will make Ferguson proud of his dark arts. But if we win by any chance (or rather actual xG) we will shame a broken club from within, and a wealthy club from across the town.
And just for that matter I think the Streak is important because the parallels between the dramatized version of A's streak, and our reality on weekend are twin events that only this sporting universe can conjure.
An excellent night time, and thought provoking piece, Mark. And I remember Law saying in an interview that he didn't relegate United it was actually the other team that managed to win. Quite incredible!
Articles published since last Friday:
Monday October 14th:
Where Are They Now? Rating the Reds' Previous Transfer Targets: Ben Chilwell, by Daniel Rhodes.
… he'd probably cost upwards of £50m, and the only rational conclusion would be to say there's very little chance we will try to buy him. I may have said "buy, buy, buy" at the end of the last article, but times have changed; we will never be like Man City who pay ridiculous fees for back up full-backs. We've got the best in the world already, for the price of a Kevin Stewart. Either way I do think Chilwell will be playing for one of the big boys soon enough – just not us.
Tuesday October 15th:
Exclusive: Deleted Chapter From "Mentality Monsters" – Cup Games and How They Tend To Affect League Form, by Paul Tomkins.
I have the clear data that shows how much going deep in Europe's premier competition can often take out of a club's league form. But it's always just probability, based on precedents. There is no hard and fast rule that says these things cannot be done; just that they are highly unlikely. In a sense it's easy to see why Klopp wanted to push hard in both competitions, as any signalling of weakness might allow his players to think the task is impossible. And it turned out he was right: Liverpool took both competitions to the wire, failing to win the league on the final day but winning the European Cup.
The truth is that there was only one single exception to the rule that reaching a Champions League final takes a chunk off your league points tally; nine times an English club reached the final between 1999 and 2018, and eight times it had a lower than expected league points tally, when compared against the season before and the season after. Liverpool's trip to the final in 2018 kept the trend going: fewer points that season than the one before and far fewer than the one after.
Wednesday October 16th:
Why It's Not Impossible Manchester United Could Be Relegated, by Mark Cohen.
Neville's thinking – and this is mirrored by the entirety of United's upper management – is that Liverpool have 'stumbled' onto Klopp, who himself has 'stumbled' onto the right 'procurement system' and United need only wait their turn. In his world – United need to keep spending large, and eventually, naturally, they will happen upon a group of players who can dominate the one-on-one's and create a winning 'ends' domination team.
This thinking is wrong, and it has led United to five managers in six years alongside a net spend of 700m Euro (transfermrkt). For comparison Liverpool have a net spend of 189m Euro in that period. Startling.
More astonishing than that, United have spent this money with absolutely nothing to show for it –
If we look at the 2019-20 United squad, we see that Woodward has bequeathed old Ole just 136 premier league goals over the previous three years and seven games, or roughly 40 a year. Liverpool have 287 or 90 a year.