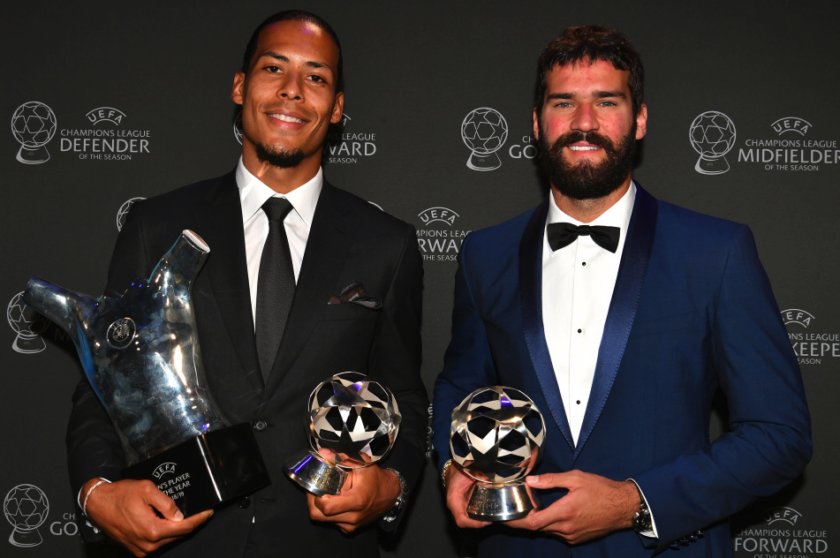 Posts selected by Chris Rowland and Daniel Rhodes.
This week's round-up brings you some of the best comments on the site, together with some samples of the articles we've published.
If you'd like to join our troll-free community and enjoy some intelligent debate about Liverpool FC and the wider world of football, and indeed the wider world generally, see the 'Subscribe' tab at the bottom of the page for details of how to sign up.
1 – Hesbighesred on doping in football, August 26th:
Incidentally, Re: doping I have absolutely no doubt whatsoever that it's widespread in football, probably to the point of being endemic. In all honesty, I wouldn't be surprised if we were doping as I doubt there are many teams that don't.
Firstly, there's the historical context – Wilson in 'inverting the pyramid' writes about both the great Cruyff Ajax side and Lovandovski's Kiev having been doped. And does so in such a way that it seems like it would have been commonplace.
Secondly, football's doping tests are laughably inadequate, not even remotely fit for purpose. And it's clear that even with strict controls as in the Olympics and cycling now there are still plenty who dope and get away with it.
Thirdly, football's governing bodies know that their controls aren't up to standard, but refuse to reform them. Why not? As with referees, if there is clear potential for corruption which is not even remotely dealt with, you're left with the conclusion that it's because the corruption is actually being tacitly accepted, if not encouraged. And why would that surprise anyone? Football on the whole is blatantly and comprehensively corrupt at all levels, why would an administrative body so friendly with brown envelopes suddenly develop a conscience with a form of cheating that, unlike most others, actually improves the product?
Thirdly, we've had numerous stories from the likes of Ronaldo and Ramos conveniently evading drugs tests. If those stories are true, why bother evading the test if you weren't doping? Why do it in such an obvious way if you weren't confident that your club afforded you some immunity?
Chuck the odd young player doing a line of charlie and the odd no-mark at a smaller club under the bus every now and again to give the appearance of taking things seriously and woohoo, as long as the kick backs keep rolling in everybody's laughing.
2 – dawerßhönü on a possible elite-level bubble burst in the transfer market, Aug. 26th:
But if Salah was to leave, it would only be to Real Madrid or Barcelona, and for £250m; and even then, can they afford that anymore? He'll be 28 next season, and as such, freshening up the attack with £250m wouldn't be a disaster, seeing as Firmino and Mané are at a similar age.
This is a very interesting point as well – has the stupid money for players like Coutinho and Neymar and the wages of players like Sanchez caused a natural bubble burst?
If Neymar is worth £200m then Salah HAS to be worth £250m – in which case are we about to see a time when the best players simply DON'T leave their club because no-one is willing to pay that much anymore? Especially in the UK with the dropping value of sterling (currency not Raheem)….
So we might find a period of a few years where the top 1 or 2 percent no longer move – great for us, awful for teams who need to replenish from outside their current pool.
This might have a very interesting knock on effect. It might create a natural pay cap… or make China the best league in the world.
3 – Garythespud after news of Bury's expulsion from the Football League was confirmed:
Is it wages? Have they ruined the game? If we go back 40 or so years, wages probably weren't 70% of a club's turnover? Players in the lower leagues are on £5k a week which is madness for businesses turning over virtually nothing on gate receipts and surviving on the little TV money they get. After Bury, there needs to be:
Discussion how the leagues distribute the wealth. Skimming billions off for PL TV money isn't right.
The implementation of regulations about ownership. Dale clearly was not fit or proper and the EFL turned a blind eye.
A wide ranging investigation in to how other leagues in Europe work this.
There are no easy answers here, however, changes can, and should, be made otherwise Bury will be the first of more than a few.
4 – Michelle on Virgil, and Man City's PR failure with another easy group:
Big Virg! That's what happens when you come to a club with a real European pedigree and a manager who understands how to win the big prizes.
We can rue the ridiculously easy group of City–again–but in truth, what City need are big games against formidable opponents. They are not going to build a worldwide fan base by playing Atalanta and Shakhtar Donetsk, even though I would not put it past those sides to get something off City. But no neutral will stop what they are doing to tune into those games. And the PR value of the UAE's investment in the club relies on getting more eyeballs on City (and fewer eyeballs on the UAE's domestic and regional activities).
5 – George, on an article written by his son Daniel on TTT:
As Daniel's dad I now have an idea of how Trent's father felt when he made his Liverpool debut! When I was Daniel's age I seriously thought about becoming a sports journalist but ended up following a career in the law instead. Part of me still thinks I should have taken that alternative path but reading the quality of writing on The Tomkins Times makes me realise that I could never have reached that level; perhaps I did not make the wrong decision after all. Hopefully, if Daniel continues to develop as a football writer he can give me a guided tour of that untrodden path…
6 – Paul's reply to George above:
Thank you to you and your son for sharing this article with us, as we continue to take a trip around the world!
Remember – I failed my English O level twice, the second time being as a GCSE, as O levels were replaced. I passed third time, once I finally got into reading at the age of 17/18, and then subsequently into writing. I spent years writing fiction as a hobby, on and off, and many years later ended up as an unpaid "football writer" (aka "blogger", I suppose!) on various LFC websites, before finally making some money from it five years later (and four years after that, TTT was born).
If you love something and you work at it long enough, you will get better at it, and if you keep improving you stand a chance of making a living from it. Perhaps the problem now is just how the hell does anyone get noticed, now that everyone wants to be a sportswriter!
Also, we all continue to learn unless we close our minds, and TTT helps me to learn and improve all the time. Of course, the earlier you start, the more of a head-start you have!
Articles published since last Friday, with excerpts:
Sunday August 26th:
Post-Match Analysis: Liverpool 3 – 1 Arsenal, by Daniel Rhodes.
As Arsenal rocked up to Anfield, they would have been well aware of their recent failings on the hallowed turf. Emery himself said they would rather not play us at all. And while their fans can travel back down to London in the knowledge Pepe dribbled past Van Dijk (the most annoyingly pointless stat in football history), Liverpool fans can celebrate three points, three goals, and three wins out of three.
Monday August 26th:
Reds Start Season Perfectly To Become Record Breakers, by Paul Tomkins.
In terms of bought-in attacking talent, Arsenal should be lightyears ahead of Liverpool. It's easy to forget that they have a £100m player (after inflation) on the bench in Mesut Özil. With inflation, Özil, Pépé, Pierre-Emerick Aubameyang, Alexandre Lacazette and Henrikh Mkhitaryan – five players – cost around £300m; Liverpool's five main attacking players – Origi, Firmino, Mané, Salah and Xherdan Shaqiri – cost £160m in 2019 money. The Gunners spent £140m this summer, and got Dani Ceballos – worth a pretty penny – in on loan.
Gary Neville, whom I'll get onto in more depth in a bit, noted that Liverpool bought three £30m strikers and made them world class; and he's spot on, although with inflation it's closer to an average of £40m per player. Even then, that's not a great difference, and still represents three bargains.
Tuesday August 27th:
My Day at the Match, All the Way From South Africa – Arsenal (H), Aug.24th 2019, by Grant Thiselton.
What I experienced was a rich tapestry of colour, fluid motion, sublime skills and intense drama driven by an immense wall of noise. For the first time I saw the whole tapestry. Excellent positioning, intelligent running, immense defending, sublime passing with the occasional mistake which, when all viewed  together, produced a breath-taking masterpiece woven by the master weaver, a certain Mr Klopp.
I don't care if I never experience another day like this one, I will always be able to say, "I was there". It's Liverpool, it means more. So much more.
My Day at the Match – Arsenal (H), August 24th 2019, by Chris Rowland.
Just to make traffic issues worse, Merseyrail are on strike, there are road closures on the West Derby Road and the Scotty Road flyover is closed, which means where we normally would get a taxi from in that region is no longer open to us, and more people are chasing taxis due to the closure of Merseyrail. We end up walking as far as the Ship & Mitre before finally getting a taxi at about 5.10. We make it into the Kop as they're kicking off.
It's sweltering in there, and pretty soon my shirt has a dark red band across the chest. Most unpleasant! The atmosphere is buzzing though, and the Arsenal fans and the TV audience are reminded pretty forcefully and regularly that we are the champions, champions of Europe.
At half-time the consensus is that a second goal will kill Arsenal off and they'll collapse. And they do. Salah's second goal is such a thing of beauty that Paul and Bob behind me have tears in their eyes.
Wednesday August 28th:
A Day in the Life of Limassol's Anfield, by Daniel Zambartas.
Every week, over one hundred Reds, mainly local, turn up to watch Liverpool in action. Drumming, singing and shouting, the Liverpool family gather round at Barley's for hours before, during and after a match. After Liverpool's Champions League success, the Club released a video featuring celebrations of the Reds 6th European cup victory from a variety of different cities around the world, including footage from Barley's in Limassol. The clip is only a few seconds but displays the sheer pandemonium the fans at Barley's caused on that special night out of joy from Liverpool's glory. For the rest of this piece, as a Barley's regular since it was designated the pub in 2015, I will be describing a more detailed insight of the Limassol Reds' experience of a match day at Barley's.
Barley's is Limassol's Anfield. The bar section of the pub is the Kop – the fans stand up for the whole game and sing and shout louder than anyone else. The Main stand is the outdoor section of the pub, this is where the majority of fans are found and there is a mixture of consistent fans that go to the pub weekly, and fans that are going for the first time or turn up occasionally. Inside the pub, the Kenny Dalglish Stand and the Anfield Road end is seen.