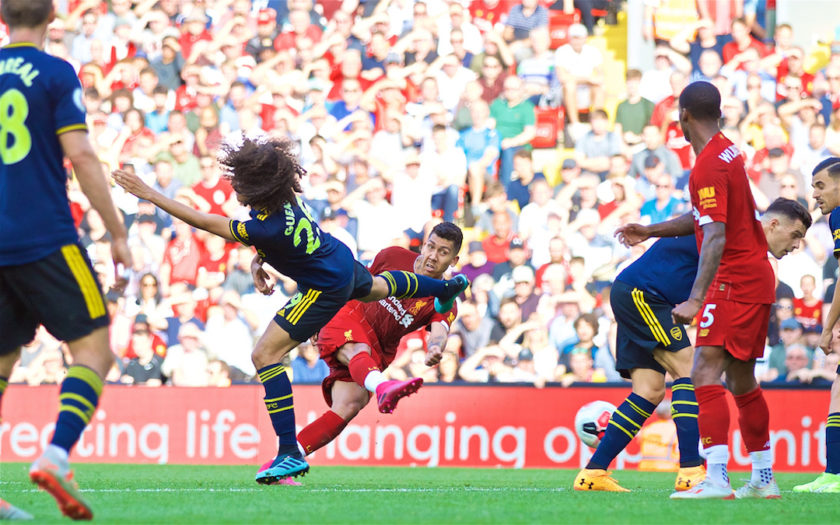 When I read the accounts on TTT from Liverpool supporters in Oman and Kenya and South Africa, and see what they and others go through to get to a match, I vowed never again to complain about the problems caused bya combination of TV-revised kick-off times and the wheels coming off the national train service.
But here we go – my first Anfield game of the new season was dominated by trains!
OK, some extenuating circumstances. It was a Bank Holiday weekend. Liverpool and Man Utd were both at home – there's 128,000 extra people on the move for a start. But there was also Manchester Pride – another 200,000 apparently. And Creamfields – another 100,000. And the Ebor race meeting at York. And another music festival in Birkenhead. The Liverpool/Manchester area was beset from all directions.
Outbound went OK though. My train into Manchester was only ten minutes late, and the train from Manchester to Liverpool on time but standing room only. It's only 35 minutes though. All the problems were waiting for the return journey.
A gorgeous and really hot summer's day in Liverpool, and our mate Bob who lives in Liverpool has called the Pump House in Albert Dock as today's meeting place for the local contingent and those of our group travelling from various places. As I'm in town just after midday for a 17.30 kick off, there's plenty of time for a leisurely pint in the Crown outside Lime Street station, where I arrange to meet Dave and his daughter who is at Uni in Liverpool. Dave now lives in Northumberland and has come in on the Newcastle train. Like me, he fears for the quality of beer and pub we may be in for at Albert Dock, so we call in at the Caernarvon Castle en route before arriving at Albert Dock around 1.30.
This article is for Subscribers only. Details of how to sign up are at the foot of the page.
[ttt-subscribe-article]