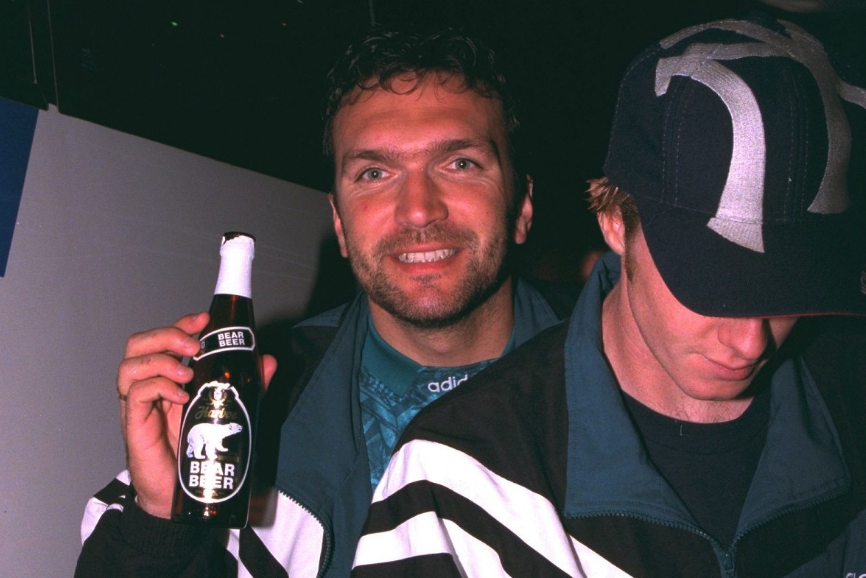 Posts selected by Chris Rowland and Daniel Rhodes.
This week's round-up brings you some of the best comments on the site, together with some samples of the articles we've published.
If you'd like to join our troll-free community and enjoy some intelligent debate about Liverpool FC and the wider world of football, and indeed the wider world generally, see the 'Subscribe' tab at the bottom of the page for details of how to sign up.
1 – Paul Tomkins on the use of player loans, July 22nd:
Part of the problem is that players break through at different speeds for different reasons. (Although my theory has always been that speed itself is a factor; quick players break through younger.)
So, a supremely talented youngster, like Michael Owen, broke through and scored goals for us aged 17. So he didn't need a loan. His overall game was very raw, but he was quick and he could finish, plus he was confident. However, the situation was that Robbie Fowler was getting injured, Ian Rush had moved on, and Stan Collymore was a "dickhead". So he broke through when the club was effectively out of options, in the days of a smaller squad size. Had Collymore been as good as he was capable of being (which was awesome) without being a disruptive, malignant presence, and had Fowler not started to get injuries, Owen may not have broken through at 17, and without game time he might have had to go on loan – although loans were rarer back then. Equally, the gap between 1st team and "reserve" football has grown and we don't have competitive B teams in English leagues like they do in Spain or Germany.
There was also the loan designed just to get someone off the books, which is essentially what we did with Lazar Markovic in recent years before just giving him to Fulham. Another (rarer) type of loan is to wait for the manager to change (so rather than sell the player who isn't getting picked, loan him out as the manager may be replaced).
I know that the LFC policy these days is to make sure young players sign long-term deals before they go on loans, as they are going on loan with the aim of returning as better players. (If that increases their value, great, but the aim is to give the manager better options.) The worst thing is to loan them, they improve, but then they are 12 months from leaving as their contract is up.
But the problem with a loan is that it's unstable: thrust into a new team, for a short period of time, often in a pressurised situation, and the manager may change, and there's not a lot of time to settle before the loan ends; whereas being gradually introduced to a team (as City are doing with Foden and did with Shaun Wright-Phillips 15 years ago, about whom I named a syndrome!) is often a far gentler process. However, if the loan goes well but the player still isn't quite ready, it could be off to another club, ideally at a higher standard of football. Liverpool now often penalise a club if they take a player on loan and don't play him.
Chelsea's most iconic players of recent times (John Terry and Frank Lampard) both went on loan as youngsters (Lampard when he was at West Ham). David Beckham went on loan to Preston. Rio Ferdinand went on loan from West Ham to Bournemouth, Ashley Cole from Arsenal to Palace. So, those five of England's "golden generation", with 100 caps on average between them, all went on loans. Others, like Steven Gerrard and Michael Owen, were eased or thrust into the first team (at LFC) in times of crisis. In Spain, these players would have just gone out to the Barca or Real Madrid B team for a season or two.
Kane had lots of loans, but TAA was fast-tracked at LFC due to injury. A lot of our best youngsters (Fowler, Owen, Gerrard, now TAA) were thrown in at the deep end when needed, often at a time of crisis or uncertainty, and came up swimming.
2 –  El Indio after Liverpool's friendly against Sevilla in Boston in over 30 degrees, July 22nd:
Understand the reasoning behind the weather changes, Jeff. But the world is changing. Just a few days ago, a friend of mine sent me an article that the Arctic ice cap will be ice free earlier than the predicted year of 2050.
Gone are the days when there was surety of lesser temperature fluctuations, and other weather parameters.
While we can pause such events, I think the future of football will greatly depend on the temperatures globally.
We may have to shift entire season starts from summer to autumn, then take a pause, and restart again after winter. Or maybe the logic of roof covered stadium would be the bare minimum to control temperature inside the stadium. Or maybe the duration of the match should be reduced from the bloated 90 minutes to 60 minutes.
Athletes aren't super humans or maybe there might relaxation of performance drugs to allow players to just play?
We can't just accept changing conditions as part, and parcel of the game because we are in an extraordinary situation where red lights are flashing for a bust cycle on the planet. Non-conformance to this menacing change needs to happen earlier than usual.
Meanwhile, the headliner for this (non-conformance) is the biggest fuck up (after the Korea fracas in 2002, especially the match against Italy, and Spain) in the history of football which is going to happen in 2022 in the form of FIFA World Cup.
Qatar is running behind in schedule in terms of preparations for the World Cup. Infantino has floated the idea of sharing the tournament games between other Middle East countries who are not part of the infamous blockade on Qatar.
If that isn't the case, Infantino wants a 48 team World Cup as well despite qualification having started in last month.
I think the sport needs to swim with the current tide, the problem is little or no reforms are going to sweep it away as they work against the tide.
3 – Kiat Hong in a debate about ownership of Premier League clubs, July 23rd:
Now – not that I'm defending the human rights atrocities happening in the middle east, but I am reading Soccernomics (2018) at the moment and the authors did raise some interesting counterpoints on why sugar daddies are good for football. I can therefore provide a devil's advocate view of these things.
Sugar daddies are good for football because they inject money into the ecosystem. Would you rather have the Glazers who took 1 Billion out of the club (either $ or £), or you would rather have Abu Dabhi who injected £1 Billion into the club. The Glazers have left Old Trafford to rot (Jonathan Wilson remarked many times how shabby it is), while Abu Dabhi built an enormous state-of-the-art training facility and youth academy.
The mad money sugar daddies inject into the transfer market can help smart teams. In a way, the Qatari's move to buy Neymar from Barcelona had a great ripple effect of disrupting both PSG and Barcelona while helping Dortmund and LFC (suffice to say we happily paid whatever it took for VVD thanks to the money from Coutinho).
Sugar daddies are also the only way for any club to break the glass ceiling established by the ruling aristrocrat (LFC is one of them). While the Man City supporters seem to actually love the club more when they were hopeless, there are many other clubs with high ambitions but are simply out-muscled by the lords of the land. The supporters of of Newcastle, Aston Villa, Everton, Leeds would all love to challenge of the title again but they can never do that without a sugar daddy. The champions league money train is such a huge contributor to club finances that being outside of it truly hurts (see Arsenal FC post 2016/2017).
Well… there you go, I'm now off to wash myself ….
4 – Kiat follows up his comment above with this look at the future of player transfer fees:
Another aspect that I'm sure players are now considering (but the public hasn't yet latched on to) is to leave as a free agent. Do keep this in mind when we consider the huge list of players in the last year of their contracts: Timo Werner, Cristian Ericksen, Toby Alderweirald.
From a player's salary point of view – it makes so much financial sense that it boggles the mind why this isn't done by just about everyone. Think of how big the transfer fee of an elite player is, and how ALL of it can simply go to the player's bank account instead of their old club. Many analysts (initially those who come from outside football, but now increasingly from inside) see this as simply inevitable.
Think of Emre Can – his agent pocketed £16M for his transfer to Juve (and god knows how much he makes in salary). Aaron Ramsey is getting paid up to £400K a week to Juve (more than Sanchez or Ozil – what is it with Arsenal players and fat wages). Think of what Mbappe is worth in transfer fees – maybe £250M. If he left PSG as a free agent – most elite clubs in the world would happily pay him £250M over 5 years in wages. Doing that would actually save the club acquiring him some money – because a traditional transfer would've cost the full £250M in transfer fee and likely £100M in wages over the same 5 years.
I actually thought players are largely ignorant of this until I heard this podcast when the host asked John Barnes what his transfer fee would be in present day (http://espn.go.com/espnradio/newyork/play?id=27204679). Barnes was insistent that he'd much rather run his contract down and sign a £500K/week contract as a free agent. If he's talking about it – it wouldn't surprise me if active players are thinking about it too.
We've gotten so used to the whole transfer system that everyone just assumes that is the best way forward. I trust that our recruitment team is smarter than most though – so they can prepare to take advantage of this trend when it hits. Some clubs, most notably Juve, but also Bayern Munich (Goretzka, Lewandowski) are actively exploiting the free agent market already.
The real losers of this are obviously clubs holding players with expiring contracts, but then again, nobody forced them to hold off on contract renewals – and nobody is also going to stop them competing for free agents in the future too.
Acquiring clubs may fear that they will be saddled by a huge contract that is all but unmovable (Bale, Sanchez, Ozil) but they must realise nobody forced them to do it.
Closer to home, James Milner was our most notable free signing, and the club is hesitating on renewing the huge contract given to him as a free agent. Hopefully common sense prevails on both sides though. Milner must realise he got the fat contract as a free agent – so expecting the same again is not easy. Edwards should also realise how valuable Milner is and structure a contract that is acceptable to him. Surely some sort of heavily incentivised contract that sees him matching his current pay if he plays and contributes as much as right now in wins/goals/assists/tackles/covering full-back is fair.
5 – Mike looks at the pool of clubs likely to pay huge transfer fees:
How many clubs across Europe have ever paid £50m+ for a player. I can think of about 12 off the top of my head. And yet we are constantly seeing that X is worth 70m or Y is valued at 80m etc etc.
The actual pool of big spenders is quite small. When you factor in their individual requirements it shrinks again. I wonder if Klopps recent comments are actually about the disconnect between buyers and sellers. We may well have targets but just don't accept the valuations.
Either clubs keep their players or deal at more realistic levels. There are a lot of players that were meant to be on the move that have gone nowhere. We are within 2 weeks of the end of the EPL window and net spend across all teams is circa £350m and Villa (Purslow!) are a third of that!
I see Firpo is now being linked to Barca for £27m , a far cry from the €50m release clause. I wouldn't be surprised if we swoop in for a couple of players. We like our squad, we are assessing sone youngsters and been talking the market down continuously. It seems highly unlikely that we aren't interested in anyone. It seems way more probable that we are but not at the prices being quoted.
How many clubs across Europe can turn down a cheque for say £40m even though they were trying to get 60-70m? Ultimately if players don't extend they have a depreciating value. I'm sure our club totally understands that and refuse to be held ransom for non critical players.
It'll be an interesting last 2 weeks!
6 – Russell with a story of Razor Ruddock and his sense of pride at utter failure:
It's weird and not too cool, but Ruddock is still selling this shit and completely unaware of being sooo far from what is acceptable in a professional sense within a Premier League team or as a representative of that club as a member of The Legends. I watched the piece on GO about a Legends game a month or two ago and was gobsmacked at the shite he was vocalising about how he and others pissed their careers up the wall and the fan's hopes too, all on LFC's wages. He then made it clear that nothing had changed and he intended to get pissed throughout the little sojourn with the Legends over the next couple of days. I switched it off at that point, why watch a load of drunk arl arses? I can do that, every time I meet me mates in town. — Sorry boys, whistleblower Fitzy, strikes again!
Articles published since last Friday, with excerpts:
Tuesday July 23rd:
Ranking the Reds' Premier League Seasons, Worst to Best: #13 – 1995/96, by various.
Chris Rowland: Pretty football, lots of 'after you Claude' tippy tappy sideways passing in midfield whilst the likes of Wimbledon sat back yawning waiting for an attack to develop – that's my overriding recollection of those days. That said, a lot of the football was attractive, with Fowler, McManaman and yes Collymore outstanding at times. Just not always together, unfortunately, which was emblematic of our systemic failure to break the ceiling for so many years. Only Fowler of those three was consistent and reliable, as his season-on-season goal tallies show. But the other two, so much talent but not so much application. Maddening. What might have been, yet again.
Wednesday July 24th:
How Do Liverpool Look in Opta's 2018/19 Review?, by Andrew Beasley.
By identifying where upon the pitch a team's sequences begin, it's possible to assess how high up the pitch they press the opposition and win the ball back. I'm not aware of this data being available before, and it provides valuable context; where the raw numbers state Everton press more often than Liverpool, for instance, the location data shows the Reds do so higher up the pitch on average.