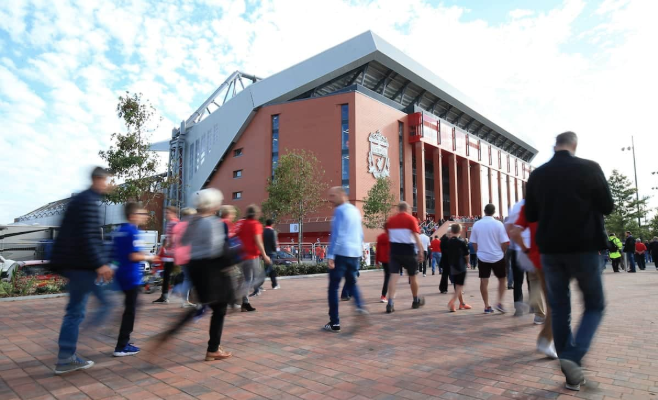 Posts selected by Chris Rowland and Daniel Rhodes.
This week's round-up brings you some of the best comments on the site, together with some samples of the articles we've published.
If you'd like to join our troll-free community and enjoy some intelligent debate about Liverpool FC and the wider world of football, and indeed the wider world generally, see the 'Subscribe' tab at the bottom of the page for details of how to sign up.
1 – Paul Tomkins on the fixation with the league:
If anyone wouldn't be ecstatic with winning three or four Champions Leagues over the next five years but no league is a concern to me!
We've won two Champions Leagues and no league titles in 29 years. Therefore to win loads more of either would be dreamland. The league can go swivel if we could guarantee winning three or four more Champions Leagues. That would make this team the greatest Europe has ever seen in terms of landing the big one in a short space of time! How could we sniff at that? The only other team to do that was Real Madrid before England even entered the competition.
2 – LaibeshtLFC on June 12th responding to Ashley Ward's article on taking his son to Anfield for the first time:
Absolutely gorgeous piece Ashley.
It really brought me to tears..
26th of April this year was my first time at Anfield after following our brilliant Reds for 31 years.
I am from India and am 54 years old. It was my first time in Liverpool too.  My son, who is 23 and a Barca Supporter, was with me. We too managed to get tickets in the Carlsberg dugout. It was the game against Huddersfield where we twatted them for 5 !
Jonathan Naylor – a fellow TTT'er – very graciously saw my appeal for a ticket for this game, and got me one. Miraculously, when the stars aligned and it was confirmed that Barca would be playing us in the CL soon after, and my son then making the trip with me, Jon managed to get me another ticket for the Carlsberg Dugout for the Huddersfield game.
It was an unbelievable night at Anfield. My son and me were completely blown away at the sights and sounds of the game at our dazzling home.
However, we stayed on in the UK, – mostly in Liverpool, with a few days down in London – till the return leg Vs Barca at Anfield …
We managed to get tickets for that most iconic of nights at Anfield too.
I can say with some degree of confidence, that though my son's team lost the tie in the face of our "Mentality Monsters" and the power of Anfield, he definitely has swung his allegiances to the Reds !!!
Post game we were in the bars and pubs in the City Centre … and we were both belting out the Liverpool songs being sung by every band in every bar that night …
We were truly blessed, our first two games at Anfield, one a super spectacle of footballing dominance… and the second of which can only be attempted to be summed up as "the Greatest Night that Anfield has EVER seen"….
3 – Krishaldo on June 12th:
Just for giggles: Manchester United's number 7s have scored just 15 Premier League goals since Cristiano Ronaldo left the club 10 years ago (Di Maria, Owen, Sanchez and Depay).
4 – Jeff on FFP and Real Madrid's summer spending, June 12th:
From the time of Franco to the present Real Madrid has had two piggy banks: the central government and the city of Madrid. When the government signs the checks, it does not matter if you are broke and have debts you cannot pay, you have money to spend. Now, the question in regard to Real Madrid how do you square the money you are spending to Financial Fair Play? The simple answer is the authorities will do what the authorities do and look the other way. Of course, now that Madrid are spending money Barcelona will spend money and it will be funded as always by Catalan nationalism. Will the authorities and FFP apply to Barcelona. Of course not.
5 – Russel with his thoughts on opposition fans' changing perceptions:
Fickle fans, eh? Such-and-such a competition is the most important until your rivals win it, when the one they didn't win becomes most important.
I will admit that winning the EPL has 'monkey on the back' status for Liverpool and obviously has historical context post-Fergie and the perch. If you look around the 'big 5' leagues, however, Liverpool is probably the only club that may value a league title more than a CL title, but only do that while United have won more first division titles than us. Everyone else sees the CL as the premier competition in Europe, and top footballers want to be on that stage. Does anyone really care that Barcelona have won 8 of the last 11 La Liga titles? Even Barcelona doesn't care. But they all care much more about three massive away defeats in the CL knock-out phase of the past 3 seasons than any domestic defeat to Real Madrid in a game or in losing the league title to them. Same for Real, Bayern, Juventus, PSG, Man City. Other clubs don't compete for the CL, with this season's Spurs being the major outlier. Of course, given their efforts over the past few seasons, one can't really accuse PSG or City of competing for the CL… 😉
Liverpool though … We're European Royalty. We're always viewed as dangerous in the competition. The CL seems to have an extra buzz when we're in it, though that might just be my Red-tinted spectacles. Anfield brings something that no other club does, a sense that we belong. Even with our self-elevated attachment to the English league, even if only having a 'one that got away' status, the CL is still the prize 'everyone' wants to win, and therefore we should be winning it instead of 'everyone', particularly now that AC Milan only have 1 more than us. United fans might like believe their club is still safe with 20 league titles to our 18, but as a Liverpool fan I'm much more concerned that Real have twice as many CL titles. We need to fix that urgently.
6 – Justin with some transfer analysis and praise for our processes:
I love that we buy the right players and look at the COST vs BENEFIT analysis of acquiring a player's services. To me, given De Ligt's agent, it may be more trouble that it's worth. Maybe he will do a great job for 2 years but I guarantee if that happens, the agent will agitate for a move to Madrid or wherever. I would rather have great consistent improvement and the team stays together in the way Klopp wants. I don't want Klopp to fight problems created by agents.
Our philosophy until now has the been bu the right players, for the right low price. Robbo, Matip, don't need to buy a right-back, Fabinho, Mane … none of these you would say we're walking straight into the first XI, and yet, they won the Champions League. If Lovren goes, Klopp has a better plan than buy a Riola payer for 70m and paying 350k a week. Personally, I don't think Lovren will go. I don't think Lallana will go. I look forward to seeing the creative solution Klopp has to replace Studge …
YNWA. In Klopp we trust.
Articles published this week, with excerpts:
Monday June 10th:
The Final Glorious Chapter of the 2018/19 Data Viz Round-Up!, by Andrew Beasley.
There are some simple facts to remember when you start trying to analyse football with numbers: roughly 10% of shots are converted on average, while Messi is usually at around 20%.
Move over, Lionel, Origi scored with 41% of his! The rate at which Divock put shots on target, and converted those which he did, is not sustainable over a long period. But we're all certainly glad he scored them when he did.
Shot accuracy is far from a new concept, but how about chance accuracy? In other words, what happens to the chances that a player creates? Are they scored, saved, off target or blocked? Once we know that, we may be able to determine why a player like Sadio Mané has only accrued two assists in the whole season.
Wednesday June 12th:
A Rite of Passage – My Day at My Son's First Match, Leicester City (H), August 2016, by Ashley Ward.
I eventually got home and got him to bed. As I tucked him in, he woke and cried "Why can't every day be like today?"
I would challenge any Dad not to shed a tear and be overcome with emotion. Today his bedroom is a shrine to Jürgen and the boys, but the thanks go to the people who joined our journey.
Going to Anfield is an experience like no other. It is a meeting place of people, a cauldron of collectivism and the home of humanity. Scouse humour, compassion and passion blend seamlessly with cultures from all across the globe. Success on the pitch is what we all crave, but not at the expense of who we are and what we stand for. There may be bigger stadiums, more modern stands, but there are no larger hearts, no louder voices, no stronger bonds than the lads and ladies who call L4 home.
"This means more" is not just a marketing motto.
Just ask Charlie.