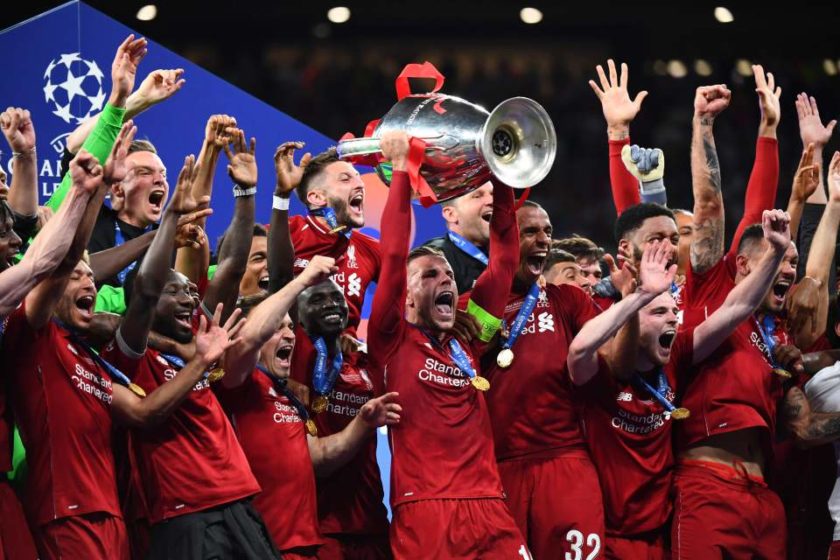 Following feedback received, this series will now mostly include screen shots of the dashboards. However, links will be provided to them in the section headings if you want to access their interactive features, if they're not embedded here already.

The period covered by the last article in the series concluded with a 2-0 win over Chelsea at Anfield. At that point, Liverpool had a maximum of eight matches left to play, and, as we obviously know now, they played them all, winning seven. It wasn't enough to bring the Premier League title to Anfield, but a Champions League triumph wasn't a bad alternate ending to the season.
Across the final eight games of 2018/19, the Reds scored 22 goals while only conceding six. Salomon Rondon got the last opposition goal, with Divock Origi scoring four of the nine which followed it. The big Belgian has been unbelievably prolific in front of goal this season, but we'll get to that in a new visualisation in due course. For now, we begin in the usual way, with a look at the expected goal data.
Expected goals (interactive version here)
In league and European football, Liverpool amassed a total of 122 points (if also awarding them in knock-out matches) from performances worth 116 this season. So where did the lucky six points fall?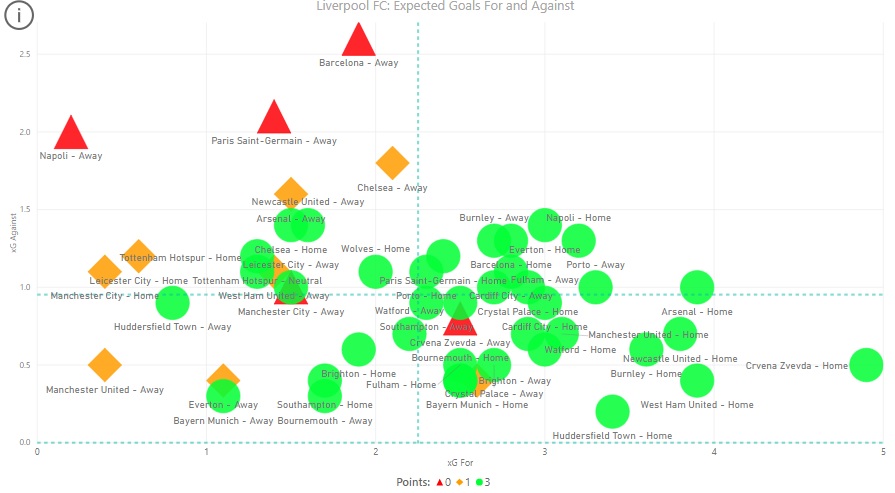 The rest of this article is for Subscribers only. For details of how to sign up for our troll-free community see page bottom.
[ttt-subscribe-article]