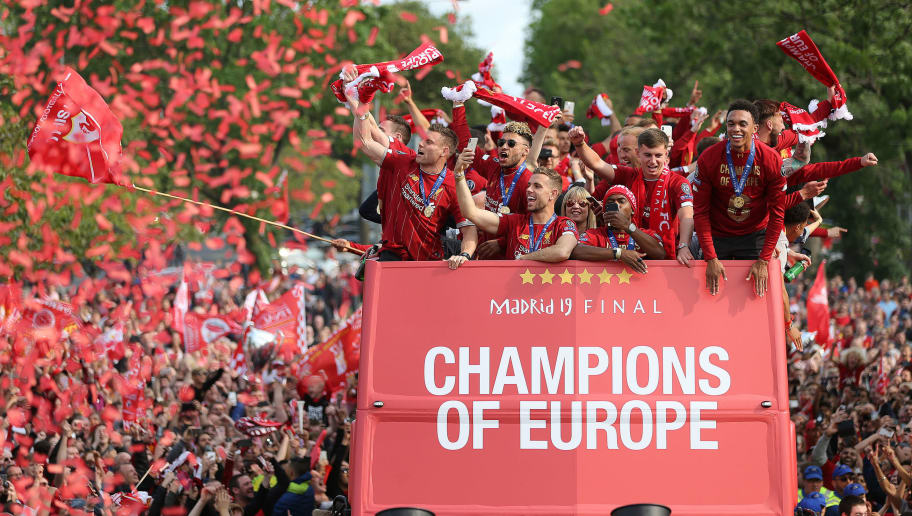 It's still sinking in that Liverpool are European Champions for a sixth time, in a season when it felt it would be all about the league title. 
Aware that I'd be in no fit state to write a full, incisive article in the immediate aftermath should disappointment strike again (which would mean no adrenaline boost to write something in the aftermath), I thought it was worth spending some time before the final to write something about The Bigger Picture. (But as the Reds did win, I wrote and published this after the final whistle.)
This is an approach I often find handy – not least because it takes away the emotion of one very emotional result, where randomness can strike, as it did last year (or rather, when a shithouse injures your best player, your keeper is possibly concussed by the same player, and then someone scores a worldie overhead kick.)
But of course, everything written in this article remains true given that Liverpool saw off the ghosts of Athens and Kiev, to add Madrid to the list of cities whose names, to us, mean European glory. 
It's ironic that as well as Klopp's first game coming against Spurs (from which none of his XI started in Madrid, but seven of Spurs' side were still in place), the revival – or rather, the true emergence of this super team – started directly after a defeat to Mauricio Pochettino's men in the autumn of 2017, and since the start of 2018 Liverpool's form domestically and in Europe has largely been sensational: two Champions League finals with some amazing results along the way, and a 97-point league season. That level is off-the-charts good. Those are achievements that many of the best teams in the history of the game would struggle to match.
The three best teams in the Premier League this past season were Man City and Liverpool, neck and neck, and then Spurs, who saved their best for Europe in the way that Liverpool often have in the past two decades, prior to this season. But Spurs, in losing their 20th game of the season, could not find one more miraculous comeback. 
And now, the miracle of beating Barcelona 4-0 under the Anfield lights, becomes an even more legendary occasion. It led to no.6.
But this article was drafted with an eye on the future. Because while success cannot be guaranteed, there are many reasons why this side could – and should – get better.
The Future Starts Now
While we all obsess on new signings, the most vital thing for any team is unity and cohesion; understanding often being more important than individual brilliance, especially if that individual brilliance is someone, as those on Sesame Street used to sing, doing his own thing. And when new players are added it can take 6-12 months for them to hit their stride (as with Alex Oxlade-Chamberlain, Andy Robertson, Fabinho, Naby Keita and Xherdan Shaqiri); or maybe longer. 
The majority of this article is for subscribers only.
[ttt-subscribe-article]