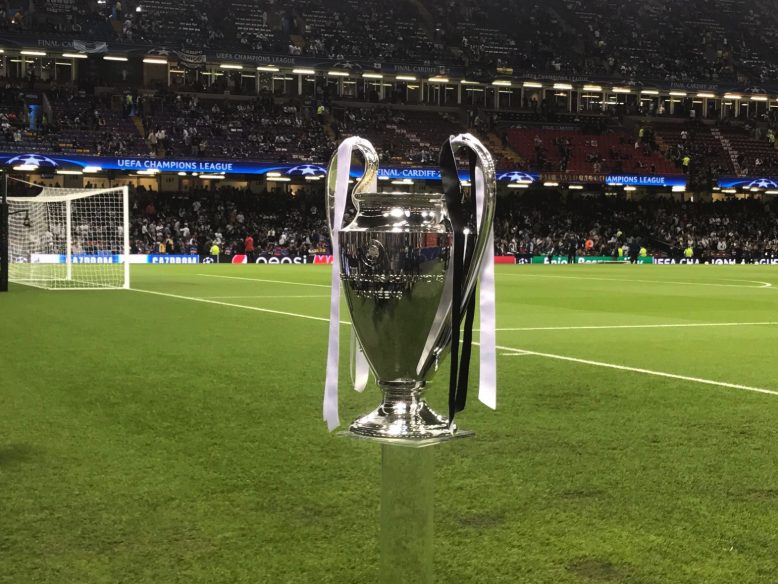 Posts selected by Chris Rowland and Daniel Rhodes.
This week's round-up brings you some of the best comments on the site, together with some samples of the articles we've published.
If you'd like to join our troll-free community and enjoy some intelligent debate about Liverpool FC and the wider world of football, and indeed the wider world generally, see the 'Subscribe' tab at the bottom of the page for details of how to sign up.
1 – Jeff, Monday May 27th:
My memory is decent not perfect but decent. Sometimes in the mid to late 80s I had to go to a meeting at one of the world's largest corporations to talk about a project I had done for them and once I was done with my presentation I had to sit through the rest of the meeting. Normally, I have an ability in such situations to tune out what is being said but on this day a representative from one of the major law firms in the US explained what the law in regard to something was and then he told the company how they could get around the law with no possibility of suffering any penalties or negative tax consequences. Then there was an extended discussion of why you hire high priced legal talent to skirt laws and regulations and rules that negatively impact you.
I guess at the time I was naive but even since I have come to the conclusion that this is how the world operates today more often than not. This comment is just a food for thought note on how Man City more likely than not will get away with breaking the rules because they will hire the lawyers and take the other steps needed to avoid any punishment. On the other hand, if you did not have Man City's financial muscle, you would be punished.
2 – Stevenson 1988, May 29th, confident about the final:
I am now strangely calm. Paul Hayward in this morning's Telegraph highlights the sense that this Liverpool team are just doing everything right. From receptionist to boss, they are all on the same page, all working in one direction to achieve what they believe in. If Spurs are better on the night, so be it. If the football Gods put the boot in again, so be it. The overriding point is that the team, the squad, the club is all heading in the right direction and, if not last year or this year, then next year. At some point the dam is going to burst and trophies will start to roll in. The whole set-up is just too good, too professional for that not to happen. I expect us to win on Saturday, indeed it will come as something of a shock if we don't and how often has anyone been able to say that about Liverpool FC over the last 20+ years?
I respect Spurs and I think Pochettino is a canny operator. They will undoubtedly cause us problems at times, but this is a team that went to Porto and stuck 4 goals past them. We scored 3 against PSG, 4 past Red Star. They went to Bayern and scored 3. They battered Barcelona so much that the club might take years to recover. We are a settled team with virtually a full squad from which to choose and a belief and desire to right the wrongs of last year's final and produce a tangible reward for a truly awesome season. So yes, I'm strangely calm. What will be, will be; but I expect them to deliver the goods on Saturday night and Spurs will have to be fcuking awesome (or very lucky) to deny them. YNWA!
3 – Jeff again, picking out Fabinho as the key figure on Saturday:
Everyone in the world has biases and whether they acknowledge their biases or not they still have biases. As long as I have watched football and I am going back getting on 55 years, I have always favored the team that was the most solid defensively in the middle of the park. I have always liked teams that had midfielders who saw that the back line was not overrun or prevented the other team from having 2 or 1s or 3 on 1s in the about the penalty area. I always liked teams that had midfielders who could not only defend but has the skill to turn into quality players going forward. To me the hallmark of the great teams I have seen over the years whether talking about club teams or national teams always had midfielders of the type I just briefly noted.
Now, I suspect that most will not talk about Fabinho as the key player for Liverpool in this match but to me he is  the key player. I do not care who Tottenham play as their attacking force, Fabinho will neutralise them and when he neutralises them, Tottenham will have a difficult if not impossible time scoring a goal. At the same time he has the quality that is needed to start attacks whether we are talking about bringing the ball out of the defensive zone or a killer through ball or coming forward to support attacks, Fabinho is pure class.
I might also add that we know that the other Liverpool midfielders who will appear in this match come from a list that includes Henderson, Milner, and Wijnaldum and each of these lads knows how to defend perhaps not as well as Fabinho but they will make sure that Tottenham's attacks are blunted and we all know that each in their own ways contributes to Liverpool's ability to go forward.
My point is that from a tactical point of view Fabinho and Liverpool's other midfielders give Liverpool an edge and in this match an edge is all you need to win the match.
4 – Mark discusses perceptions about Spurs' second half at Anfield, and what might follow in the final:
Was chatting to a knowledgeable Spurs supporting mate of mine…
Beyond the fact that he believes its ours to lose and said plainly that Spurs would prefer to play any other team in Europe bar none, he did say that the league game at Anfield gives him the most hope as their switch to a proper back 4 in the second half allowed them to dominate us.
I thought this was an interesting point, especially given my nagging feeling about how that second half went – we were under a lot of pressure, and only a late piece of fortune salvaged an amazing win, keeping our title dreams on track.
Having thought about it though, I think it would be wrong to overstate Spurs' efficacy in that second half for the primary reason that the game contexts were so vastly different and the personnel were significantly different too;
In the league game, we had dominated them in the first half, had much better intensity, managed to score a goal, then gone into half time wondering whether to stick or twist.
Two things happened in the second half, one, we decided to stick, and two, Spurs shape change allowed them to start transitioning much better meaning our midfield three struggled to contain their runners, especially Sissoko.
When Kane's genius pass resulted in their equaliser, the game context – us needing nothing less than a win to keep on City's tale, meant that we were effectively losing. This created a chaotic situation for Liverpool, chasing a game where our midfield was being outplayed – a torrid cocktail.
A point for Spurs meanwhile, was a fine result in respect of Champions League qualification and they could thus sit and hit us on the break which, save for VVD's brilliance, they would have. It is also worth remembering that for Spurs the game was a a three pointer away at Anfield, a place where they get nothing usually, with only CL qualification riding on it (not a small thing, but not a title chase either). In other words, there wasn't much pressure on them at 1-0 down, it was simply a case of relax and play your game, see where it leads.
Thus the big difference between now and then, for my Spurs loving friend, is that Liverpool are very unlikely to be in a position of such desperation unless we are either two goals down, or down with ten minutes left. If we find ourselves a goal up, like the league match, Spurs are in serious strife, as it is they who might feel a bit desperate, with the pressure squarely on them, knowing that one more Liverpool goal would make things insurmountable.
I believe the match context will weight far more heavily on them than us as we have the fresh experience of being in the showpiece event recently, a major plus as the settling in time to the event is minimized for our boys.
Also, that day, Fabinho was missing from the midfield until the latter stages. This is such a big difference for the match as it negates Sissoko's physical advantage meaning we are probably not going to be dominated by their midfield for a sustained period in the game.
In many ways I see this game very similarly to the Chelsea league match at Anfield a few months ago. On that day we afforded Chelsea a strong respect, and made sure that we spent some time in the game earning our right to play. We did not, for a second, allow our demonstrable pre-match, factual superiority to count for anything in the game, instead making sure to put the effort in on the field on the day to dominate Chelsea. With ever increasing tempo and energy, we eventually cracked them and ran out worthy winners.
If we do the same tomorrow night, and I have absolutely no doubt that our players are entirely focused and taking zero for granted, I would expect a similar pattern –
Start well, cut them down and channel them into central areas, work them down the flanks, and keep an ever increasing gegenpress which clicks fully into gear around the 20-25th minute. I would expect a few chances to rapidly follow, and if things go well, the chances will be taken. If not, we need to redouble efforts in the second half (like the Chelsea game), and make sure they get hemmed in by our quality. If the boys remained switched on for the full 90, and react well to whatever changes Poch inevitably makes, we should run out winners.
5 – Beez on the amount of games Spurs have lost this season:
In 2018/19, in 90 minutes, in all competitions, Tottenham Hotspur lost more matches than Southampton.
Wow.
Now of course they played a fair few more too. But their losses include Watford, Wolves, Palace (FA Cup), Burnley, Southampton, West Ham and Bournemouth. They're clearly an inferior team to Liverpool.
They may think their name is on the cup. Lord knows, we've been there. How far can luck carry a team though? Aguero's missed penalty, a last minute VAR call, a 96th minute winner in Amsterdam…
I'll be nervous tomorrow night, but I'm very confident that we're going to do it. We're a demonstrably better team, if we match whatever level they're at, we should win.
UP THE REDS. BRING IT HOME, BOYS!!
6 – Surfing Red on the attitudes towards Liverpool:
Simple jealousy pervades most other fans' attitude towards LFC
I've said it before, but that famous banner, expresses it perfectly: "You see us. You hear us. You just want to be us".
We have super-elite and yet grounded, humble, hard-working players
We have the smartest, most charismatic manager in the world
We play an exhilarating style of football that can eviscerate opponents and yet we are equivalently strong defensively
We have an incredibly rich and romantic history
We have shrewd, highly capable owners whose approach is long-term stewardship and growth
We have the most authentic fan-culture of any club of global scale
We have near unparalleled unity between supporters, owners and the squad
Who wouldn't be envious in the face of such achievements?
It'll only get worse when we win on Saturday 🙂
Articles published this week, with excerpts:
Monday May 27th:
Klopp vs Tottenham: Examining the Record, by Andrew Beasley.
In total: Liverpool 11-10 Tottenham Hotspur. xG: 12.5 – 10.0. Clear-cut chances: 16 – 12.
Across 720 minutes of Premier League football, very little has separated the two sides since Jürgen Klopp took charge of Liverpool. But it should also be noted that the two meetings from 2017/18 put an enormous dent in otherwise very positive figures for the Reds. Ignore those two games for the sake of argument, and across the other six you get:
Liverpool 8-4 Tottenham Hotspur. xG: 10.5 – 4.9. Clear-cut chances: 13 – 4.
Which is significantly healthier, I'm sure you'll agree. However, we can't overlook the fact a lot of the matches have been close, with Spurs often stronger in the second halves. Whatever else happens in Madrid, it looks likely to be tight.
Tuesday May 28th:
Why Am I Anxious About Arguably the Best Liverpool Team I've Ever Seen? , by Paul Tomkins.
This will be the first Champions League final for most of these Spurs players, so there's more chance that the occasion might get to them, but they are underdogs, so the pressure is off. And they don't lack big-game experience. That said, Hugo Lloris aside, this is the biggest game of their entire careers, while Liverpool's players had last season to acclimatise to such an occasion.
For a game like this I don't believe motivation is an issue; it won't be won by who "wants it more". But it could be lost by who wants it too much. Will Spurs think this is their only chance, and be fearful? Or will Liverpool be plagued by worries that a monumental season will end with nothing? That said, Liverpool have admitted to being spurred on after last year's heartbreak, so it may provide a slight edge. And the Reds have had the better of the encounters over recent years, bar the 4-1 nightmare at Wembley.
Spurs have been superb to reach the final, albeit with more off-days in a season than a great team would end up with. They have lost a staggering 19 games this season in all competitions – more than three times as many as the Reds – but equally, they are like many of the best Premier League-era Liverpool sides (before this one) in that they can be unbeatable on their day. 
The current Liverpool side is clearly better: both clubs have reached the Champions League final, but Liverpool did so whilst racking up 26 more points in the league. But in a one-off game, and a national derby to boot, anything can happen. (Which is why I wanted the Reds to face Ajax.)
Indeed, it's weird that I think maybe the team that has the lead at half-time could be in the biggest trouble, such is the increasing psychological shift in players' minds the bigger the occasion gets; big comebacks seem to happen more regularly, and both teams specialise in comebacks and late winners. 
Wednesday May 29th:
18/19 Champions League Final | Preview | Tottenham (N), by Gary Fulcher.
The last time Liverpool lifted a trophy was the 2012 League Cup, with the Reds coming excruciatingly close to ending the trophy drought in numerous competitions since: Premier League runners up 2013/14 & 2018/19, FA Cup runners up 2012, League Cup runners up 2016, Europa League Runners up 2016 and Champions League runners up 2018.
That's four consecutive cup final defeats for the Reds and six cup final defeats in a row for Jürgen Klopp since 2013, with three for Dortmund and three with Liverpool. No time like the present to end this sequence by lifting the most prestigious trophy in European club football.
(Spurs' last trophy came in 2007/08 with a League Cup victory against Chelsea, with their last appearance in a cup final coming in 2014/15 where they lost the League Cup final against Chelsea)
This will be Tottenham's first appearance in a Champions League final and their 5th European final of any kind, following appearances in the Cup Winners' Cup (1963; won against Atlético Madrid) and UEFA Cup: 1972 (won against Wolves), 1974 (lost to Feyenoord) and 1984 (won against Anderlecht).
Liverpool have been crowned Champions of Europe five times and have competed in eight previous finals, including last season's defeat to Real Madrid and if the Reds lift the trophy for a sixth time, it would make the Reds the third most successful side in this competition behind AC Milan (seven titles) and Real Madrid (13).