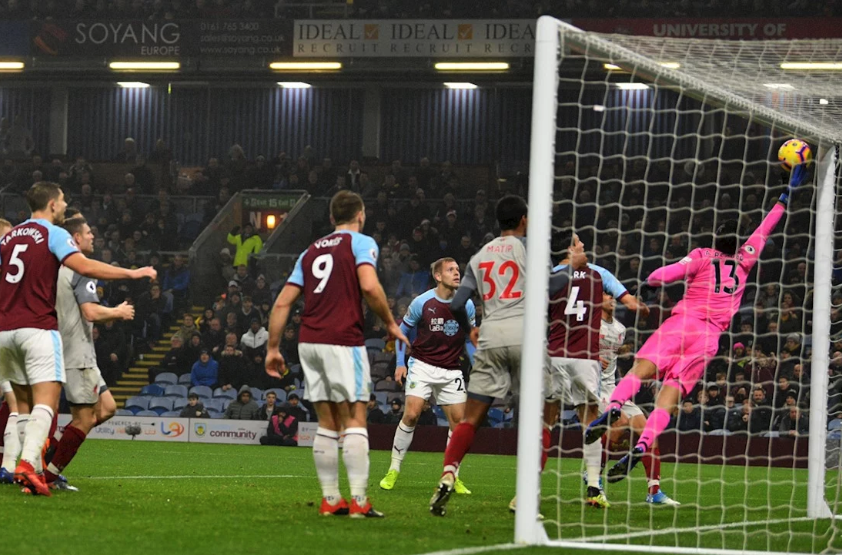 Posts selected by Chris Rowland and Daniel Rhodes.
The idea of this weekly round-up is to give you all some idea of the range of debate on the site and the articles we publish. If you'd like to be part of our troll-free community, there's a 'Subscribe' tab at the very bottom of the page.
1 – Stevenson1988 in the aftermath of that dramatic derby victory:
Like you I was expecting it to be chalked off. I couldn't see how, but I expected that maybe Origi had breathed on Pickford and therefore a foul would be given. To be fair to Shearer last night (not something I thought I would ever find myself typing), he did say that the ability to snatch victories when that seems the most unlikely outcome was the stuff of Champions – we can but hope.
I had a phone call from a very bitter City fan this morning – according to him we were shite. I tried to explain that, to be fair to Everton, they actually played pretty well and at least tried to play football – unlike fat fucker, fucking fat Sam's fucking team! I also pointed out the xG of roughly 3 to 1, but that cut no ice either. It seems that they just cannot stand the fact that, so far at least, there is one team in the PL who don't agree that it's a City procession for the title. Carragher was right during the commentary yesterday, a draw was no good to us because we had to keep track with City – so yes we were under pressure to win. The thing is though, City now know we aren't going away anytime soon – the posse after Butch & Sundance as I put in another post. That means that they are also a team under pressure – and that's not the pressure to top 100 points, that's the pressure to stay one jump ahead of a bunch of honorary scousers, led by a mad German, who are up for a scrap and breaking every record, in a truly magnificent record book, along the way.
2 – Taskin/Tash responding to news of the sacking of Southampton manager Mark Hughes:
Clearly the Southampton board decided that a 2-2 draw with Utd these days is frankly an embarrassment too far.
3 – Cvt123 on why Origi's goal was not just down to luck (this attracted well over 100 Recommends):
"The harder I work, the luckier I get" is an often-cited quote.
Well, I think that goal is very symptomatic. Everyone is describing it as jammy, or lucky… I think Divock needs to be recognised for the hard work he put in to get to that goal. As soon as Virgil spooned it, he kept his eye on the ball, he kept on going. I am sure that his presence was a distraction to Pickford who committed himself to a ridiculous piece of goalkeeping but probably realised that he couldn't back out due to Divock's presence. Imagine had that happened without any LFC player there. There would have been a lot of giggling by commentators and 'don't do that again' pats on the back. But I doubt anyone would have criticised Liverpool for not following up
Divock got rewarded for his tenacity and he should be recognised for that, rather than the 'luck' of the situation. I hope youth coaches show this to young players to explain WHY you need to follow up.
4 – Paul on Dyche, Lump Ball and Burnley's cheating:
The fact that the narrative has become about Liverpool now being "cheats" when we've won one penalty all season and one at home in 18 months – because Sturridge did dive (away from a tackle that also didn't get the ball, and outside the box) – is pretty depressing, especially when you list all the ways Burnley cheated in that match.
The assault on Moreno should have broken his leg. Another tackle did break a Liverpool player's leg, even though it was a technically legitimate tackle – but where the scissors follow-though broke a young English star's leg. Burnley scored an offside goal and should have been down to 10 men early on. The over-the-ball (and not even getting the ball!) "tackle" on Moreno was about as serious a transgression as you can get in a game. Yet no one ever gets sent off against Liverpool – it's been seasons now since it happened, which is similar to the rate of league penalties won at Anfield. Jordan Henderson was rightly sent off at Watford for two yellows, yet some shocking tackles are allowed to go unpunished against the Reds.
How did their bunch of big thugs deal with Virgil van Dijk legitimately winning every damn header in the box? They blocked him off, illegally. That's cheating. Other teams do it too, but it's still cheating. They claimed throws and corners that weren't their throws or corners.
There's a reason so many "young" English managers don't get bigger jobs, although Dyche is nearly 50. They buy half a dozen target-men and lump the ball up to them for 90 minutes, and rather than pass through midfield, scythe their way through. Dyche has a squad of Brits, Irish, Scandis and Antipodeans. So yeah, that's really gonna work well when he has to manage Brazilians, Argentines, Germans and Dutch. It is literally like a 1980s squad, playing the worst aspects of 1980s football. They are the Wimbledon of 2018. Would you let someone with that style of football loose on a bigger club? No way! Tony Pulis reached a glass ceiling too, because top clubs have to play in Europe, and deal with multinational stars with elite passing skills – not cloggers.
Roy Hodgson wasn't quite as Route One (although he played that way with Liverpool for some reason), but he too failed in every big job he had in England (Blackburn when they were recent champions, Liverpool, English national side) because it was fear-based underdog football with no panache. Mark Hughes failed at Man City. Brendan Rodgers was perhaps the only British manager to get a Big Six job based on possession football with a smaller club. But after one excellent season it all fell apart because he refused to work with the more continental transfer model the club was trying to move towards (and which has served the club brilliantly since Rodgers departed). People thought he should get the Arsenal job, but it was an open secret in football how Rodgers worked against the Reds' transfer committee; so he was a no-go from the start for a club with a similar model.
This weekend's opposing manager, Eddie Howe, also has a similar squad profile to Burnley: tons of English, a smattering of other nations, including a few more Brits. But at least they try and play a progressive style of football, with a bit of pace. Like Sam Allardyce back in the day, Dyche has a few clever modern ideas, but it's all allied to the overly physical Route One dross that saw Allardyce hounded out of every slightly bigger club he's been at (Newcastle, West Ham, Everton), even if results weren't always dreadful – but the football was.
Marco Silva got a lot of shit from Brit pundits when he pitched up at Hull because they hadn't heard of him (and he didn't know the league!), but at least his teams play with a modern style of football. Everyone seemed to ignore that Everton were outplayed by Liverpool in the second half last week, but at least Everton didn't have eleven men in the box just booting the ball into touch for 90 minutes, and for the first half played some good progressive football.
Articles published on the site this week, and samples from them:
Sunday December 2nd:
Kop-Tastic! Klopp-Tastic! Lots of Other Random Derby-Win Ejaculations!,by Paul Tomkins.
this is my rounding up of what felt like one of the best wins in the entire history of football – just because it was so utterly late (due to Everton time-wasting in added time) and so utterly ridiculous, with the added context of a derby game and a must-win fixture. It was the stuff of legends; grandchildren will hear about that lad Divock Origi.

It was made all the better by the goal being handed to Origi on a plate by the keeper who had criticised Liverpool's no.1 a couple of months ago; and came from a 4th-choice striker, at the end of a game where Everton created two really good chances but Liverpool five or six (reflected in the 3-1 xG scoreline) – but where Alisson Becker was the coolest player on the pitch. No wonder Jürgen Klopp was so keen to hug him.
Monday December 3rd:
My Day at the Derby – Everton (H), December 2nd 2018, by Chris Rowland.
Then comes that moment. It's a while since a goal left us feeling this good – Dortmund, Coutinho's at United in the Europa League, Salah's equaliser at the Etihad in the Champions League, Sturridge's equaliser at Chelsea, but none this season to compare. There's unrestrained delirium, and not a jot of sympathy for the blue shite. Many feel it's Origi's revenge for that awful tackle by Funes Mori.

Afterwards the streets and pubs are awash with fragments of song, celebration and blue-baiting. As predicted, there are no taxis, who presumably have sated themselves on Sunday Christmas shoppers and can't be arsed coming the two miles to Anfield, half of which is a snarled up traffic jam. We take a bus back to town, and by 7pm we're in the Sanctuary in Lime Street for a couple of pints in the cosy afterglow, before my 20.24 train. Three others have an extra half an hour to me so they wander off into the rainy night to get chips.
Tuesday December 4th:
18/19 Premier League Preview | Matchweek 15 | Burnley (A), by Gary Fulcher.
Liverpool play their second of eight matches this month, travelling to Turf Moor for Wednesday evening's clash with Burnley; 7.45pm kick off UK time.

The Reds recorded a 1-0 win over Everton courtesy of Divock Origi's dramatic 96th minute winner on Sunday to make it 36 points from a possible 42 this season and stay two points behind leaders Manchester City.

Based on current form, Burnley's Premier League status is under threat with the Clarets sitting in 19th place having won just two of their 14 games
Wednesday December 5th:
Did Liverpool Get What They Deserved?, by Andrew Beasley.
Add these two seasons to the current campaign, and over the last 90 league matches Liverpool have won six points fewer than their underlying performances imply they should have. While we don't have to be happy about it, a difference of 0.07 points per game probably means it's fair to say the Reds have broadly got what they deserved. Of course, the award of the odd penalty here and there might make a bit of difference, wouldn't you say?
Thursday December 6th:
Naby Keita Arrives in LFC's BEST EVER Start to a Season By Paul Tomkins
Also, to be six points ahead of Spurs with a +12GD over them is almost as good as a seven-point safety net. We want a title challenge that lasts the whole season, of course, but being ahead of the pack has a nice look to it.

And while it may not count for much at the very top end, to be sixteen points ahead of Manchester United after 15 games is almost surreal. That is partly down to their £1bn-mediocrity, but the incredible pace Klopp's men are setting in the pursuit of what could be an era-defining side.

Tonight the Reds scored three goals that were each beautiful in their own way; each a team goal, with interplay, off-the-ball running and elite finishing. It was a joy to behold, from the equaliser onwards.

Liverpool are still not getting enough credit for deservedly winning games, but maybe that'll keep the pressure off a bit. Let City have the fawning hype and we can just try and stay in their slipstream, and maybe, inside their heads.
Friday December 7th: 
My Night at the Match – Burnley (A) By Chris Rowland
Pete has authorisation to collect two tickets from the ticket office before the game, which will curtail our pre-match activities a little. On the way to the station for the 17.42 we comment on the conditions being tailor-made for the home side. We think we know what sort of game to expect, especially with them being in the relegation zone. Scrappy and scrapping, physical and robust, set pieces to the fore from the home side. We're not wrong. As we made through calf-deep puddles in the park on the way to the station, Pete wonders whether it could even be called off due to a waterlogged pitch. We check our phones, and see Liverpool Women's game at Prenton Park has indeed been called off for that reason. It's still lashing it down as we get on the train, and still lashing it down when we get off at Burnley Manchester Road 20 minutes later. Away to our right, we see the brilliant lights of the stadium against the dark brooding night. We walk three minutes to the Ministry of Ale pub for a quick pint. It's not particularly full, or inviting, so we walk towards the ground to get the two tickets for a mate. There's an amusing moment when Pete is asked what name the tickets are reserved under. He says he's not sure whether it's from the originator or whether the originator has put them in Pete's name. It's under Pete's name. He says "You might not believe this, but it's Blackburn. Very popular around here I understand!" All the ticket office staff, and the surrounding queue, are suddenly alert. "Bloody hell that's a yoke to be born with" says a broad East Lancashire burr. "Named after bastard Rovers, you poor sod."