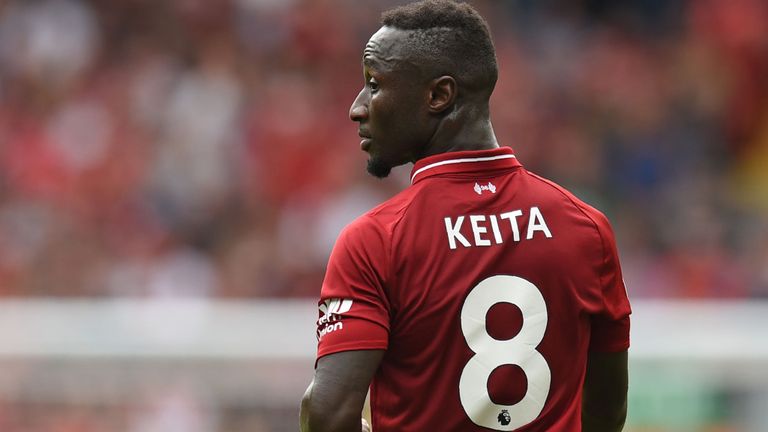 In a game of much-needed rotation, three of Liverpool's new boys stole the show. Naby Keita finally showed, for a whole game, the all-round brilliance he was bought for, after a few months settling in and recovering from injury (following a promising first few weeks in fits and starts). He could have scored, and was all over the pitch, with every kind of quality you need from a midfielder. He was immense.
And Alisson! Wow! What a save at the end, at 2-1 as the ball went towards the top corner, followed by a superb effort to keep the ball in and a quick, incisive throw; zip, zip, zip … goal! – the finish by another new boy, Xherdan Shaqiri. And of course, Virgil van Dijk, still not even a year into his Liverpool career, ran the game from centre-back. Each week he picks a new thing to try; it was central-midfield in Paris in the second half and this week it's been assists from the left wing.
It made for Liverpool's best ever start to a top-flight league season, and, I believe, matched the joint best-ever all-club defensive record in English football history after 15 games, at just six goals conceded (due in part to two expensive signings, but also, a bunch of bargains and some brilliant organisation. How many teams turn their biggest weakness into a record-breaking strength in a year?)
And the Reds still aren't top. But they are keeping pace with Man City and, albeit slowly, eating a little into their goal difference. The cost was Joe Gomez, stretchered off, with Alberto Moreno was lucky not to join him in hospital.
The rest of my article and the statistical round-up by Daniel Rhodes is for subscribers only.
[ttt-subscribe-article]