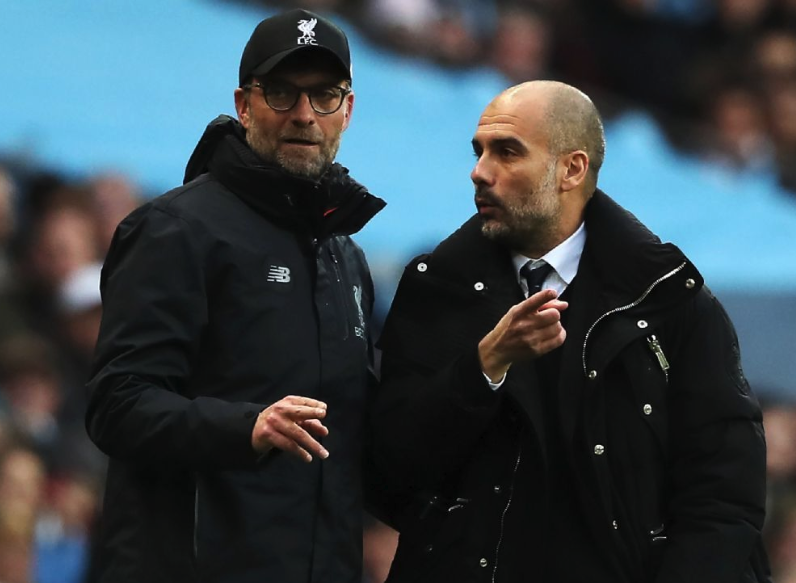 Posts selected by Chris Rowland and Daniel Rhodes.
The idea of this weekly round-up is to give you all some idea of the range of debate on the site and the articles we publish. If you'd like to be part of our troll-free community, there's a 'Subscribe' tab at the very bottom of the page.
1 – Roboklopp on Liverpool's win at Wolves:
We are becoming predictably good, and as many have said, we're only just starting to look like our real selves.
I've supported Liverpool my whole life, and never seen us win the league (I'm 35). This is easily the best team I've seen, and I had season tickets throughout that Xabi, Masch, Gerrard, Torres period to boot. This team is far more robust… We can rest players, changes styles, change tempos, the works.
This is a ludicrous team.
It makes me smile when I realise people don't know how good we are. I try not to get all wanky about it, but the commentators today summed it all up for me. After the first goal, he said "that came out of absolutely nowhere"… if having an attacking free kick on the edge of your opponents box, then winning the clearance and playing a 1-2 into their penalty area, then hitting a first time shot from SIX YARDS is "out of nowhere" then maybe I need to spend more time talking to pundits and commentators about how football works, as clearly I've misunderstood what "dangerous situation" means!
After we scored our second, the cameras panned to their managers face, as the commentators said it was "very harsh" on the poor guy… whose team (which I think is a good team) had been evidently outplayed, but they thought Wolves had been a match for us… shortly afterward, Wolves got their first corner after 71 minutes.
I don't need other people to think we're good for me to love this, but I really do find it strange that whenever we win it's always about how our opponent had an off day, or that they got a little unlucky etc.
This performance & result is more emblematic of the fact we are top of the league than any other so far.
2 – Mobykidz taking the current temperature:
Liverpool's number of wins under Klopp have been 16, 22 and 21 during 2016, 2017 and 2018 seasons respectively. The Premier League Champions have recorded 32, 30 and 23 wins in that time. However, I'd argue that the last three seasons have been exceptional (Man City on 32 wins, Chelsea with 30 wins and Leicester matching United's 23 wins of 2011).
If you take 2000-2015 seasons the range of wins for the PL-C has been between 24-29 with the average being 26.8 wins, 7.06 draws and 4.13 losses (all rounded up).  Therefore, the average number of points to win the title is 87-88 points between those years. In terms of goals scored between 2000-2015 the average is 82 with the average conceded being 30.75. In terms of total assists the average is 57.50 and clean sheets its 17.06 over a season.   One of the more interesting dynamics is the wins, draws and losses home and away between 2000-2015.  The average number of home wins needed are 15.88, draws 2.19 and losses 0.94.  Away is 10.94 wins, 4.88 draws and 3.19 losses.   A brief side note…for all talk of Man City records it was their away form that made them formidable (16 wins, which was two better than Arsenal in 2002).  Their home record was equalled or bettered in 9 out of the past 20 seasons – it was in fact "average".
But their loss against Crystal Palace is significant as Peppy G's first home loss in 37 PL home games. My gut tells me after Liverpool play Man City in a couple of weeks time that we may now be looking at the 90-95 point range to win the league as Man City suffer from defending champion-o-litus. Therefore Chelsea's 2016-17 title triumph becomes more relevant to us.
Title winning experience is also important. When Borussia Dortmund won back to back titles in 2011 and 2012 they won 23 and 25 games respectively with a point tally of 75 and 81 (please note in a 36 game season).  But the PL is a far more brutal arena than the German, Dutch or Swiss leagues. Experience is of course important. But Klopp is moving into new territory of surpassing his own fantastic achievements in the Bundesliga. And remember that Guardiola and Conte both achieved 90+ points before coming to England. I think Liverpool crunched those numbers and realised spending relatively big on proven players would be worth an extra 15 points or more a season and bring out the best of from the likes of Gomez or Gini to take us to another level. Kudos to Jürgen Klopp. I reckon if he had FSG backing him at Borussia he could have won far more. Something to think about Jose!
We have lauded Liverpool's 11 clean sheets out of 18. It is exceptional considering having played 10 away games. I'm not sure we will repeat the 2005 Chelsea clean sheet record in a season of 25. But we are easily on track to surpass our defensive record of 17 clean sheets last season – which is one more than 2017 Champions Chelsea managed under Conte when Chelsea racked up 93 points, GF 85, GA 33 and won 30 games still losing 5. As I say assuming we beat Newcastle our half way record is on track to surpass that, though we may suffer a dip somewhere, the key will be maintaining our home wins at 50+ points. If we beat Rafa and Emery we will be on 28 points, meaning we'd need to continue our hot streak at home and give ourselves a little bit of breathing room away from home.
Again my gut tells me we need to score more goals at home because clean sheets alone is unlikely to win the league especially as we enter the final months. I sense the team is finding their attacking flair and we could see it click together in the next two games. It is important that games we are expected to win see us improve our GF column and make life easier for ourselves by saving the legs of a couple players balancing with Champions League demands assuming we get to the latter stages. Again winning early is sometimes as effective as clean sheets to alleviate pressure when you hit form.
When you look at the seasons that Liverpool nearly won the league (2002, 2006, 2009, 2014) our number of assists peak close to or pass those of the PL Champions. I think Benitez was the right manager during Mourinho Phase I. But we could never buy the best players. I think the game changer was Chelsea in 2010 and Mourinho departing with his defensive tactics and Abramovich wanting a more expansive style. (Note: For all the talk of the 'theatre of dreams' Ferguson's PL-C teams scored 86, 78, 68, 80, 83, 74, 79, 97, and 80 goals between 1998-2013.  In contrast Man City have scored 93, 102 and 106 goals as PL-C. Maybe Mourinho WAS the right manager for the Mancs for those harking back to Fergie's golden era).   My point is we're now entering a new PL phase, which has been bubbling away since 2010 under Chelsea first, before they reverted to type with Jose first and then Conte, but now most definitely under Manchester City. That has laid the rails for Klopp's Liverpool during this attacking phase for the Premier League.
Last season we managed 58 assists in the PL. Man City had 85. However, if you look between 2000-2015 the average was 57.5.  Now assuming we're looking to win the league I reckon we need to be in the high 60s and low 70s for assists to have a chance (reflecting the attacking football between 2010-14 where PL-C average assists was 66). Our best tally in that period was 63 assists in 2014. I think we need to equal or better that if clean sheets become more difficult – mainly to keep turning last season's home draws in to wins.  The closer we get to matching our competitors in terms of assists, and not just clean sheets, the better chance we have.
So far according to premierleague.com we have 22 assists. Man City have 39. Now we are 4 points ahead but I am very weary that, unless City have a massive dip, they still remain the team to beat because we will have games where our defence may not be perfect. Maybe I am wrong. But in 2016-17 Chelsea managed 59 assists to win the title. What shocked me was Matic had 7 assists!!! Hence Fabinho and Shaqiri have been very important to us. But I'd like to see Sadio Mane kick on now and Keita playing further up the field. I reckon Klopp recognises this and we'll see a more confident Liverpool begin to score more goals especially at home. Henderson, Gini and Milner are more than capable of chipping in with goals and assists. But as Van Dijk has been the game changer in defence my money is on Fabinho and Keita changing the whole dynamic in midfield and attack hopefully pushing Mane and Firmino further up the pitch and really putting teams to the sword at home. That should see us hit 90+ points this season.
If Man City do fail there's an intriguing dynamic of Liverpool doing the PL-CL double. Yes, yes I am being naughty but this team is far more capable, barring injuries, of managing such a campaign with last season's experience fresh in our mind.
3 – Stevenson1988 on the difference being in a title challenge makes:
At Anfield last season, Mourinho parked the bus and escaped with a bore draw. He admitted afterwards that he was waiting for Klopp to make substitutions and throw caution to the wind by attacking more – he was then hoping Utd could nick a goal on the break. Klopp refused to play ball and settled for the draw as we were aiming for top 4 – the title being out of reach.
At Anfield this season, Mourinho again parked the bus, but this time around with 20 minutes to go, Klopp attacked with his subs to win the game – and get Mourinho sacked as a bonus. The difference between seasons? This season we are going for the title and Klopp knew he needed to win to keep track with City. In other words, it didn't matter where we were in the table, the pressure is on to keep winning if you want to win this year's PL. Is there somehow less pressure when 4 points behind than 4 points clear? I would say it's the other way around – we can now afford a slip but they can't.
City are the side now under severe pressure with 2 defeats in 3, stuck in a pincer movement between us and Spurs and facing 2 tricky away games before they have to face us. I don't care who they are, they will feel under more pressure to get results than us. We have shown we aren't going away and can now win ugly if we need to, so Pep's boys know they are in for a battle. It will be interesting to see how they respond after last season's walk in the park.
4 – MCheyne assessing the mood in the Man City camp and the demands of Guardiola:
I am not a big fan of assuming anything about someone's mental state, but I do wonder whether the Citeh players are mentally exhausted. Pep builds incredible machines, but machines they are. Like an engineer executing on a six sigma ideal, he's after footballing perfection. But humans are not machines, and so you would have to imagine over time that can wear you down.
And just like machines the players are not free; relentless, exacting, imperious: yes. But not free. Pep is famous for his edict that at no point may any two players be on the same "line", which is the imaginary vertical and horizontal that runs through all his players in attack. Think of the mental energy this must take, every second of every play you must know where you are with respect to:
(1) all of your teammates
(2) where they are likely to be given their current movements
(3) where you should be going to maximize the situation
Certainly every well-oiled attack has a similar ideal, at least in the sense that you are all trying to maximize your movements. But I'm not sure any manager is as dogmatic about the space in which their players should operate at all times, every second of every game.
This is in contrast to Klopp and Pochettino, who also have a definitive style of play, but within that style there are plenty of moments for players to express freely their footballing style. All three share the same Bielsa tactic of quick repossession through counter-pressing, but where Pep differs from the other two in two big ways:
(1) the focus on possession as his weapon of choice
(2) the Bielsa-like complete control over every movement
Now both Klopp and Pochettino have added elements of possession to their styles over time, both pragmatically (the adoption of counter attack all over Europe) and because of the quality of players at their disposal. But unlike Pep who wants his team to progress the ball up the field into the attacking spaces immediately, Klopp and Poch allow for the moments of calm, recycling possession methodically to find the space for the advantage.
This is all to say, unsurprisingly, that the pursuit of perfection, without any allowances, can lead to burn out. Is that what we're seeing? Impossible to say over a small sample. But it wouldn't surprise me. We still have a half season to go so there is too much time to assume Citeh won't right the ship, but there is a reason that Pep – despite winning everything at Barca and three league titles at Bayern – didn't stay at either for very long : four years at Barca and three at Bayern. His impossible demands eventually catch up with him.
Articles published on the site this week, with samples:
Saturday December 22nd:
Enjoy the Best Christmas In Years, Liverpool Fans – Because Elite Teams Can Fail, by Paul Tomkins.
The hysteria and pressure may get to Liverpool eventually, as it usually does when a title challenge is in the offing. But maybe Leicester can provide an example – the way they solidly battled to a title, as the underdog, and rarely slipped up; refusing to fall away.
Remember, Liverpool's squad and team, after football inflation, cost half that of the Manchester clubs, so Leicester can give hope even to a relatively rich club, if those riches are still dwarfed by others. And of course, Leicester also broke the rule of prior experience; the manager and the players were not used to the situation, but even when it was theirs to lose they never really buckled under the pressure. Perhaps that was different as no one expected them to stay the distance.
Monday December 24th:
There's Blood in the Water – Time to Take a Bite?, by Mark Cohen.
I didn't think it was possible, but I am starting to think the winning of the title could be in the next ten days. Three games each for us and City, including the blockbuster against one another, and if our form holds, we could find that game a real gap-maker.
Whilst Newcastle and especially Arsenal are no pushovers, they are both at Anfield, and our form is utterly mercurial right now, whereas City travel to Leicester and a rejuvenated Southampton, unpleasant places for those with confidence not on a high and rhythm just a little shaky to visit.
Lets see what happens, there is so much football to be played, but I sense there's a little blood in the water – why not take a bite?
18/19 Premier League Preview | Matchweek 19 | Newcastle Utd (H), by Gary Fulcher.
Liverpool's points haul of 48 from the opening 18 league games is the best tally at this stage of the season in our history, along with conceding just seven goals in those 18 matches and Klopp's side are the only unbeaten side left in English football. The mainstream media still seem unwilling to give the recognition this achievement deserves, which is strange considering our position at the top of the table is at the expense of the The Greatest Football Team English Football Has Ever Seen™.  Or maybe this is exactly why the recognition has been in short supply towards the Reds this season.
Friday December 28th:
My Day at the Match – Newcastle Utd (H), Dec.26th 2018,by Nari Singh and Shanks Choudhry.
Shaqiri makes it 3 – 0 and the Kop started to sing "We are top of the League….." and really began to believe it. Moments later news began to filter that Leicester had gone ahead – Mal checked his app, hardly able to believe it – his app must have been a little behind as it still read 1-1 – that all changed in a moment! The news was confirmed and the Kop went as loud as I can remember. The news soon filtered to the other parts of the ground and the noise rose to a crescendo. For the next few minutes it was deafening.
To make it even better Fabinho made it 4 – 0. We could really relax; then the news that Delph had been red carded came through – even more reason to celebrate!
18/19 Premier League Preview | Matchweek 20 | Arsenal (H), by Gary Fulcher.
Win, lose or draw against the Gunners, the amount of progress achieved during this calendar year has been remarkable with records tumbling both at home and abroad en-route to Liverpool reaching the Champions League final back in May and topping the Premier League table as 2018 draws to a close.