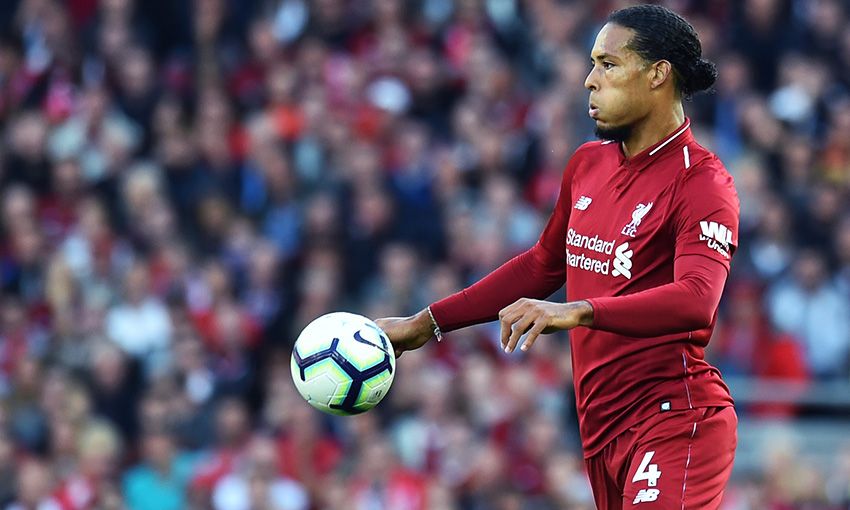 Posts selected by Chris Rowland and Daniel Rhodes.
The idea of this round-up is to give you all some idea of the range of debate on the site. If you'd like to be part of our troll-free community, there's a 'Subscribe' tab at the very bottom of the page.  This has been a quiet week on TTT, with the international break and some absentees from TTT towers, so just three entries today.
1 – Paul Tomkins on the continued media bias against zonal marking:
In England, particularly with ex-pros, zonal marking is still blamed any time a team marking zonally concedes, whereas I've counted games with five man-marking set-piece goals and man-marking is never blamed. It is the biggest confirmation bias issue in football.
It reached its zenith with criticism of Rafa a decade ago (Andy Gray was vociferous about it), but it still trundles on. In 2010 Rafa showed me a video of Aston Villa marking zonally when Gray was praising them on Sky, but Gray ignored all the players marking zones and just focused on those man-marking.
At the time, studies suggested zonal marking was better, and as I helped co-write a stats book on the season, we had the best defensive record on defending set-pieces in 2005/06, in total and per set-piece, despite zonal marking being blamed when we conceded the two goals (as I think it was). Ergo, confirmation bias.
We now use a mix of man-marking and zonal, but perhaps differently, we keep our best header of a ball in a zone, rather than marking. My observation in this piece, which was new to me at least, was how VvD comes out for the ball like a goalkeeper, rather than sticking to his zone. The zone is just where he starts. He can then see the flight of the ball and run in whatever direction it is going, while behind him, Alisson will do the same if it's a bit closer to goal.
In England, any time a goal goals in from a set-piece and it's zonal, the c0-commentators will literally say stuff like "that's zonal marking for you". Never will they judge the values and deficits of both systems. Man-marking is almost never criticised as a concept.
The other issue with man-marking, aside from mis-matches, is blocking. If you're in a zone already, you can't be stopped from getting there. You can leave whole areas of the box unguarded if you get dragged out of the danger area to "match up", and then be stopped from getting back in there. But some man-marking makes sense.
2 – MadchenKliop on the trip to Spurs tomorrow
I'm virtually paralysed with excitement for the coming week. Our team just looks so up for it and I think we're finally going to see the handbrake come off for the whole squad. It's been built for this kind of intense scenario; we don't know what will happen , but we know something will and I reckon all the back up players will be feeling the same. They might be called on at any minute and they'll be desperate to make a good impression, which must be feeding into the general high spirited mood at the club right now.
I'm not just excited for good results, but there are so many intriguing sub plots we glimpsed in pre-season with Shaquiri and Sturridge to resume their double act; Keita yet to fully show his genius; Fabinho obviously such a character. But not just that – just watching the way TAA glided through that England match, playing with such ease within himself – he hasn't reached anywhere near his potential yet. And not just him; I don't think we've seen the best of quite a few other regulars yet, like Wij, Robertson, Mané, Firmino and even VVD as an attacking force. They've established a platform and now they're ready to launch.
I feel like we've seen the best of reliable warhorses like Hendo, Milner and Lovren but they can maintain their best for a year or two more, although I'm not holding my breath for a Lallana revival. You'd probably have to say we've seen the best of Salah! but I would back him to find the same form again sooner or later. Then there's the unknowns that you have with any club as to whether any of the youth prospects will come through and that could still throw up some surprises. I'm as unsure as anyone about Dom Solanke, but that he is still there shows they believe he's ready.
As for Saturday, I think the only change will be Keita for Hendo, but Klopp's use of subs could be interesting and telling. Tottenham could be more severly ruffled by Loris, in particular, not being available, although I'm not sure the loss of Ali is a bad thing for them. Lucas Moura is definitely the danger man in my view.
3 – A Facebook post from respected  Sunday Times football correspondent Jonathan Norcroft on stats in football:
"It's this sort of specialist, I guess creative, data that I most like. Gags Tandon of Anfield Index does wonderful analysis on pressing, breaking Liverpool games down into individual and group pressing actions. Paul Tomkins, a friend of this blog, has been providing fascinating stuff for years – Paul starts with a question then crunches the number to answer it, rather than letting the stats lead him." 
Articles published on The Tomkins Times this week:
Monday September 10th:
Faked Artworks, Liars, Axe Murderers, Pornhub, Liverpool's Set Pieces and Entrenched Beliefs, by Paul Tomkins.
Thursday September 13th:
18/19 Premier League Preview | Matchweek 5 | Tottenham Hotspur (A), by Gary Fulcher.
Knowing Your Enemy – the Stats Behind Liverpool's Champions League Group C Opponents, by Andrew Beasley.