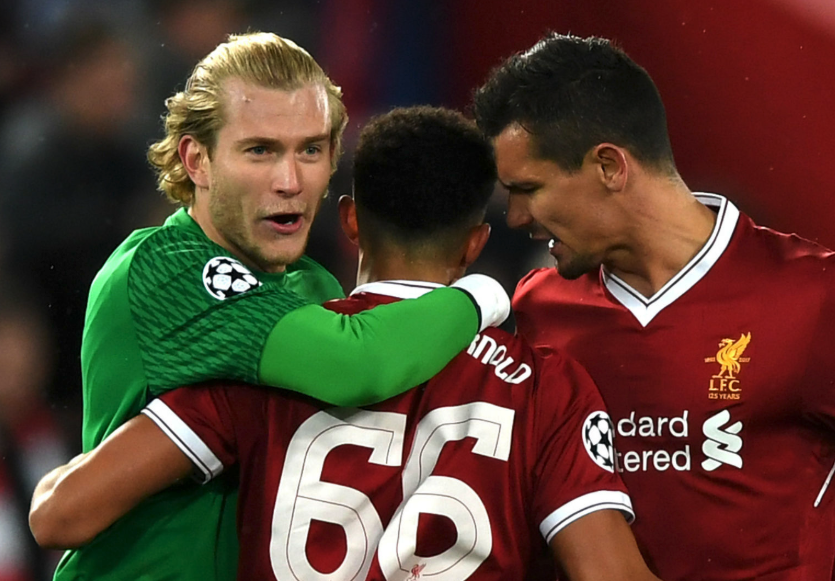 This week's posts selected by Chris Rowland and Daniel Rhodes.
The idea of this round-up is to give you all some idea of the range of debate on the site. If you'd like to be part of our troll-free community, there's a 'Subscribe' tab at the very bottom of the page. 
1 – Ding is not so concerned by the breakdown of the Fekir transfer:
While I am excited by Fekir, I'm not as aggravated by the supposed failure of his move as that of van Dijk or Keita last summer. When those transfers seemingly fell through, I was a bit more despondent, as those were positions where we were clearly in need of reinforcements.
I don't really feel the same way about needing a Coutinho replacement. In my opinion, the more urgent need is in the wide areas, to have adequate cover for Mane and Salah; the second priority is probably an upgrade on Karius, if we can find one.
Judging by the reports, what Fekir brings is versatility in a mixture of positions, with possibly his strongest position being in the playmaker/#10 role. However, it may be possible to compensate for his failed transfer with a mixture of our existing squad or by signing specialists in those positions.
For example, with regards to the playmaker/#10, Mane has increasingly been given the responsibility and seems to be growing into the role, both at Liverpool and Senegal. With a pacy and skilful outlet on the flank, Mane can be moved inwards as necessary. Even Keita has been shown to be able to play in this position when he was at Leipzig. If necessary, Liverpool could move for a playmaking specialist with very good dribbling and ball retention skills (which is where I think the rumours about Lanzini as an alternative to Fekir made sense).
As to Fekir possibly deputising for Firmino, I think Klopp is probably planning on developing Solanke and Brewster further, with Origi in the frame if he does well in preseason. Of course, Fekir is more established and experienced than these players, but he is not necessarily as good a specialist as they potentially can be. Brewster offers better pace, Solanke offers height, Origi offers physicality and pace, and they may prove to be more adept at deputising for Firmino if they are developed with a view to that.
As for the #8 position, that's where we have the most options – Hendo, Gini, Lallana, Milner, Ox (when he returns) and Keita. If Klopp feels we need another midfielder, he might as well sign a midfielder as a #8 or out wide.
With regards to Fekir's deadball skills – we do have players that can take good free kicks (whether in terms of shots or crosses) in the form of Trent, Ox, Milner and van Dijk, and in Keita we have another one.
To sum up, Fekir's addition would have been mind-blowing, but I personally wouldn't start feeling panicky unless we fail to recruit some good wide players by the start of the season.
2- Taskin on a shocking story from Barcelona:
I really have no idea where this goes because normal it is not.
On the way in to work today I was stunned to hear the news this morning that the ex-President of Barça, Sandro Rosell, has been recorded in telephone conversations which, apparently, conclusively prove that he purchased a liver on the black market for Eric Abidal!!!
You may remember that Abidal contracted cancer during his time at the club as a player. The story at the time was that it was donated by a cousin.  That is now shown to be patently false.  It was purchased on the black market.
As if it werent already bad enough the hospital where the transplant took place will now also have to explain how they were able to go along with the transplant as they must surely have known that the story sold by Barça was false – and that the liver was from an unknown person.  With all the questions that that brings with it.
And finally, it doesnt just stop with Rosell, who is already in prison following some dody works around the image rights of the Brazil national team.  The current incumbent, Josep Bartomeau was also involved with the liver transplant.
Shocking doesn't quite explain it.
3 – Peter Neall on giving Karius another chance:
There is a story told of the young Horatio Nelson, who in his small first command was being pursued by a French Man O'War, as the ship manoeuvred a sailor fell over board. Without blinking Nelson ordered the ship to turn and go get him. They did! The enemy saw him turn and feared he could see something stronger over the horizon so they fled. Whether true or not it gives one reason why sailors would do what it took to win battles like The Nile, Copenhagen and Trafalgar against all odds.
To me the way we treat Karius is a defining point of our values and the way we are building a team, a real team capable of winning impossible battles. Are we just another club or are we special? Klopp's modus operandi is to develop players and build a team, we know that and we love him for it. If he chooses to continue developing Karius and to support him in the team that is Liverpool then not only is that alright by me, I applaud it as being the 'Liverpool way' and 100% support both Klopp and Karius in that enterprise.
Klopp's task is to improve the side, so far he has done that and all the evidence suggests that he will continue to do that to the best of his ability. What is also certain is that he understands that the game is a team game, one in which managers, coaches, scientists, medics and players all work together. It is a truism that there is not one, not one of our team who is expected to walk alone, our values are that we walk together through whatever storm there may be. I can hear the sweet silver song and my task as a supporter is to sing it, and back every single member of our team in their dreams no matter how tossed and blown they may be.
By daring to back Karius the message we give is not that failure is OK but that failure can be transcended and we may even know how to do it! That will scare the living daylights out of 'managers' who cannot build teams and who cannot overcome error. There will always be mistakes, what makes us Liverpool is how we face them.
4 – Mobykids on the goalkeeping situation:
Why climbing Everest is easier than a Pyramid!
If as seems likely Loris Karius is between the sticks I would like an experienced back-up keeper to come in. Below I cover the goalkeeping situation Klopp inherited at his last club. Anyway my brain hurts thinking about climbing the "hierarchy of disagreement" pyramid – the argument on Loris Karius results in me losing my grip (with reality) and finding myself drowning in the ocean of opinions (don't get me started about icebergs and tips). I think climbing Everest is easier!
At Borussia Dortmund Jurgen Klopp's undisputed number one goalkeeper was Roman Weidenfeller. He played 355 matches in the Bundesliga and retired last season after 16 years at the Signal Iduna Park. During Weidenfeller's time at Dortmund he kept 114 clean sheets (32.1%) in the league, conceding 400 goals (1.12 per game). In comparison Oliver Kahn kept 204 clean sheets (36.7%), conceding 582 goals (0.96), in 557 games, whilst Manuel Neuer has kept 169 clean sheets (48.8%) and conceded 261 goals (0.75) in 346 games.
Weidenfeller's best years arguably came under Klopp (2008-2015) when he won the title twice including the double in 2011-12 and runners up in the Champions League in 2012-13. He was also Germany's number two when they won the World Cup in 2014. During this period he played over 200 games – but crucially had started to establish himself in the years before, negating the need for Klopp to buy a new goalkeeper. That likely explains Klopp's initial show of faith in Simon Mignolet, who had already racked up 70 plus games under Rogers, when he arrived. When Klopp signed Loris Karius I think the writing was on the wall for the Belgium stopper.
Interestingly Klopp dropped Weidenfeller during the 2014-15 season, which started off disastrously for Dortmund. At the time Klopp described his decision to drop his number one as a "gut decision" having waited two hours before kick-off to inform him. In December 2016 Klopp decided to drop Karius away at Middlesbrough. At the time, it was reported the reason was to take the youngster out of the firing line. I suspect this was a gut decision too. But the difference of course was Weidenfeller was an experienced 34-year-old keeper. Karius is in his keeper infancy at one of the biggest clubs in the world. That is some pressure for a young man to carry.
We know Klopp genuinely gets the best out of younger players. Paul made the point in an article back in 2015. When Dortmund reached the CL final in 2013 the top ten appearance makers were just 23.5 years of age. They'd just come off back to back titles as well, with a handful of older players. The oldest of those players was Roman Weidenfeller, who was in his 30s. During the Champions League Final Liverpool's average age was 25.8 years. That may or may not be the 2nd youngest side to have competed in this competition's final. The outcome of 2013 and 2018 finals were unfortunately the same for both of Klopp's young sides. But the difference is Dortmund had won the Bundesliga twice already with Weidenfeller in goal. Liverpool have achieved two top 4 finishes. My point is any goalkeeper, whether in their 20s or 30s, does not guarantee a clean sheet or mistake-free game. But in the league concentration, awareness, positioning, distribution, leadership and confidence are critical more so for Liverpool. So maybe experience matters. Again I'm no expert!
Finding a top keeper is a mind-bending exercise. When Klopp inherited an established keeper like Weidenfeller he was lucky. But I have no doubt Klopp's system will have stretched Weidenfeller as well. In 2013 Klopp said Weidenfeller was the "best goalkeeper in the world". During that season Die Klopp's Schwarzgelben conceded 42 goals (Neuer just 18) but Klopp was convinced that "despite this number, it is difficult to find any real errors". Basically Klopp did not see the goals conceded column as a determinant of Weidenfeller's quality. And as such the goals conceded per game (Karius is 0.76 for 17/18) is not as important as the quality of his all-round keeping, including mistakes or game-saving performances. To me that is common sense.
I've looked at Karius's statistics, watched his performances (including the CL final) and read the analysis from fans to pundits. But the thing that becomes clear is any decision will be based on the "gut". Now I trust (in a manner of speaking) the Klopp gut. In Weidenfeller he already had a keeper who by the time Dortmund started competing for the title he was happy with. He's now reached his third year with Liverpool and we're still discussing our most difficult and challenging position. I've written a couple of times about the parallels with Arsenal's decade more dilemma around the same position (ironically it was Weidenfeller who replaced Jens Lehman in 2003, who moved to play behind the invincibles at Arsenal).
Statistics are only part of the story – Klopp and his team determine the rest. And most critical is how does any keeper fit in with our system. For me the CL final mistakes are not enough to push Karius out. Klopp shows faith in his young players to perform. But this is the first time, I'm aware of, where he has faced such a conundrum with a young goalkeeper. And where confidence must be an issue whether its fans baiting him (as Chris points out) or the fear of making another mistake. Have we considered what happens if Klopp pulls Karius out of the firing line again who comes in? The decision over who is our Number 2 keeper seems just as critical as Karius staying Number 1. Mignolet? Ward? I don't think Klopp's gut trusts both. I might be wrong.
If, as it seems now likely, Karius starts as our first choice then that is okay. You have to trust the manager, coaches, etc. at the top. But in Weidenfeller, Klopp had a keeper who showed all the attributes he needed including leadership (he was Dortmund's Captain / Vice Captain too) and consistency. Karius may become all those things as number one next season. So, if we don't buy a new number one I hope we buy an experienced keeper with the attributes we need if it doesn't work out. If we could find a keeper like Weidenfeller that'd be something – but maybe we already have.
What a mind f*ck this whole goalkeeper thing is. Rather Klopp climbs that damn pyramid than me. Anyway some ramblings from the sub-continent.
5 – Kloppyjbc on arguing about timezones in India:
I had the distinct pleasure of spending a few months in Chennai, India in 1999. Upon return, sat in a pub catching up with friends – I had a memorable argument. It went something like this.
My mate asked me "what time is the footy on in India" – I said "they're 5 and 1/2 hours ahead of us…so 8:30pm".
His response – the guy who until now had no idea of time difference – hence the question…"F**k off! it can only go up or down in 1hr blocks". Followed by a short bout of name calling.
"I've just been there" I reply. "I promise it's 5 1/2".
"F**k off! I'm not having it….wrong…it's either 5 or 6. Not 5 1/2″.
I still had colleagues out there. I called one and passed the phone to my mate. After a minute or 2 conversation…."F**k off you're in on it". He hangs up. Passes the phone back.
"Bastards, I'm not having it….you set me up".
I like to remind him of this argument every now and again. Mostly if I ever lose one with him.
Articles published on The Tomkins Times this week:
Monday July 2nd:
Naby Keita Can Unleash Torrent of Goals & More To Come From Salah,by Paul Tomkins.
Tuesday July 3rd:
Should They Stay Or Should They Go? Part 3 – Attack, by Andrew Fanko.
Wednesday July 4th:
We Are Not So Smart: Football Arguments, Godwin's Law & The Tomkins Times, by Daniel Rhodes.