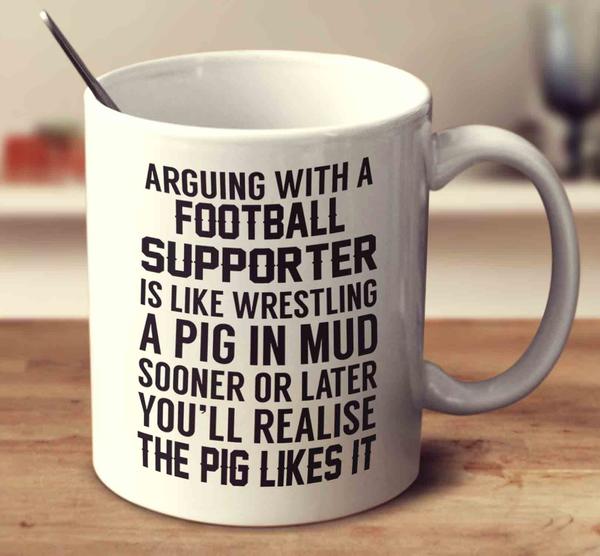 "A celebration of self-delusion"
That's the subheading for David McRaney's website, which came about after the release of his first book in 2012: "You Are Not So Smart: Why Your Memory Is Mostly Fiction, Why You Have Too Many Friends On Facebook And 46 Other Ways You're Deluding Yourself". The website has now evolved to include a must-listen series of podcasts, and it is these that is the basis for a new series on The Tomkins Times – with specific focus on how it relates to football fans.
The opening gambit of the series is all about arguing. If you haven't heard the podcast yet, this is the clip used to start it off – a classic – and I'll use any excuse to include a Monty Python sketch…
Arguing
What is arguing? Well listening to the podcast is a good start for a scientific understanding with plenty of evidence and examples. Furthermore, as football fans, we know all about arguing. To an extent it is the language of football. It started for me on the school playground, with neighbours and friends who supported different teams. Then it continued with family members, and at college, before dominating most discussions in the pub; in recent years it has existed mainly on the internet. So much so it's now my job to work on a forum and prevent certain types of arguing! But what are the different types of arguing?
Paul Graham's 'Hierarchy of Disagreement'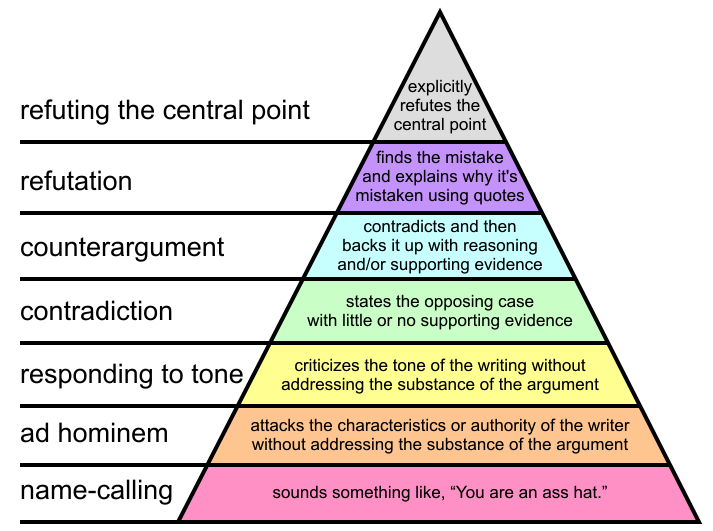 If your playground experiences were anything like mine then you'll remember that name-calling, ad hominem attacks and contradiction dominated all football conversations with fans of other clubs. Nobody learns anything, everyone is trying to score points and it quickly becomes very tedious. Some football fans carry this method well into adulthood and grow up to be what we now know as "trolls", travelling through life and never getting off the Banter Bus.
The rest of this article is for subscribers only.
[ttt-subscribe-article]