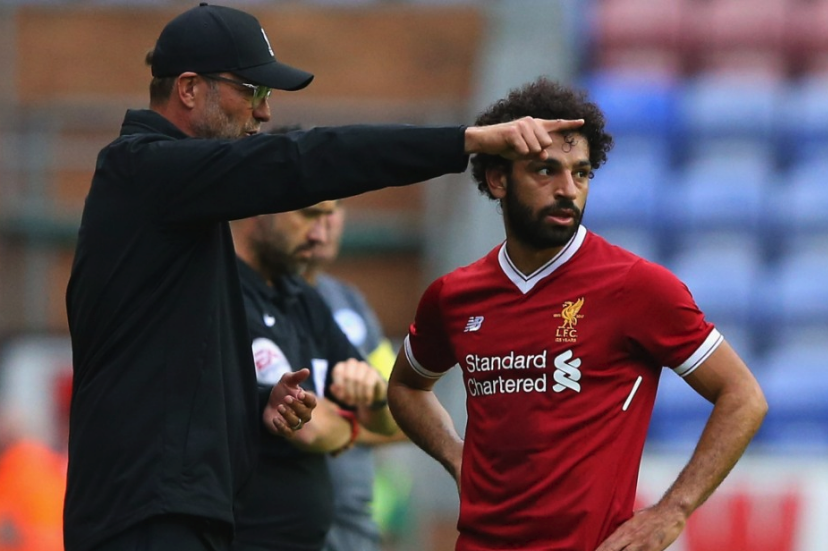 This week's posts selected by Chris Rowland and Daniel Rhodes.
The idea of this round-up is to give you all some idea of the range of debate on the site. If you'd like to be part of our troll-free community, there's a 'Subscribe' tab at the very bottom of the page. 
1 – Mobykidz on knee injuries, Fekir and Van Nistelrooy:
The dreaded phrase "subject to a medical" should be the sporting equivalent to "until the fat lady sings" when it comes to all our transfer commentary.  Me included!
With the worry that LFC "might miss out" on a great midfielder I am certain of two things. Nabil Fekir wanted us and LFC wanted Fekir.  Unfortunately, as it seems so widely reported by respectable journalists, his knee (or knees) was not deemed strong enough by our medical and sports science team based on whatever time window LFC had. Now it might be conjecture to others here but what is in no doubt is Fekir's known injury history.  As Joe Bloggs above outlines this ACL injury in 2015 took under a year to recover, which seems a normal rehabiltation period followed by another operation a year later.  I suggested in a previous posting that the Klopp style of play is heavily dependent on fitness and conditioning.
The Fekir "playing position" at LFC depends on changing direction, pivoting and rotating rapidly.  The pace of English football is far quicker and intense compared to the French game.  A player like Fekir would be absolutely key in our system and in that knowledge LFC had to weigh up his performance in a Lyon shirt and predict post-medical whether the ACL could stand the strain based on his knee joint stability in England.  It seems, if reports are correct, it would not at the time and we pulled out.
What is fascinating is according to ESPN in 2015 when Fekir was on international duty with France against Portugal the following was reported by goal.com:
"France and Lyon midfielder Nabil Fekir is set for a long stint on the sidelines after rupturing the ligaments in his right knee on international duty.
The 22-year-old midfielder lasted just 13 minutes of France's 1-0 friendly win over Portugal on Friday, with Fekir's fifth cap ending in misfortune as he pulled up in a fairly innocuous manner and had to be helped from the field."
So the left-footer's injury was to his non-dominant leg.  Again this is some research online but apparently athletes who tore their non-dominant leg's ACL were much more likely than those who injured their dominant leg to require ACL reconstruction of the contralteral leg in the future. The figures were 12% of players underwent a 2nd ACL surgery – 75% of those on the athletes opposite or contralateral knee (physioroom.com).  So its possible, in other words, that LFC were not just worried about one but both knees particularly under the strains of playing in England and Klopp's high intensity and velocity system.
I know the caveat to generalising is all knee injuries are different. In the past a number of players, including at Anfield, have recovered from ACL injuries.  One I would highlight involved in a ACL related transfer collapse was Rudd Van Nistlerooy in 2000.  The Dutchman went on to score 95 goals in 150 games for Man Utd between 2001-06 before unceremoniously departing to Real Madrid.  Here's two Guardian articles that summarise Man Utd's waiting game for him. As you can see Ferguson and his team waited a whole year to sign him on the basis his knee was fully recovered. Their wait was proven correct but I suspect they monitored and maybe even consulted on his recovery heavily with PSV at the time to ensure their future interest was protected. See below:
27 April 2000:  Ruud van Nistelrooy's record £18.5million transfer to Manchester United from PSV Eindhoven has collapsed.
Both clubs pulled the plug on the deal after PSV would not agree to United's extra fitness tests on van Nistelrooy's injured knee.
United wanted the Dutch international striker to prove his fitness in a match before they would complete the transfer. However PSV refused to agree to this condition and the on-off deal has been shelved indefinitely.
United claim they still want to sign van Nistelrooy and they may revive the transfer when he makes his comeback and proves he has fully recovered from his medial ligament injury.
In a statement the club said:
"Manchester United is very disappointed that the transfer of Ruud van Nistelrooy from PSV Eindhoven cannot proceed at this present time. As reported on Tuesday, April 25, 2000, further tests were necessary for Manchester United to proceed with the transfer.
"The discussions that have been held between all the parties failed to reach agreement as to the extent of these tests and as a result of this difference in opinion, we cannot proceed at this present time.
"Manchester United wish Ruud every success with his rehabilitation programme and will continue to monitor the situation very closely in order to achieve our desire to make him a Manchester United player."
Skip forward a year.
23 April 2001:  Ruud van Nistelrooy has completed a British-record £19m transfer to Manchester United. In a statement to the Stock Exchange, United confirmed that the striker has signed a five-year contract starting July 1.
Van Nistelrooy's fee, £500,000 more than had been originally agreed last year, eclipses the £18m that took Rio Ferdinand from West Ham to Leeds this season.
"I am very pleased to have finally signed for Manchester United," said Van Nistelrooy.
"In spite of what has happened in the past year, my feelings for the club have never diminished.
Over the weekend, Van Nistelrooy flew to Manchester for a medical, which confirmed there was no permanent problem from the serious cruciate knee ligament injury he suffered a year ago. And today, after agreeing personal terms, the Dutch striker finally completed the move.
Sir Alex Ferguson admitted:
"I am delighted that we have signed Ruud, a player we have admired for some time. The deal underlines our determination to improve the squad at United.
"We've been monitoring his progress throughout the recuperation period and I'm very happy with the way things have gone."
LFC never had that luxury.  But the above is a lesson that transfer deals do collapse on failed medicals.  We can hold out hope that a deal can be salvaged on different terms based on what we found out after his medical. And maybe further invesitigation based on the data we now have on Fekir could shape another attempt after the World Cup if Lyon and Fekir agree. Maybe that was Plan B all along he says with a wink.
Interestingly Van Nistelrooy injured the same right knee again in 2008 (Telegraph) and was out for a season. So he got a good 8-9 years out of that knee. With Fekir you never know.  It might be the same. Or like another Man Utd player Owen Hargreaves he'd be beset by knee injuries. But what do I know? Well I know much more about ACL injuries than I did a week ago. So at least that's something.
Edit: apologies for the length. Bit of jet lag.
2 – Tony Mckenna (Macattack)'s thoughts on reading his copy of 'BOOM!' (Buy Here):
I have just 'finished' reading Boom.  I qualify finished because, in reality, these kind of books are reference types, so you go back and re-read. Oddly enough, prior to Boom I had re-read Klopp Bring The Noise, and TTTs latest offering complements it so beautifully: in the context of Klopp. Everything that Honigstein illustrated about our Manager, has transferred to our experience: that emotional intelligence; the relationship he has with players and fans alike; his passion; and especially the brand of football/how he can and has developed players.
Boom is also, in retrospect, so goddamn prescient. So calm and collected in analysis. When all about were losing their heads. (Twittersville that is). I could pinpoint a number of quotes, but for the sake of time, I will reproduce these:
"I want to put the Reds' difficult start into context.  Which isn't to say that some performances or results couldn't have been better, but unlike when Brendan Rodgers' tenure was winding down (which itself came after a fairly poor season, and with growing internal unrest over transfer policy), this is not a clear and fatal downturn in the team's belief. This is a team playing well, and not taking its chances."

"The latest stat, which I asked if TTT and LFCHistory.com stalwart Graeme Riley knew the answer to (knowing he would!) is that Liverpool are in a run of six away games from seven fixtures. On just eleven occasions since 1903 (nineteen hundred and three!) has such a run occurred. It has happened in just ten different seasons since the club was formed in 1892. Therefore, this is a once-in-ten-to-fifteen-years anomaly. Once Liverpool have gone to Spurs next week, it will signal an end to an ultra-rare level of fixture difficulty; and, as I will come onto, that includes factors other than just the games being away."
Written by a certain Paul Tomkins. You may have heard of him. Now, rumour has it that he is in FSG's pocket, but credit due where it is due. This was written on 18th October 2017. Blimey. And how did our season transpire? A top 4 finish and runners up in Europe's biggest club competition when, financially, we did not have a right to be there; mostly confirmed by our 40-1 outsiders status from group stage inception.
But recollect, because many will have forgotten, especially the authors of the said doom, (is Boom the opposite of Doom?) all the fans who were #KloppOut #FSGOut. Oh, boy, never let them forget. And that is exactly what you get from TTT: the full picture; the flow of the current, its strength and power, that the sea surface belies; in short: in-depth analysis.
Football intelligence becomes you; and all on the back of TTT's finest whose hard endeavour is the digging and seed planting, then along we come and just pick the low-hanging fruit.
I know this will all sound sycophantic but I honestly mean what I say. In any case, I have a confession to make. TTT often leads to me feeling like a fraud.  I read, digest, then regurgitate all I have learnt during debate and discussion outside these walls. It is not that TTT is a secret amongst my social circle but, of course, Shankly didn't do fucking stats; you know, that often quoted riposte I have posted time and time again. But that is okay, because I get to be the clever one in the end thanks to TTT. I mean, how could I independently pull out a stat like that above? Absolutely, no chance.
Boom indeed. Thank you ladies and gentlemen. That book must have been a bastard to compile. I now own an education.
Fraudulently Yours  🙂
(You can purchase the book on Amazon – Kindle or Paperback)
3 – Nari Singh questioning the cited justification for Roma's high valuation of keeper Alisson Becker:
Roma want a fee upwards of £70million for Alisson, and are refusing to budge after selling Mohamed Salah to Liverpool last summer for just £40m. Salah went on to have a record-breaking season at Liverpool and is now regarded as one of the best forwards in the world.
Why are we being held somewhat at ransom because of Salah's record breaking season for Liverpool??  It was Klopp's system that allowed him to thrive, his coaching (probably not much but tweaking a few things here and there) and the relationship developed with the rest of the team.  Also, Salah's extra motivation to want to prove himself in the PL.  What's that got to do with Roma??
I dislike clubs that keep banging on about the fee as if they were robbed.  FORTY MILLION POUNDS!!!
4 – Paul on looking to buy players who excel at the World Cup:
I don't think you can avoid players who have a good World Cup, but you have to beware of the hype, the fee increase, and so on. It's shown to be a bad policy to be seduced by World Cup stars, but obviously if you already had your eye on a player and he does well, you can't then ditch that interest – unless the prices go crazy. I doubt we'll be scouting anyone new because of the World Cup. Anyone already on our radar may be a different scenario.
5 – Krish on the state of our, and other teams', player contract situations:
We have 6 players out of contract in 2019. Milner, Klavan, Origi, Moreno, Studge and Bogdan(!).
Nothing serious there. I'd probably try to keep Moreno as if we sold him we'd have to replace him anyway, and was decent at the start of the season before he got injured and lost his place to the best LB since Robby Carlos.
Milner and Klavan I'd sort out closer to the time. See how they've melted over the season.
Studge, Bogdan(!) and Origi will probably be on their way.
All very manageable. As are our 2020 contract expiries (Lallana, Hendo, Matip, Clyne, Ings and Grujic).
Utd and Chelsea, however are in a pickle.
Utd have a few players leaving this summer (Fellaini the main one). Luke Shaw has a contract extension option taking him to 2019, along with Blind, Young, Jones, Smalling, Valencia, Mata, Darmian, De Gea, Herrera and Martial (however a some of those players have contract extension clauses for an extra year), but that will still likely be a lot of talent and/or squad depth walking out of the door for free/cheap.
But Utd are rich and can probably stomach some losses. And they know more about their players, contracts and uses than we do.
Chelsea however, have a whole new world of hurt coming their way.
No CL. No manager. No new stadium. No owner. And players whose contract run out in 2019: Fabregas, Caballero, Cahill, David Luiz, Pedro, Giroud and Courtois.
If/when those players leave for free/cheap, they will need to be replaced as their squad is pretty thin as it stands. I don't see how Chelsea do that in their current situation.
The Top 6 to become a Top 5?
All the above info is from Transfermarkt data
Articles published on The Tomkins Times this week:
Tuesday June 12th:
The Premier League 2017-18 – How Did The Stats Stack Up?, by Krishen Bhautoo.
Wednesday June 13th:
Gross Spend vs Net Spend vs £XI. Liverpool, United, City and More, by Paul Tomkins.
Thursday June 14th:
32 Teams, 12 Stadia and 8 Reds – The 2018 World Cup by Chris Rowland
Friday June 15th:
Rounding Up the Reds' Key Team Performance Stats by Daniel Rhodes