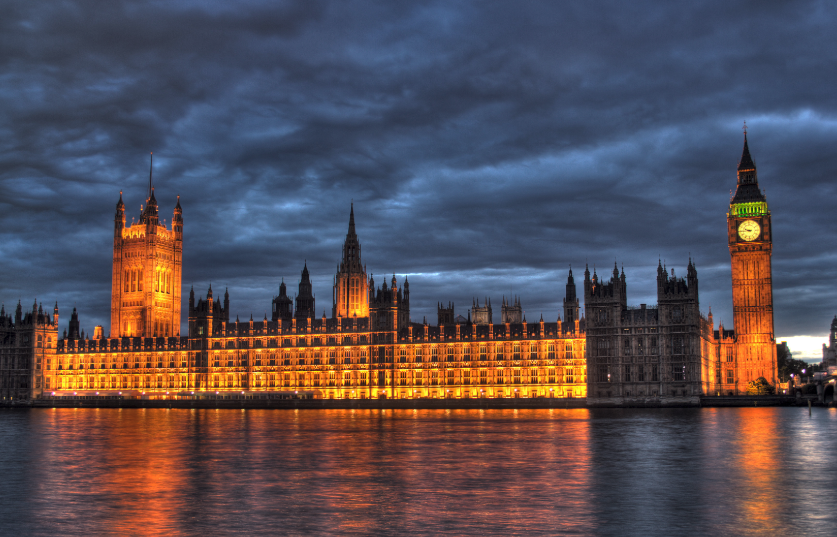 This week's posts selected by Chris Rowland and Daniel Rhodes.
The idea of this round-up is to give you all some idea of the range of debate on the site. If you'd like to be part of our troll-free community, there's a 'Subscribe' tab at the very bottom of the page. 
1 – Beez on representing The Tomkins Times in Parliament:
Morning all – thought you'd all be interested to know that I'll be representing Tomkins Times in Parliament today! I'm appearing at Sense About Science's 'Evidence Week' event.
http://senseaboutscience.org/activities/evidence-week-programme/
I (and about 25 other people) have to speak for one minute on why evidence is important, in the hope that MPs will see the error of their ways and start listening to experts and not automatically dismiss research and facts 😉
Obviously it was Paul who was invited really, I'm just his stand in! Here's what I'll be saying.
I'm Andrew Beasley and I'm part of a community of supporters who write about and analyse football.

Football matters to a great many people. Former Italy manager Arrigo Sacchi called it "the most important of the least important things in life."

It is also a multi-million pound industry and a major employer. The passion and fervour of fans is a vital aspect of the sport. But passion alone can lead to misguided thinking.

Because football is a very low scoring sport, there's a lot of room for this thinking to bias assessments of team and player performance.

At The Tomkins Times, a supporter-led website which I am a writer for, we encourage a more balanced, longer term view, instead of demanding the manager be fired after every defeat.
Statistics allow us to make a stronger case with better evidence. If this is possible for something which relies so strongly on passion and emotion as football does, it should surely be part of any rational debate on any subject.
2 – Ross in favour of VAR:
most VAR decisions in the World Cup have been correct, but occasionally you get it wrong because it still requires human interpretation, but it must be better because you get more decisions right.
This is it summed up perfectly (which its critics seem to ignore or cant comprehend). VAR gives the referee the benefit of the replays we all see at home. His decision can and will still be debated in some cases.
If VAR takes 100 bad decisions and corrects 90 of them (with 10 debatable) is that not a massive improvement?
Unlike the mess they made of it in the FA Cup (timing, no large screens for fans to follow), it has worked surprisingly well in the World Cup so far.
3 – Mobykidz on goalkeepers and climbing Everest:
"Finding a goalkeeper and climbing Everest!"
Nearly three years ago Arsenal signed Petr Cech. Though the Czech had 10 terrific years at Chelsea Abramovich let him go.  At the time pundits believed he'd turn the Gunners into title contenders.  Fast forward three years and I think Abramovich was a genius.
Alex Ferguson used to say an elite goalkeeper was worth 15 points a season. Yes, there were some dodgy keepers but Schmeichel (1991-99); Barthez (2000-04); van der Sar (2005-11) and de Gea (2011-present) are four keepers (all with over 100 appearances) whose time at Old Trafford covered nearly 27 years. I'd suggest Fabian Barthez was a bit like Jens Lehmann during Arsenal's "invincibles" – getting away with mistakes because of the outstanding team in front of him. But like Lehmann, Barthez was a very good goalkeeper.
Liverpool had Clemence (1967-81) and Grobbelaar (1981-94) who made over 100 appearances. Our record of two elite level keepers (good old Bruce) over 22 years of unprecedented success is incredible.  So as our title powers disappeared we bought James (1992-99); Westerveld (1999-01); Dudek (2001-07); Reina (2005-14); Mignolet (2013-present) with Karius currently the No1.  Arguably our best keeper during that period was Reina – and what is ironic is the elite version would be a perfect keeper for us now.
My point is a goalkeeper is the hardest position to fill in any team especially in a side like Liverpool. Yes after the CL final but more critically the proximity in which Klopp now finds himself to the title summit.  Which brings me to Arsenal.  When Cech signed the feeling was they'd landed a world-class goalie. The fact that Arsenal had spent nearly a decade with the likes of Almunia, Fabianski, Szcesny and Ospina (who's done okay in Russia) whilst signing 'native' Richard Wright all couldn't solve the dilemma that Wenger had. In fact it was the aforementioned Lehman who filled the hole David Seaman left when keeping goal in front of the "Invincibles" with excellent back-up from Alex Manninger (who was with Liverpool last season).  But as I said Lehman also made mistakes – one being in the CL final when he was sent off against Barcelona early in the game.
If you look at Chelsea's heyday with Cech (2004-15) and less so Courtois (2011-present) they won pretty much everything. Of course they were competing against Manchester Utd and less so Arsenal. But again they had stability in a critical position.  Maybe Manchester City will buck that trend and buy a new goalkeeper every couple of years because the team in front is so good (and expensive) it won't matter. Ederson isn't elite-level but maybe he'll become so one day.  The point is there's more than one way of climbing Mount Everest but what the past has shown is securing an elite-level goalkeeper improves your chances if you haven't got a billion quid to spend elsewhere.
When I visited Darejeeling (North East India) earlier this year I was fortunate enough to meet a young female climber at the Himalaya Mountaineering Institute.  She had reached the summit a year or so ago as part of an all-female team. I asked what her biggest takeaway was on making it.  She said there were four phases to climbing Everest.  One is the trek in, base camp life, acclimatisation and the summit bid.  It was critical to respect the mountain and that the climb was complicated, uncertain and with risk. But when you hit the summit the rewards were incredible – but the method was critical.
In a crude way, multiple title winning teams all made the summit climb usually with elite level goalkeepers.  Now I trust Klopp but that doesn't change the nature of the climb itself and after three years managing us the German understands how difficult it is.  We all do. Though Karius and Mignolet are good goalkeepers they follow a long line of average to good goalkeepers who have played for us – much like Arsenal experienced in the past decade.  Maybe Karius could make it – but Arsenal fell into a similar trap for over a decade before Cech – and that's a whole different saga.
I don't know who'll between the sticks next season – but my feeling is if we want to win the title it needs to be an elite-level keeper where we invest. That does not mean an Allison or Oblak (both who play for very defensive sides) but it will likely mean paying in the region of 30-40m. I have heard Sergio Rico's name mentioned at Sevilla, who seems to fall into that category.  I think it could happen (if Nzonzi moves then someone like Grujic could be a makeweight as might be a return for Moreno). Either way I hope we can find a goalkeeper that remains between the sticks for a decade and helps us to the Summit for the first time in 28 years. Apologies for the rambling – must be the thinning air.
4 – Red Mick on Gary Neville's Punditry:
The celebrated football visionary and seer Gary Neville confidently pronounced at half time that 'Belgium don't want to win this game so they can go to the easy half of the draw'. Result? Belgium win game. When will someone tell the abject failure of a coach that you win tournaments by beating everything that's put in front of you, not trying to manipulate the draw or anything else. If he wasn't so stupid I d say he was too clever by half! Think him and his brother were only given enough brains for one average human between them. Result? Two idiots.
5 – Jeff on Donnarumma and his development:
Andrew there is no question that Donnarumma has shown himself in Milan to have the talent to be the best goal keeper in the world. This being said, there are any number of reasonable questions that can be asked about him and whether or not he is a player I would want on a team I support. What is he looking for in football? Does he want to play at a high level and play for a team that is hunting for league titles and trophies or is he just interested in a pay day? If he is unhappy with his contract, will he perform at a high level or will he go through the motions? Something went wrong last season in Milan for this lad and for a fact I do not know what it was but if I was Liverpool and I was going to pay say 30 or 40 million for him for which on performance and talent is reasonable I would want to know what went wrong with him last season.
Talent yes but red flags that need to be addressed before even considering bringing Donnarumma to Liverpool in my opinion.
6 – Martin on Talksport's content, and the listeners' wishes:
Talksport is lowest common denominator bullshit, full of cliches and match to match hysteria.
The phrase give the people what they want comes to mind. This kind of content will never go away.
Firstly. It seems to be what a large proportion of the footballing public wants. Human phycology is one of the most interesting things to read about. The concept that humans are in general intelligent and rational is nonsense. We're driven by emotions and are riddled with mental time saving shortcuts driven by evolution. Not to mention all the aspects around ego and self worth. In general, most humans are resistant to change in the face of clear evidence, overestimate their knowledge in virtually everything and make decisions based on the most superficial research if any. What most of the football public want is simplistic cliche spouting football pundits with easy superficial emotionally driven arguments that fit their already fixed viewpoint of the world. No one wants to be confronted with evidence they are wrong, no one wants to feel stupid by listening to an argument that is too complex for them to understand and no one wants to put in the hours to comprehend the complexity so that they do understand it.
Secondly. Pumping out shit content is both easy and cheap for the content providers. Why try harder when it'll cost more and people don't want to hear it?
It's evolution in action. There is zero selective pressure for better quality content as most listeners don't actually care enough to want it, and the content providers sure as hell don't want to put effort into improving a product that people like less.
I had a friend who worked for Kraft and had a great story about a particular brand of Kraft coffee. They once decided to improve the quality of one of their instant coffee brands. They put much better quality extract into this particular brand, cost more, smoother, richer flavour etc. When they released the "new and improved" version sales crashed. The actual quality as empirically measured by Kraft was irrelevant to the consumer. They either genuinely just "liked" that specific taste, are their brain took the mental shortcut of associating the brand with quality even if it was the dregs of the Kraft instant coffee manufacturing process. When the taste changed, if their brain was telling them it was quality before, logic to them might have been that they cut costs and made it worse and that was why it tasted different. Of course they wouldn't have known what was happening, but the brain needs to come to some conclusion as humans like the unknown as little as they like change. So the conclusion is whatever emotional way the wind is blowing based on the complete absence of evidence.
Talksport. Just don't.
Articles published on The Tomkins Times this week:
Monday June 25th:
Should They Stay Or Should They Go? Part 1 – Goalkeepers and Defence, by Andrew Fanko.
Tuesday June 26th:
How VAR Would Help Liverpool Based On World Cup Usage, by Paul Tomkins.
Wednesday June 27th:
Should They Stay Or Should They Go? Part 2 – Midfield, by Andrew Fanko.